The guy of your dreams has finally asked you out on a date and you want to make a lasting impression. A simple, yet daring option is a red slip dress! For most women, that would mean getting out of their comfort zone. Still, you shouldn't disregard this idea but rather consider it. Apart from making a lasting impression, wearing a red slip dress will undoubtedly boost your self-confidence!
You'll feel sexy and empowered whilst your date won't be able to take his eyes off you. I sometimes think it can be easier for men to impress women on a date, as they only need to choose a crisp shirt and possibly spray themselves with male pheromones to make our attraction stronger. For women, we feel we have to find a killer dress to impress! I have found 8 stunning red slip dresses for you to consider for your next date night. Although it is advisable to wear this kind of dress during the warmer months, you can still opt for this style during the colder months. Just put on an oversized coat and you're ready to go!
Stunning Red Slip Dresses To Wear On Your Date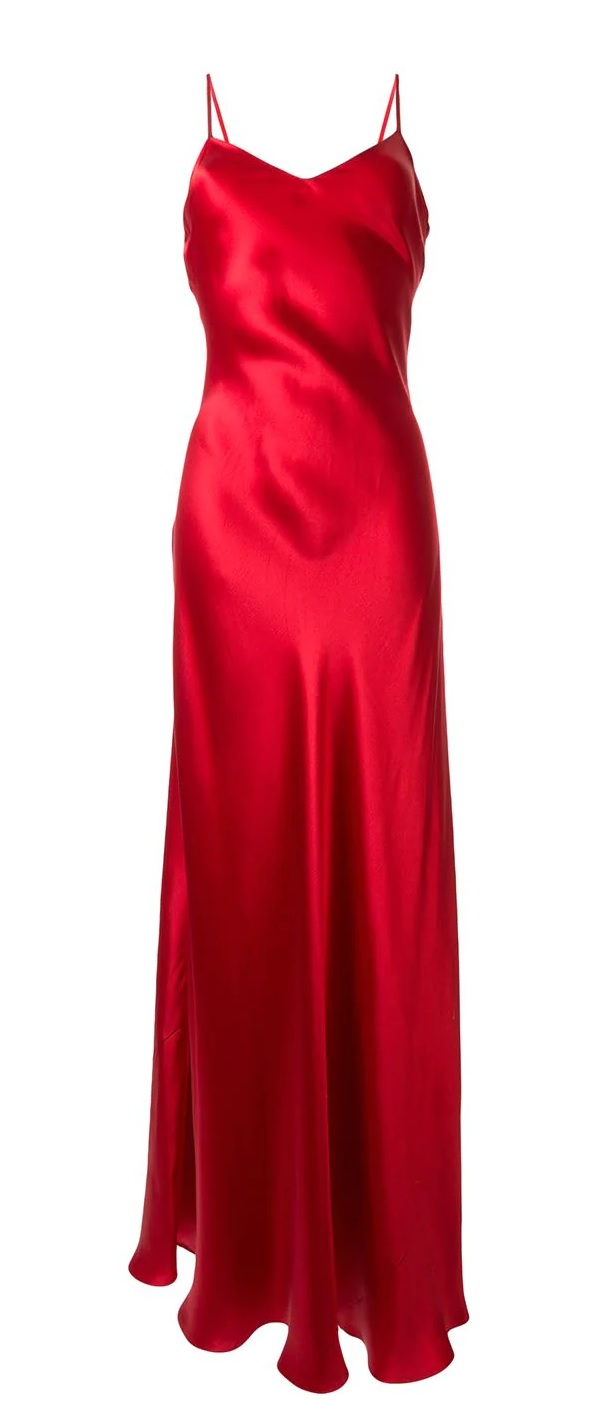 Ralph Lauren Evelyn Silk Slip Dress here
Made from 100% silk, this poppy red Evelyn silk slip dress from Ralph Lauren Collection, will make you feel like Laura from 365 Days. Spaghetti straps, a v-neck and a long length – what more could you possibly want?! Perhaps, a smaller price tag!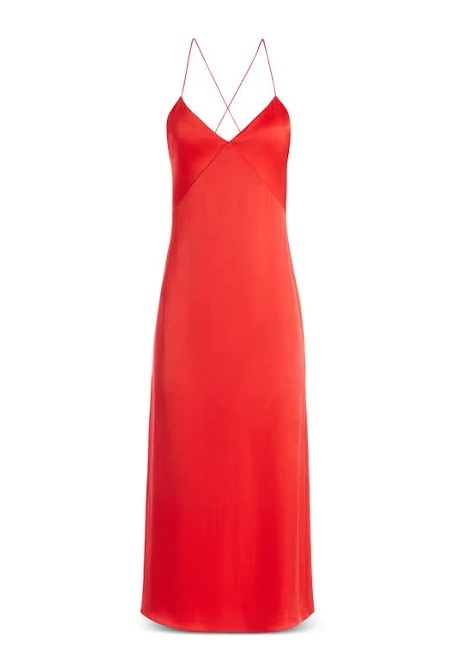 Alice + Olivia Loraine Seamed Slip Midi Dress here
This seamed slip dress features satin fabric and a much more affordable price tag. It is a great option for a seaside-type of a restaurant on the terrace. The midi-length will permit you to enjoy a romantic stroll with your date after dessert!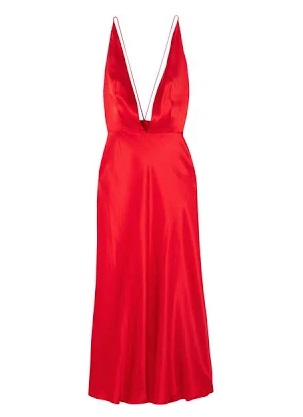 Materiel Open-back Silk-satin Midi Dress here
Exclusively at Net-a-Porter, Materiel is offering this '90s-slip-silhouette dress for $320 (from $800)! With a plunging neckline and also an open back, your date won't be focused on the food. Style this dress with barely-there sandals to complete the look.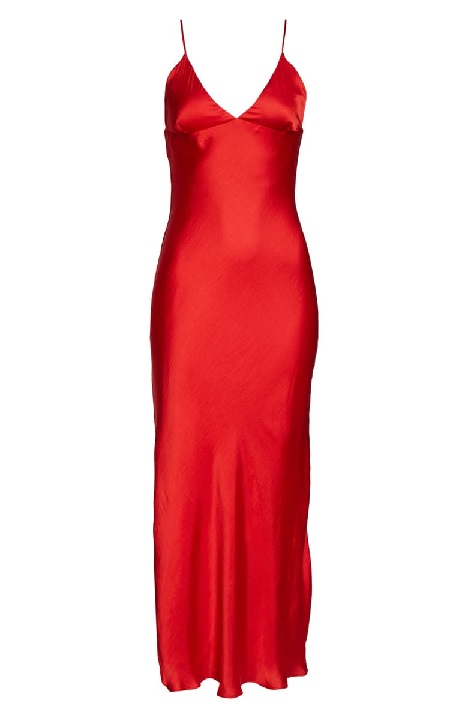 BARDOT Satin Maxi Slipdress here
This simply stunning red satin dress is also a great option for your next date night. Moreover, it features a long length, a triangle bodice, an open back and slinky rouleau ties. Best of all, you can get it from Nordstrom for under $50 at the moment!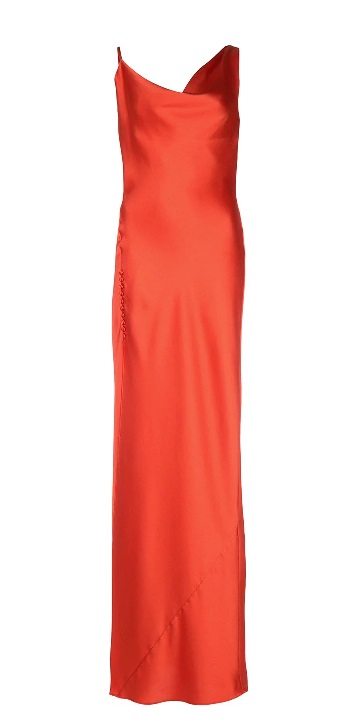 Jay Godfrey Justine Slip Dress here
Fetch this red slip dress from Farfetch for $295 and impress your date instantly! It has a cowl neck, draped details and a long length. What's interesting about this dress is the shift silhouette and decorative buttons above the front slit.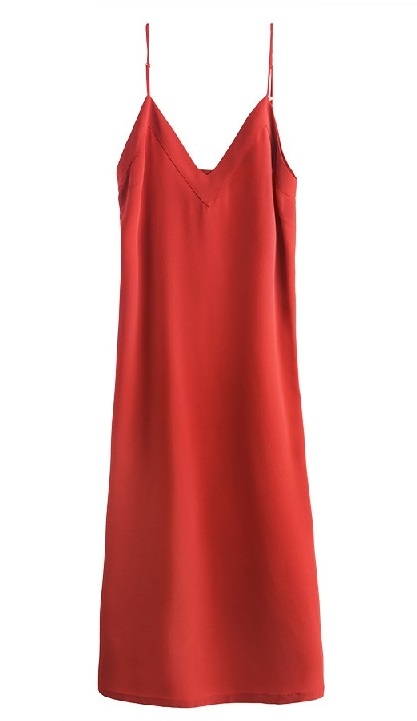 Blood Orange Silk Slip Dress here
This is a much more casual option for a night out with your date. It has a relaxed fit and A-line shape, which will undoubtedly make you feel a lot more comfortable if you decide to have a 3-course meal! Also, you won't have to worry about wearing heels as this dress is perfect for a pair of flat sandals.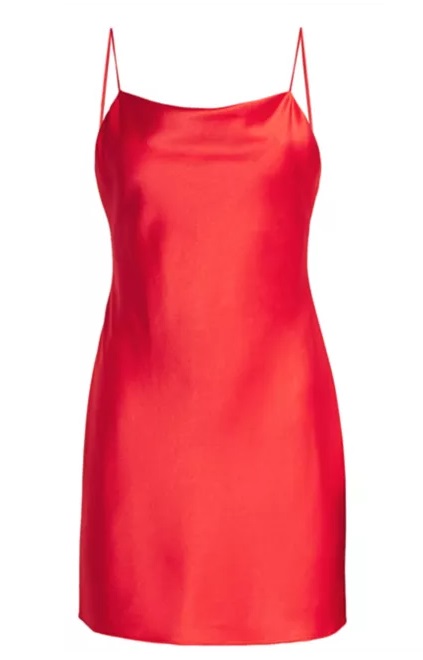 Harmony Mini Slip Dress here
It might be called Harmony, but its mini style and poppy red colour scream everything else but harmony! Not implying anything, yet, if you want to make your date night shorter, then wear this option. Style with a pair of nude ankle-strap sandals and you're ready to make your guy's heart beat faster.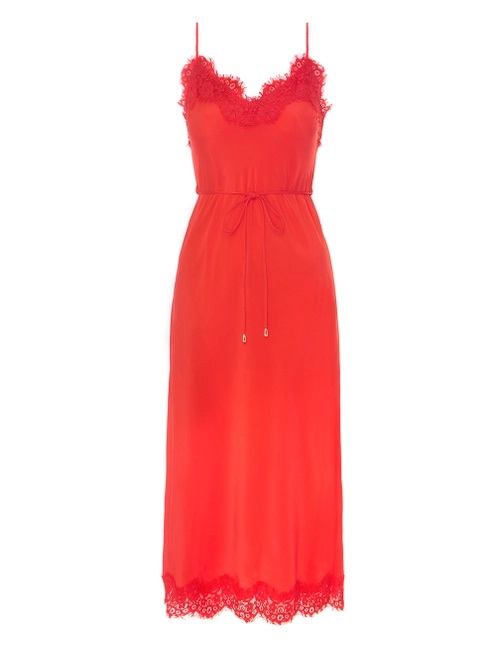 Zimmerman Lace Slip Dress here
Just in case your date night turns into date day, Zimmerman's lace SS20 offering will be perfect for the occasion. Moreover, this silk crepe de chine midi dress with lace edging comes with a detachable rouleaux belt. Suitable for a night out, it can also turn into a smart daytime look!
Next time you're wondering how to quickly turn the temperature up for a date night, consider wearing one of these stunning red slip dress. Not only you'll feel like a goddess, but you'll also make your date feel hot. It's a win-win situation if you ask me!
For more style tips and trends, check out the main category!
YOU MIGHT ALSO ENJOY:
Classic & Contemporary Vibes From Marge Sherwood
Budget-Friendly Quilted Mule Sandals Worth Checking Out!
Take Workout Fashion To The Next Level With The Coolest Accessories
6 Easy & Warm Outfits You Can Wear To Work