There are many ways to include wearing a bodysuit into your routine. It gives you more confidence, and self-esteem and allows you to model any type of clothing you already have in your closet. 
If you want practicality you can achieve it through the best bodysuit, so you should know the models that only Popilush can offer. Promoting the inclusion of women is one of the missions this shapewear specialist has as a goal. The other is to leave you with even greater feminine power. In this article we will check out ideas on how to enhance your personal image.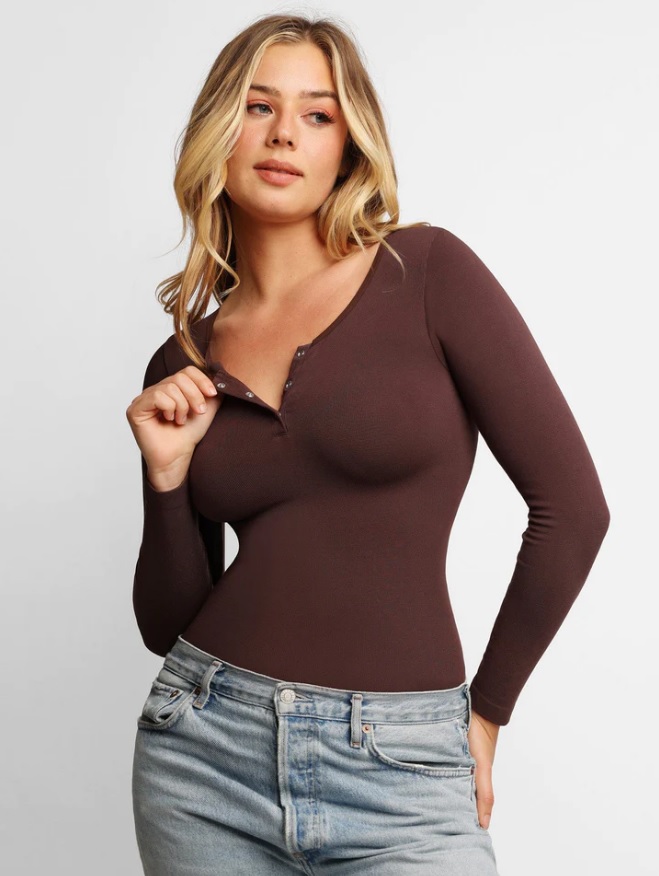 1. Seamless Modal Shapewear Bodysuit 
This bodysuit model is efficient and beautiful. The detail of the round collar or V-neckline enriched with functional buttons gives you extra charm. The long sleeve is perfect to keep you warm on colder days. It goes very well with jeans and any layering you need to wear, so it's a great tip for going to work too.
The fabric is comfortable, highly elastic and environmentally friendly. Composed of 74% Modal / 20% Nylon / 6% Spandex flattens your tummy, lifts your bust and butt through the thong shape. Light control shapes your arms.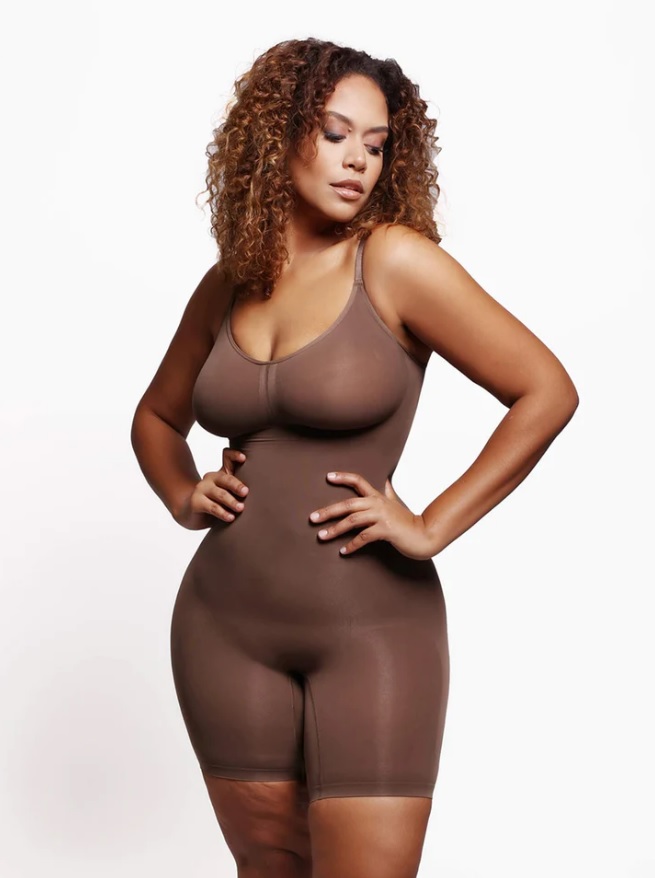 2. Full Confidence Slimming Bodysuits 
You can enjoy the deals of black friday shapewear to create the perfect image figure. They help with weight loss and strengthen your core by flattening your belly, shaping your thighs, supporting your breasts and lifting your butt. They are made of comfortable, soft material composed of 77% Nylon / 23% Elastane. You can choose between four styles:
Mid Back Mid Tight
Low Back Thong
Low Back Mid Tight
Mid Back & High Cut
It has adjustable straps that help the bodysuit fit your body type. The lower back is designed for lower back styles. The crotch design is overlapping and makes it easier when you need to pee.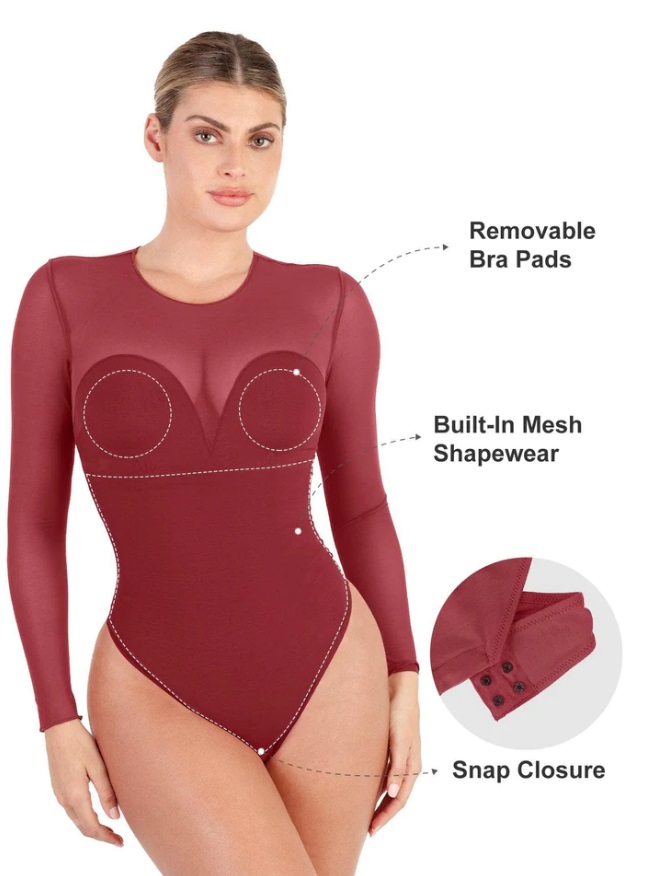 3. Sheer Mesh Shapewear Long Sleeve Thong Bodysuit 
This model is very beautiful, and sexy and has you ready in seconds to rock a night party, for example. It is soft, as it has a fine mesh with 360-degree elasticity and is made with 63% Nylon + 37% Spandex. The tummy remains flat-looking thanks to the double-layer feature. The buttocks are given a beautiful T-shaped design that becomes a representation of female sensuality.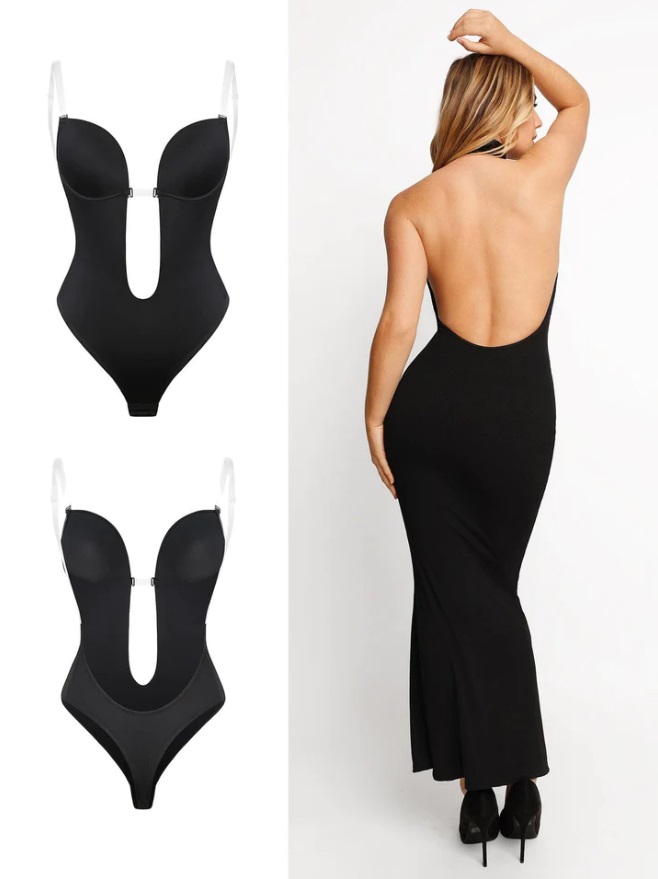 4. Strapless U Plunge Thong Bodysuit Backless Bra 
A strapless low back shapewear is all you need to style a party dress and show off a stunning body throughout the event. Invisible shapewear is a key piece in your closet and becomes a very important device in your beauty arsenal.
The deep diving cups guarantee support. The transparent adhesive wings give you flexibility, comfort, making you a free woman. The shape of the thong bodysuit flatters your buttocks. It is made with 72% nylon / 28% spandex material. It is available in six sizes (S, M, L, XL, XXL, 3XL) and four colors (Black, Skin, White, Camel).
When making your purchase, don't forget to check the stock availability of the desired variation, as the items are so loved by women that they easily run out. Use Popilush, always have a perfect choice and be happy! 
YOU MIGHT ALSO ENJOY:
Styling Ideas To Be Always Picture Perfect
Ending The Search For The Perfect Pair Of Work Boots
Formal Dress Codes | What You Should Wear At Workplace?