Life has shifted gears as the world moves into the second year of the pandemic. Everyone knows now that it will be around for the foreseeable future and the only way to deal with the situation is to adapt to the new normal. You must start by changing your dietary habits by switching to healthy and immunity-boosting foods. You may even be thinking about adding a supplement into your diet to help keep your body supported and looking at resources like these Bio Complete 3 reviews to help you choose the best ones for you and what you are looking to get some help with when it comes to your health. Working on your exercise routines is equally vital, whether you invest in a home gym or take up online fitness classes to keep moving.
You cannot overlook your skincare routine as well. After all, you will not want to lose the precious glow and youthfulness during stressful times. Even as you may have gone slow with routine skincare and missed your scheduled appointments during the pandemic, you can still get things on track now. Fortunately, you need not spend a fortune or do a lot of work on revamping your skincare routine in the new normal. Here are some simple tips from Australian dermatologists and beauty experts to help you rework the routine.
Learn To Read Your Skin
Now that you have a lot of time to spare, you must invest time in learning to read your skin. There is much you can read and understand, provided that you pay attention. Your skin's needs change depending on factors such as your lifestyle, age, climate, and stress levels. Take time to check what it needs right now and experiment with your routine to keep your complexion balanced and glowing. Try making lifestyle changes, switching up products – perhaps try one of those Beverly Hills MD products you've just seen a review on, or rescheduling the timing of the application. It may take some hit and trial to decide what works, but the effort is worthwhile as you nail the best you can do for your complexion.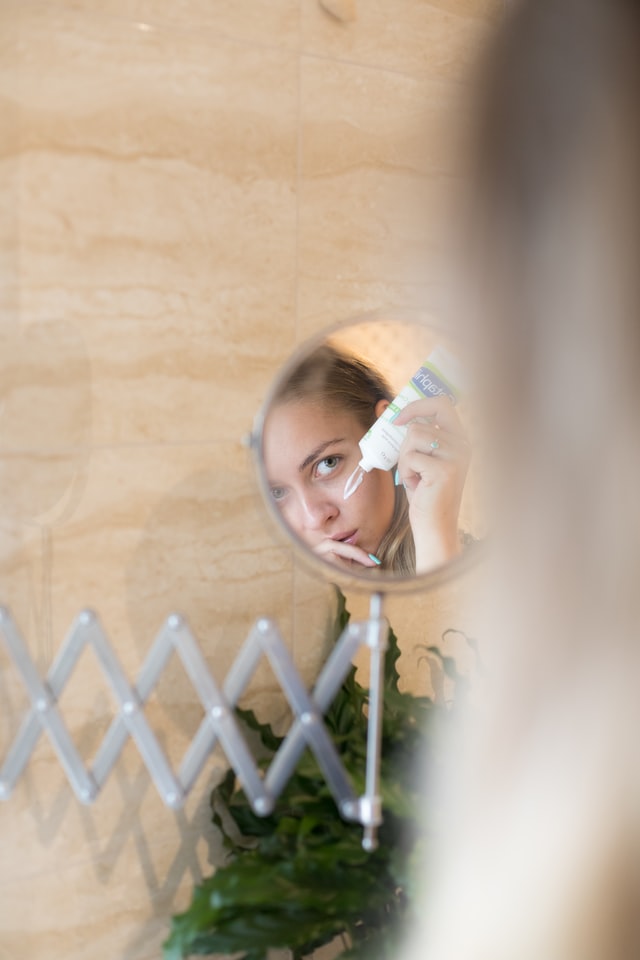 Be Gentle With Cleansing
Even as you are likely to spend most of your time at home, you cannot go slack with cleansing your skin. Wearing a mask is the new normal when you step outdoors, but cleansing is still essential at the end of the day. The best piece of advice is to be gentle with cleansing. Use products with natural ingredients rather than the ones loaded with chemicals. Washing your face several times a day is a good idea because you will do it for your hands too. But use only plain water because soaps strip off the natural moisture from your skin and leave it dry and irritated.
Go The Extra Mile With Moisturizing
Cleansing and moisturizing may always have been a part of your skincare routine, but now is the time to go the extra mile. The stress of WFH gets hard on your body, and your skin bears the brunt too. You can expect to have more dry patches, breakouts, and dark circles than before. Regular moisturizing can resolve the concerns to a significant extent. Pick a gentle product that is easy on your skin and dab it generously before going to sleep. You will experience a visible difference by integrating this habit into your daily routine.
Seek Professional Advice And Treatment
While most skin clinics in Australia were not operating as usual during the last year, people were hesitant to step out even as they opened due to the fear of the virus. But they are back in business now. So you must get regular with your appointments to make up for the missed sessions. If you live in Sydney, check out a reputed Sydney Skin Care clinic and connect with specialists who have the best recommendations for you. They can assess your requirements and suggest the apt treatments and procedures that get it back to the healthiest best. It deserves the best care you can give right now, so don't skimp on professional expertise.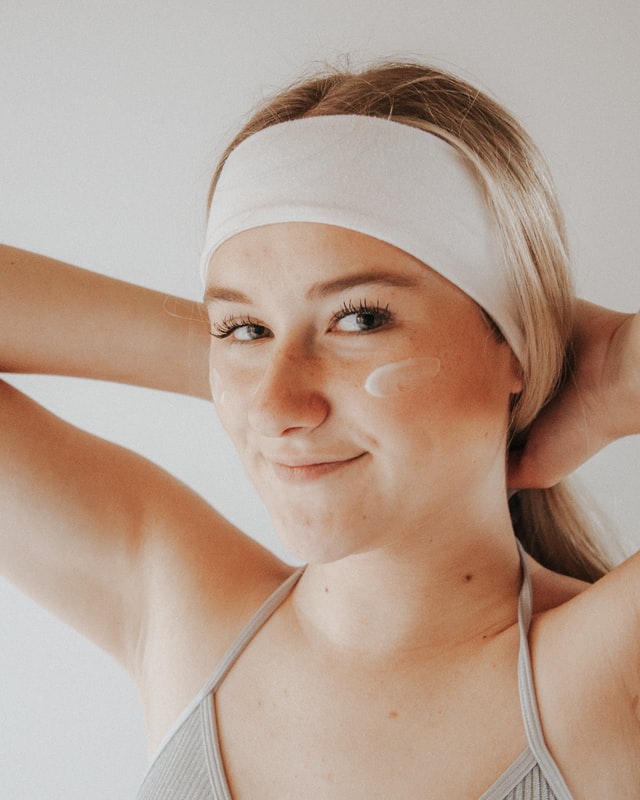 Massage In The Morning And At Bedtime
You can start your regular visits to the skin clinic, but it is a good idea to learn some massage techniques to try at home. Regular facial massage boosts circulation and improves the texture of your skin. A little work with your fingers can do wonders, provided that you follow it consistently in the morning and at bedtime. You can use face cream, oil, or balm cleansers for massage. Try infusing a few drops of essential oils to get the additional benefits of aromatherapy. You will sleep better and feel more relaxed.
Feed And Hydrate Your Skin
The pandemic has made life stressful, and a poor work-life balance is taking a toll. It is easy to forget steps like feeding and hydrating your skin. You may use the best quality products or follow your skincare schedule diligently, but nothing will work unless it is healthy and nourished from within. Load up on an antioxidant-high diet because it nourishes your skin from within. Make conscious efforts to drink more water because it will keep your skin supple and detox your body. Quality diet and hydration have additional benefits as they support your immune system too.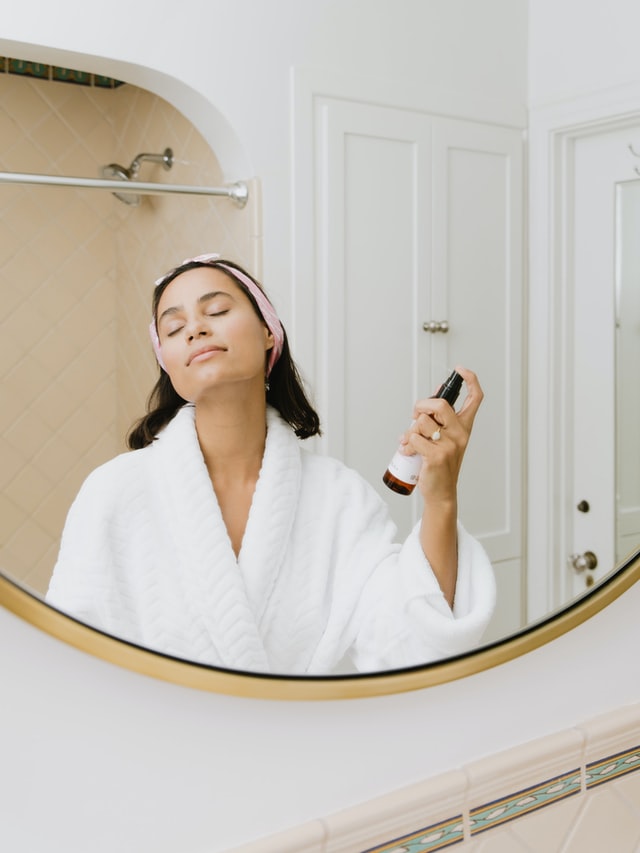 Meditation Does Magic
Stress is perhaps the biggest enemy your skin has to deal with, even more now amid the pandemic. It can give you acne, dark circles, and even wrinkles in the long run. But dealing with it is easier than you believe. Start your day with a session of meditation and deep breathing. These techniques detox your body and mind and purge stress and negative thoughts. Your body receives more oxygen, and circulation improves too. Meditation works wonders for your body, mind, and skin, so it deserves to be a part of your daily schedule. Short sessions of fifteen minutes in the morning and evening are enough to do the magic.
Apart from adopting these simple measures to realign your skincare routine, you must get ample sleep to give it time to relax and rejuvenate. Your skin gets rid of dead cells and grows new ones as you sleep, making it vital to get enough rest every night. Embracing these measures will not take a lot of time, effort, and expense, but they can keep you looking youthful, beautiful, and radiant even during the new normal.
YOU MIGHT ALSO ENJOY:
How to Get Your Skin Ready for Spring
Best Face Moisturizers for This Summer Under $50
3 Moisturising Products For Your Thirsty Skin