We all know that summer can be extremely exhausting in so many ways. Hot waves can not only affect our mental and physical wellbeing. It can also affect our skin! The harmful UV rays are dangerous for our face and can leave it dehydrated and looking prematurely aged. Summer is especially tough on those of us with sensitive and easily irritated skin. Thus, one of the best ways to protect our faces during the hot months is by opting for a good moisturizer! Fortunately, the skincare industry has been able to come up with some great product without breaking our piggy banks.
Ahead, you'll find a selection of the best face moisturizers for this summer under $50. Some of these hydrating creams are as low as $12 but that doesn't mean they lack on delivering results!
Face Moisturizers Under $50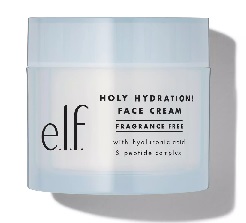 E.L.F. Holy Hydration! Face Cream here | $12
This cream is not only incredibly affordable but is also packed with beneficial ingredients! With hyaluronic acid, Niacinamide, and peptide complex, this nourishing cream quickly absorbs into the skin. Your skin will be left feeling smooth, non-greasy, soft and supple.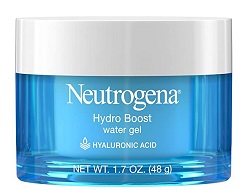 Neutrogena Hydro Boost Gel-Cream here | $15
I've always loved Neutrogena products and their water-gel moisturizer appears to be a favourite among some 10,000+ people on Amazon! Moreover, the gel formula provides hydration to your dry skin, leaving it looking smooth and supple day after day.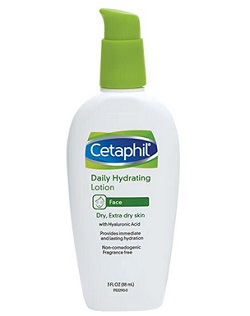 Cetaphil Daily Hydrating Lotion with Hyaluronic Acid here | $18
Usually priced at $18, you can actually get your hands on this drugstore moisturizer for just under $13! Cetaphil's face lotion absorbs quickly for immediate and intense hydration. Moreover, it is great for use under makeup.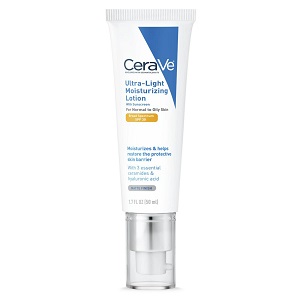 CeraVe Ultra-Light Moisturizing Lotion SPF 30 here | $19
CeraVe moisturizing lotion is another great budget-friendly option to hydrate your face this summer. Apart from having an SPF 30, it also has a matte finish and helps repair the protective skin barrier.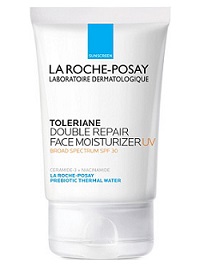 La Roche-Posay Toleriane Double Repair Moisturizer here | $20
Over the years I've tried some amazing products from La Roche-Posay and I've never been disappointed. Suitable for sensitive skin, this moisturizer also has UV SPF 30, which will help protect and restore the skin barrier for healthy-looking skin.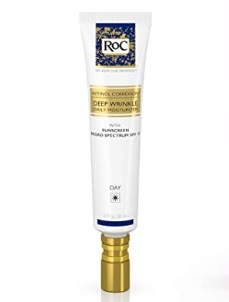 RoC Retinol Correxion Deep Wrinkle Daily Moisturizer here | $25
Another summer and SPF-friendly moisturizer come in a little tube from RoC! This moisturizer is formulated with pure ROC Retinol and an essential mineral complex. Retinol also works to unclog pores, boost collagen and speed cell turnover to even out discolourations.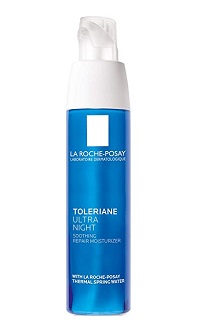 La Roche-Posay Toleriane Ultra Night Face Moisturizer here | $30
Another great product from La Roche, but for the summer nights! Including shea butter, glycerin, and antioxidants, the Ultra Night Face Moisturizer offers intense hydration. It also has soothing benefits for even the most sensitive skin types.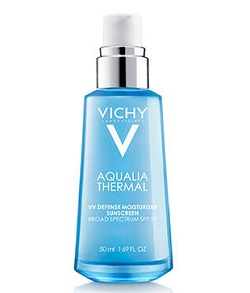 Vichy Aqualia Thermal UV Defense Moisturizer Sunscreen here | $31
A couple of years ago I tried Vichy's Aqualia Thermal serum and I was surprisingly happy with the outcome. Not that I was expecting anything less from Vichy, but it was one of the best serums of the time, thus, I was a bit sceptical. Yet again, Vichy has come up with a lightweight, daily SPF 30 moisturizer. It provides long-lasting 48-hour hydration and broad-spectrum protection from harmful UVA and UVB rays. Perfect moisturizer to prevent skin damage and premature skin ageing this summer!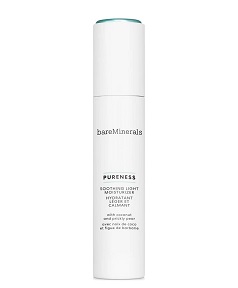 BareMinerals Pureness Soothing Light Moisturizer here | $35
Less is more, they say. Well, BareMinerals favours this saying by producing a moisturizer with less than half the ingredients of top-selling moisturizers! Proven to visibly reduce redness and sensitivity, this summer light-weight cream provides instant and all-day hydration. Nonetheless, it is packed with coconut and pear.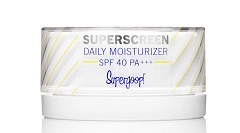 Supergoop Superscreen Daily Moisturizer here | $38
Considering the price tag, you might not be willing to give that much money for 50ml of moisturizer. Still, this is no ordinary hydrating cream! This is a first-of-its-kind daily moisturizer that provides intense hydration and SPF 40 in one. It protects your skin not only from UV rays but also blue light and pollution.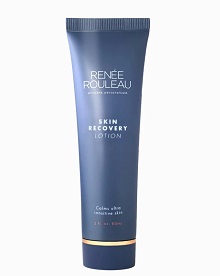 Renée Rouleau Skin Recovery Lotion here | $44
Speaking of pricey moisturizers, this is the first time I've heard of Renée Rouleau. Yet, if your skin is extremely sensitive, especially during summer, then you might want to give this lotion a try. It claims to give acne-prone skin the oil-free moisture it needs without clogging the pores or causing breakouts.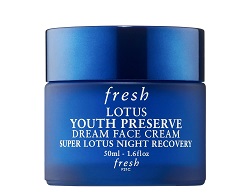 Fresh Lotus Anti-Aging Night Moisturizer here | $48
Just under $50 and perfect for the night, this lightweight night cream is powered by antioxidant-rich super lotus. Furthermore, lotus helps skin recover overnight for a more youthful look by morning. It is also suitable for all skin types, helping to combat fine lines, wrinkles, dryness and dullness.
There you have them – the best face moisturizers for this summer under $50!
For more beauty and skincare tips, check out the main category!
YOU MIGHT ALSO ENJOY:
3 Moisturising Products For Your Thirsty Skin
Avène Hydrating Cream, Moisture Mask & Barefaced Rice Oil Mask Review
DHC Face Wash Powder & DHC Eye Bright Review