Just the thought of wearing a one-piece swimsuit can sometimes put you into a panic attack mode! At least that happens to me when I think about it… Add the colour white into the mix and you have the beginning of a summer horror story. All of the body parts that you desperately want to hide will actually look even more defined in a white one-piece bathing suit. Still, those are the type of thoughts we can put behind us. Nowadays, we should not only embrace all of our insecurities but also celebrate them. Furthermore, we can now choose from a variety of different materials and styles that can make us feel comfortable even when wearing white one-piece swimsuits!
Image Credit: @nadiaanya__
Ahead, I've prepared a little selection of different white one-piece swimsuit to get this summer!
Backless White One-Piece Swimsuits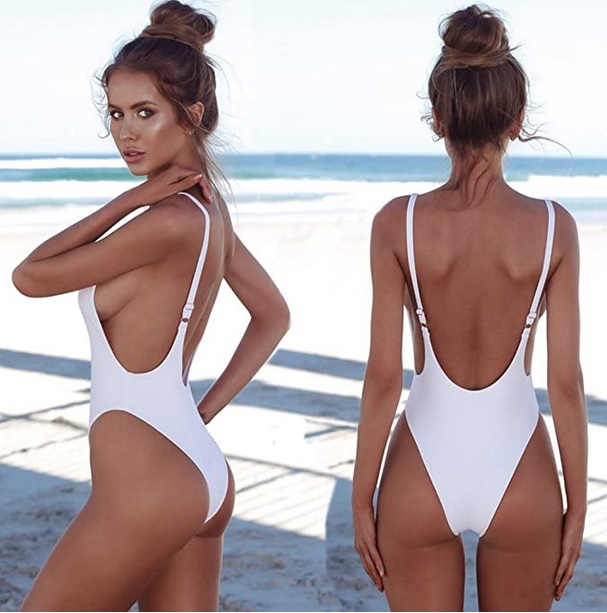 PrettyGarden Women's One Piece Backless Swimsuit here | $22
Backless swimsuits are perfect for those of you who still want to show a little bit of bare skin. Not that you can hide your body when wearing a swimsuit but you get the point. Apart from showing a little more from behind, ahem, these type of suits look very elegant and stylish. You can also wear it as part of a daily outfit – with a denim skirt, your favourite pair of jeans or shorts! Moreover, you won't be worried about colour matching as the suit is white.

White Cut Out Bathing Suits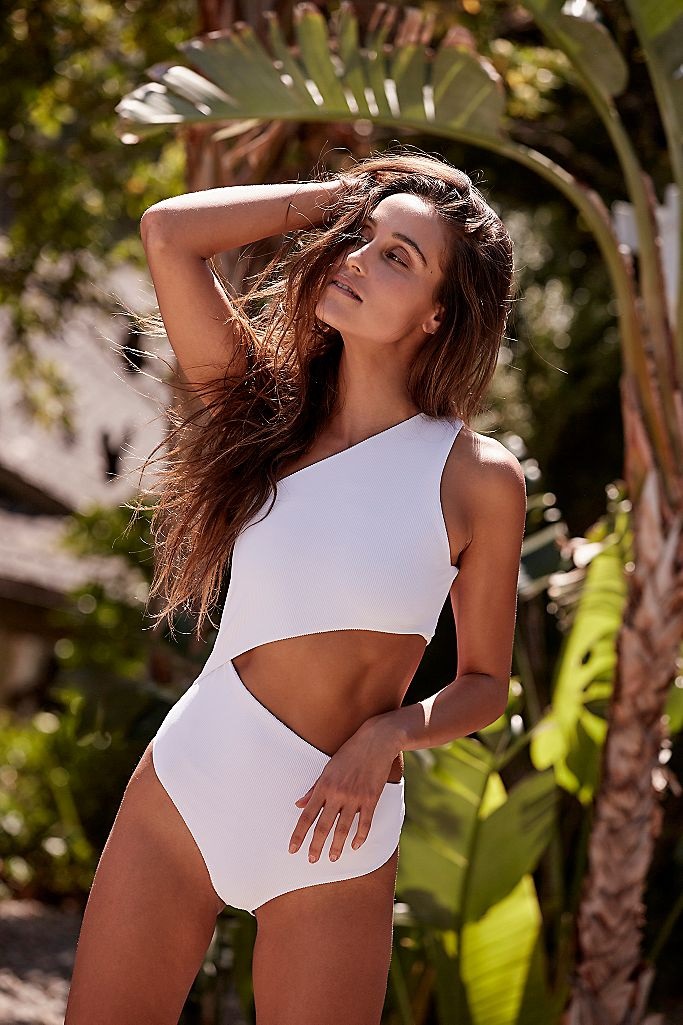 Free People White Cut Out One Piece here | $128
If we have to be fully honest here, cut-out swimsuits are pretty much the same as their two-piece cousin. Yet, some styles can still give you enough material to cover the most important parts of your body. If you want to wear a white cut-out one-piece this summer, opt for the minimalistic type of cuts. Yes, you read that correctly! Some cut-out pieces tend to leave very little to the imagination. You will come across swimsuits that have very deep V-neck line alongside cut-outs exposing your tummy and other parts of your body. Thus, you need to opt for a white swimsuit that features cut-out details, yet, offers an elegant and subtle design!

Ruffled White One-Piece Bathing Suits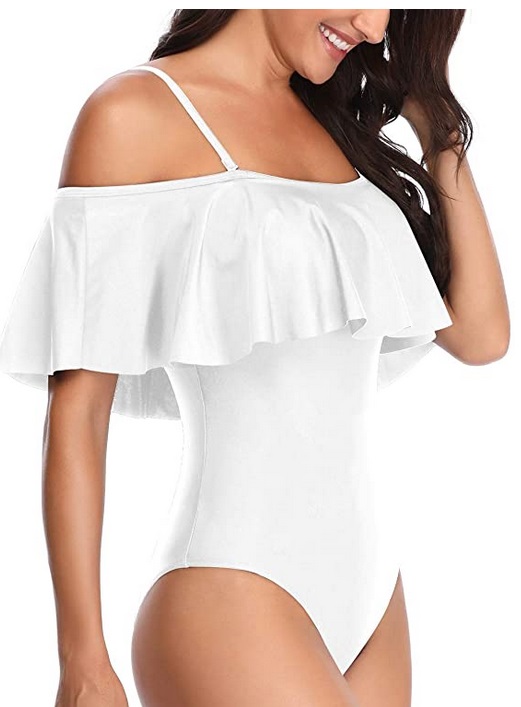 One Piece Ruffled Bathing Suits here (UK) & here (US) | $30
There is something about ruffles that just screams vintage elegance! Another type of one-piece swimsuit to get this summer is a ruffled one. If you're planning a trip to Italy or France, definitely take a couple of white ruffled bathing suits. Even if you're doing a staycation this summer, you can still achieve that vintage vibe for the perfect Instagram photo. Some of the designs out there offer off-the-shoulder ruffled looks, others across the shoulders or the waistline.

These are the 3 styles of white one-piece swimsuits to get this summer. Are you up for the challenge?!
YOU MIGHT ALSO ENJOY:
These Floral Dresses Will Make Your Summer Even Hotter
The Most Popular Styles Of Sunglasses For 2020
Sweat In Style With These On-Trend Activewear Designs