In spite of my desire to present you some Spring #ootd inspiration, I have another coat on my shoulders. Although we should be seeing the first signs of the vernal season, the temperatures are barely hitting 12 degrees. Don't get me wrong, I don't hate winter. Quite the opposite – I love winter! The snow, the cosy settings and that festive feeling throughout the season are just some of the perks. Oh, let's not forget the advantage of hiding under layers of clothing after stuffing yourself with whatever you could find in the fridge!
Sadly, winter in the UK is a whole different story! Well, in southern parts of England at least. There is no snow, and instead, you get constant rain and wind. Actually, scratch that, even the rain is not proper rain – it's more of a drizzle. Add to that the annoying gale-force wind we've been hit by and you might as well not go out until May!
Gladly, whenever the weather permits it, we are quick to take advantage of it and take some photos. Today, I'll be showing you this faux fur longline coat and hopefully convince you to add it into your winter wardrobe!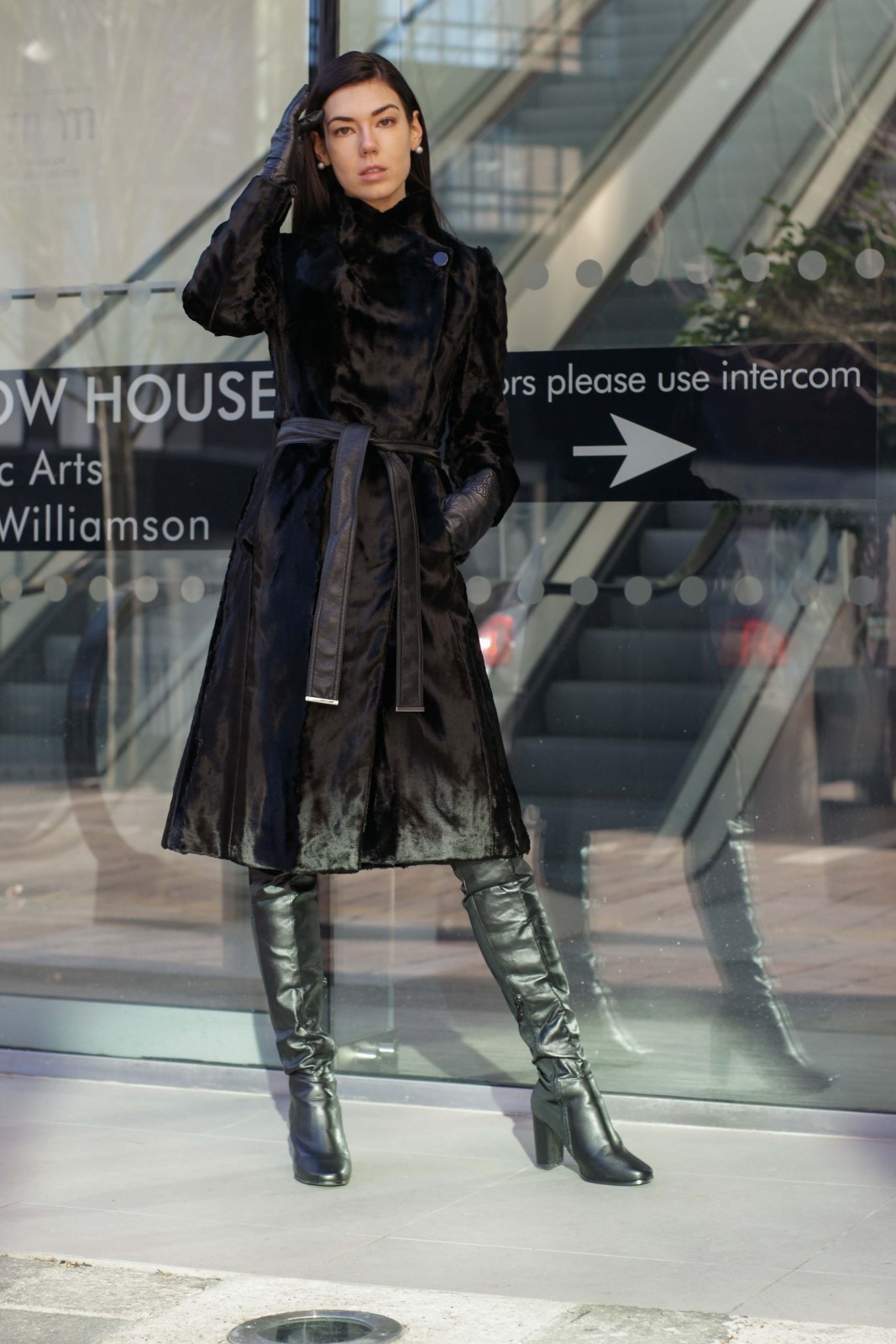 Longline Faux Fur Coat (sold out, similar here) | Over-the-knee Black Boots, similar | Gloves, similar
Longline Coats Add An Extra Layer Of Warmth
Although longline coats have always been on-trend, I've been eyeing many faux fur versions in the last few months. The length of this type of coat is probably its best feature. During the cold winter months, we need something more substantial. Something that would keep us warm and cosy. A longline coat is designed to do just that! With its lengthy design, it is the perfect outerwear for keeping the chills away.
Now include into the mix a faux fur longline coat! What do you get? An extra layer of warmth! The beauty of having a faux fur coat in your winter wardrobe is that it gives you the opportunity to wear whatever you want underneath it. Jeans, trousers, skirts – you have the chance to wear them all, as long as you have your faux fur longline coat on top! Fancy surprising that special someone?! I wouldn't recommend it, but you always have the choice of going au naturel underneath your coat…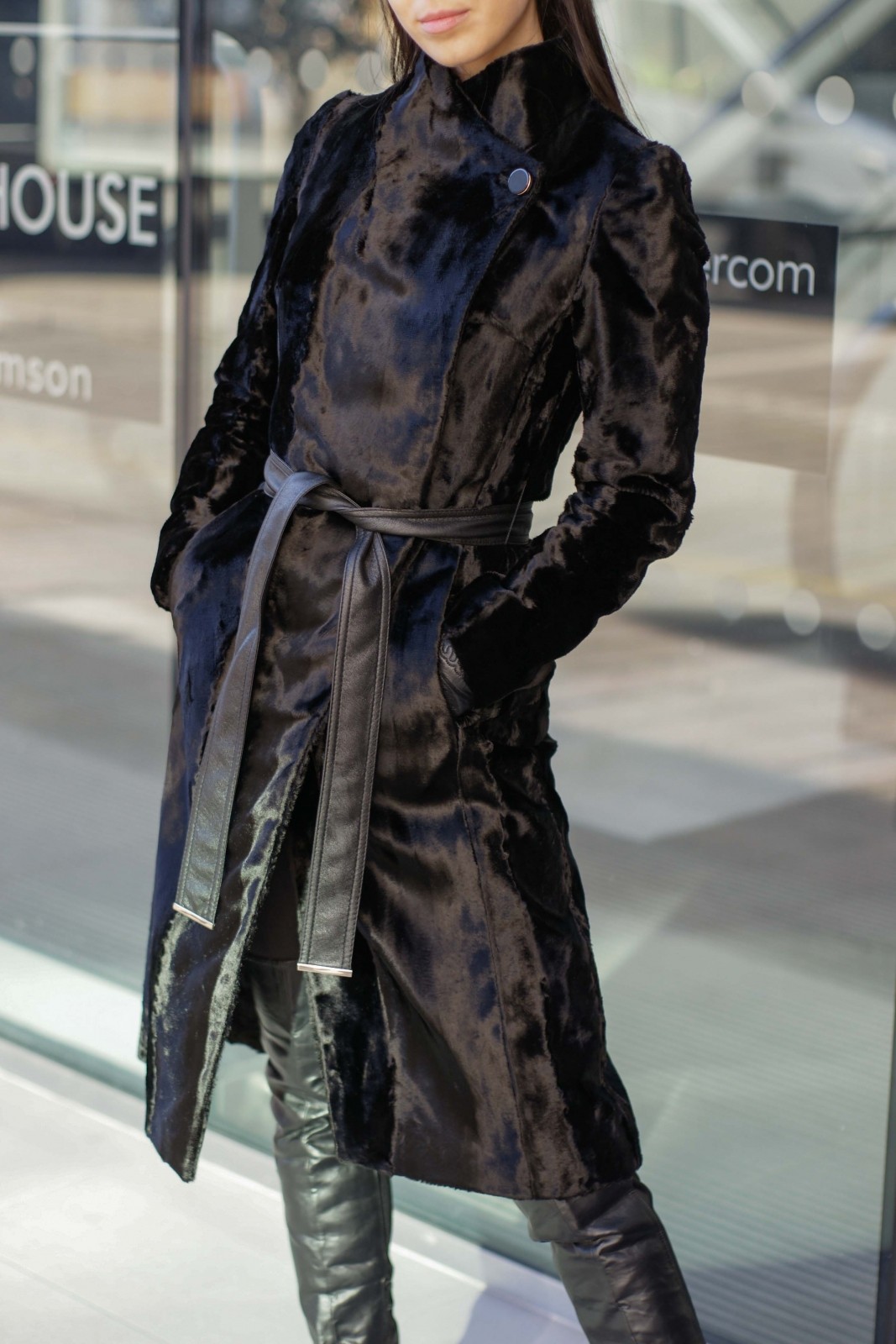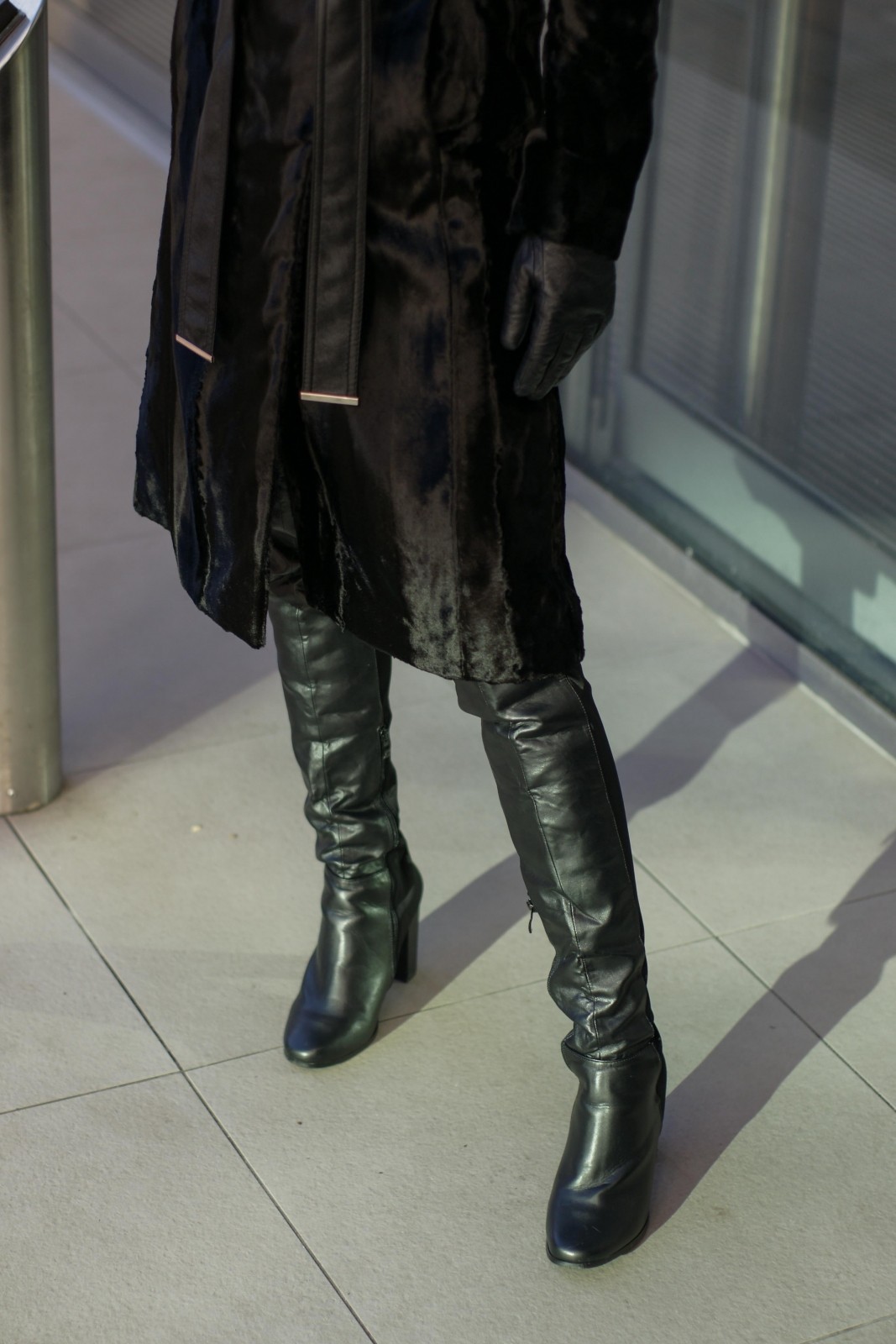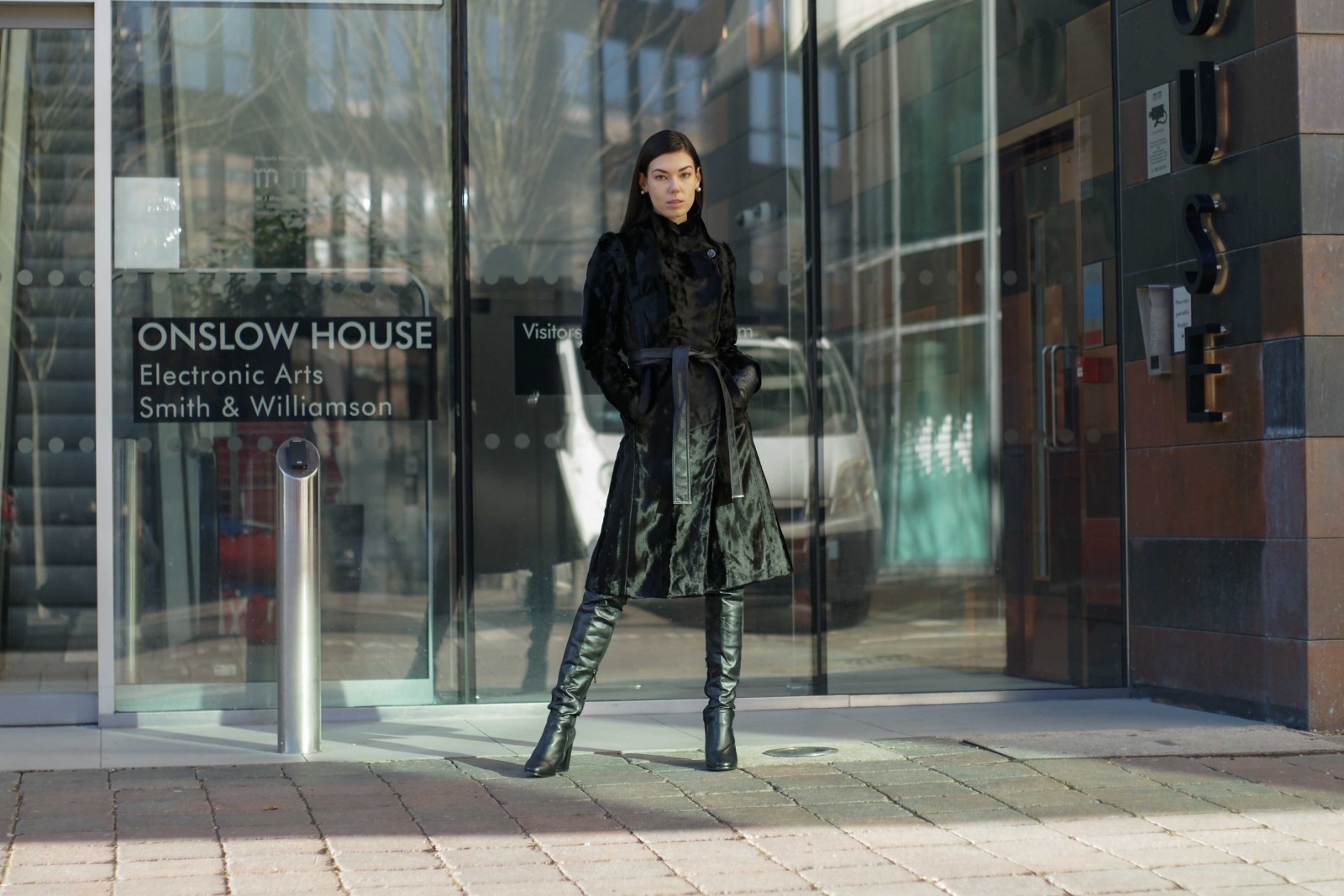 They Are Also Incredibly Soft
Apart from giving you the chance to express your cheeky side whilst staying warm, faux fur coats are also incredibly soft. They might be faux, but the modern day fashion industry has definitely upped its game. We no longer need to use real fur to experience that soft cosy feeling! Nowadays, faux fur is just as good (if not even better!) as a real one. By including a faux fur longline coat as part of your winter wardrobe, you'll also be joining the fight against animal cruelty! If that last bit doesn't convince you, I don't know what will…
SHOP FAUX FUR LONGLINE COATS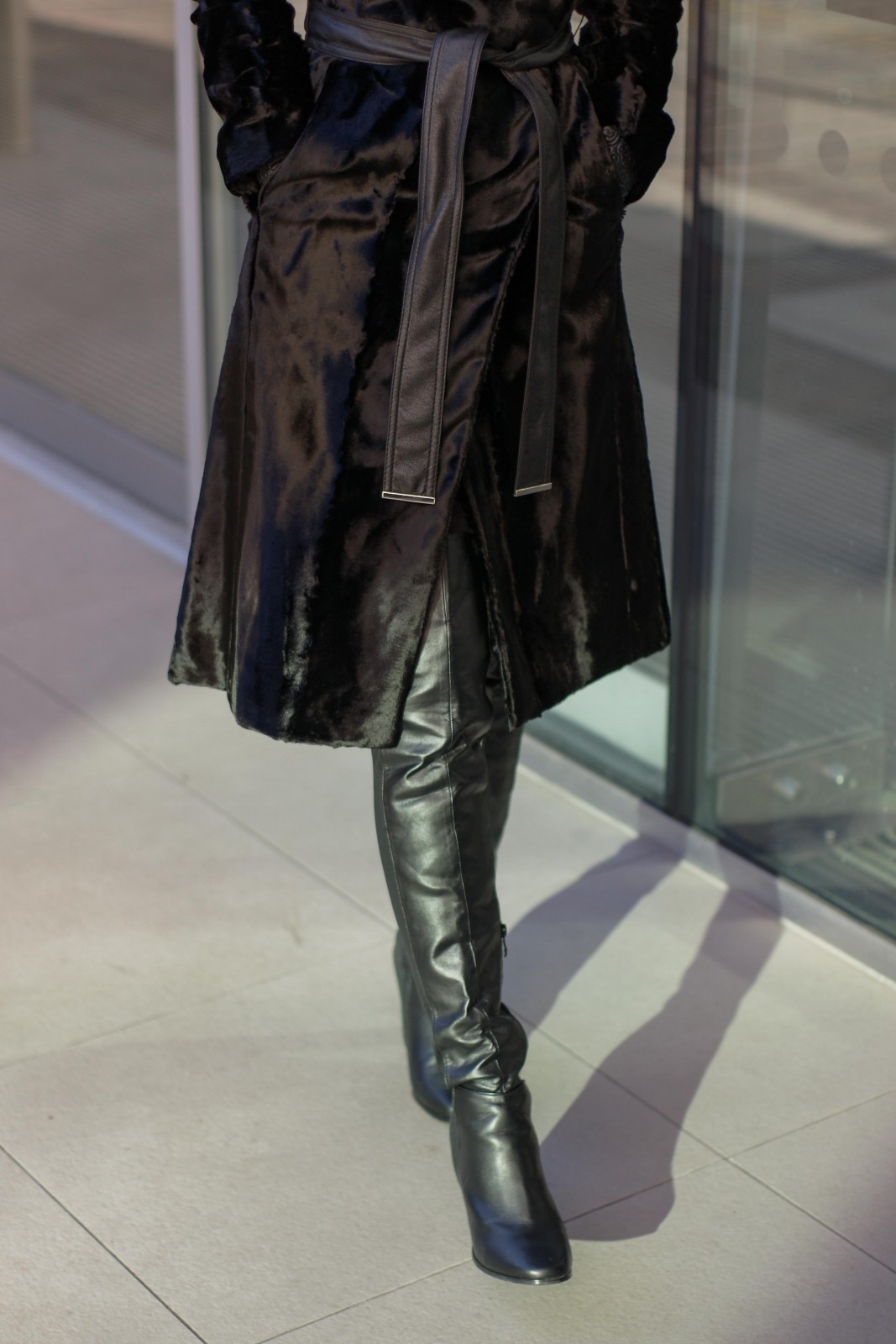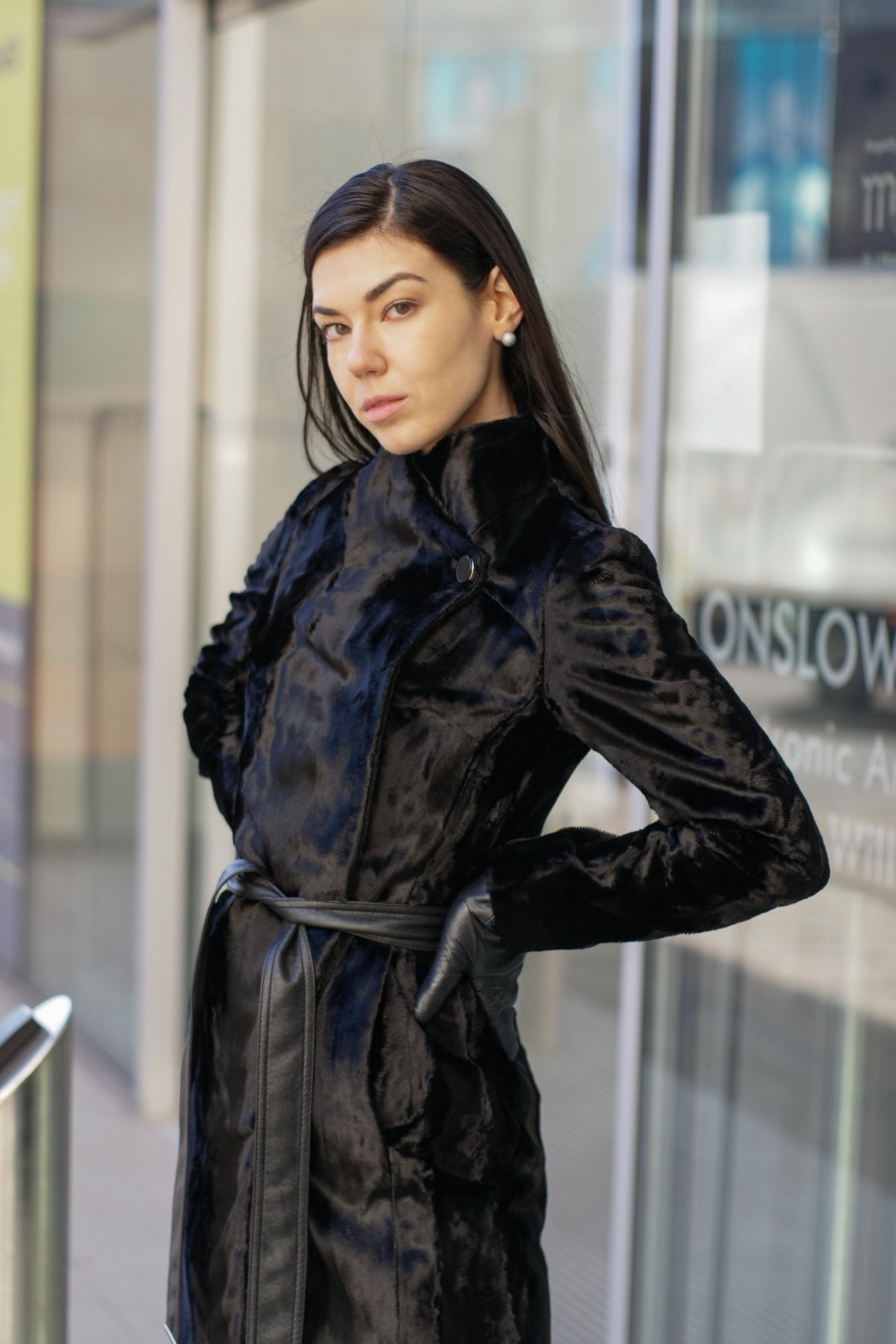 Faux Fur Coats Are Sophisticatedly Stylish
Truth be told, long time ago I used to associate faux fur coats with floozies… Later, I discovered that this image had nothing to do with the design of the coat. The way it was styled with other clothes made me question the point of the existence of fur coats. If you wear a short skirt and crop top outfit, it doesn't really matter what you put over it. The fact of the matter is – it will most certainly look cheap!
However, if you style it correctly, a longline faux fur coat could be sophisticatedly stylish! With their tailored cut and luxe appeal, they can elevate any winter outfit. Wear your coat with a pencil skirt or straight-line trousers for the office. For a night out, you can quickly switch to leather pants and a sequin top! Even the simplest outfit will stand out if you a have a stylish belted coat on top.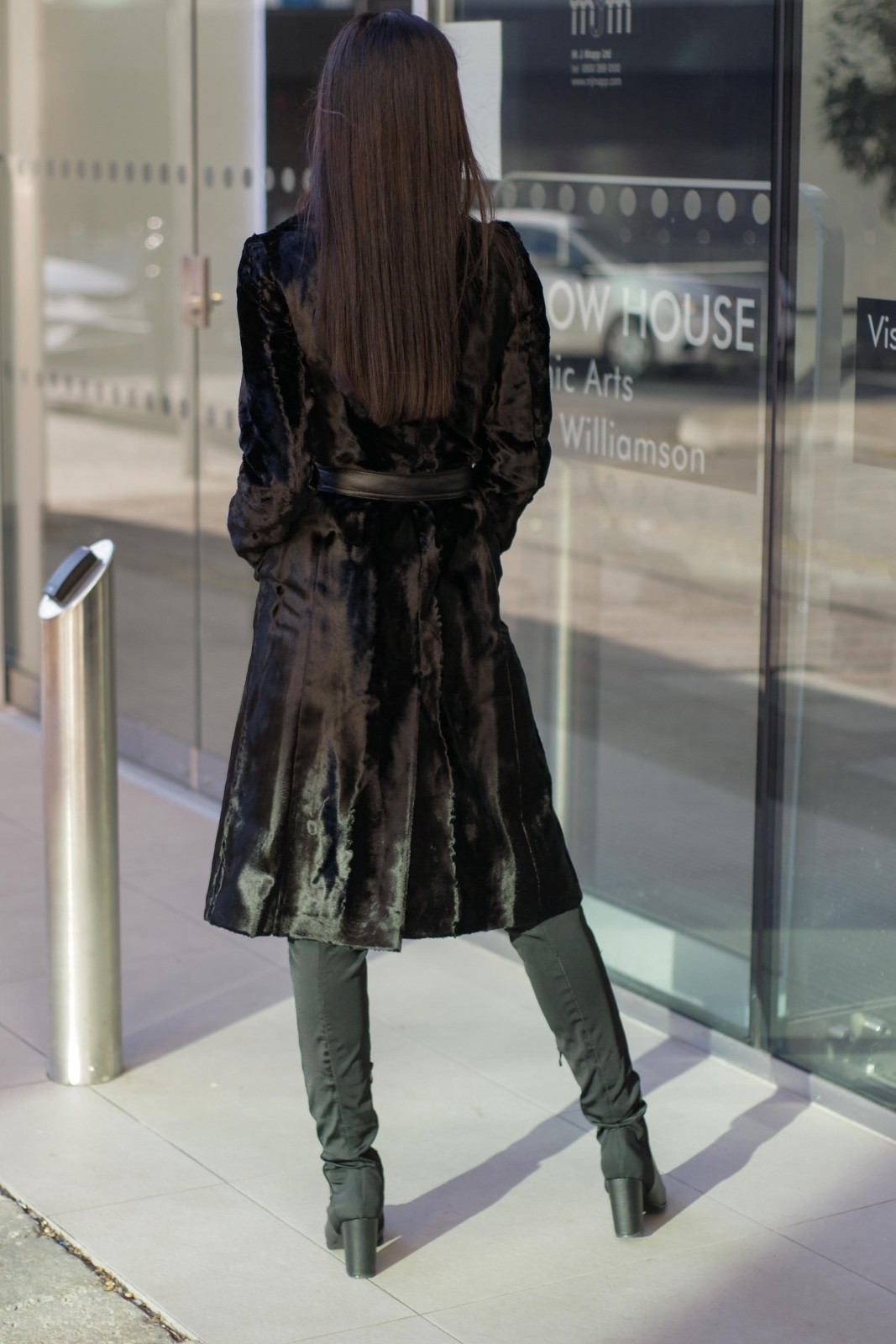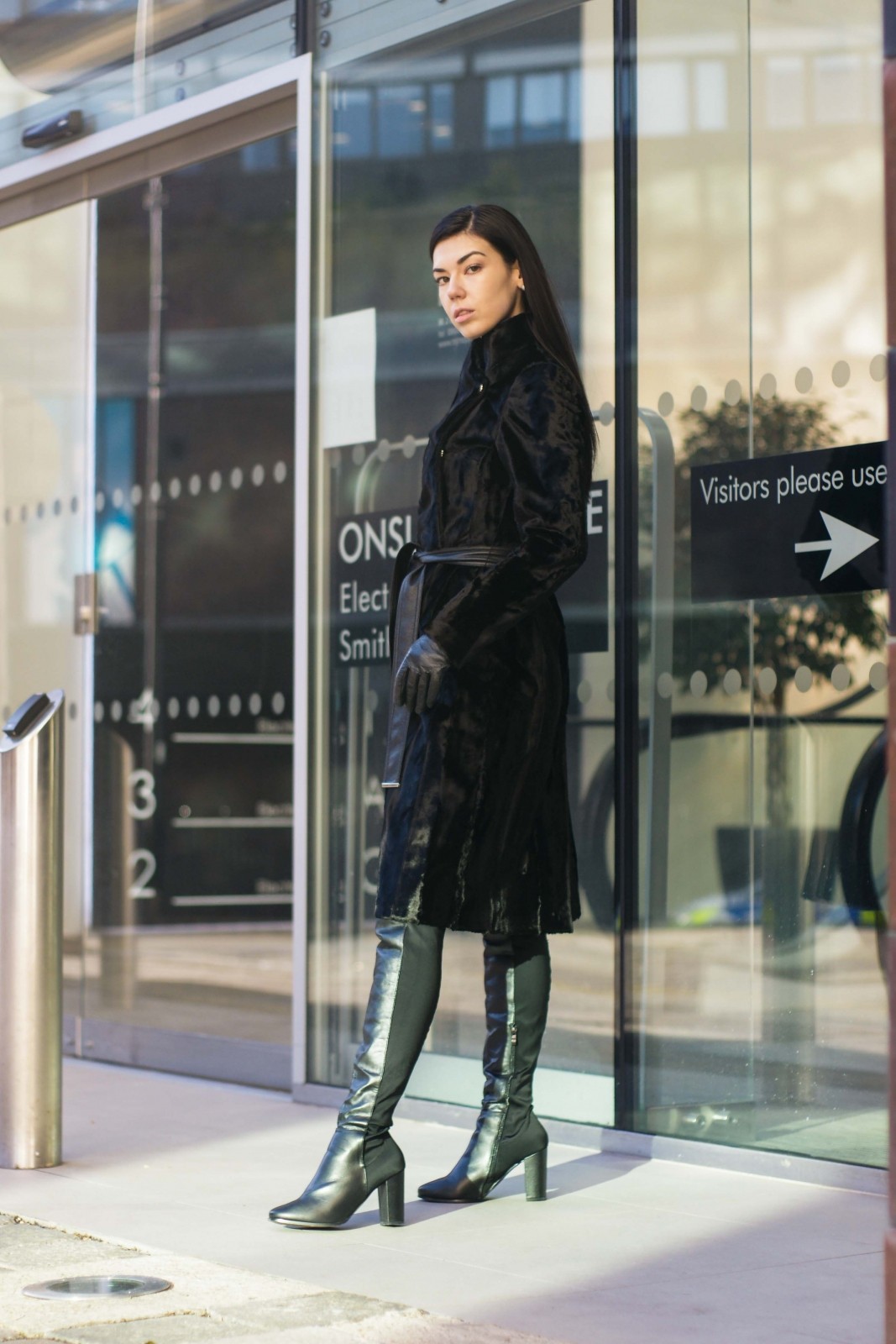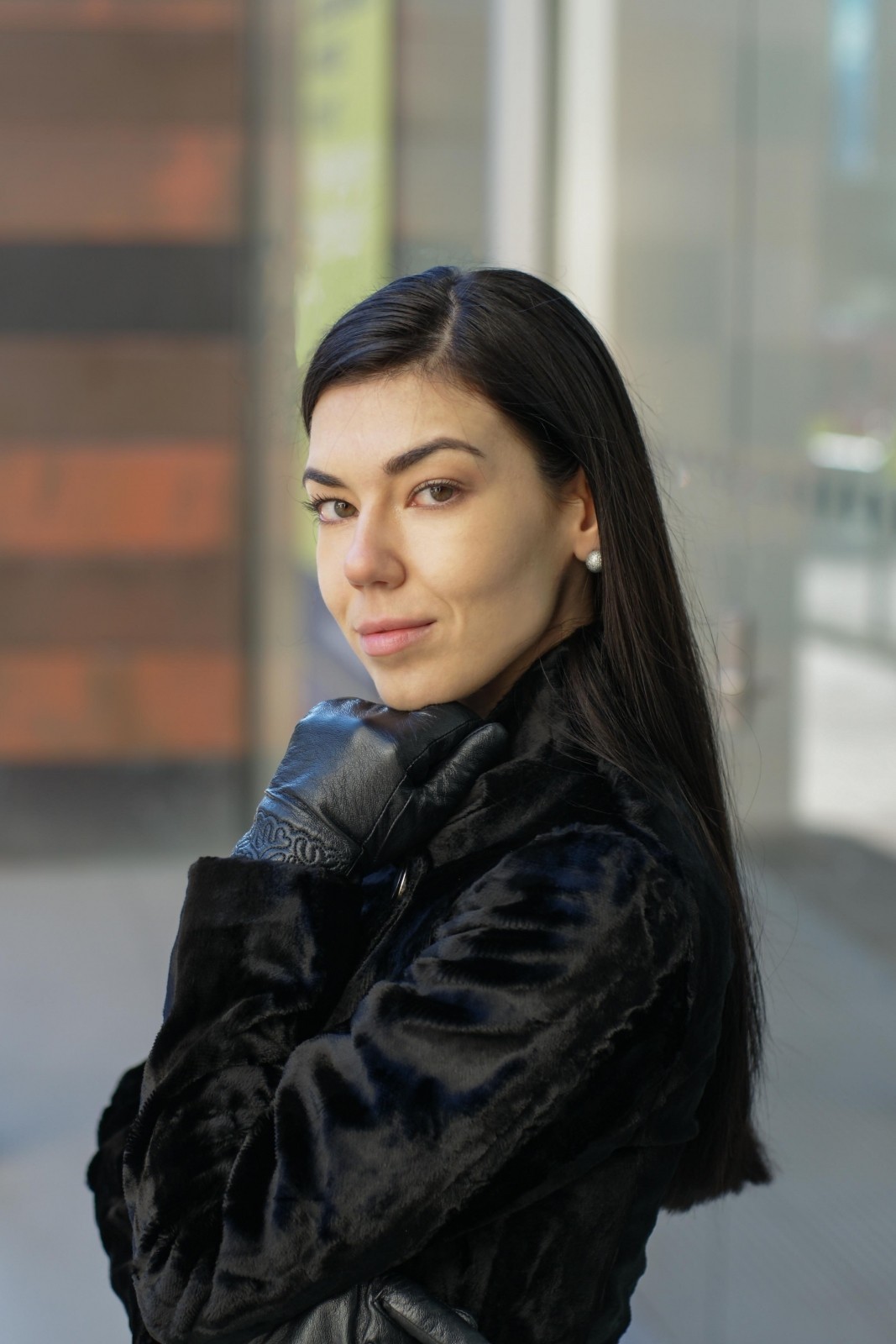 What do you think of this trend – is the faux fur longline coat here to stay?
Check out more of my outfits here!
YOU MIGHT ALSO ENJOY:
Must-Have Item Alert: The Checked Wrap Skirt
3 Reasons To Get A Plaid Coat This Winter
4 Reasons To Get A Red Coat This Christmas