There is a new must-have item on the fashion block – behold, the satin blazer! Actually, wearing a blazer is a fairly new fashion trend among street style gurus. Although the blazer has been and always will be a part of the work slash office space attire, it somehow emerged as a trend in September 2018. Designers all over the world reimagined this statement piece and fashionistas have been flooding the streets wearing one ever since. Among all the various blazer fabrics, there is one that stands out slightly more than the rest – the satin blazer!
Clearly, I had no other options but to jump on this fashion trend bandwagon and get myself a satin blazer. With its shiny finish and silky smooth touch, I immediately fell in love with it! Moreover, my dilemma as to what to wear for the evening was sorted. If you've ever found yourself in the same situation (and I'm sure you have!), you'd know how hard it is to pick the right outfit for a night out.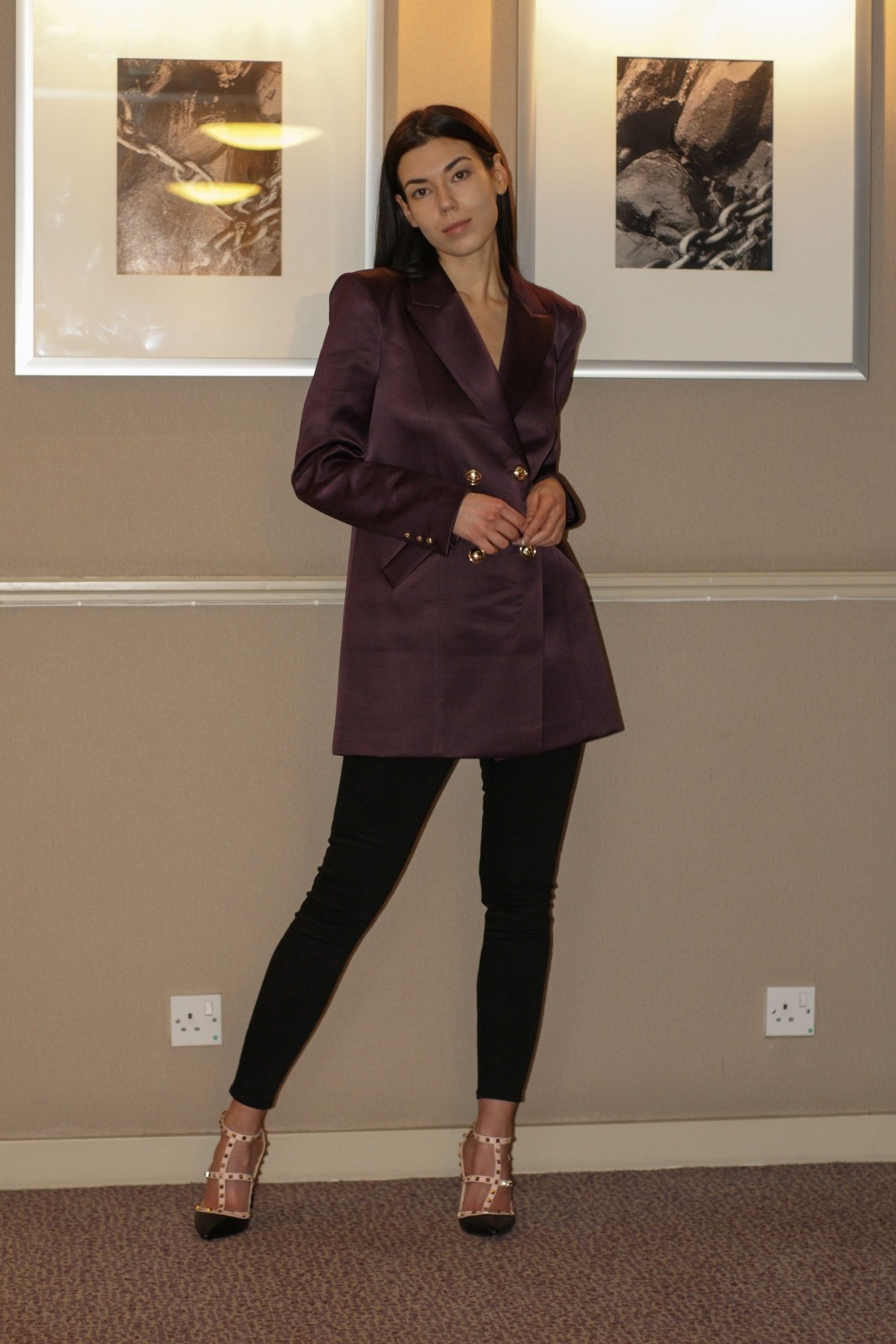 Purple Satin Double Breasted Blazer | Black Skinny Jeans | Rockstud High Heels
Even though most of us girls have plenty of clothes, we tend to say we don't! A satin blazer really comes in handy when you're stuck into this old conundrum. While this statement wardrobe piece is extremely versatile, today I'll only give you the basics on how to wear it.
Ahead, two undeniably chic ways to wear a satin blazer!
1. With Jeans
Apart from being the simplest and probably most common way, wearing a satin blazer with jeans is also undeniably chic! A straight fit satin blazer is the perfect way to finish a jeans outfit that looks 'plain', at first sight. Preferably, you'd want to opt for a slim-cut pair of denim or trousers. Wearing a black pair of jeans will also give you the opportunity to experiment with the colour of the satin blazer.
If you don't want to stand out, then go for the most obvious choices. Darker and neutral colours will be your best picks. Alternatively, you can really turn heads in the club with this hot red satin blazer!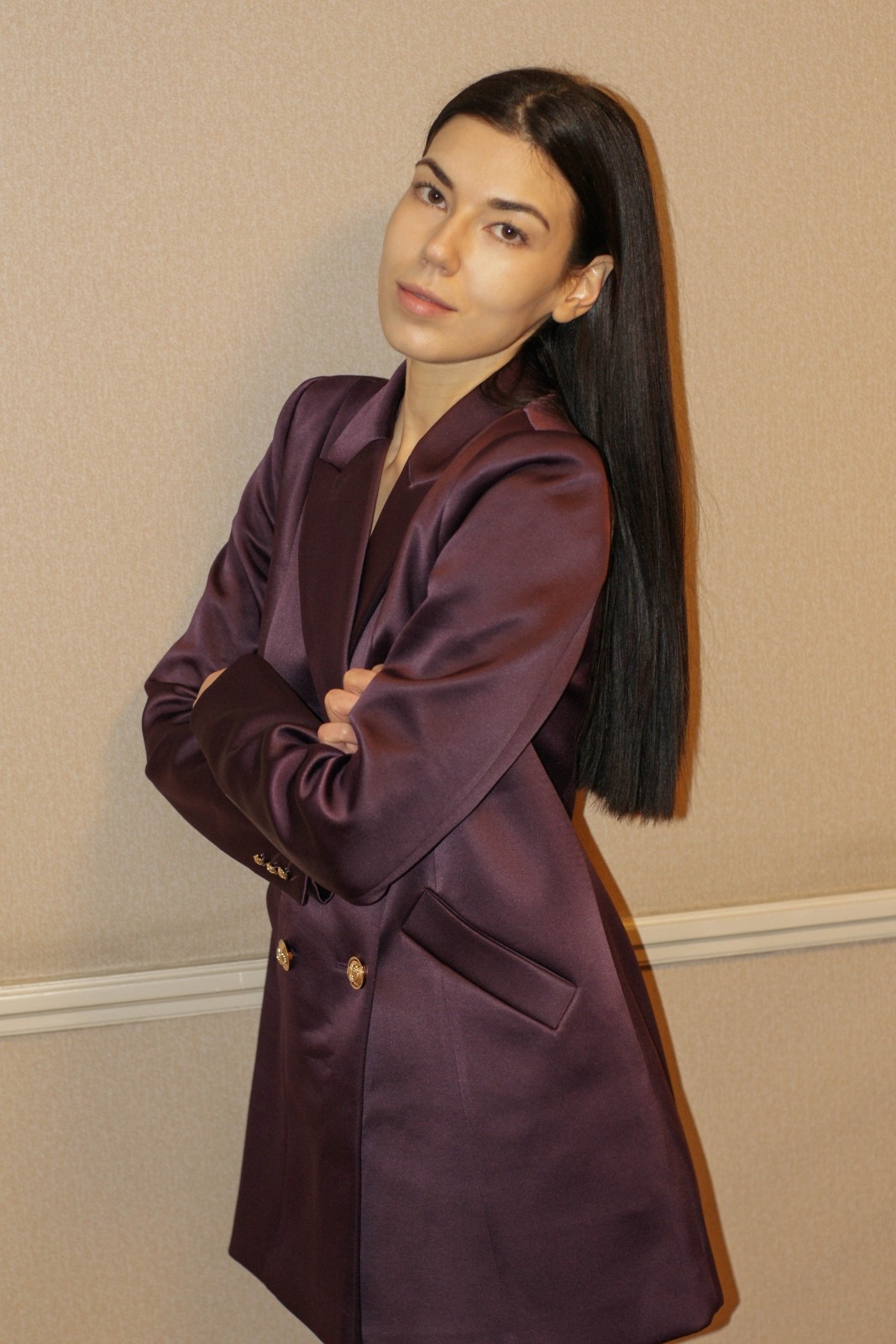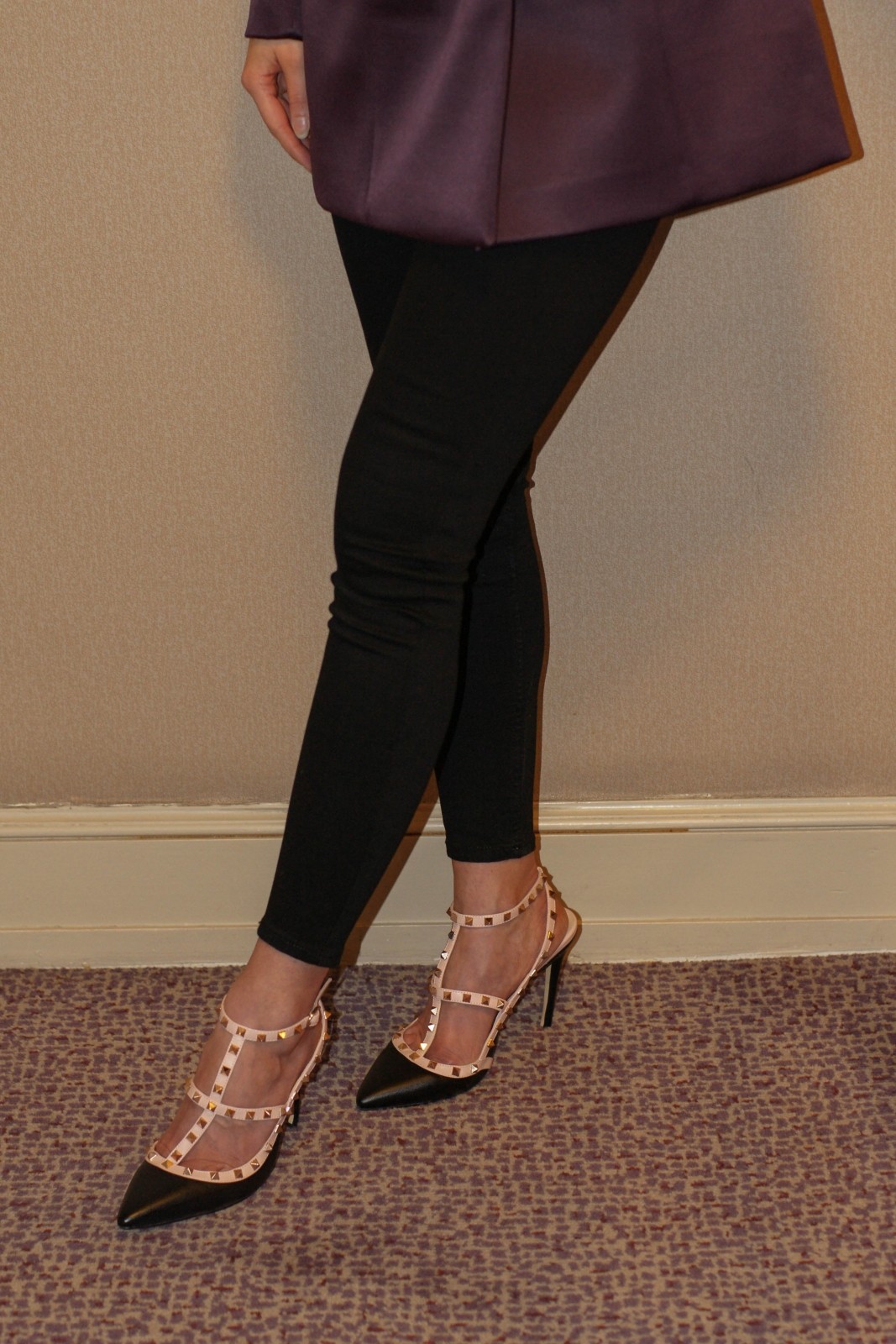 Not feeling the satin blazer as your best choice for a night out?
Well, don't worry! Who says this statement jacket is for nights out only?! By day, you can still take your satin blazer out and about by wearing it with a more relaxed fit pair of jeans. You can also pair it with ankle boots or white leather sneakers. By doing this, not only will you feel extremely comfortable but also undeniably chic!
SHOP SATIN BLAZERS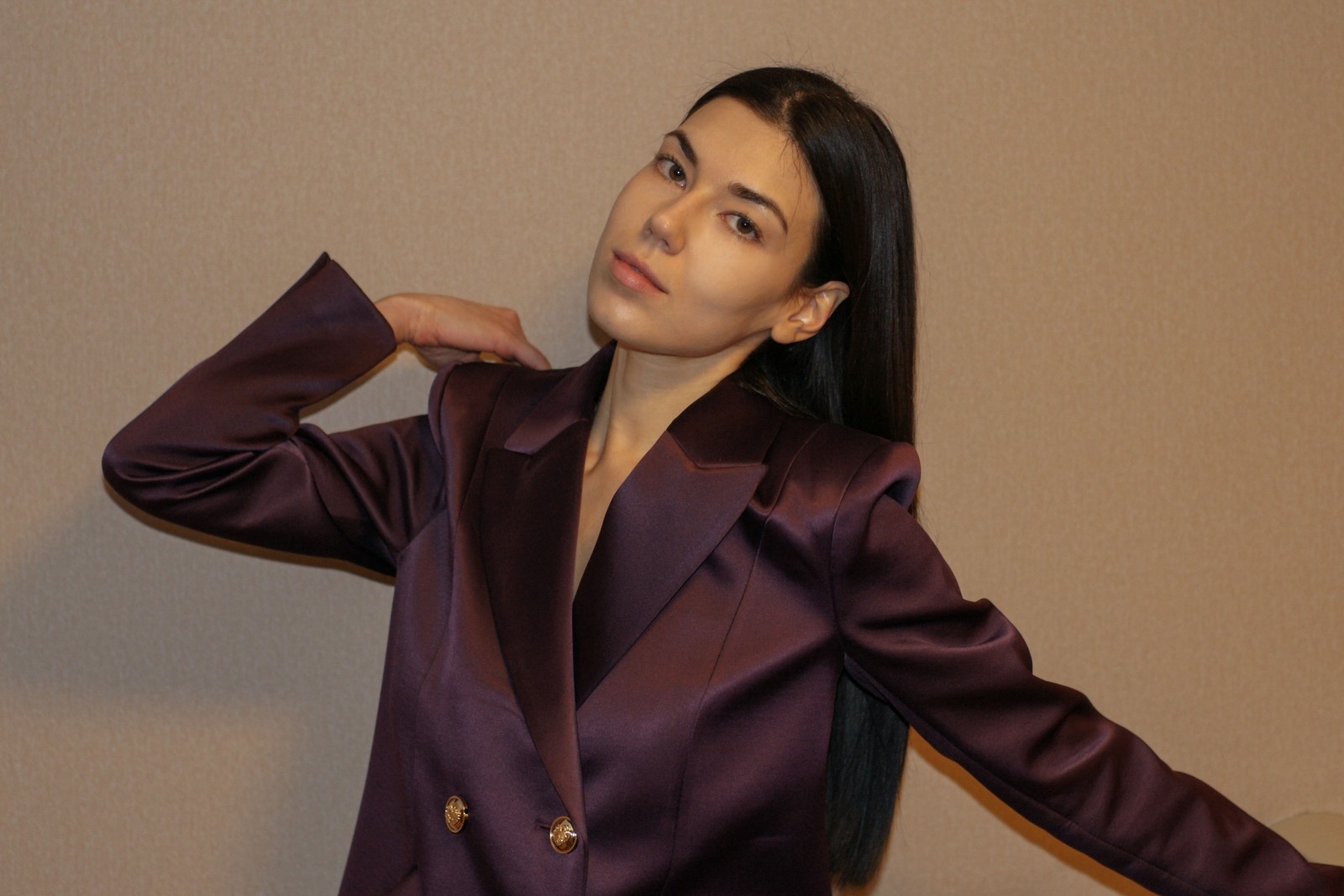 2. As A Satin Blazer Dress
Another undeniably chic way to wear a satin blazer is by transforming it into a dress! I know this sounds like a ridiculously risky business but if you want to take your evening look a notch higher, then this could be the way to go.
Although most of us are not blessed with Kendall Jenner's long legs, we can still flaunt this blazer style with a smile and confidence. Especially if you're on the shorter side, wearing your blazer as a dress will throw a whole different light on your height worries. You can also opt for pointy high heels to achieve a taller look!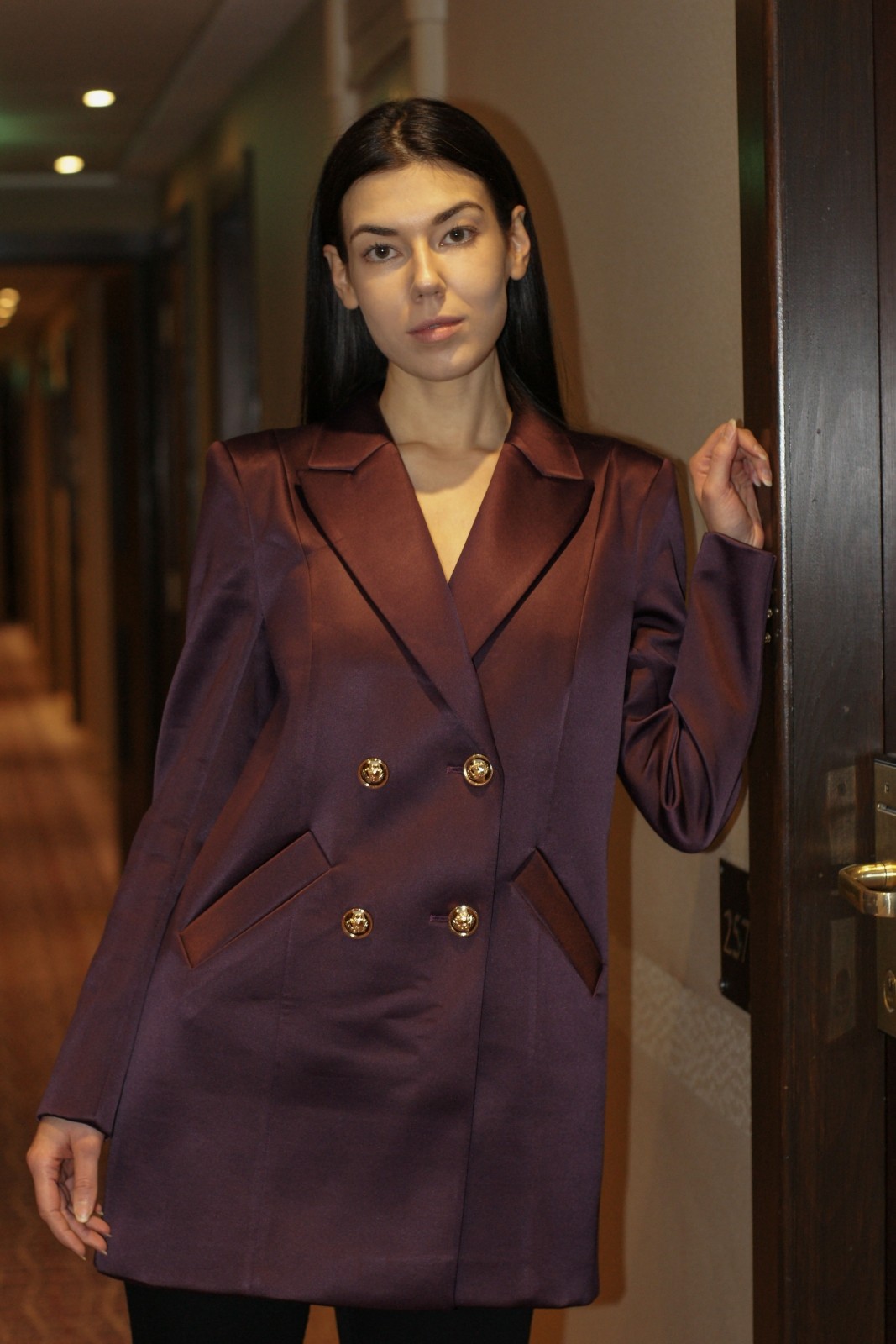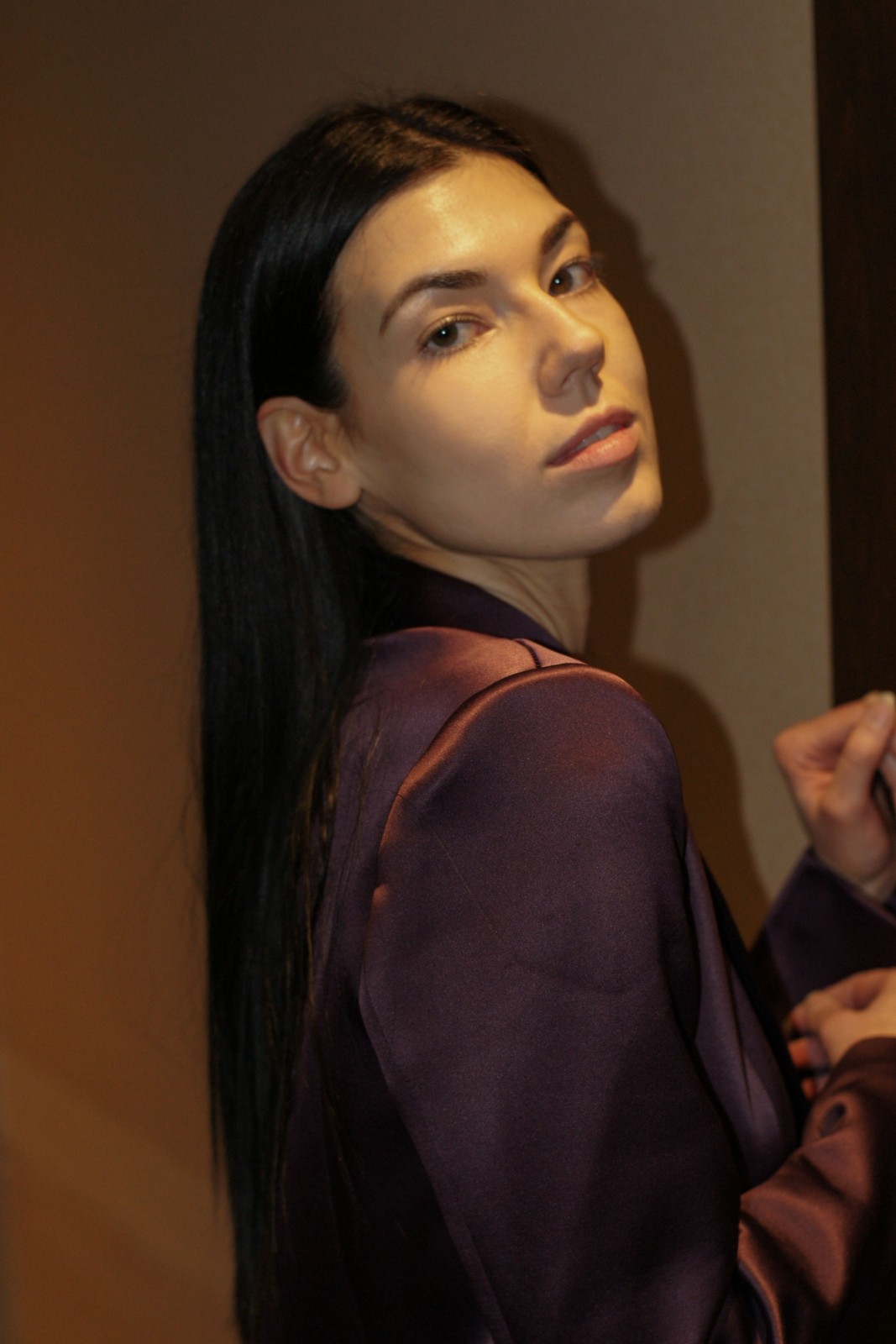 For the rest of us, 5'5'' and taller, wearing a satin blazer on its own is probably not the safest option. Unless you're planning to stand on your feet all night or don't mind exposing your behind to the rest of the world, don't opt for this style. Gladly, there are satin blazers designed specifically to be worn as dresses! You can wear your satin wrap blazer dress with stilettos heels or over-the-knee boots to complete your evening look! In terms of style fit, you can go for either belted or straight fit blazer dresses. As for the colour choice, the possibilities are endless. From light baby pink to hot red numbers, there are definitely more than one or two alternatives!
SHOP SATIN BLAZER DRESSES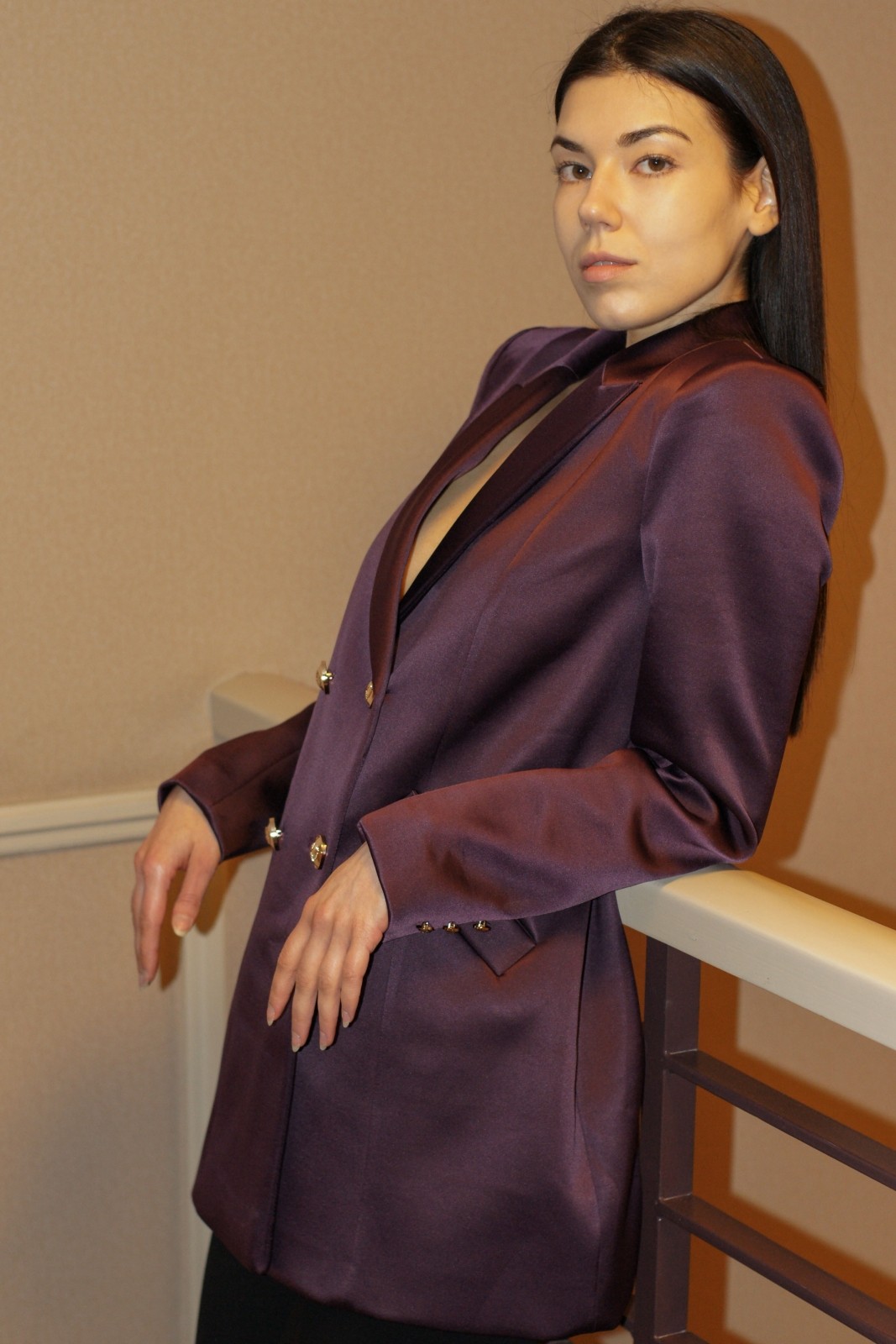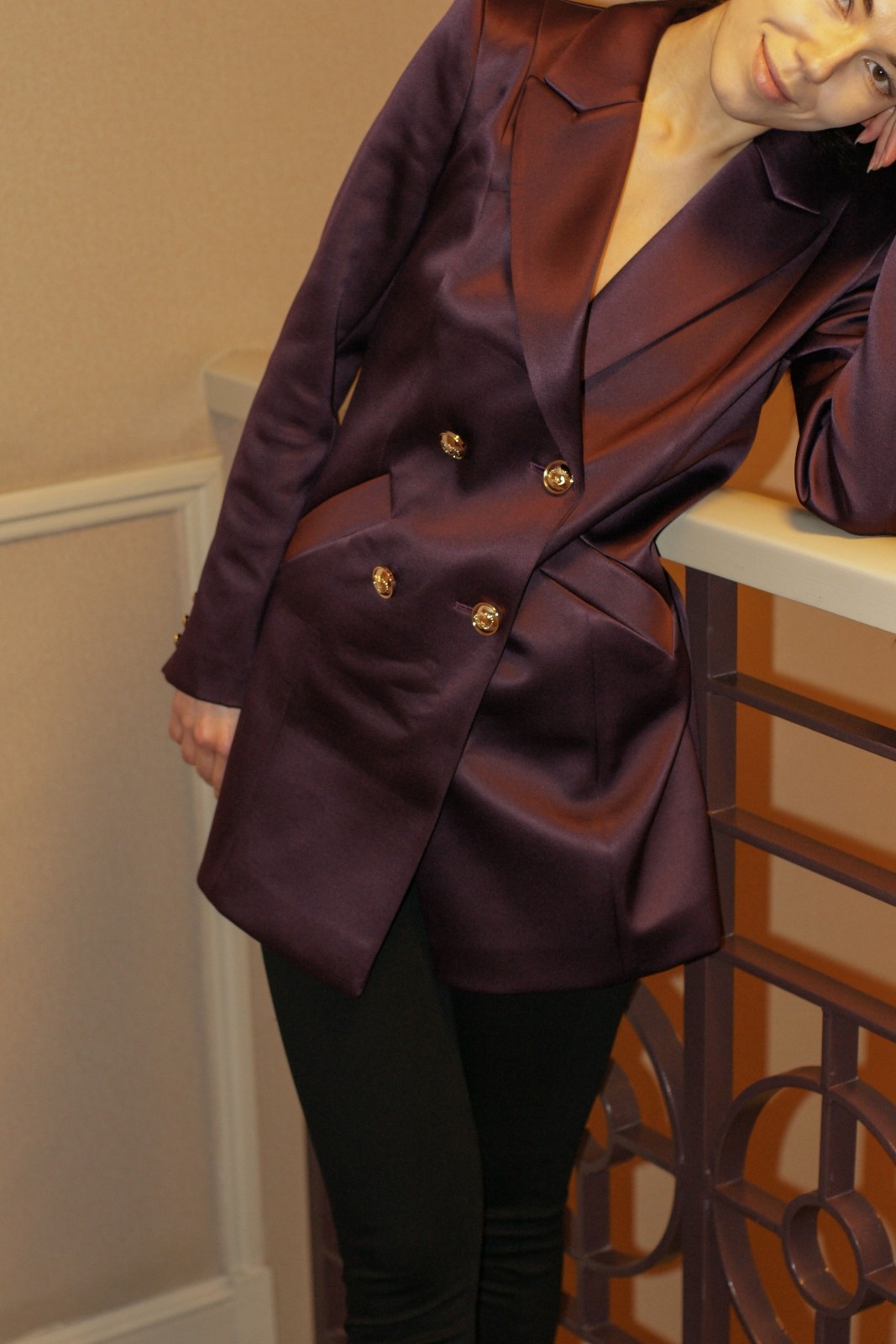 There you go – two undeniably chic ways to wear a satin blazer! What are your two cents on this trend?
Should satin blazers stay strictly in the office attire category or do they deserve to be named a street style must-have?
Check out my other outfits here!
YOU MIGHT ALSO ENJOY:
3 Simple Style Tips To Attain A Casual Trendy Look
3 Quick Tips To Successfully Style Vinyl Trousers
2 Ways To Embrace The Faux Fur Sleeve Trend
How To Style A Leather Pencil Skirt