If you've been a regular visitor of my blog, you'd already know how much appreciation I have for the check pattern! Today's post will cement that even further. Over the years, I've worn plenty of checked items, but I had never truly appreciated this pattern. Only recently have I decided to introduce more of this design motif into my wardrobe. So far you've seen me with a pair of check pants, a checked wrap skirt and even a colourful plaid coat. However, you haven't yet seen me with a check trench coat onto my shoulders!
Well, today this is going to change, as I've managed to find the most beautiful suedette check trench coat! As a matter of fact, I was not even looking for another trench coat, let alone a check one. Yet, as soon as I laid my eyes on this one, I knew I had to have it!
As Ariana Grande sings – 'I see it, I like it, I want it, I got it'. Cringe alert, anyone?!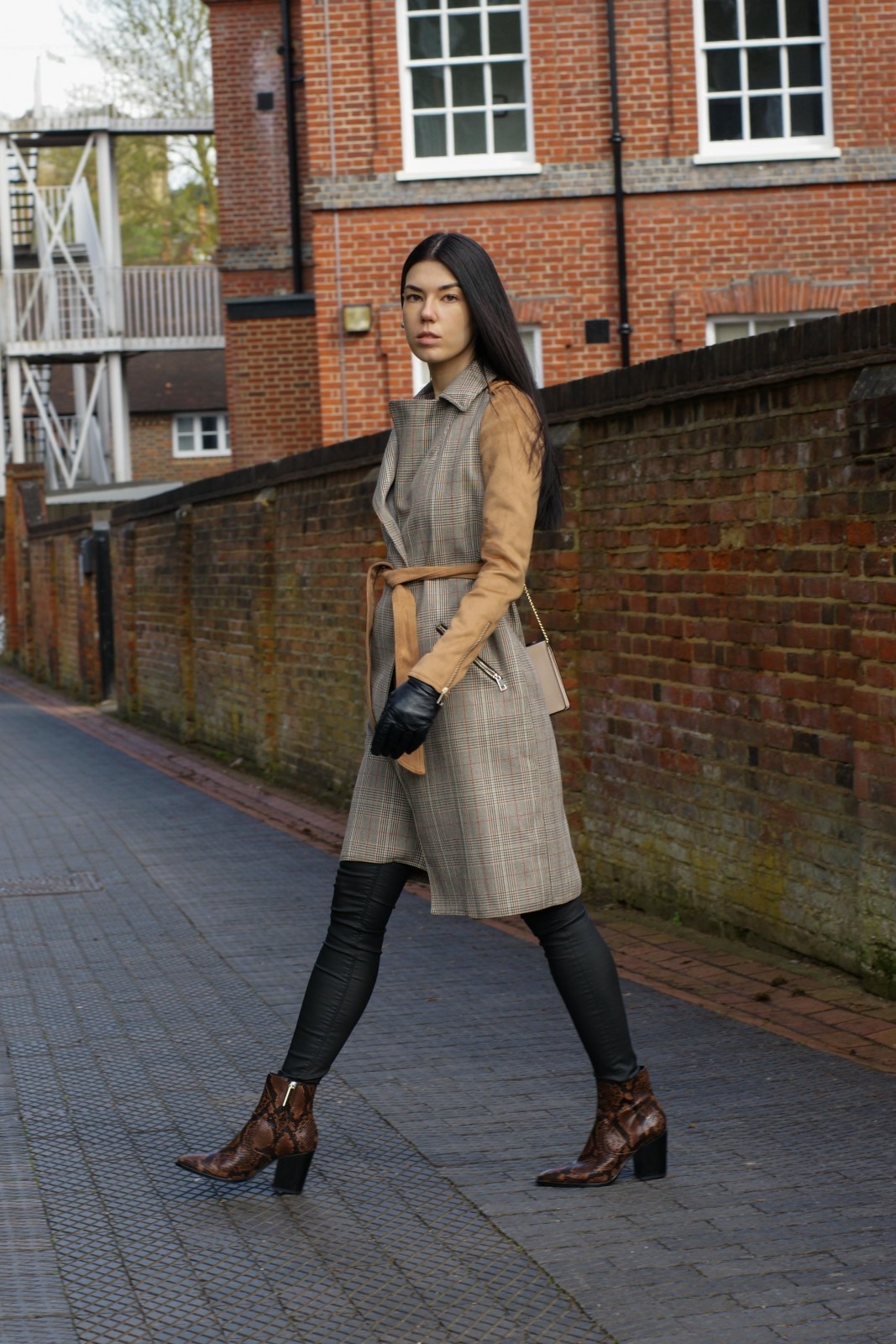 Light Brown Check Suedette Trench Coat | Black Coated Jeggings | Snake Print Boots (sold out; similar version here, cheaper here) | Beige Shoulder Bag (similar here)
Why Get A Check Trench Coat
So, why do you need to get a check trench coat? Well, it's gorgeous – it's that simple! Jokes aside, it really is a highly sophisticated and stylish overcoat. Check patterns have always been associated with elegance and refinement. Although the original pattern comes from the well-known chess-board, it has gradually made its way into the modern-day fashion and lifestyle. Nowadays, I associate tweed designs with Chanel and Burberry!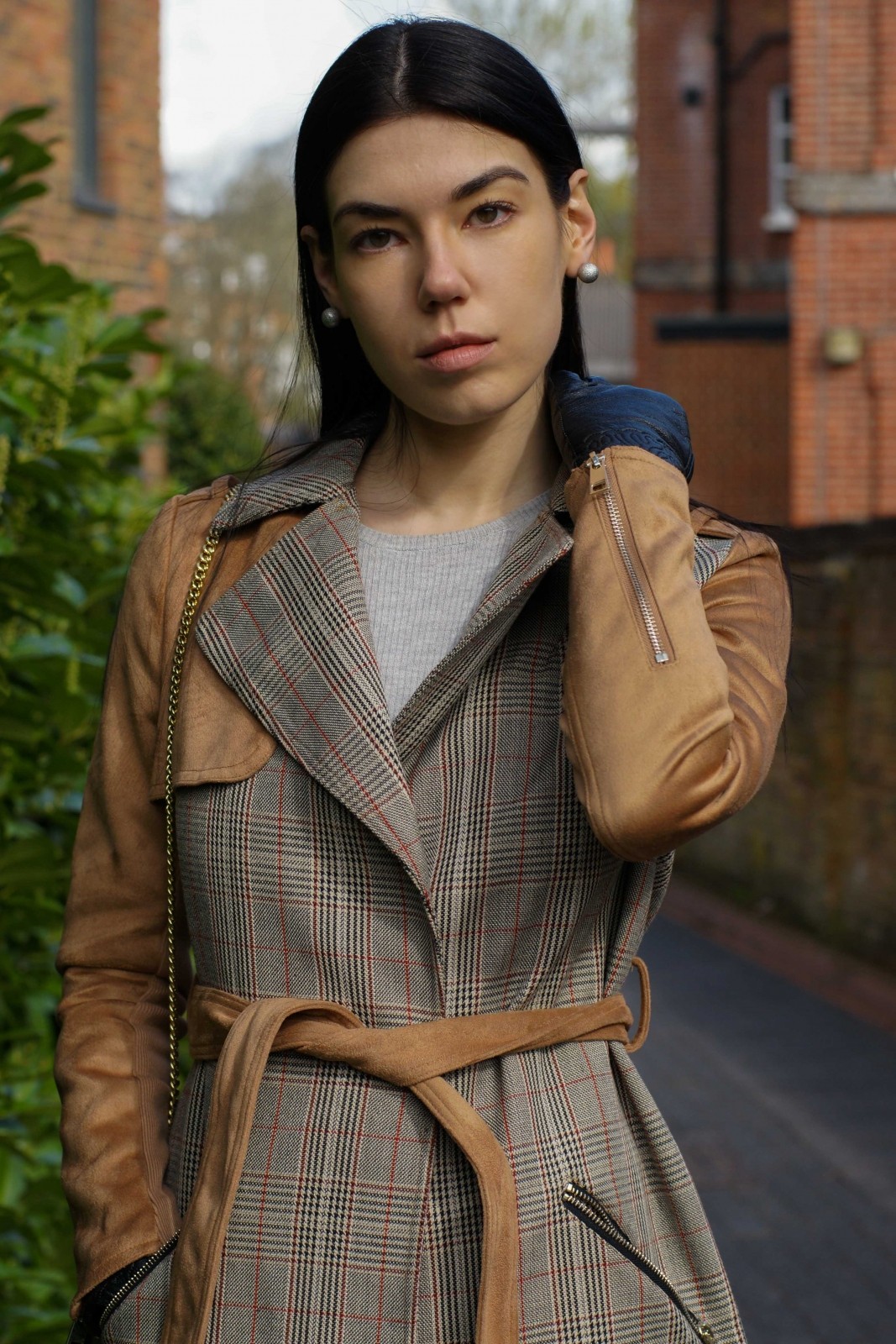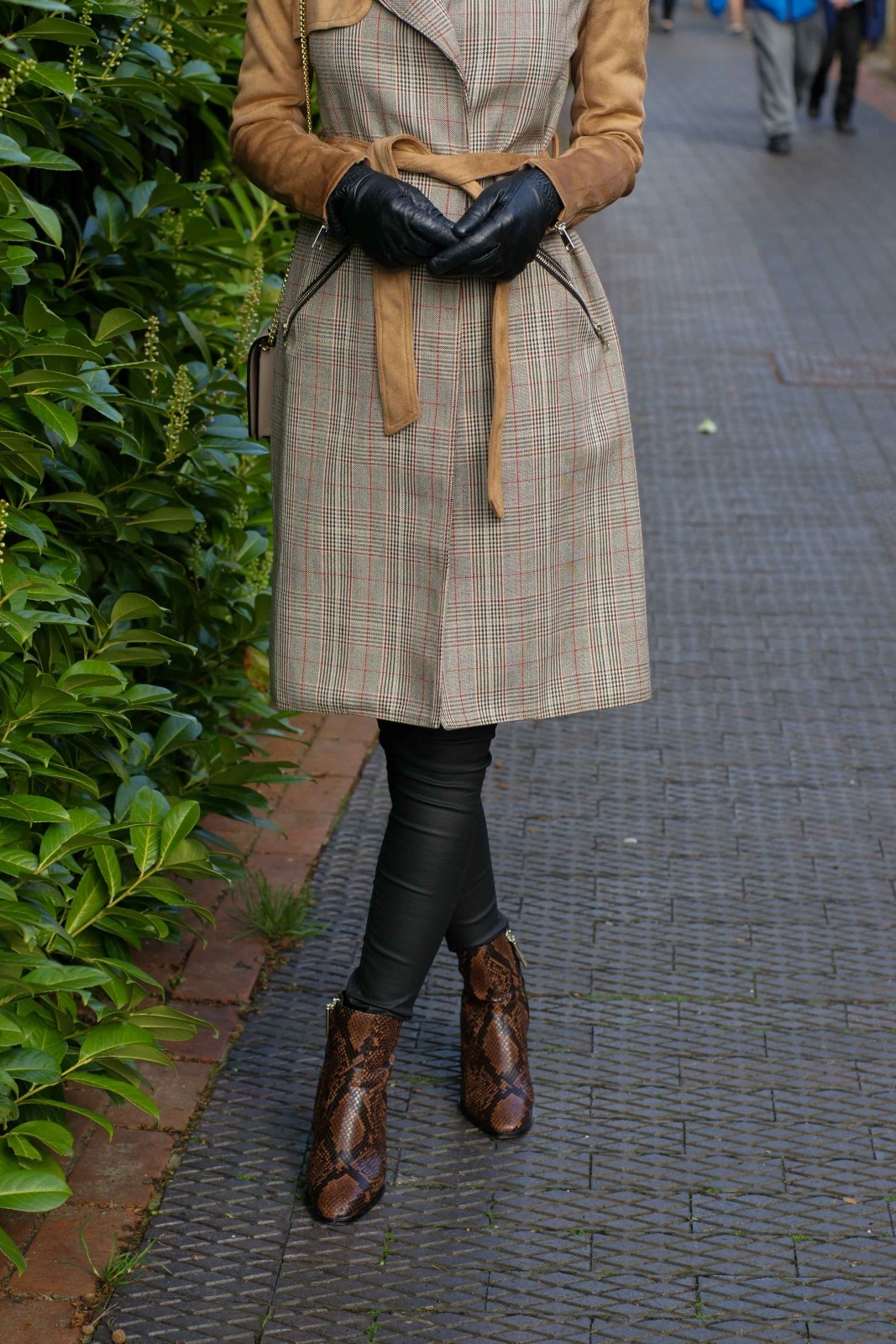 In fact, this trench coat reminds me a lot of the Burberry check pattern! The way that the squares are being over-crossed by red lines feels quite familiar. The light brown sleeve design is also similar to the high-end brand. This alone can make your whole outfit stand out. You could style your check trench coat with a pair of black leather jeggings or opt for matching brown skinny fit trousers! Other fabrics and designs could also work with a plaid trench coat, however, the dark leather options really complement its design. Opting for darker trousers or jeans also shifts the focus towards your checked overcoat! If you want to achieve a more casual look, then lighter denim is the one to go for.
SHOP TRENCH COATS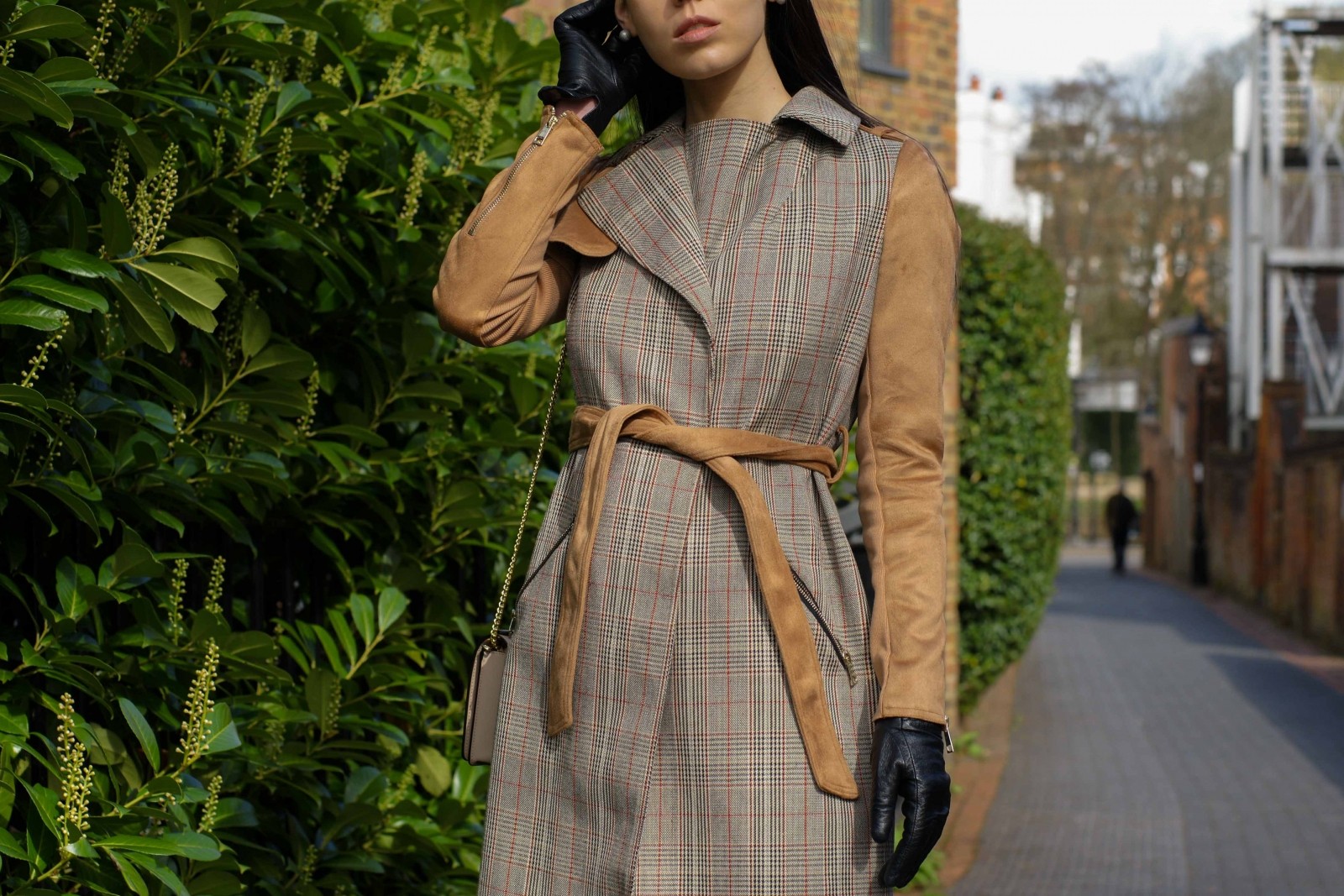 Style It Snake Print Boots
As far as footwear goes, animal print designs can really bring extra excitement into your outfit! Snake print boots, for instance, are very trendy at the moment. Whenever I scroll through Instagram, at least one in every ten posts features snake print boots. Actually, they have become something of a must-have item.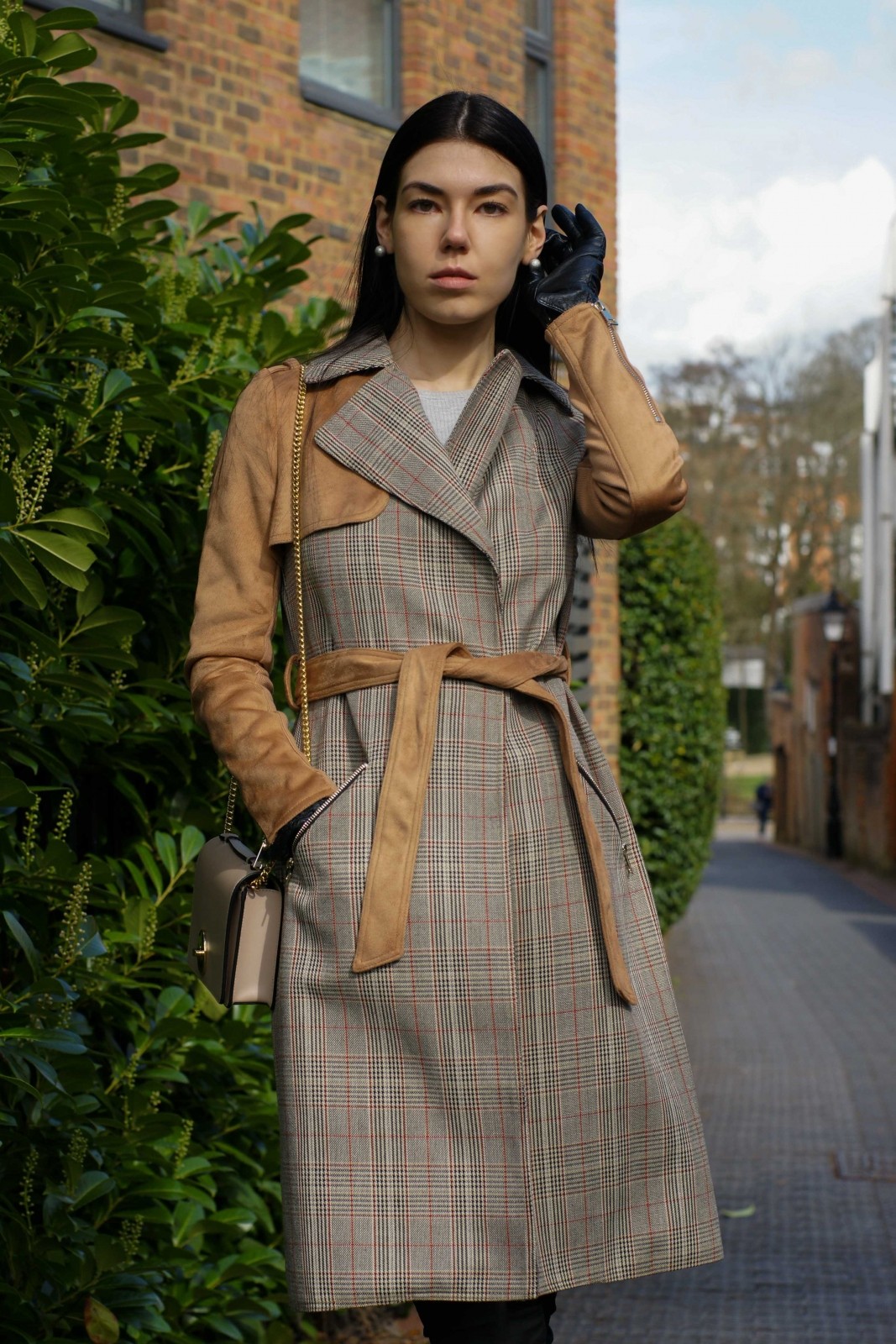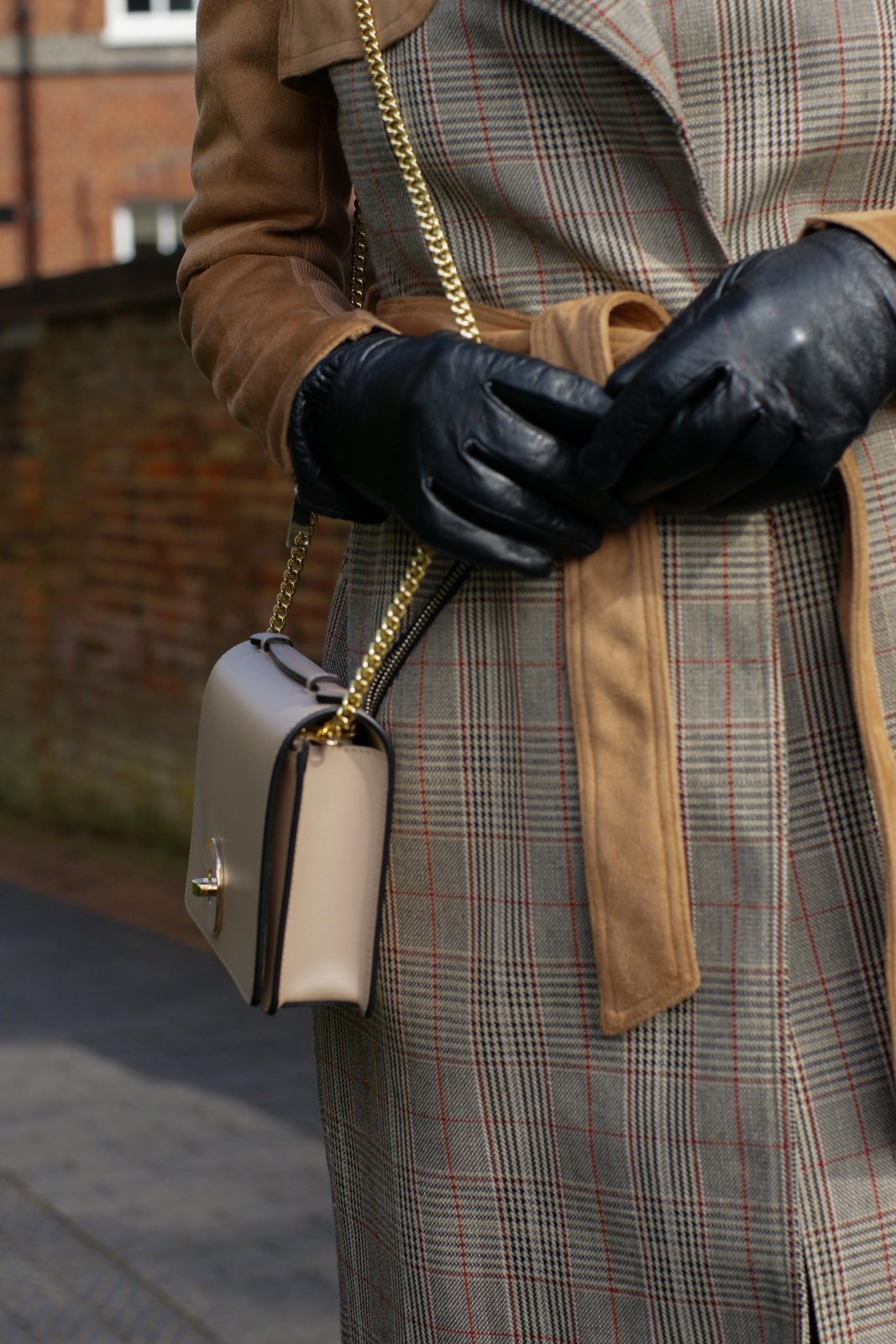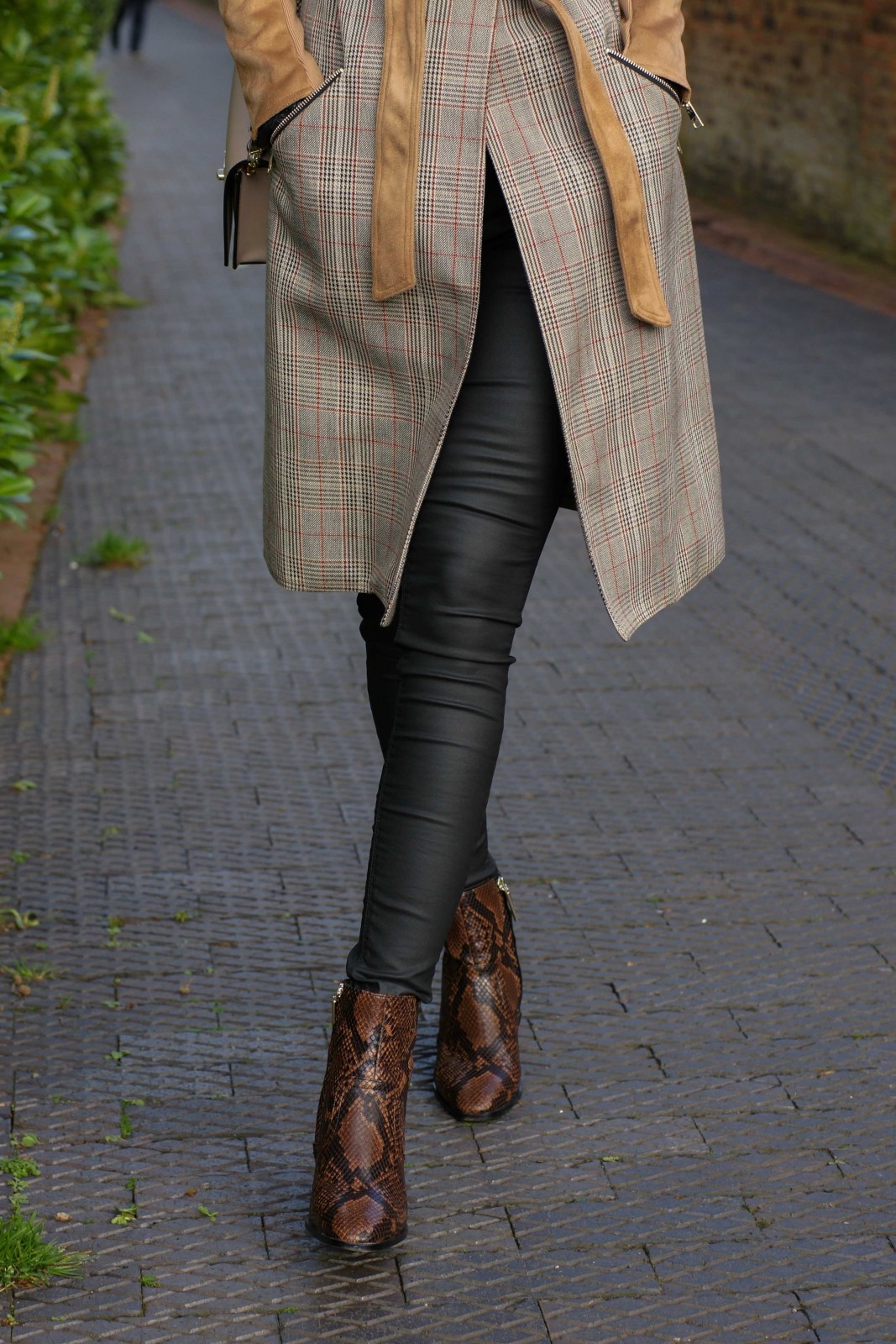 Although I thought these boots would be clashing with the check pattern of the trench coat, they did the exact opposite! The snake design complemented the squared pattern and the light brown sleeves. Similarly, leopard print boots would be another great match for a check overcoat. Whatever animal print boots you opt for, make sure they have at least one colour matching the trench. If you are not quite sure, or overall not a fan of animal prints, you can always go for the black or beige colour options. To select the perfect footwear, you should also think about the length of the trench. If your check coat is on the short side, just below the waist, then knee-length boots would be perfect. Otherwise, opt for ankle boots to show more of your outfit.
SHOP SNAKE PRINT BOOTS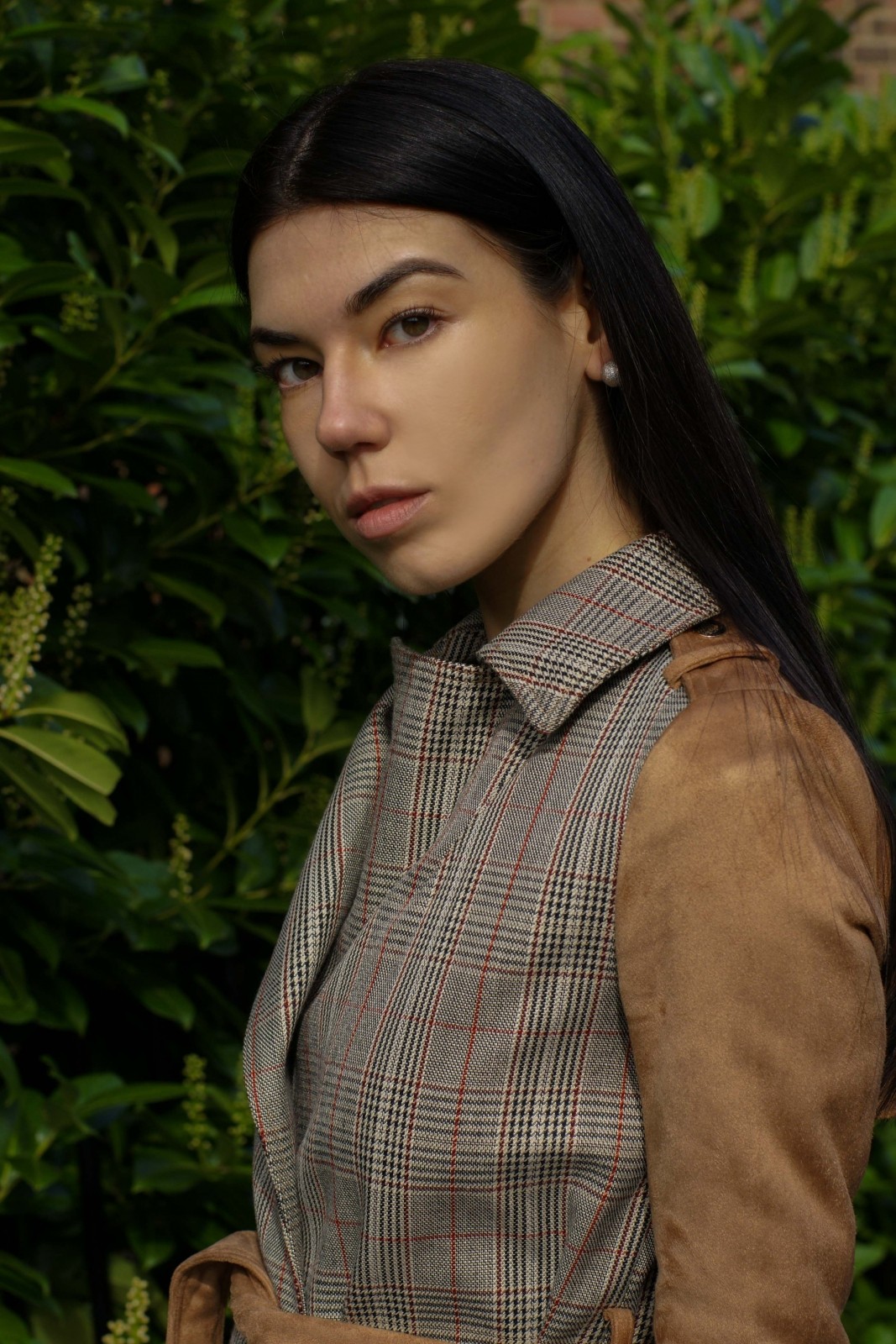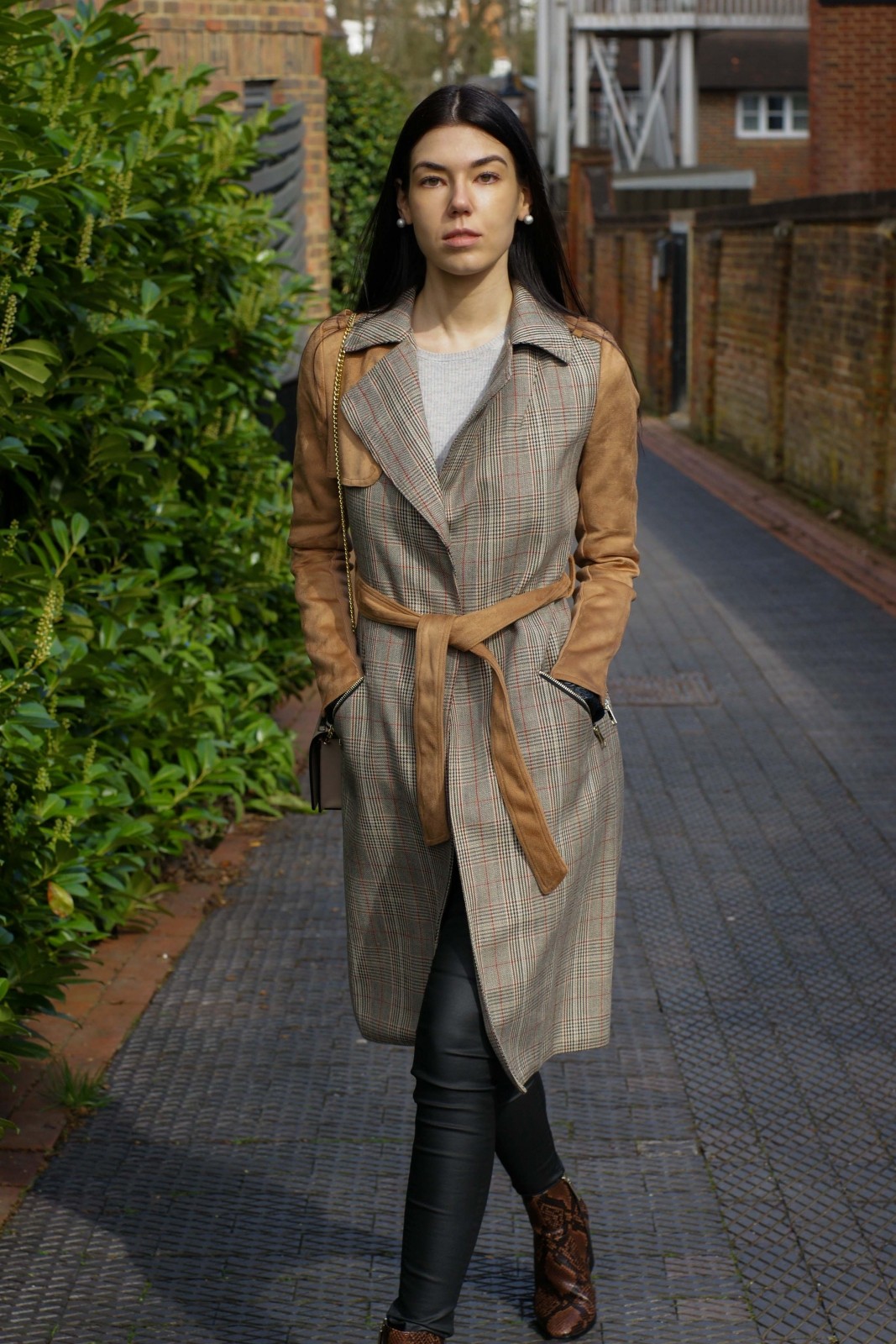 YOU MIGHT ALSO ENJOY:
2 Reasons To Get A Trench Coat For Spring
A Faux Fur Longline Coat For Your Winter Wardrobe
Daily Look | Green Belted High Neck Wool Coat
The Outfit You Need To Try: Cropped Sweatshirt & Tracksuit Pants