Whether attending the prom dance or any other formal occasion, you obviously want to look your best and choosing an outfit that highlights your assets should be a priority. With so many dress styles, it can seem a daunting task to choose one and with that in mind, we've put together a few tips to help you make an informed decision when choosing a dress for a formal event.
Triangular Shape
Also known as pear-shape, if you have large thighs and hips but a small bust, you should look for a dress that adds volume to the upper half; strapless or a fitted open-neck top is ideal, as is a V-neckline. The goal here is to build volume in your top section, to give you a balanced look and viewing a wide range of designer dresses online is a good place to start.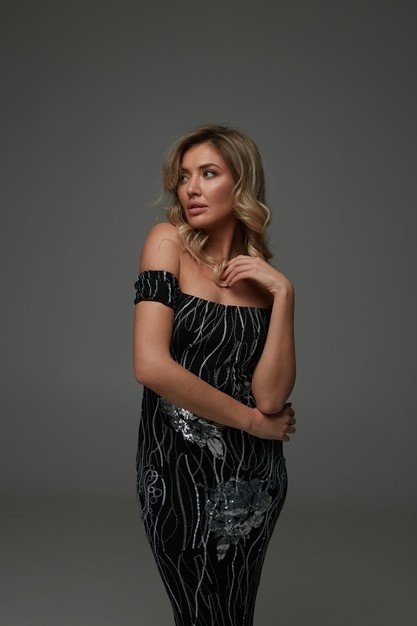 Image Source: Freepik
Slim & Athletic
If you are one of the lucky girls that never have to worry about weight and you have what is called an athletic build, which means your waist will not be prominent and your shoulders are broad. A dress with embellishment or ruffles is ideal, or any other style that balances your upper and lower body. Dresses that flare outbalance a wide shoulder shape and there are some stunning dresses available online, all at affordable prices. Top up your look with a fashionable accessory.
Apple оr Round Shape
If you have a round and cuddly shape, you are carrying weight in your mid-section and dresses that highlight your top section are perfect for round-shaped girls. Belted, drop-waist and swing dresses are also suitable for this shape and there will be a great selection of suitable dresses of all sizes and colours; dresses with full skirts are also suitable.
Hourglass Figure
If you are one of the lucky few to have an hourglass figure, why not go for a mermaid or trumpet style dress? This hugs at the waist and flares nicely from the thighs or knees, accentuating your already curvy figure. Check out the prom dresses for curvy figure from leading stores online and you won't be disappointed and make sure that you order allowing time to have the gown altered by a local seamstress.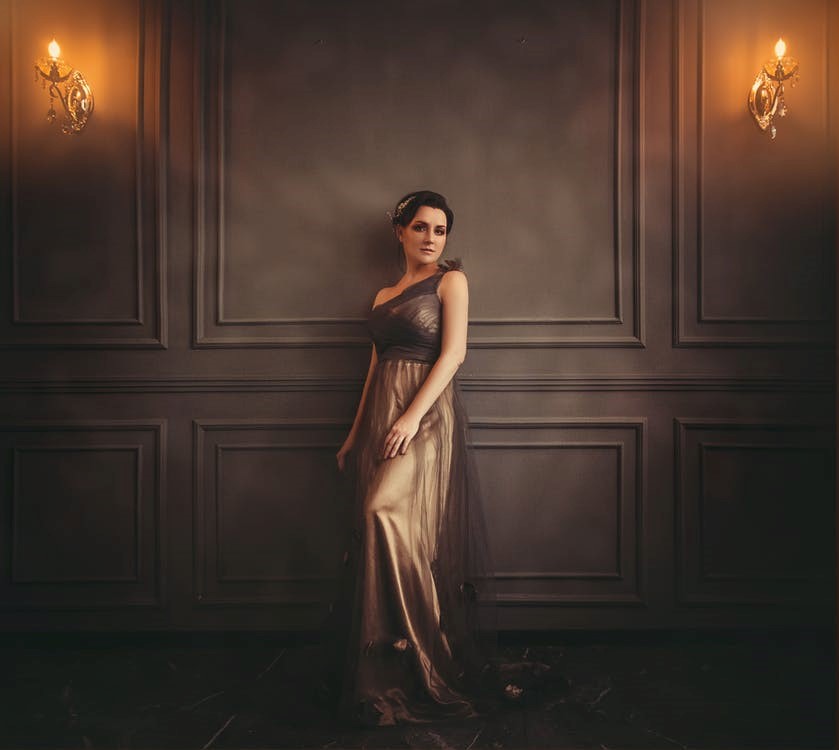 Image Source: Pexels
Petite Size
If you are a small girl (under 5'3"), then a fitted waist is advised, with perhaps a narrow belt to accentuate your waist. If you have the legs for it, why not opt for a short skirt?  A long pencil skirt also works for a petite frame. See what's on offer at an online boutique, where you can buy designer dresses at sensible prices.
The most important thing of all is that you feel good in your outfit and don't be tempted to settle for second best, as this is a very special occasion. Make sure that you allow sufficient time to have the gown altered by a local dressmaker, which is almost always required for a perfect fit.
YOU MIGHT ALSO ENJOY:
8 Best Classy Dresses For Women
3 Pinafore Dress Styles You Need To Try Right Now