Even though the final season of Game of Thrones has begun, winter is actually truly over! Yes, goodbye to the freezing weather that makes my hands lobster red and hello to the milder spring chills. Although I still prefer wearing a longline coat or a fabulous trench coat, it can now get a bit too warm for such outerwear during the day. Gladly, there is an answer for the in-between spring temperatures. The boucle blazer!
Boucle blazers are perfect to be worn during the day, as they won't make you boiling hot, but will keep you cosy. Apart from their obvious warmth benefits, tweed jackets are incredibly stylish! Although this type of blazers is a speciality of Chanel, there exist plenty of high-street alternatives. They might not be a classic Chanel, but they'll still make you look and feel just as glamorous!
To help you succeed with wearing your tweed designer look-alike, I came up with three effortless ways you can adopt today to style your boucle blazer!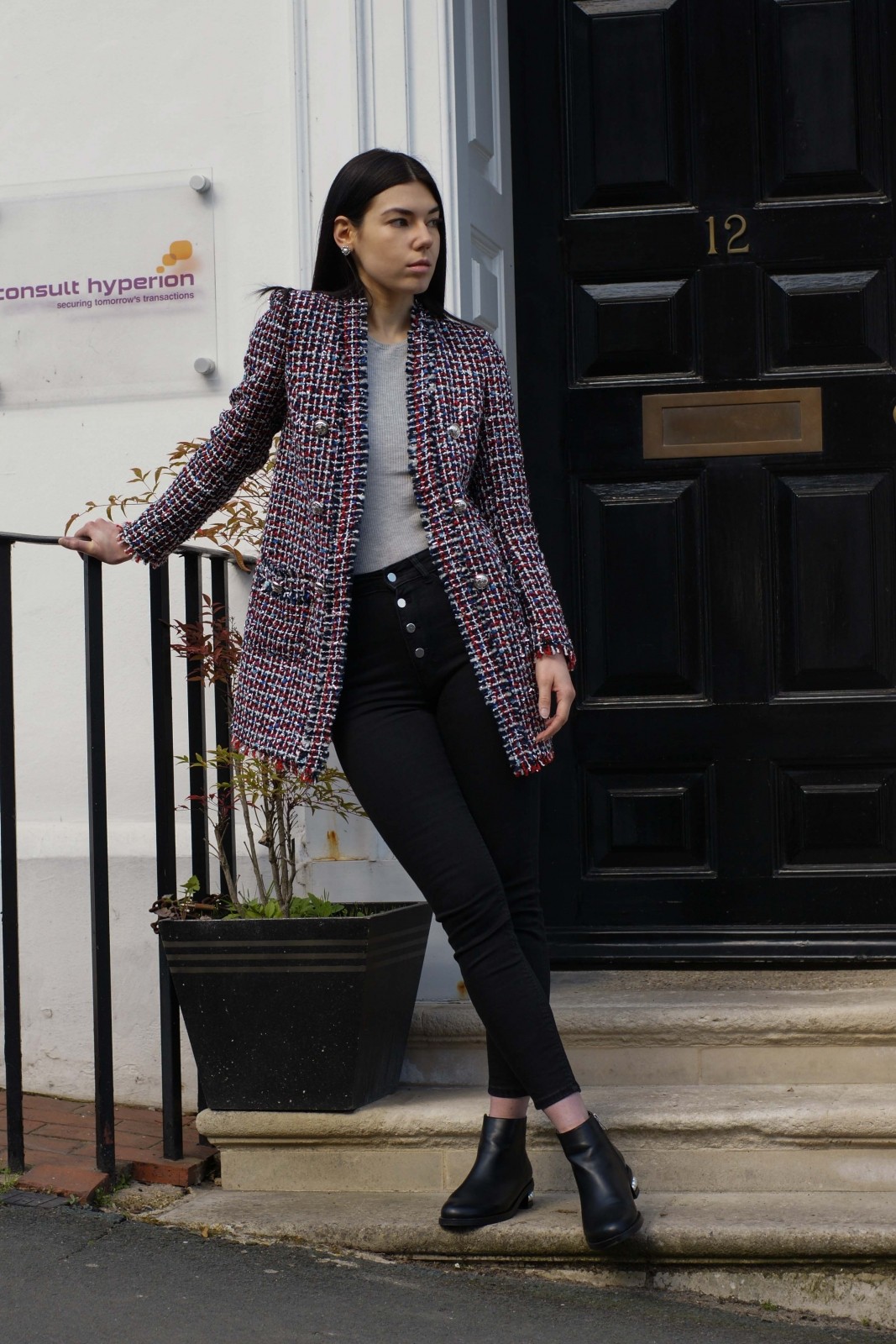 Red Check Boucle Long Line Blazer | High-Waist Black Button Jeans | Pearl Ankle Boots (cheaper version here)
#1 Boucle Blazer + Skinny Jeans
One of the easiest and perhaps comfiest ways to style a boucle blazer is by wearing skinny jeans. Preferably, you can go for a high-waist style, but regular skinnies will still do the job. High-waist jeans will match both short and long tweed jackets, whilst regular fit jeans are more appropriate for a short boucle style. If you do decide to style your blazer with high-waist jeans, wear either a slim-fit blouse or a crop top. As boucle jackets tend to be highly 'decorated', opt for simple one-coloured top options!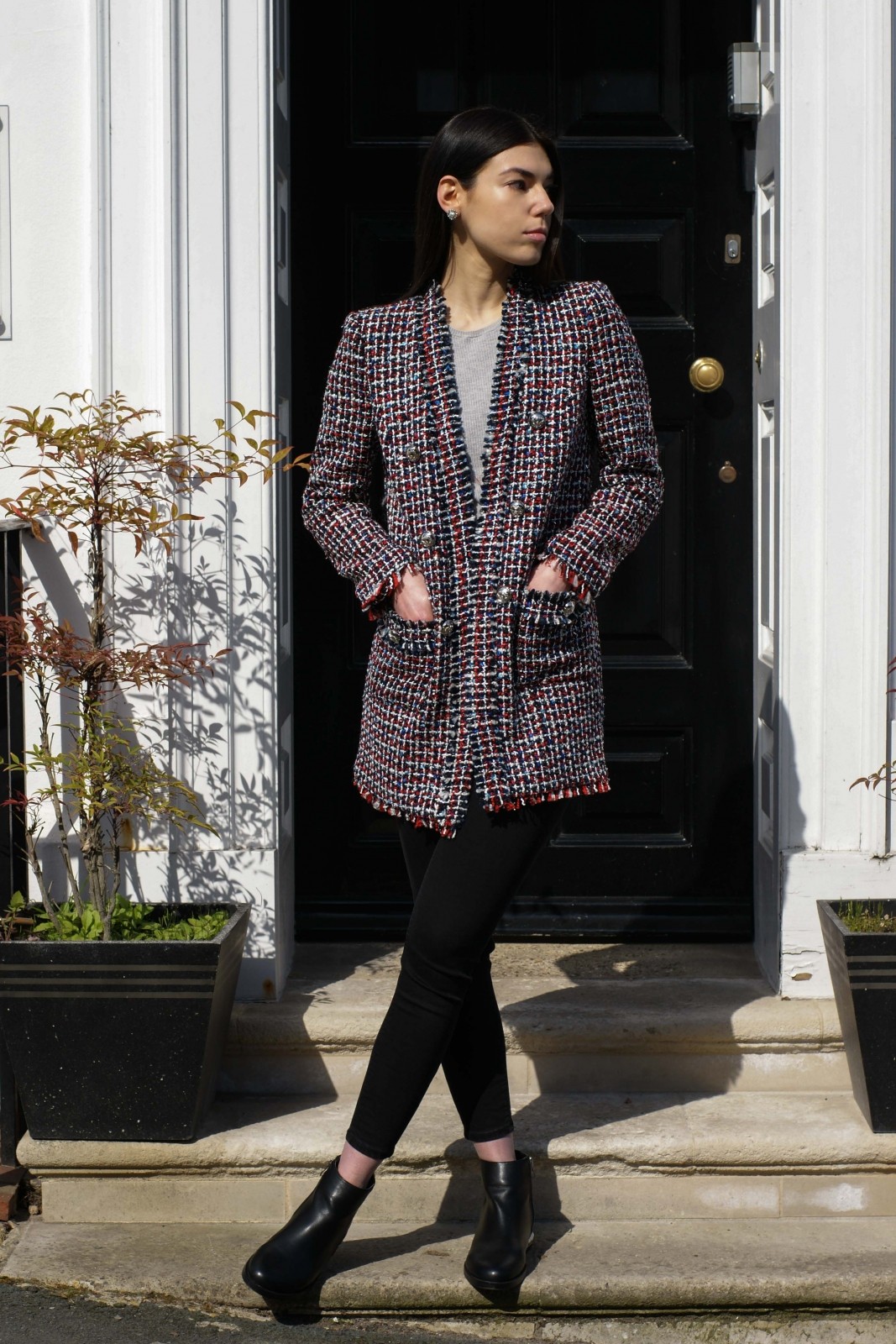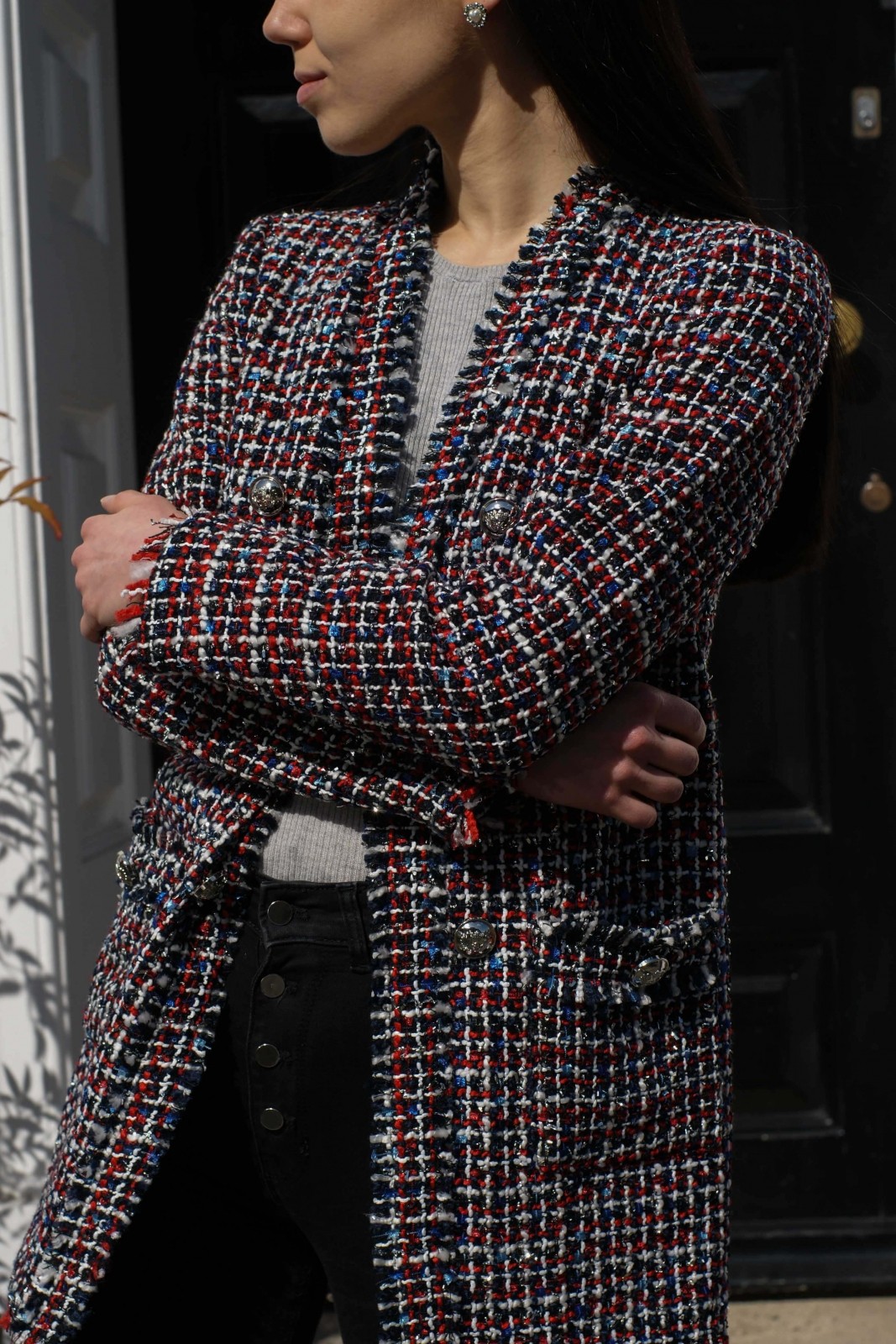 Speaking of colours, be careful when choosing the colour of your jeans. You can layer your boucle blazer over light jeans if you want to achieve a more casual daily look. Simple styles would suffice – don't experiment with ripped or distressed styles, as it may look a bit over the top! Dark skinny jeans, on the other hand, are perfect for a smart chic outfit when you're heading to a meeting. You can finish your outfit with a pair of white leather ankle boots for some contrast.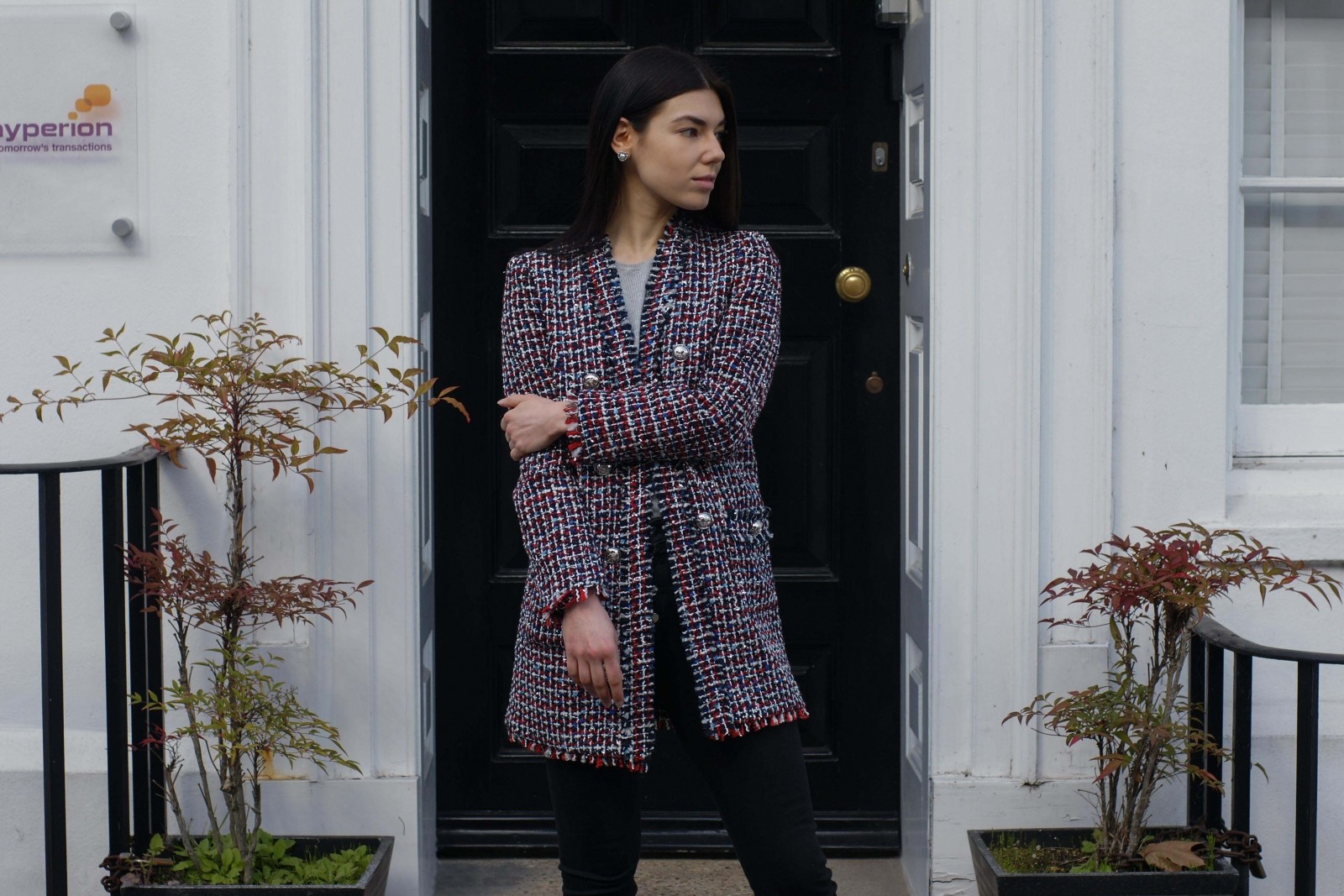 #2 Style Your Blazer With Flared Trousers
Another effortlessly chic way to style a boucle blazer is over trousers! And not just any trousers either. Opt for flared trousers if you really want to stand out. If your tweed jacket is in a single colour, you can experiment with the colour of the trousers. With boucle jackets in cream or lighter colours you can wear something more colourful underneath for a daily look.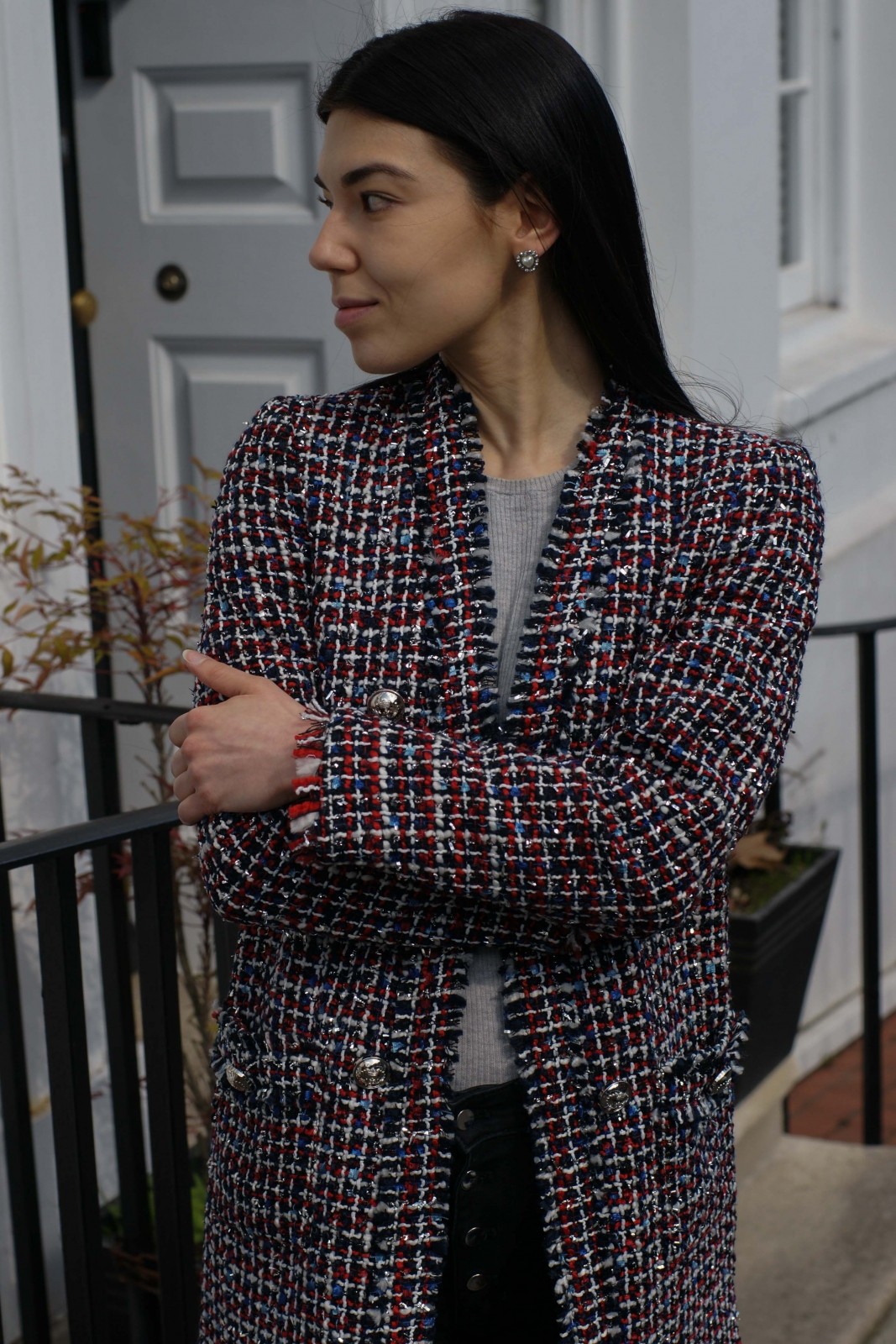 For your office attire, opt for either matching flared trousers or a monochrome look. You can never go wrong with a black and white combination, for instance. If your boucle is more on the colourful side, then choose a simpler flared style. Opt for cream or black trousers with a matching top or blouse. Wrap-up your look with a pair of stiletto heels!
SHOP BOUCLE BLAZERS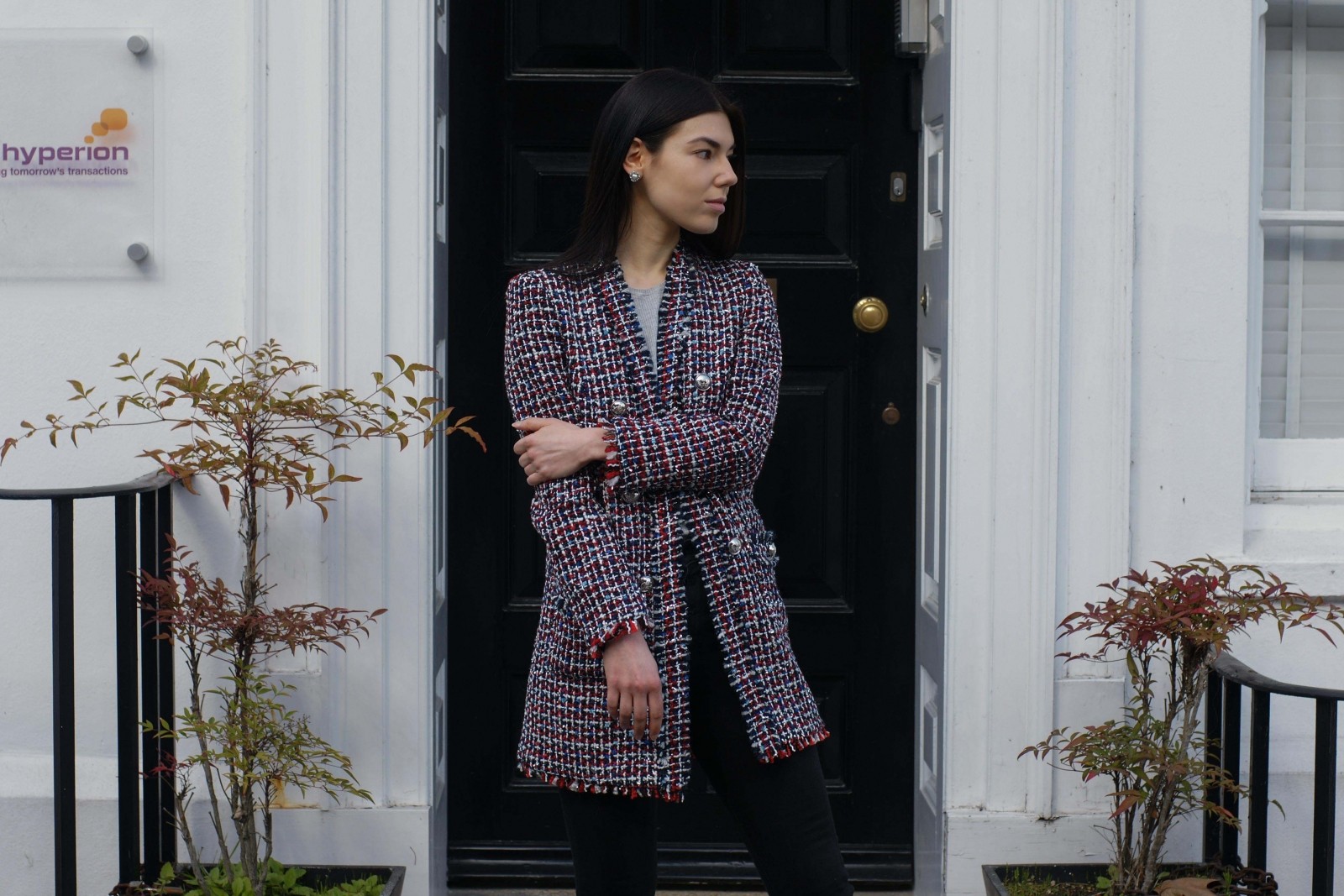 #3 Complement Your Boucle With A Skirt
One final suggestion for styling a boucle blazer is by opting for a skirt. Ideally, you would buy your outfit as a set. Balmain, for example, offer matching tweed skirts alongside their blazers. This is your safest option if you really insist on styling your boucle with a skirt.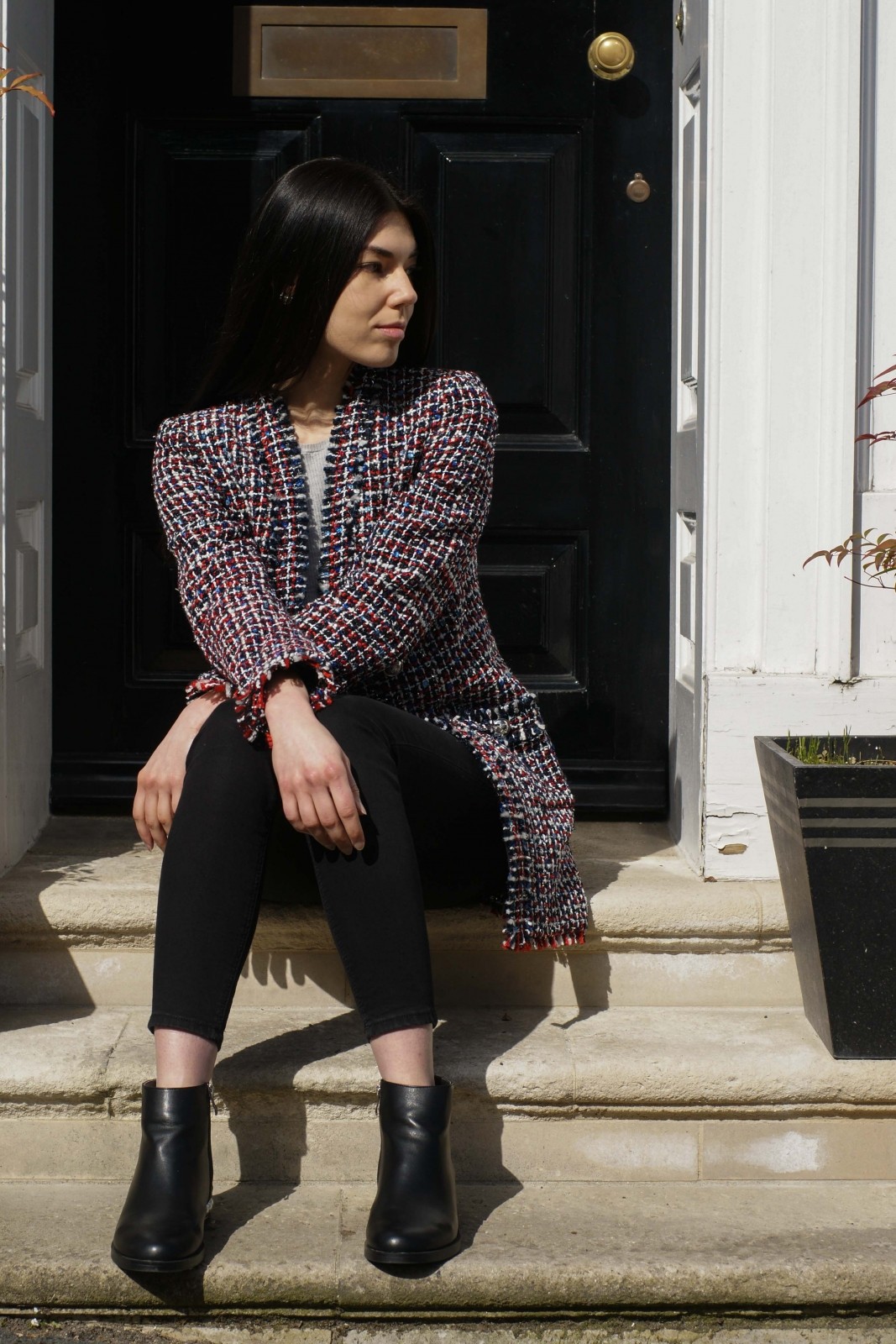 Otherwise, you can experiment with different designs and colours. If you want to choose a different brand tweed skirt, be really careful as there is a big difference from tweed to tweed. Instead of achieving a chic look, you might end up looking a bit 'extra' and not in a good way!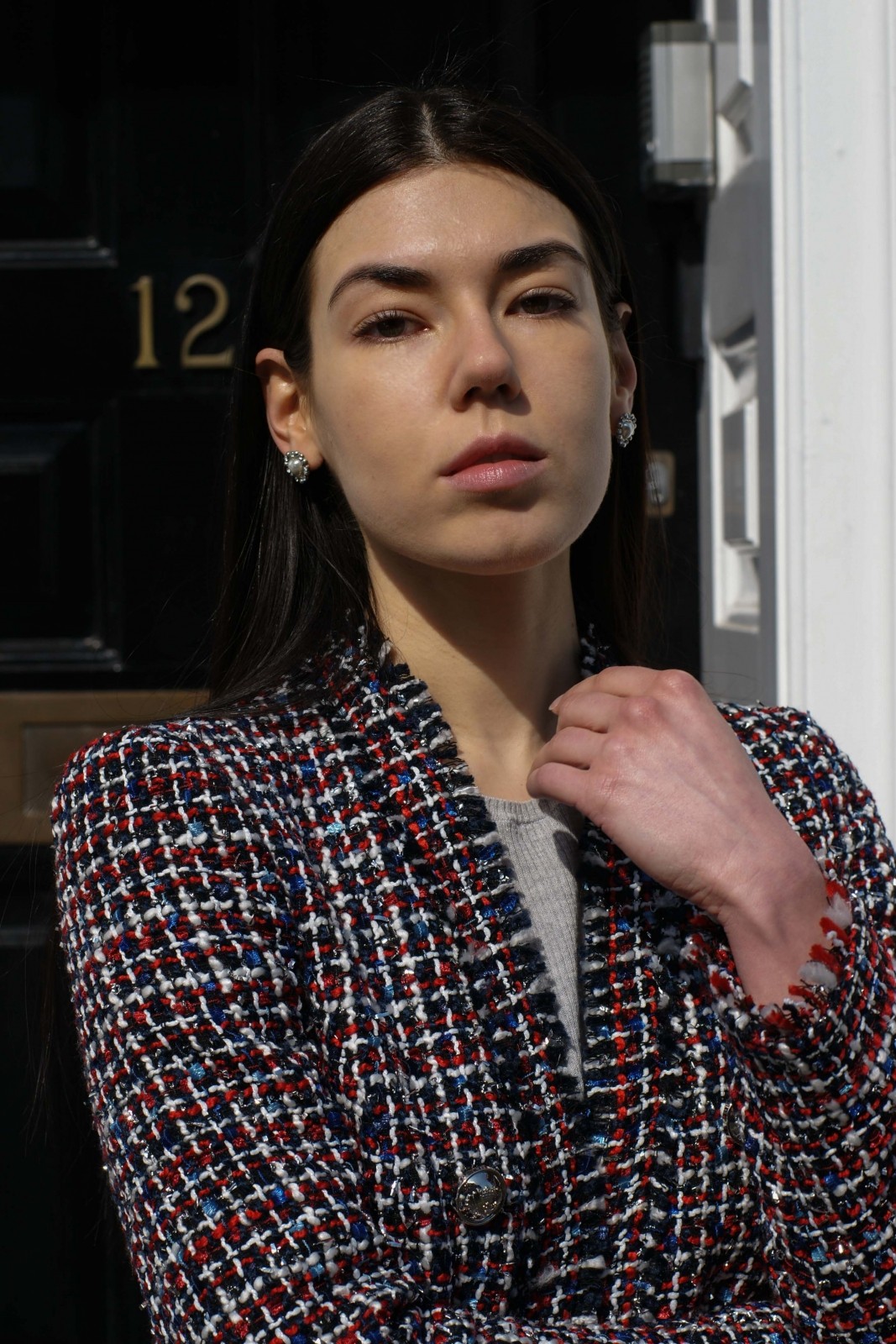 The length of the skirt also plays a huge role when styling a boucle blazer. I would always suggest going for a just-above-the-knees skirt as it will go with both short and long jackets. If you want something longer to keep you warm, then go for a faux leather pleated skirt. High-heeled boots will be the perfect finish to the outfit!
There you go – 3 effortless ways to style a boucle blazer!
Which one is your favourite?
YOU MIGHT ASLO ENJOY:
3 Pinafore Dress Styles You Need To Try Right Now
2 Easy Tips To Style An Oversized Suit Blazer
Two Undeniably Chic Ways To Wear A Satin Blazer