When I heard about the Dermablend range from Vichy, I was extremely excited to try it out! There were so many wonderful reviews that I just had to get some of the products. Today I'm going to review the Vichy Dermablend Setting Powder and Vichy Dermablend Corrector!
I actually bought 3 of Vichy's Dermablend range but I had to throw one away. Unfortunately, it was the Corrective Fluid Foundation that I had to put in the bin. Although it has so many great reviews, I just hated it!
First of all, it was the wrong shade, for which I can't blame Vichy. It was completely my fault for not getting the right one for my skin tone. However, that wasn't the problem!
The consistency is horrible!
I'm really sorry to say this but it is the truth. Upon applying, it was drying out in little crumbles. It had happened to me with previous foundations but they were not suitable for dry skin. The Vichy foundation is supposed to give you 24-hour hydration!
Anyway, long story short, I threw it away as I just couldn't use it for anything. Nevertheless, I did keep and try the rest of the products I bought from the Dermablend range!
Ahead, my experience with Vichy's Dermablend setting powder and corrector!
Check out more of my makeup reviews here!
Vichy Dermablend: Setting Powder
I bought the Vichy Dermablend Setting Powder last winter. Usually, I wear foundation during the cold months and I was in desperate need to use a setting powder. Not only for the foundation but for the concealer as well.
What does it claim to do? The Vichy Dermablend Setting Powder ensures a smudge and water-resistant finish. Moreover, it has a micro-fine texture that is translucent upon application. This, in turn, doesn't affect the chosen shade of corrective foundation. Also, it provides a matte and natural-looking finish. Finally, it is hypoallergenic and suitable for sensitive skin.
How to use? Make sure to apply your foundation with a sponge or brush to achieve an even application. Then, apply the powder generously using the powder puff that comes with it. Finally, remove the surplus powder with a large soft brush.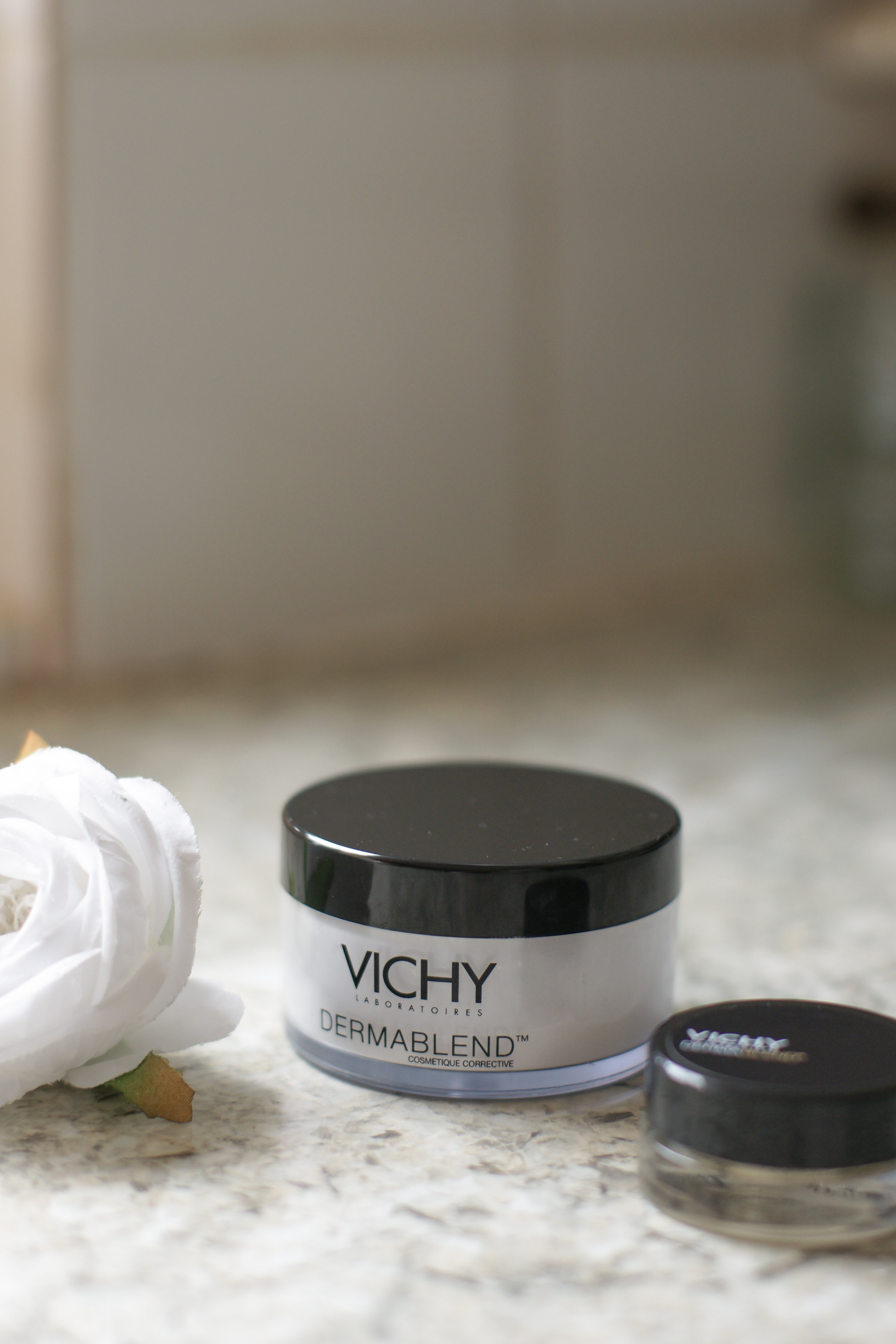 The verdict: It is extremely easy to use! As a newbie to this whole 'setting powder' and 'baking' game, you don't need to have Nikkie de Jager's makeup skills. After my foundation application, I put a generous amount with the puff to 'bake' the concealer under my eyes. You have to be careful though. If you don't want to use the powder onto you whole face, carefully apply it under the eyes. Removing the excess with a large brush is also quite easy. Not only that the Vichy Dermablend powder provides a matte and natural finish, but it also stays all day long! You don't need to re-apply, just go out and enjoy your day! Or night!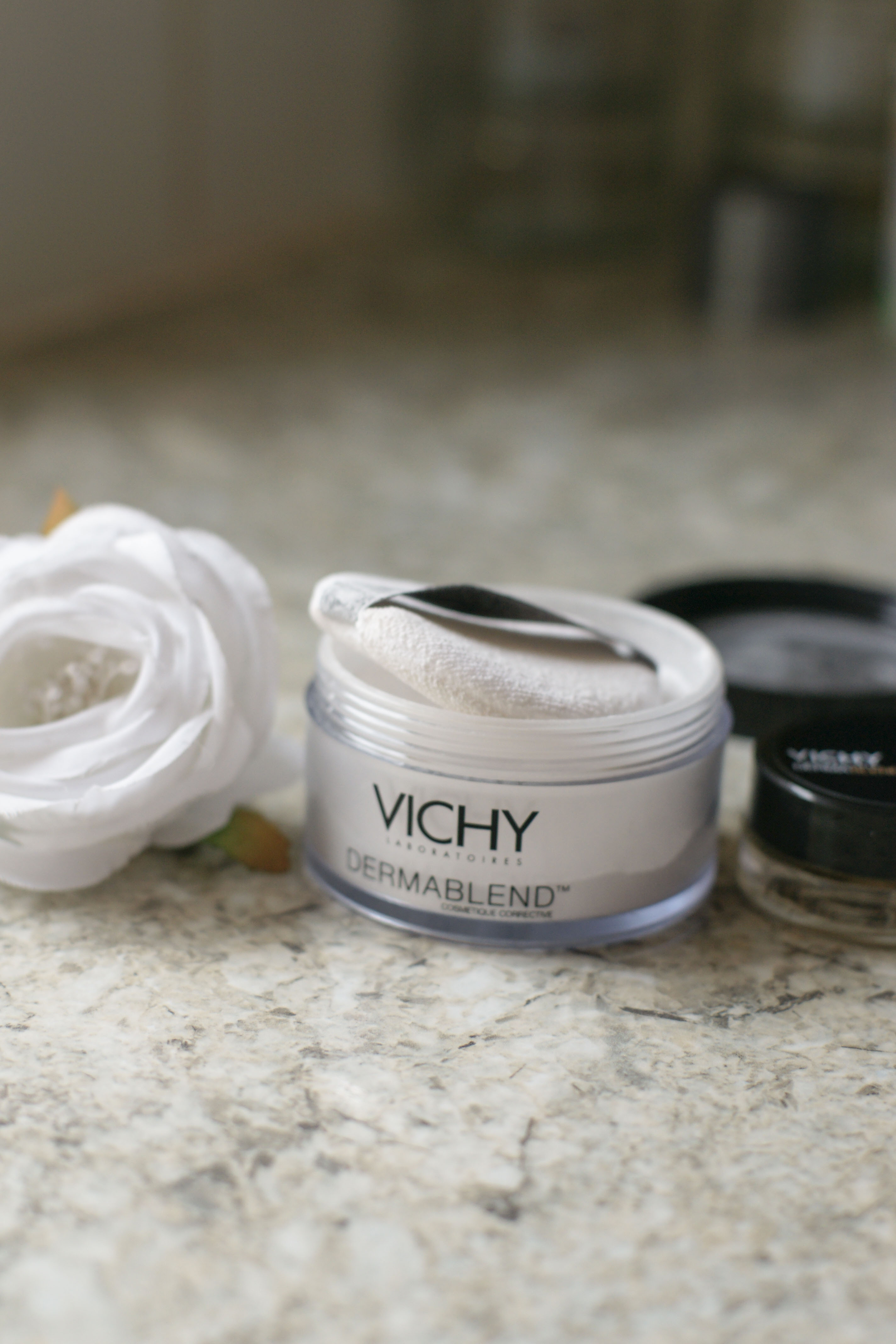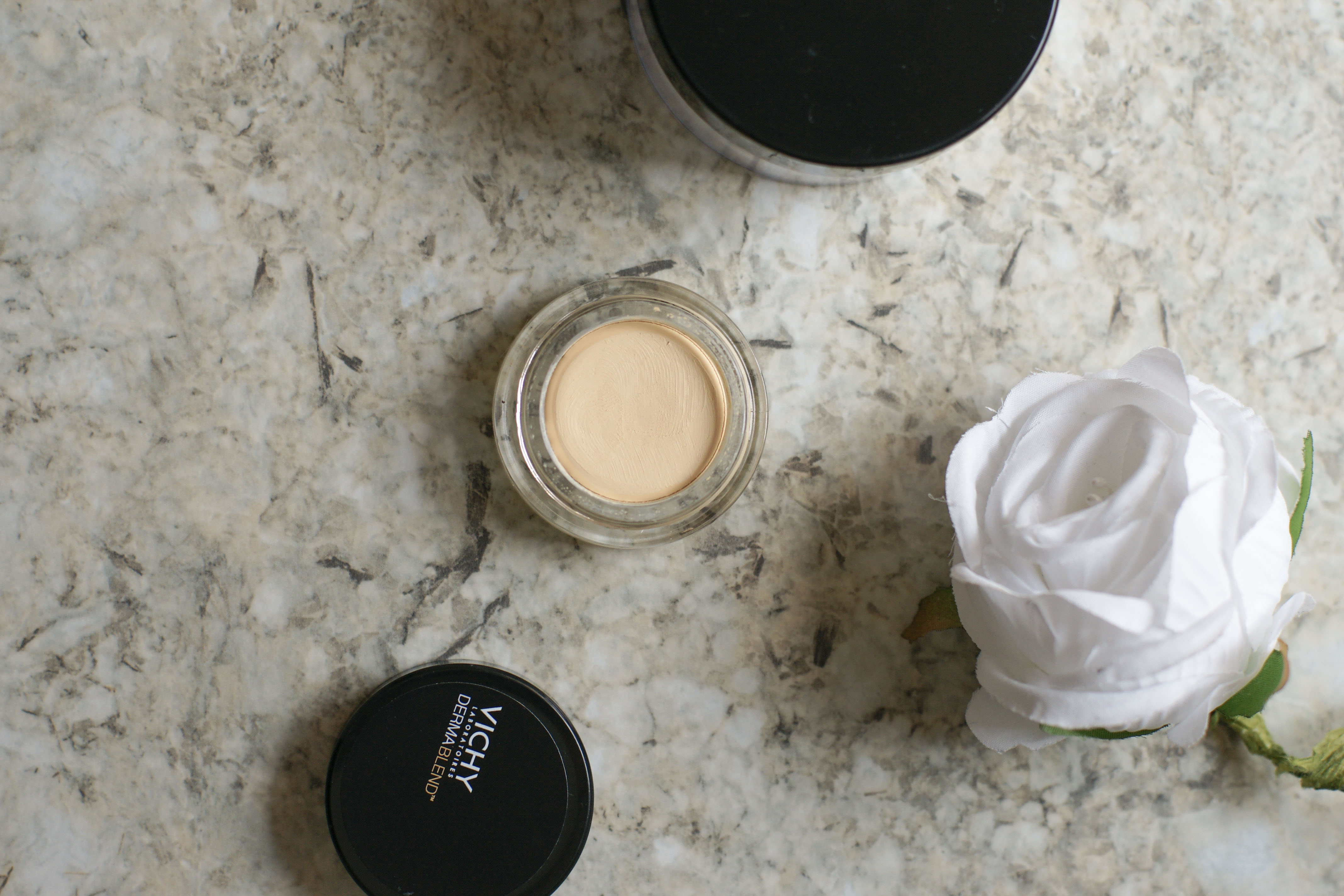 Vichy Dermablend: Corrector
Sadly, I have mixed feelings with regards to the Vichy Dermablend Corrector. But before I give my two cents, let me tell you a bit more about the correctors. There are four shades – yellow, apricot, purple and green. I got the yellow shade because it is specifically designed to neutralize dark circles and blue veins.
What does it claim to do? The Vichy Dermablend yellow corrector is designed to camouflage blue veins and under-eye circles. Moreover, it is easy to blend with a hydrating formula. Although it creates a high coverage without needing too much foundation, it delivers a natural makeup result. It also has up to 24-hour hold with sweat, water-resistant and hypoallergenic features.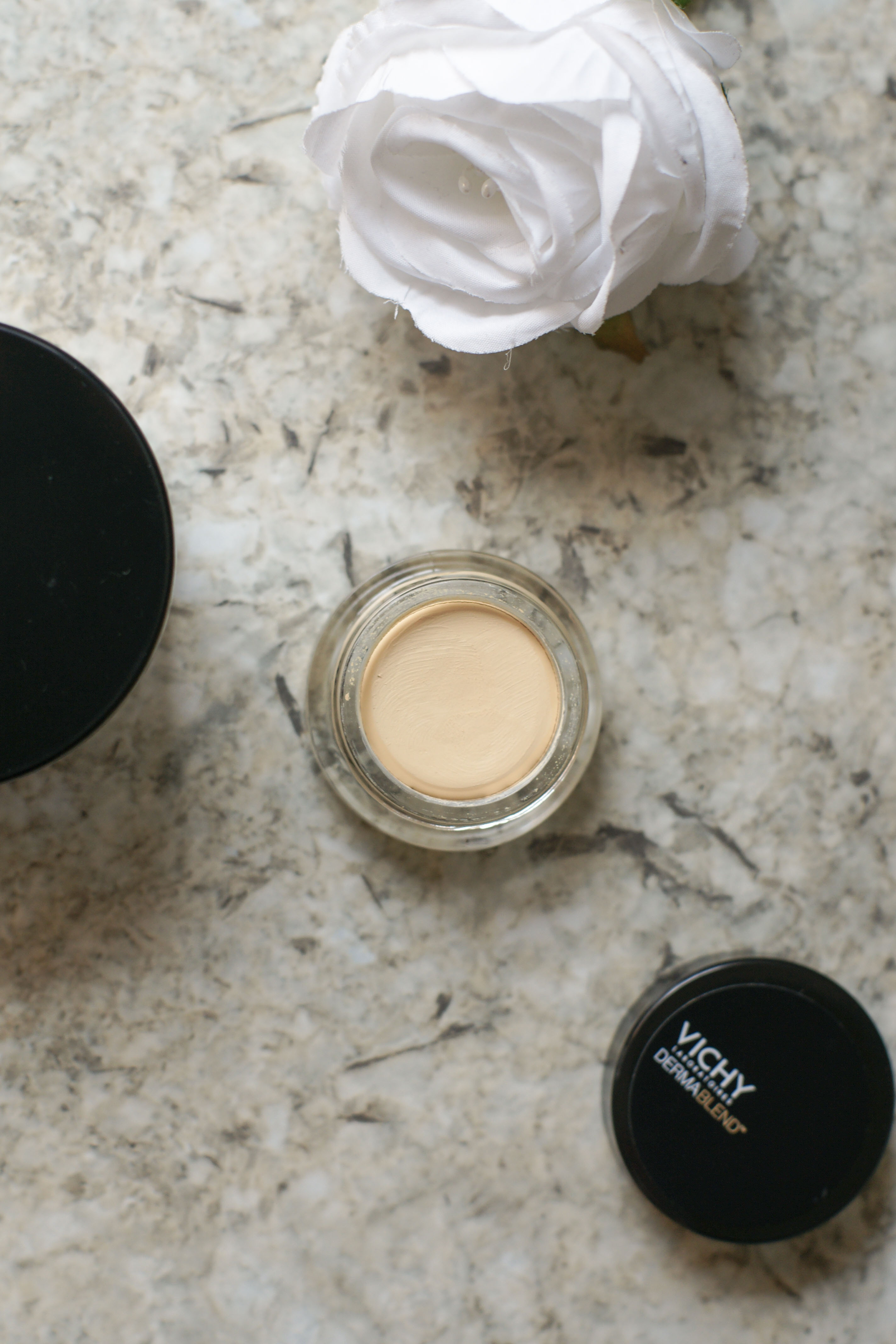 How to use? Use the corrector before applying foundation or powder to cleansed and moisturized skin. Then, dab a small amount of corrector with your fingertips on to the desired area. Gently blend with your fingertips or sponge and reapply if you need extra coverage. Finally, finish by applying a thin layer of your favourite foundation.
The verdict: Sadly, the consistency is not great. It doesn't matter if you apply a small amount, it just doesn't blend well. Moreover, after application, it looks like you've applied actual yellow paint under your eyes. If your skin has yellow undertones, then this might work for you. Otherwise, I wouldn't recommend it for concealing dark circles. However, it is quite good with concealing blue veins. If you don't have a tan and want to cover a blue vein or two, then this is quite good. Just be careful where you apply it, as it is quite easy to remove it!
Overall, from these two products, I would strongly recommend the Vichy Dermablend powder.
Have you tried any of these?
YOU MIGHT ALSO ENJOY:
Rimmel Insta Flawless, L'Oreal Glam Nude CC Cream, W7 Prime Magic & NYX Dewy Finish Spray Reviews
Are These Makeup Revolution Products Worth Buying?
Drugstore Concealers For Dark Circles I've Tried In 2018
MAC Matte Lipstick Swatches – Top 5