Long gone are the days when you had to match your blazer with your trousers. Nowadays, you can spot suit jackets being layered over jeans, dresses, biker shorts, etc. Also, let's not forget the numerous design and colour options you are given the freedom to choose from! The more extravagant and out-of-place your blazer combo is, the better. No wonder that more than 50% of the street style pictures from fashion weeks feature some sort of a suit jacket! From photographers to blog readers, everyone seems to enjoy the bizarre smart casual look.
Thus, I decided to jump on the bandwagon and get an oversized pinstriped suit blazer! Obviously, I didn't want to just include this essential item in my wardrobe without giving you some fashion tips. Read ahead to find out how two simple style suggestion can make you a street style goddess!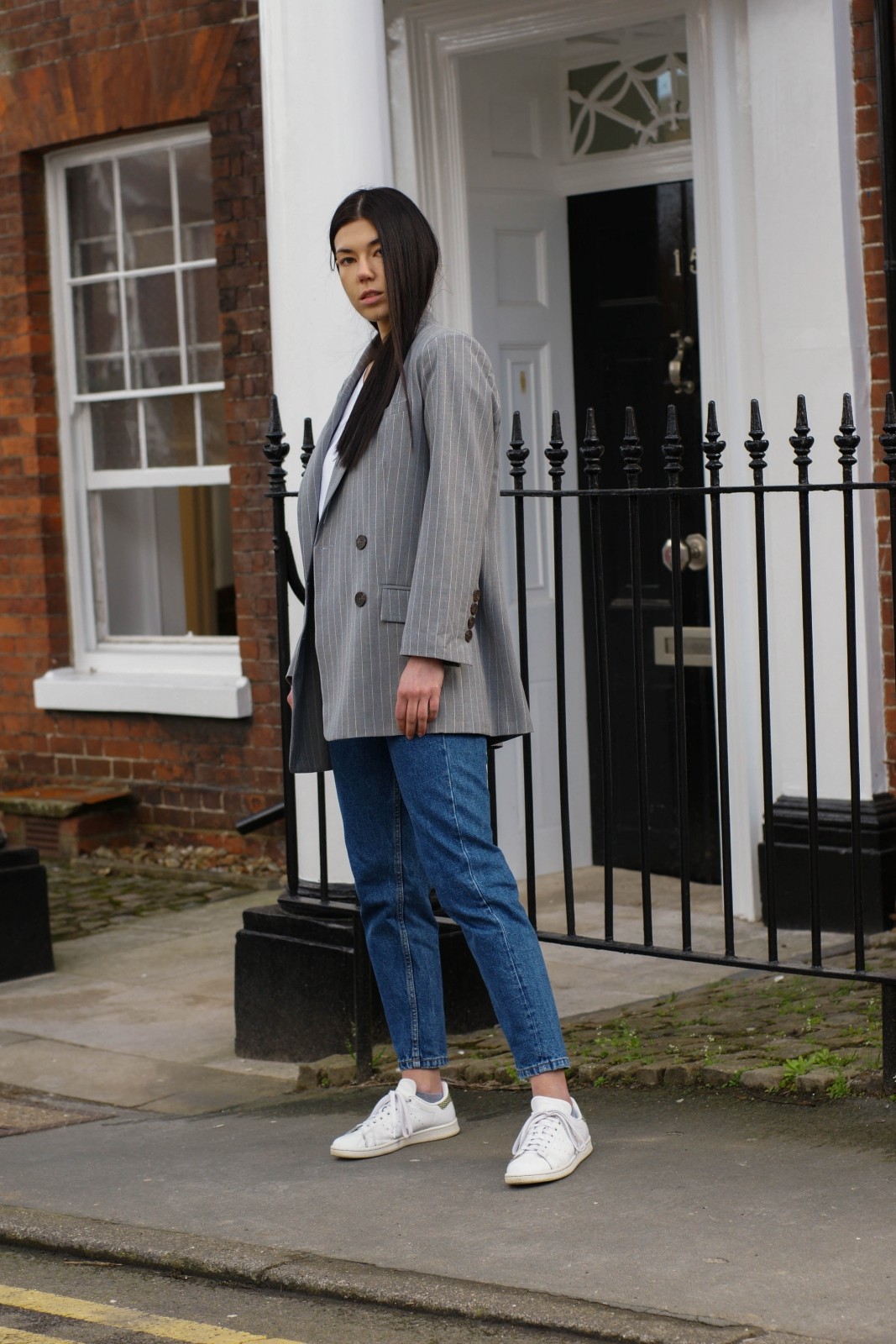 Wear A Suit Blazer With Anything But Trousers
As I briefly mentioned, if you really want to stand out, you should mix your suit blazer with anything but trousers! Unless you're heading for your corporate 9 to 5, there really is no reason to put on a matching pair of pants. If you really must put trousers with your suit blazer, make them count! For example, a check pattern pair can really make a difference. Moreover, try adding some colour into your blazer look, by opting for a popping mint colour wide-leg trousers! Although there are some absolutely outstanding all-suit combinations, I myself wanted to go for a smart casual look. So, I opted for dark blue straight mom jeans, white tee and matching trainers. Needless to say, this is an easily achievable smart casual look, suitable for any day!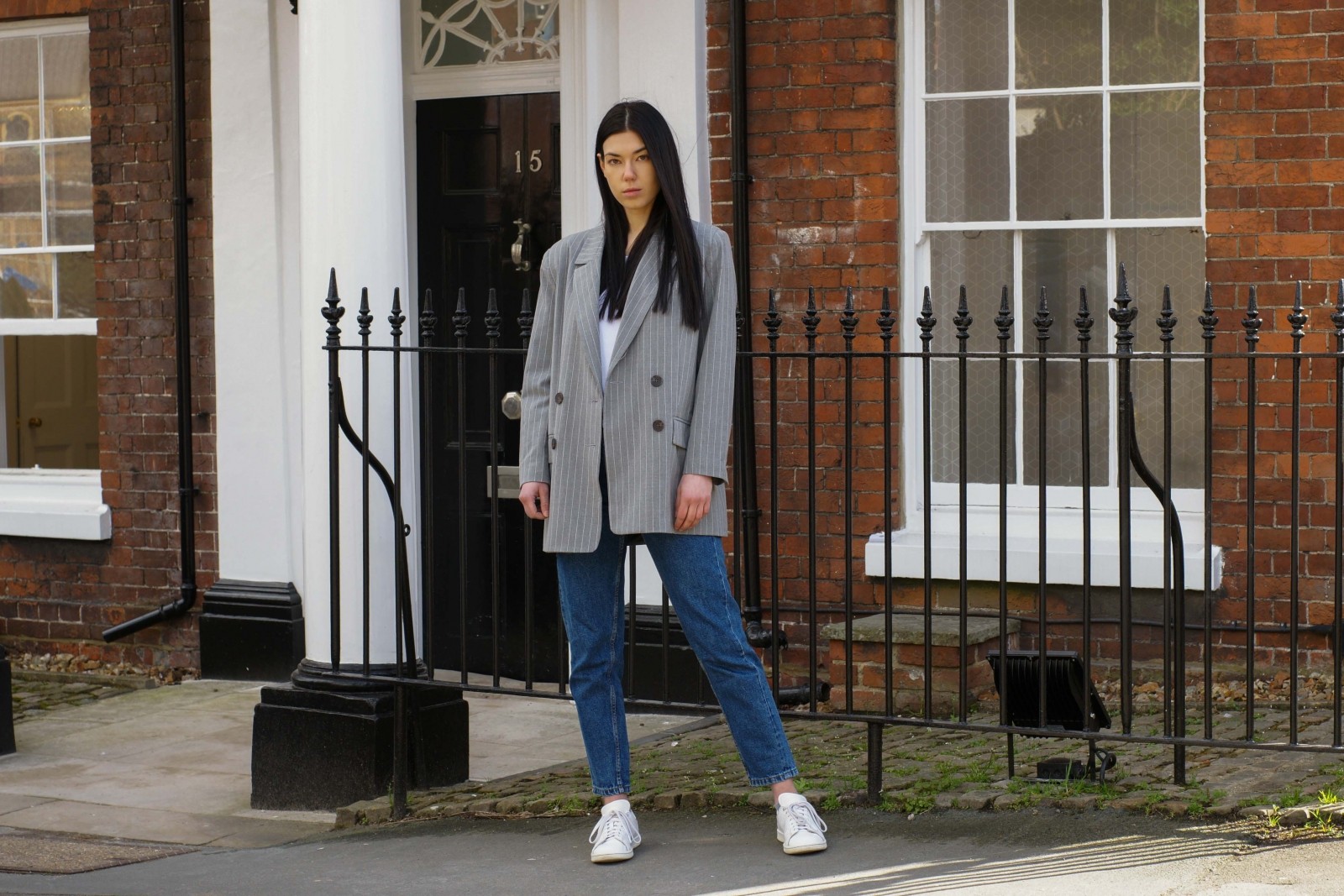 Depending on the particular style of the blazer, you can experiment with different jeans and colour combinations. Straight fit, wide leg, and even some distressed jean styles could prove a good addition to an oversized suit blazer! When the weather permits, why not try putting together a blazer and biker shorts outfit? Personally, I really want to try this trend but, let's face it, my thighs have seen better days… On the other hand, I still haven't fully let go of the idea of trying a pair, so keep an eye or two on the blog, OK?
SHOP SUIT BLAZERS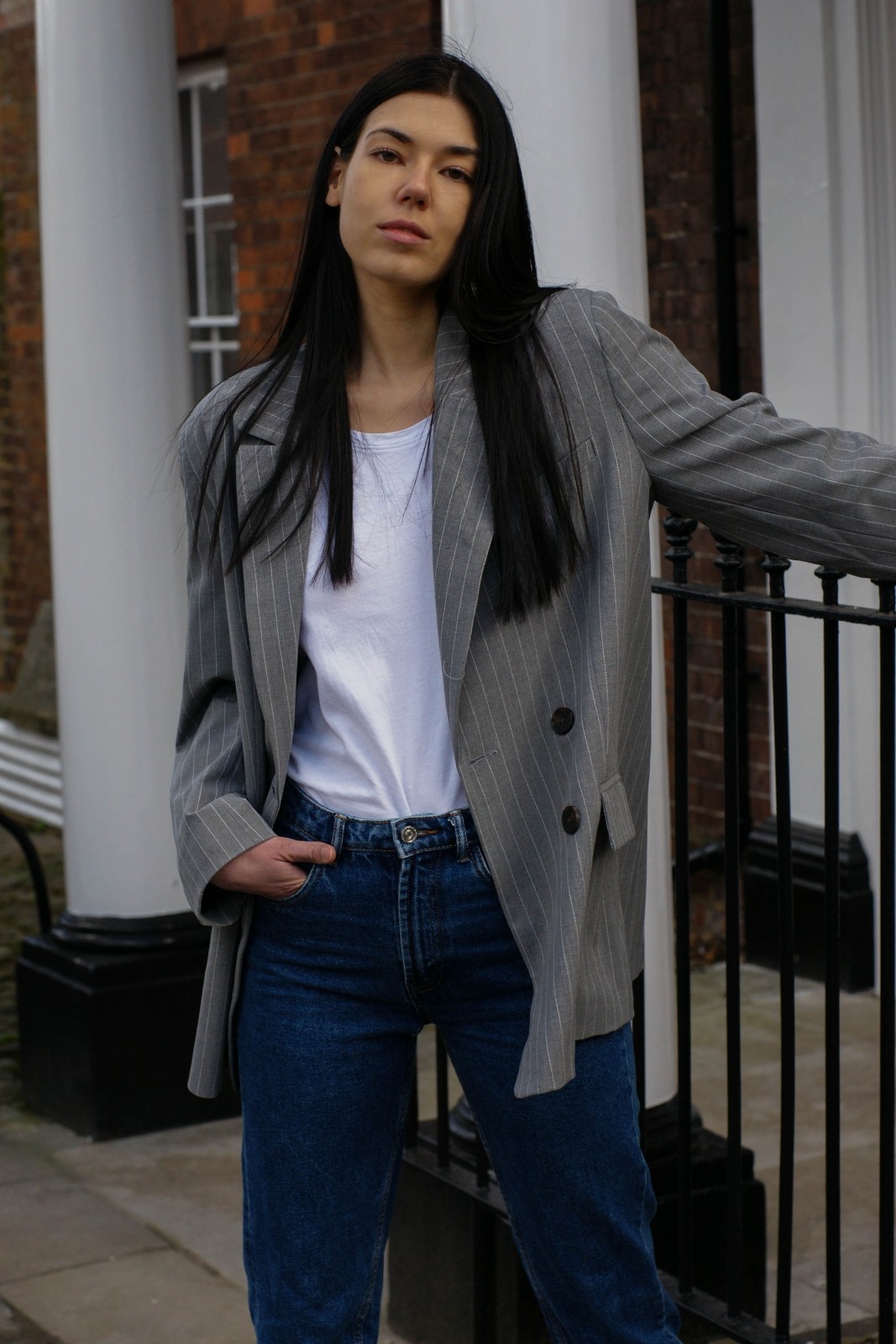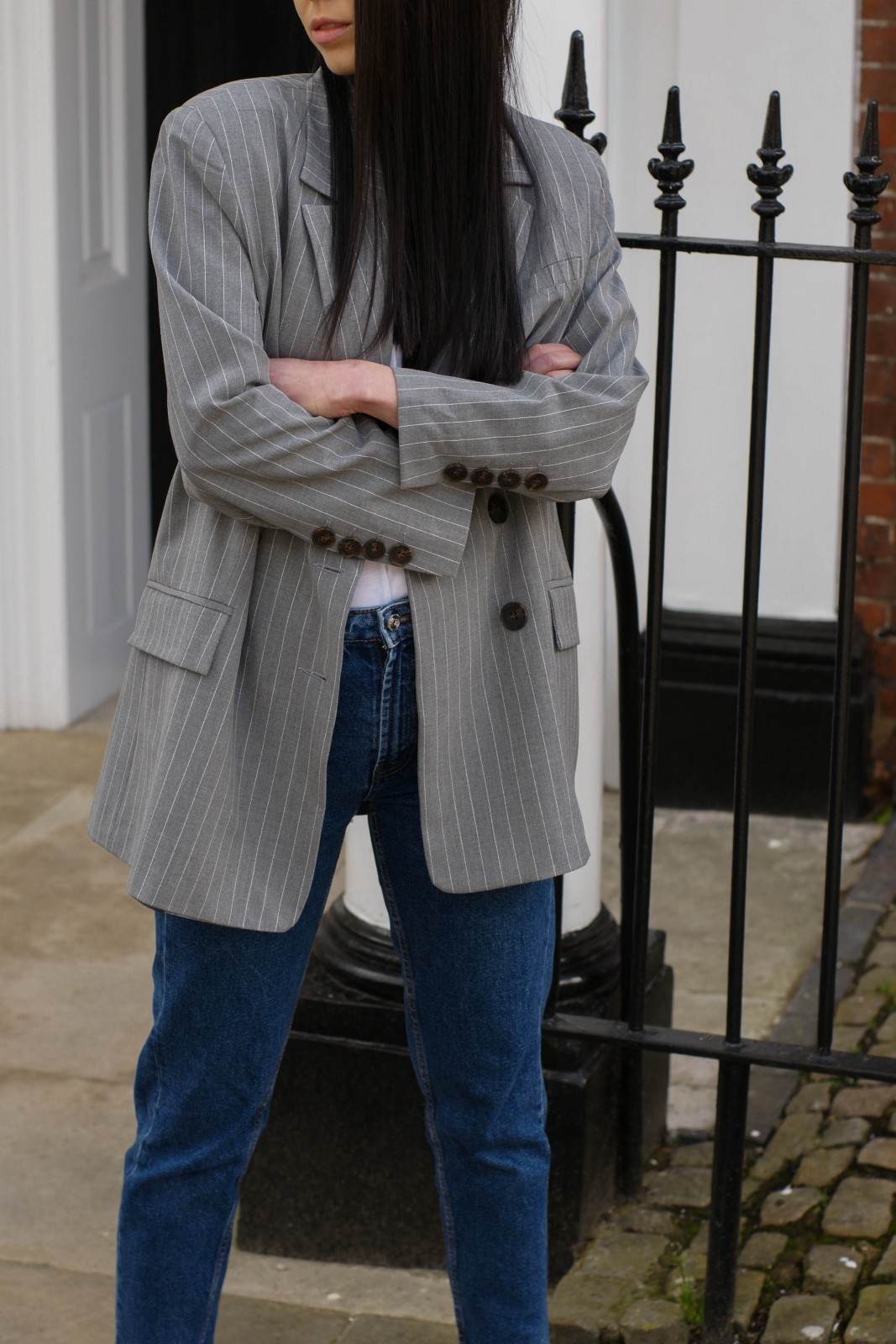 Throw A Pair Of Trainers Into The Mix
You've probably seen this one coming… The second easiest style tip for a smart casual suit blazer look is to throw a pair of trainers into the mix! Not so long ago, styling a blazer with a pair of trainers would be a big no-no. Gladly, since then the fashion industry has immensely changed, mostly for the better. Nowadays, there really isn't a more comfortable way of styling a blazer. Especially an oversized one! Not only will you look on-trend, but getting from point A to B will be extremely enjoyable! Seriously, when it comes to shoe comfort, is there anything as good as the trainer?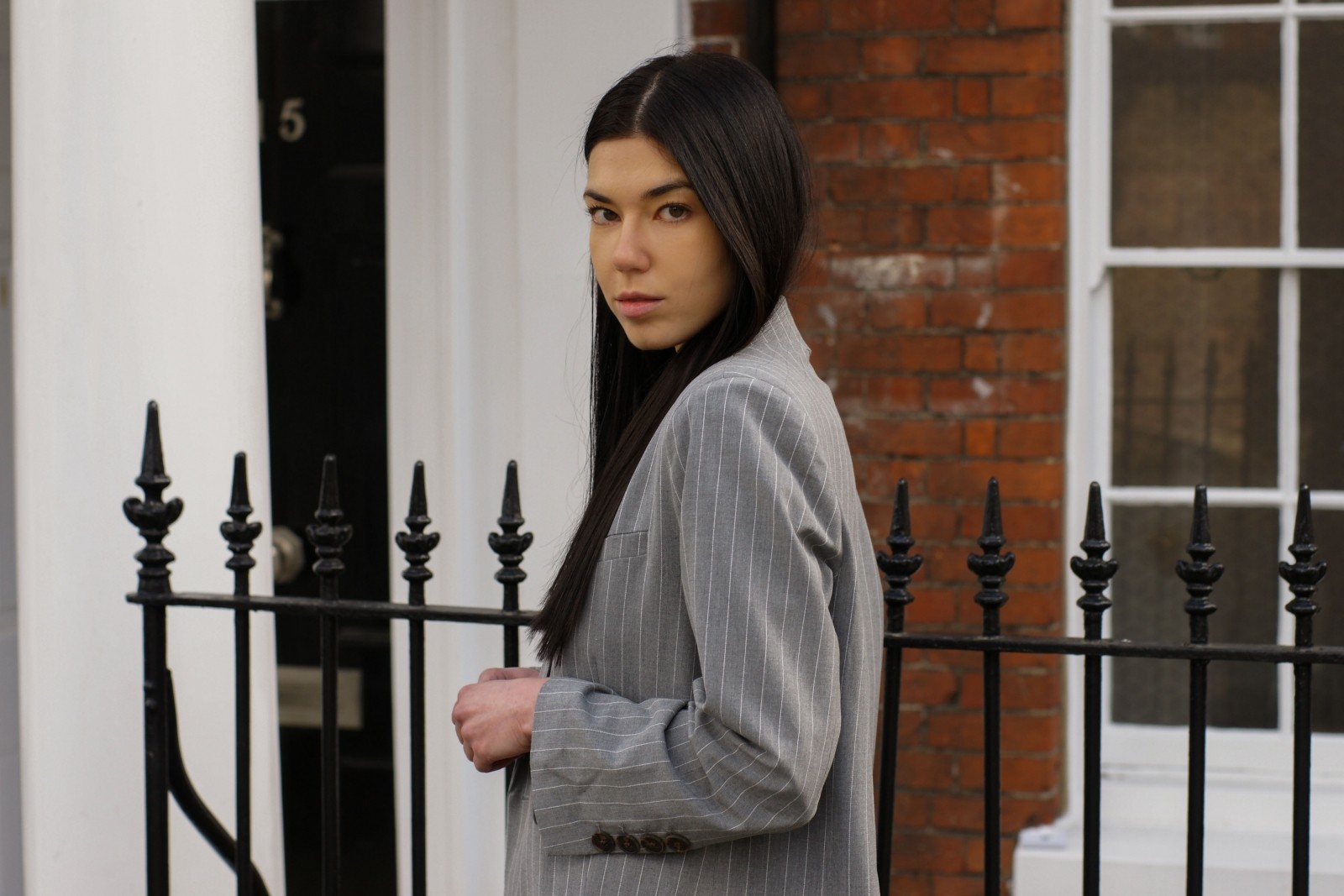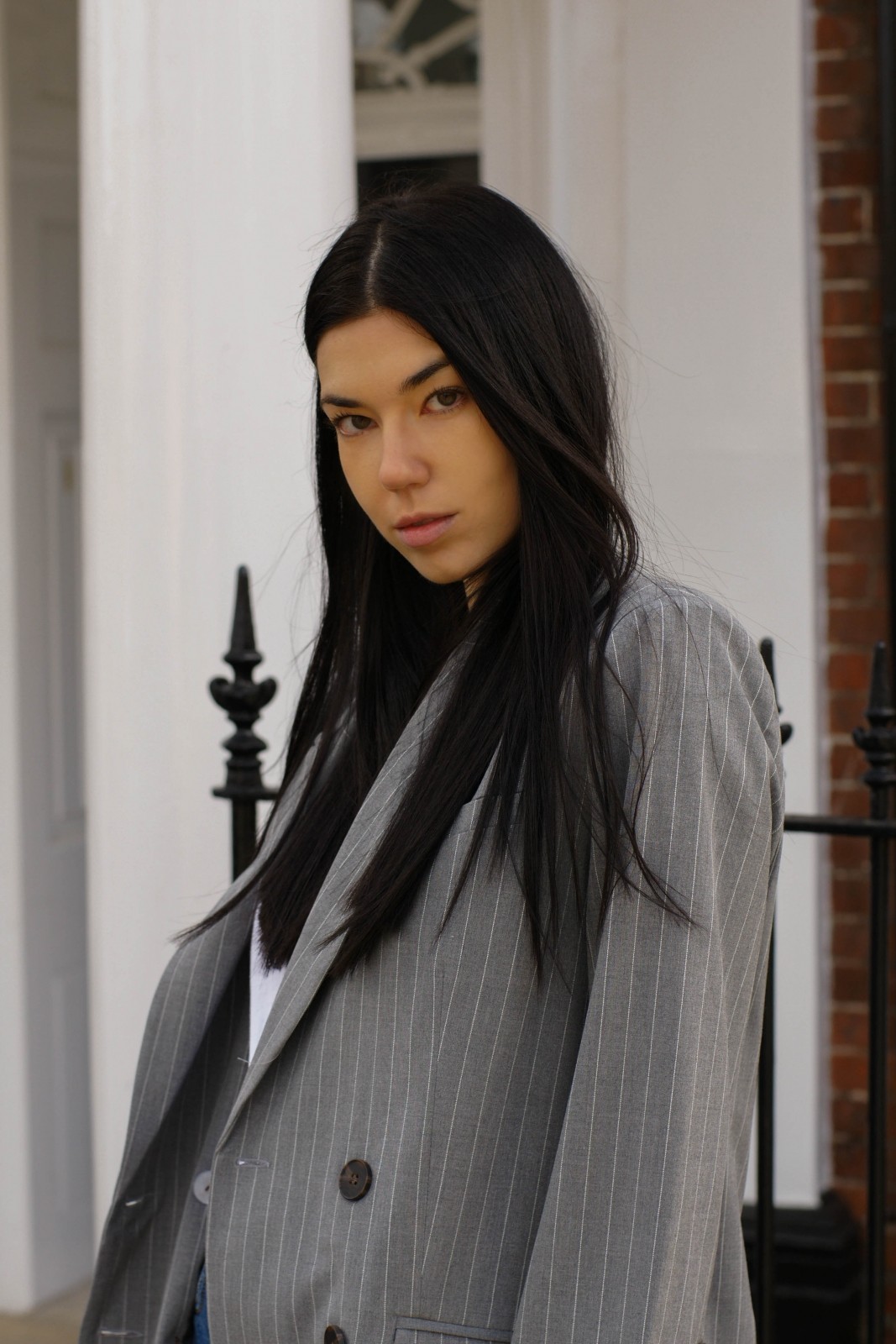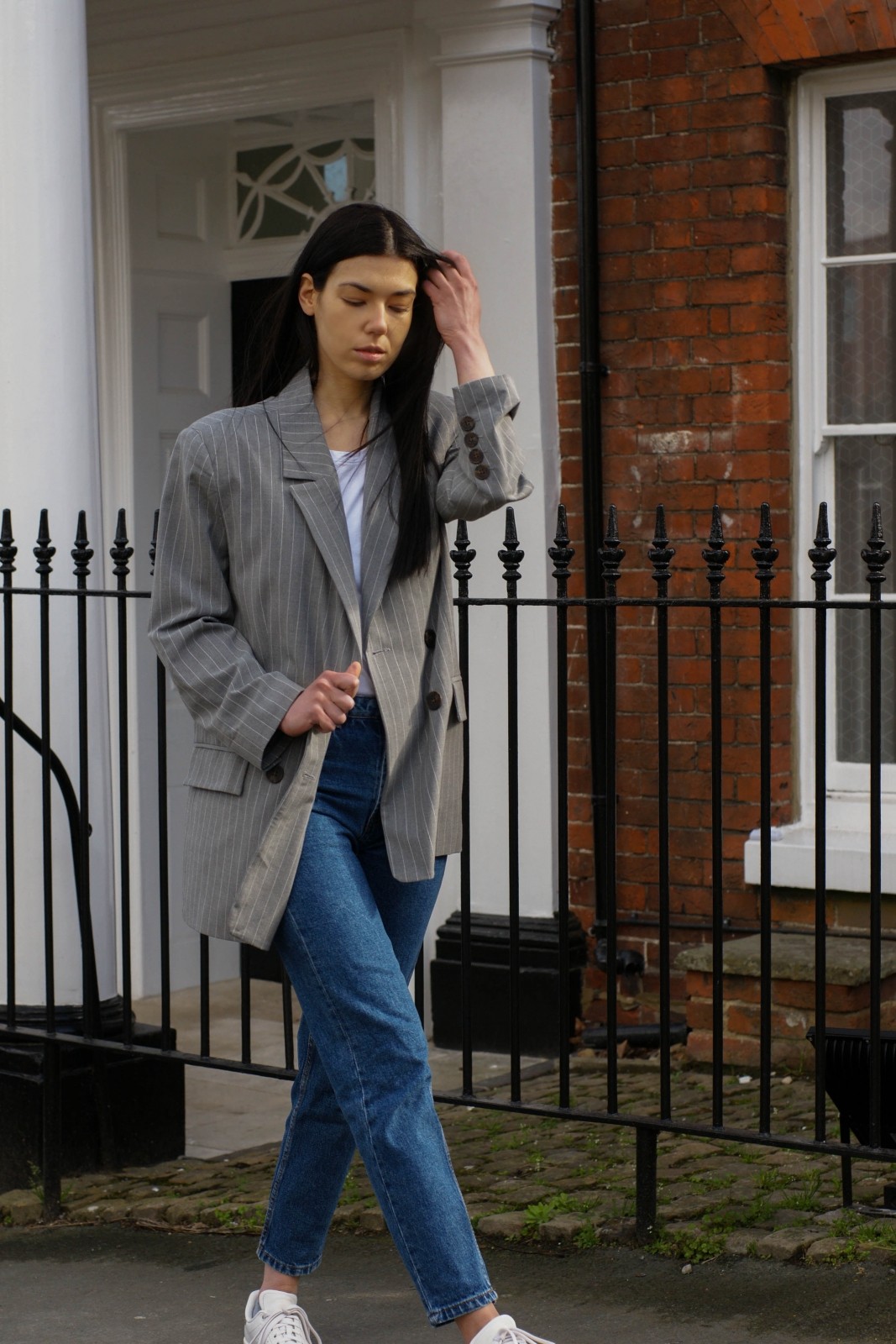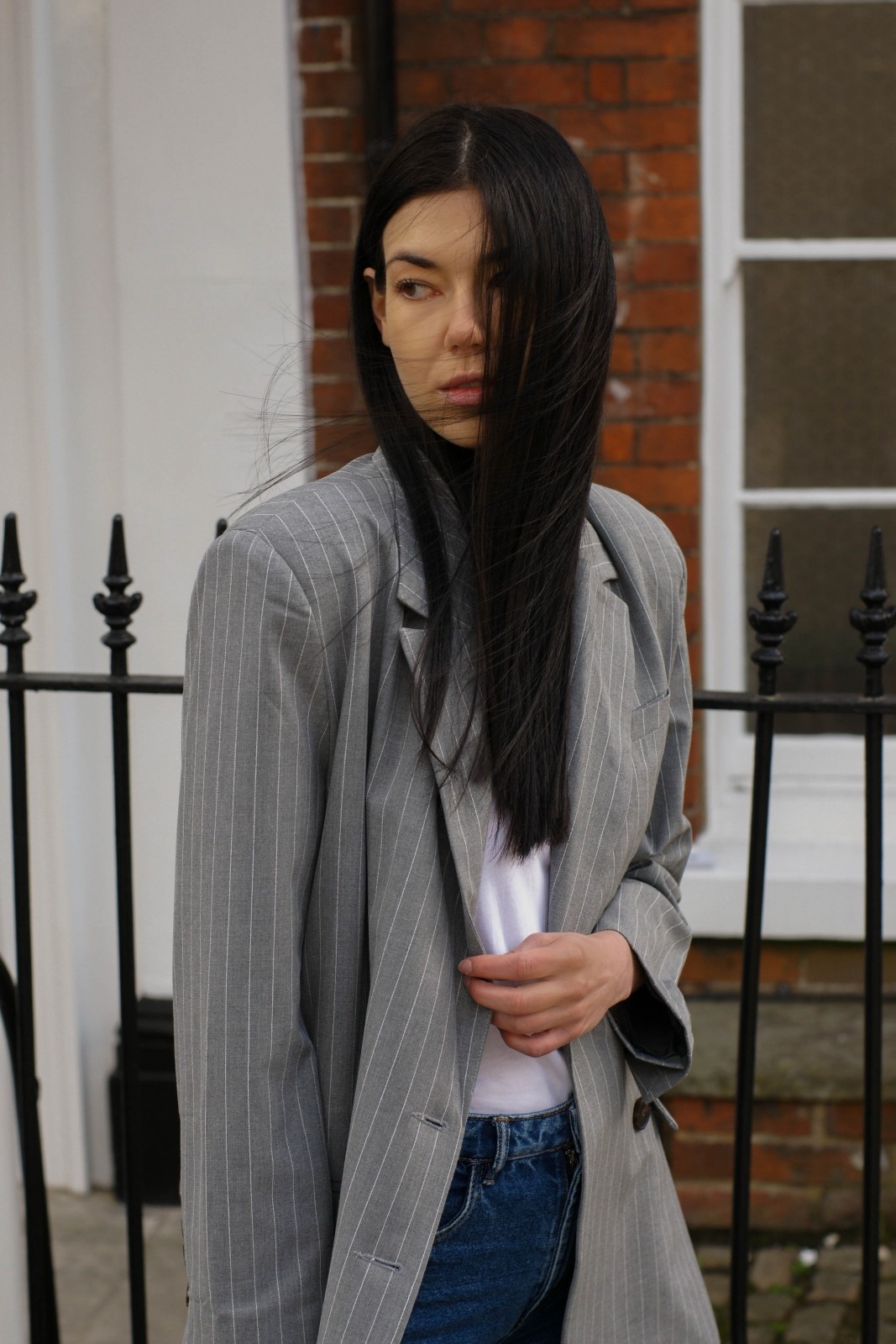 What's even better – trainers nowadays are a must-have fashion item! Designers invest so much of their creative thinking into creating ever new and different styles of trainers. Unsurprisingly, some styles happen to look like they've been specifically made to complement your blazer outfit. For instance, a white structured suit blazer can be the ideal foundation to experiment with different trainers styles! Although some brands can cost you a pretty penny, you can still get your hands on a good quality pair. You can get the regular white pair (like me!) or go for chunky trainers instead. Should your wallet permit it, add a pop of colour to your blazer outfit with the Balenciaga Triple S sneakers!
What do you think – will the suit blazer continue to gain popularity within street style wear?
How would you style an oversized suit jacket?
SHOP THE OUTFIT

YOU MIGHT ALSO ENJOY:
3 Quick Tips To Successfully Style Vinyl Trousers
How To Style A Leather Pencil Skirt
How To Wear Your Aviator Jacket
3 Reasons To Get A Leather Pleated Skirt