The athleisure trend has changed the game. Thanks to the style and comfort that activewear has brought to sports clothing, it's now become the norm to wear gym apparel all day long.
Gone are the days that workout gear was just for the gym. Our favourite brunch spots, shopping malls, and local grocery stores are now full of men and women, flaunting the latest athleisure clothing.
While it's clearly acceptable to run errands and hang out in the coffee shop in your gym kit, where is the line drawn?
Here are the unwritten rules of how to rock activewear in public!
Be Hygienic
Although this sounds obvious, the trend of "gym to brunch outfits" is not always as lovely as it sounds. If you have sweated during your workout, it's really not a good idea to stay in your activewear.
On the other hand, if you were partaking in a low impact fitness activity such as gentle yoga or pilates class, it may be fine to just "freshen up" by spraying some deodorant, washing your face, etc.
The important point here is to determine for yourself how much sweat and body odour your workout produced. In the end, be prepared to take the extra time to shower and change if need be.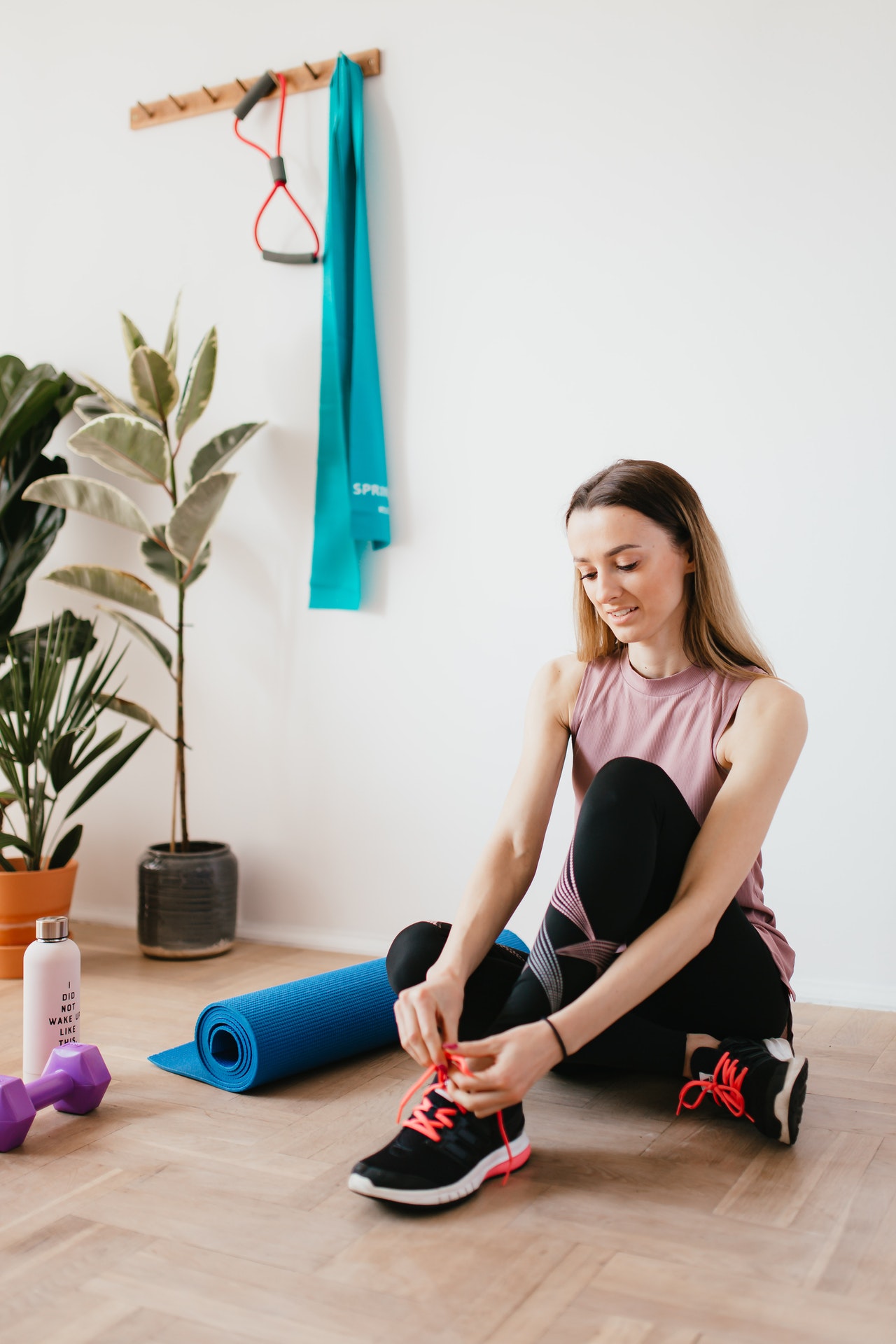 Photo by Karolina Grabowska from Pexels
"Dress Up" Your Activewear for The Occasion
Jewellery and accessories are amazing for dressing up any outfit including your activewear. Other small changes such as changing your sports t-shirt to a versatile tank top, throwing on a leather jacket, or accessorizing with a pair of sunglasses can significantly make your outfit appear more "street" and less gym.
If you're heading out for lunch or dinner, unless you're dining at a 5-star restaurant, you're unlikely to get turned away for wearing athleisure threads. However, no one likes to feel underdressed or receive looks of disapproval from other diners. Thus, knowing some quick ways to transform your fitness look to an all-day style will certainly come in useful.
Stay On-trend or Opt for Neutrals
As with all types of clothing, fashion trends come and go. If you want to stay up to date with the latest activewear trend, you can visit here for some insights into what's hot, and what's not. On the other hand, if you're unsure what's in season, you can always play it safe by choosing neutral colours and simple, classic designs.
Combine Function and Fashion
Even if you wear athleisure solely for casual daywear, you should still ensure your outfits are of high quality. Also, they should be functional and specially designed for sports performance.
Casual wear leggings from low-end fashion shops are notorious for their see-through and easily rippable fabric. On the contrary, athleisure yoga pants from renowned activewear brands such as Fabletics, use high-quality materials for reliability, assurance and a flattering fit.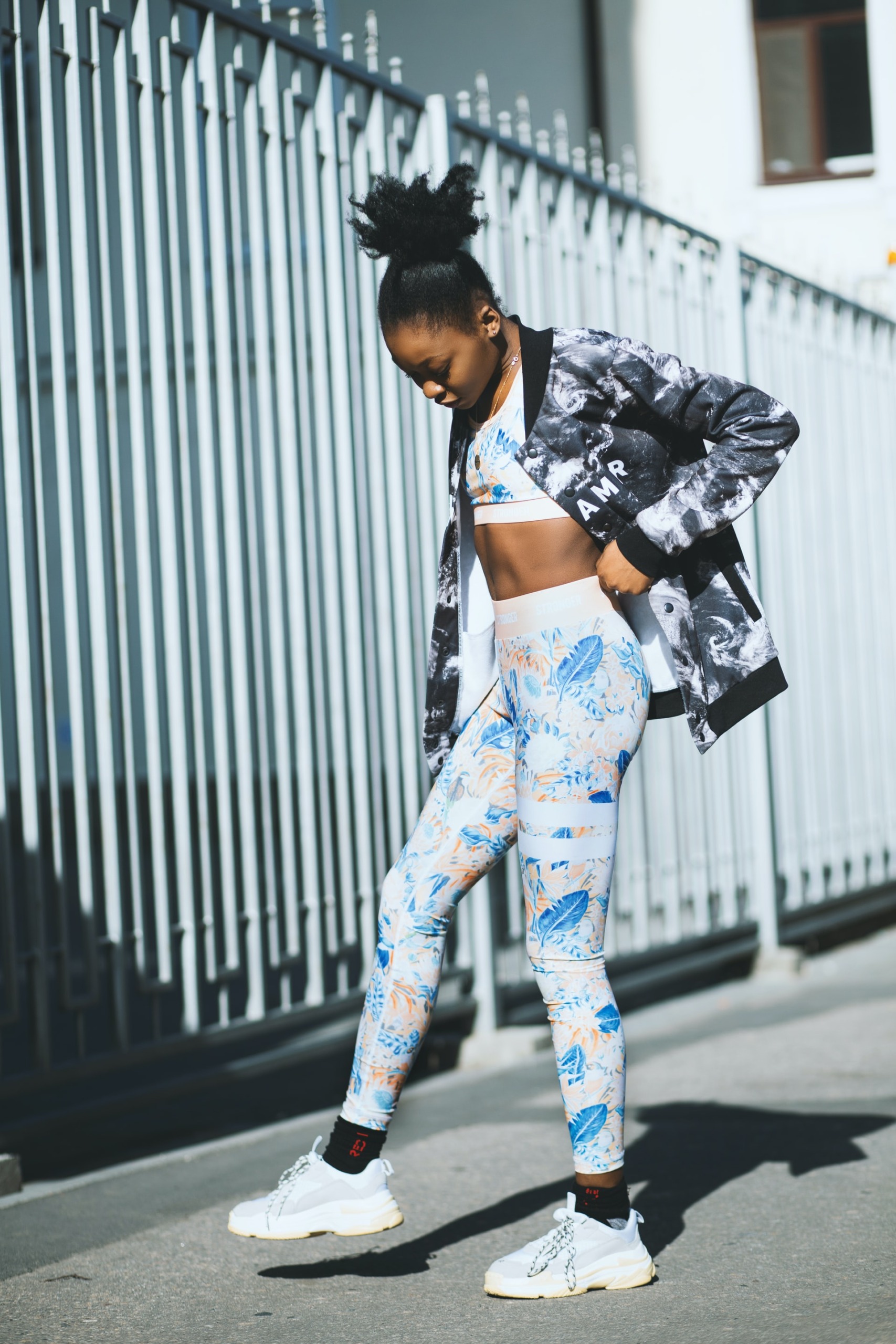 Photo by Melody Jacob on Unsplash
There's a reason why activewear is so popular with both fitness fanatics and fashion followers. The on-trend styles, functional design, and soft, comfy fabrics make athleisure a style you can confidently rock from dawn to dusk.
YOU MIGHT ALSO ENJOY:
Sweat In Style With These On-Trend Activewear Designs
Experimenting With Workout Wear – How To Wear It To Work!
Take Workout Fashion To The Next Level With The Coolest Accessories