In recent years activewear has become the hottest topic discussed between gym-goers, sports practitioners, and runners throughout America. Gyms and yoga studios now look like fashion shows, and workout gear appears in the window displays of all high street fashion stores.
Looking good whilst getting fit has become a desire among fashion-conscious women who workout. Therefore, activewear is now frequently favoured as both casual and daywear. If you are new to the world of athleisure, here are the 2020 trends to follow to rock sports apparel both in and out of the gym.
Tastes of Tangerine
The bright tangerine tint of orange is a popular sunny shade that comes into summer fashion regularly. This vivid colour has been incorporated in all items of activewear clothing including running shorts, sports bras, leggings, and sneakers. Opting for tangerine is a sure way to brighten up your sportswear and reflect the positive vibes of summer. Furthermore, it will surely stand out in the crowd.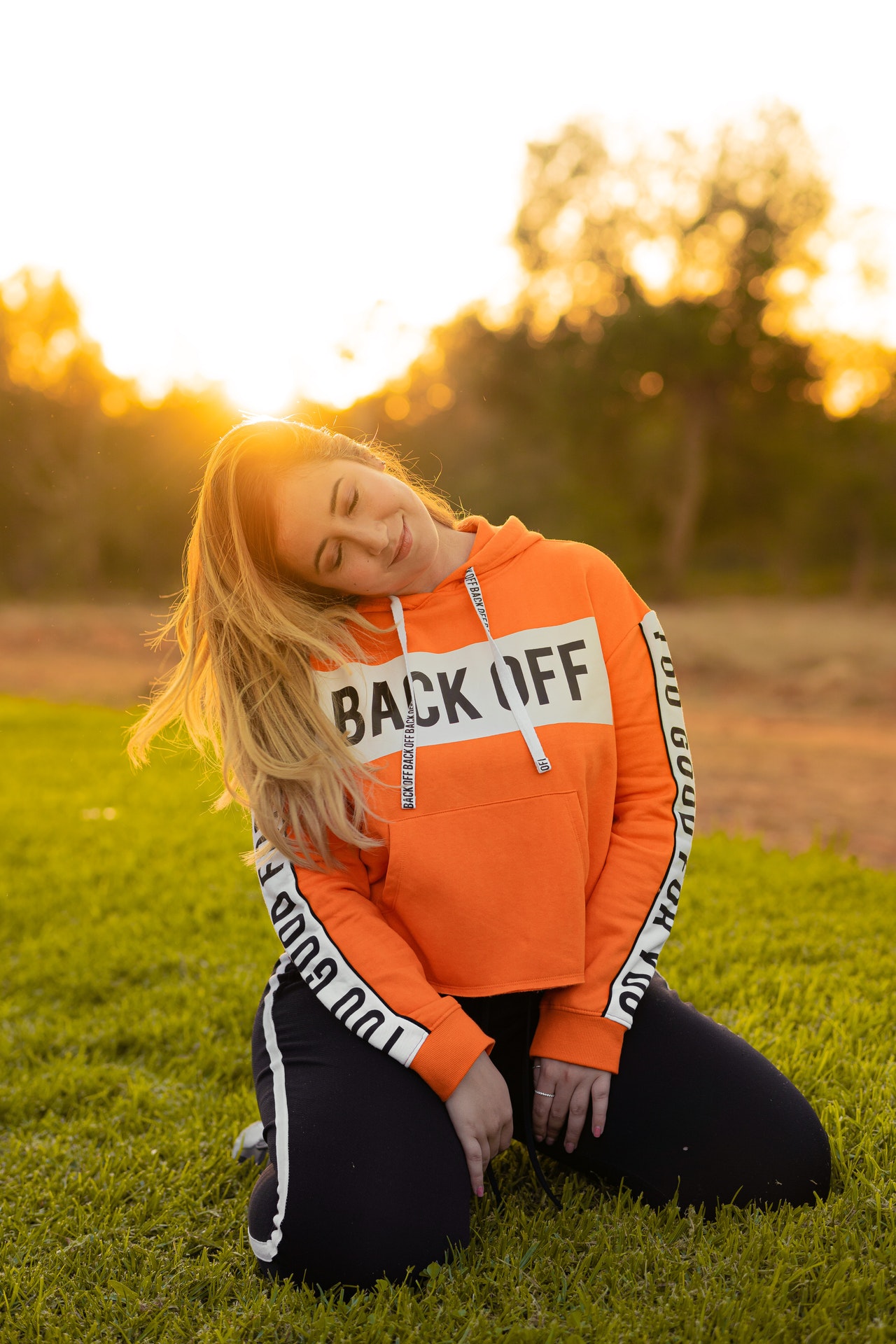 Photo by Hassan OUAJBIR from Pexels
Hues of Blue
Another colour to consider incorporating into your wardrobe is blue! Blue hues featured heavily throughout Spring/Summer 2020 catwalks with many leading fashion labels using various shades of blue in their collections. The trend immediately caught on for summer activewear designs as it fits perfectly with gym apparel.
You'll see many activewear brands such as Fabletics sporting fresh designs of wearable yet striking blue shades, cultivating an eye-catching sporty hue for the summer.
Mesh
Mesh fabric also popped up amongst fashion designers in the latest catwalks. Without a doubt, the material gives a cool, futuristic, and bold look to all clothing styles including athleisure.
Mesh makes a fitting fabric for activewear as it's one of the best materials for allowing airflow, helping you to keep cool and reduce sweat. One particular use of mesh we are seeing right now is mesh detailing on leggings and yoga pants, creating a beautiful and breathable look.
Sculpt-fit Leggings
Another particular athleisure trend this season is the sculpt fit yoga pants design. The increased search among consumers for leggings that are shaping, lifting, and sculpting has resulted in mass production. Nowadays, leading activewear manufacturers create entire ranges of leggings that offer this sculpting fit.
One brand jumping on this trend is Fabletics, who recently launched their new Sculptfit legging range. The gym apparel label from Hollywood with actress Kate Hudson, use a new warp knit technology to specially engineer their leggings in a way that perfectly sculpts to fit the unique form of every woman.
Photo by Subtle Cinematics on Unsplash
Eco-friendly Outfits
With sustainability becoming a rising trend in all consumer industries, buyers are increasingly interested in ethically made garments, including activewear. Moreover, online searches for "sustainable activewear," reached a record high this year, an astonishing increase of 151 per cent compared to 2019.
So, look out for these summer 2020 trends next time you're shopping for some fresh gym attire. Opting for these on-trend designs will help you look and feel incredible. Also, it will give you the confidence boost you need to try out that new fitness class that's caught your eye.
YOU MIGHT ALSO ENJOY:
Experimenting With Workout Wear – How To Wear It To Work!
Take Workout Fashion To The Next Level With The Coolest Accessories
Amazon Fashion | What I Bought In January '20