I love nothing more than the smell of new leather! Still, what I love even more is the feeling of discovering a totally new brand that designs quality products at an affordable price. If you don't know where I'm heading at with this, you might want to check the title again. Yep, I recently discovered Marge Sherwood!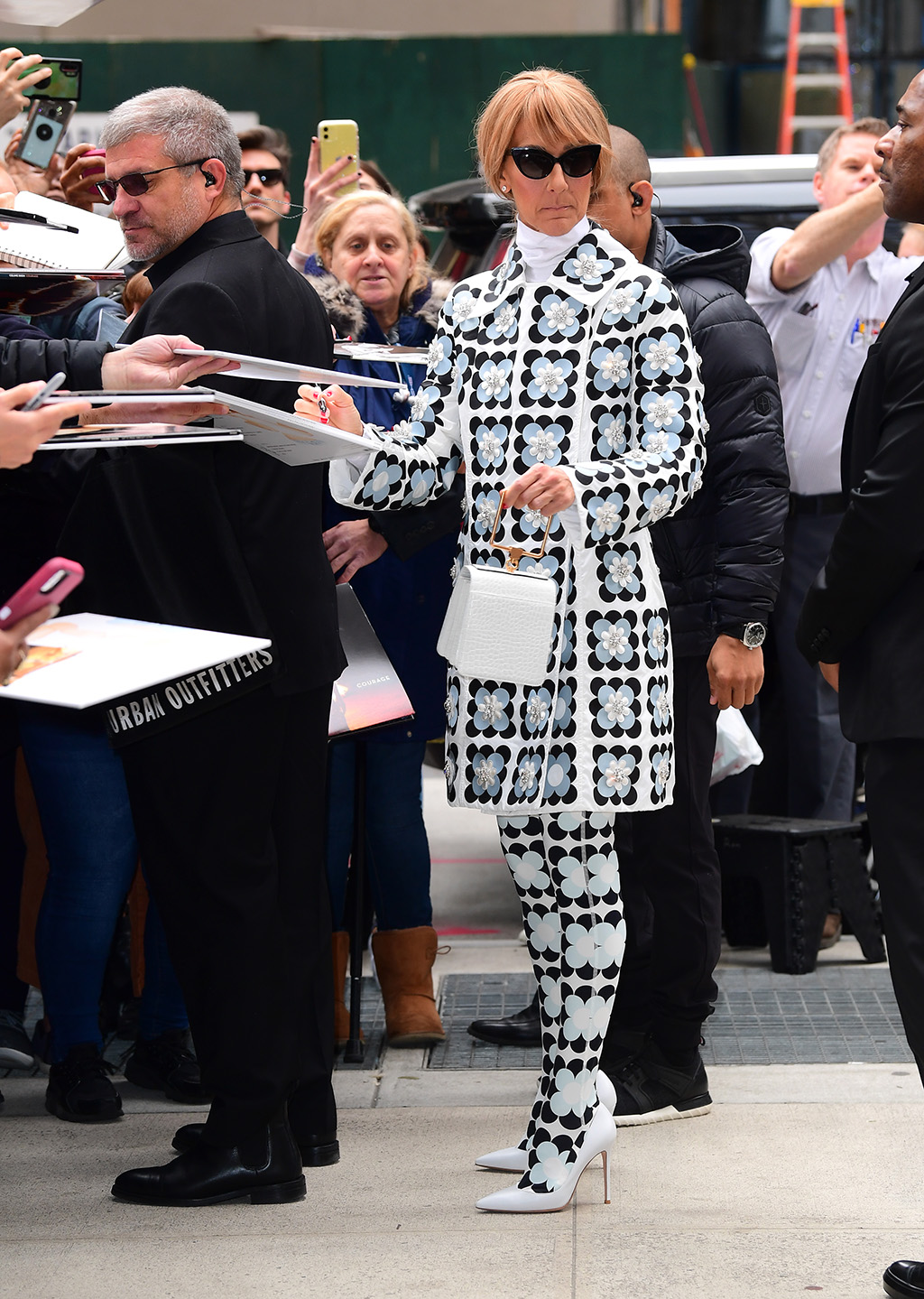 Launched in 2016, Marge Sherwood is a women's contemporary handbag brand created and designed by duo designers, Sungeun Um and Soonyoung Kim. The Korean brand is characterized by mixing both modern and vintage moods with a variety of colours. The key feature of the brand is that 'Women can carry Marge Sherwood's bag in various ways with simple changes.'
If the name sounds familiar, that is because the Korean duo took inspiration from the 'The Talented Mr. Ripley'. Yes, the brand is named after the heroine's character name, 'Marge Sherwood'. By taking inspiration from the character, the designers rely on simple visual motifs for their line of handbags. From handbags to backpacks, scroll down to have a peek at what you can find from Marge Sherwood!
A Classic Feel For The Vintage Lovers
Usually, I would opt for trendy and 'cool' handbags – handbags that you can see on every fashionista's arm during fashion week. However, there is something about Marge Sherwood's 'grandma-style' handbags that gets me excited. Either the feeling of owning something so elegant or just the nostalgia from remembering my late grandma styling a similar style, I just want to click that 'add to basket' button!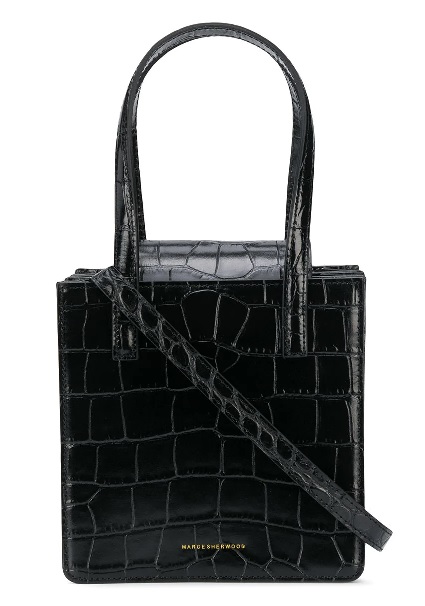 Marge Sherwood Crocodile-Effect Grandma Tote | FarFetch
This black calf leather crocodile-effect grandma tote from Marge Sherwood is truly classical in terms of design. Featuring vintage croc-effect and minimalistic printed logo in gold, you just can't resist the elegance oozing from this tote! If black is not your colour and you're looking for something more vibrant, check out these colourful choices! Some of which are extremely affordable, wow!

You don't necessarily have to match your 'grandma tote' with head-to-toe classic look, though! This fashionista has perfectly matched her croc-effect tote with a contrasting textured blazer and a pair of light blue mom jeans.
Contemporary Vibes For The Trendy Souls
Sure, everyone probably enjoys a classic vibe here and there every so often. Still, you might not want to refer to your accessory as 'grandma tote'! Thus, Marge Sherwood have designed the perfect combination between classic and contemporary. Following the same clean and elegant design, the addition of the gold-tone pump handle makes all the difference. Perfect for both day and night looks, you can easily style this tote with jeans, dresses, and suits!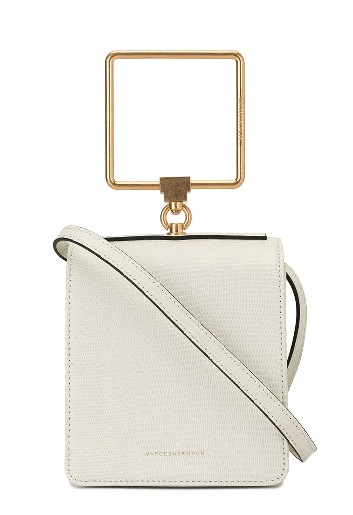 Actually, Celine Dion is one of the most recent celebrities trotting one of Marge Sherwood's totes! The singer stepped out in New York wearing a head-to-toe Moncler outfit and matched her patterned dress with similar tights. As the whole ensemble features flowers and polka dots, the legend thought it would be more appropriate if she opted for simpler accessories. Her white heels were matched by the gorgeous white Marge Sherwood bag!
Have you ever heard of Marge Sherwood?
Whether you have or not, I would love to hear your thoughts in the comments section below!
YOU MIGHT ALSO ENJOY:
6 Easy & Warm Outfits You Can Wear To Work
Daily Look | Pencil Trousers & Cow Print Vibes
Tips On Pulling Off A White Dress In Fall