Are you all excited for Christmas? Not long to go now!
Whether you're going on a vacation or doing a staycation (like myself!), there's no reason not to explore your surroundings! We did just that when one of Vlad's friends came over from Germany the beginning of November. He stayed with us for a whole week at our tiny flat and somehow managed to break one of our chairs… he blamed the manufacturer, can you believe it?! Anyway, they fixed it – it's as good as new. So, going back to my original point – we had a week to explore parts of the UK that we haven't been able to see. We rented a car and did a plan to visit some parts in South West – Stonehenge being one of them!
What & Where Is Stonehenge
The 'what' part is pretty much self-explanatory. I've never met a person who hasn't heard of Stonehenge. However, I still feel obliged to give you the deets. You never know, I might attract some very young readers who haven't heard of Stonehenge yet, right?! Anyway, Stonehenge (as you might know!) is a prehistoric monument dating from 3000 BC to 2000 BC. It consists of a ring of standing stones, each weighing around 25 tons with 13 feet height! Stonehenge is a British cultural landmark owned by the Crown and managed by English Heritage. It is also part of UNESCO's list of World Heritage Sites.
The monument is located in Wiltshire, which is 2 ½ hours from London. If you plan to visit Stonehenge, I highly recommend renting a car for convenience and comfort. It's quite a long way and staying on a bus or train for more than 2 hours might drive you crazy. I definitely know I'm not a travel-lover! Don't get me wrong, I love exploring the world and different cultures (my recent trip to Palermo was amazing!) but the journey from point A to point B is not something I particularly enjoy. Moreover, if you're not travelling alone renting a car will be cheaper than your train tickets! Yes, train tickets in the UK are really expensive! What's worse, I've heard on the news that the prices are once again about to rise. It will most definitely cost you around £30 for a return ticket, so you've been warned!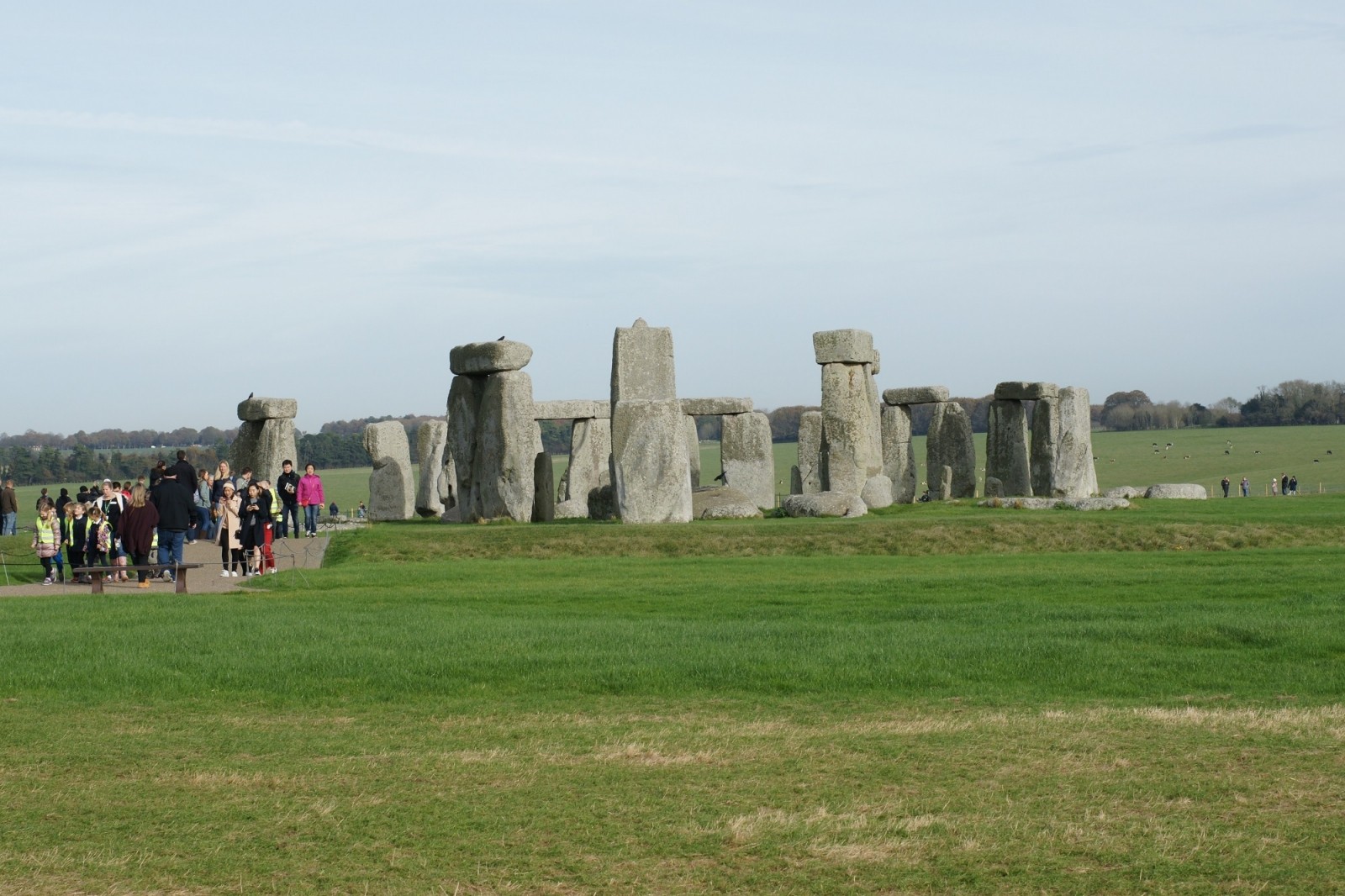 What To Expect
I was very excited to visit Stonehenge, sadly I was extremely disappointed with the visit! Yes, we got to see a beautiful historic monument and expand our knowledge base, but for £19 per ticket, I was expecting a little bit more. The ticket will give you access to the Stonehenge exhibition which is quite interesting as you get to know more about the stones, the landscape and the people who lived there. On the other hand, the exhibition itself is extremely small, crowded and taking pictures is forbidden. And I think that's it – that is what you get for £19. I think the Neolithic houses, located outside the visitor centre are free and you can go inside and see how people lived 4,500 ago! It was far from luxurious, I'll tell you that!
Anyway, you don't even get to go near the stones themselves! There is a pathway going around the stones and you can take pictures. What we didn't know is that there was another free-access pathway, which was just a bit further away from the paid-access one. The only difference is 20 metres and £19! Yes, I think I'll complain about that ticket for the rest of my life! At least we decided to walk to the stones and got to see the lovely sheep! On the way back, we took the bus as it was a quite long walk – 25 minutes or so. As we've planned to visit Bath and Bristol, we couldn't lose precious time.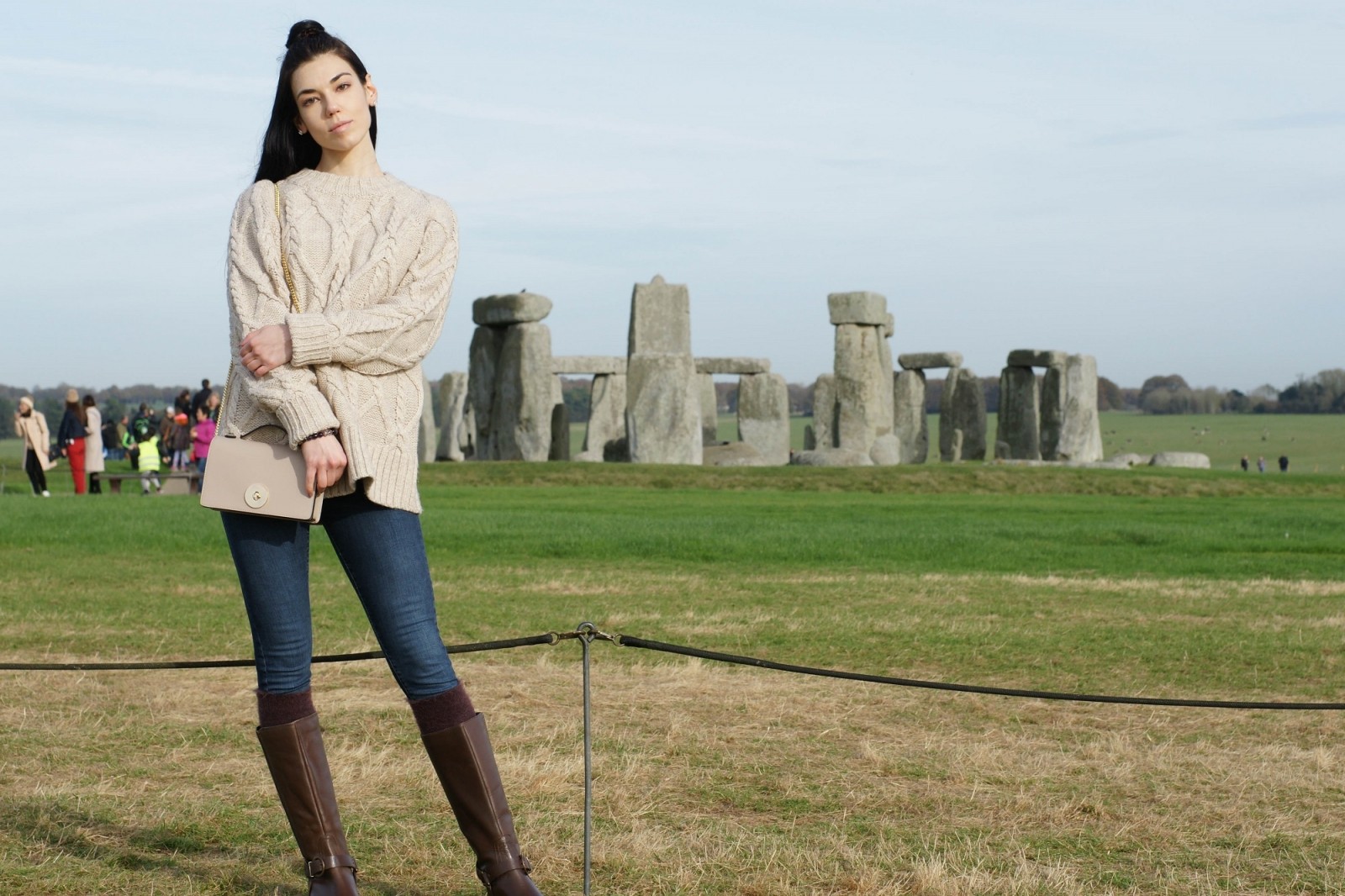 Long story short, I enjoyed the visit to Stonehenge, even though it was rather disappointing. I'm probably overreacting, as usual, but I just expected more! At least I've made things easier for people who might be interested in visiting the monument. Now you'll know what to expect! Actually, when both Vlad and I have time and a car, we might buy the English Heritage Annual Membership pass. Last time I checked it was only £96 for two adults and it gives you unlimited access to over 400 historic places. It's a no-brainer really!
Have you ever visited Stonehenge or any of the other English Heritage monuments?
x Mariya
YOU MIGHT ALSO ENJOY:
South East Adventures: Brighton Vibes
South West Adventures: Roman Baths