I hope you all enjoyed your Christmas and had a wonderful festive time with your loved ones and friends! I know I did! This year I've spent Christmas in the UK with Vlad due to personal and work-related difficulties. However, we've managed to make our staycation special and more or less festive! I was determined not to decorate our flat as I didn't see the point. Then again, a few days prior to Christmas Eve I made the eleventh-hour decision not to let the everyday worries ruin our Christmas. Now our living room looks like a Christmas festive bomb was dropped and the explosion filled every corner with glitter, baubles, garlands, lights and even a snow carpet… Yes, that's what you get if you decide to live with me! I have two states of mind – over-pessimistic or over-optimistic. There's no in-between, yet!
Anyway, we had a lovely time, especially our tummies! I went overboard and ate like I won't live another day. I'm talking 3000 kcal daily intake! For those of you who don't count calories, that's a hell of a lot. My usual intake is between 1500 and 1800 calories, hence I needed a crane to move myself from one point to another. However, Christmas is now over and I need to get back on track with my usual fitness regime. Sadly, so should you! Whether or not you're working out, it's important not to let the festive season destroy everything you've accomplished throughout the year. Your stomach might hate you for that, but your body and mind will thank you!
To ease your transition from festive to workout mode, I'm going to start writing about the healthy protein snacks I have on daily basis. Today, I'm kicking off these blog series with one of my favourite sweet protein snacks – Oh Yeah Protein Bars! Most specifically, Oh Yeah! One Bars. But before I present you with my favourites, it's important to understand what is protein and why we need it.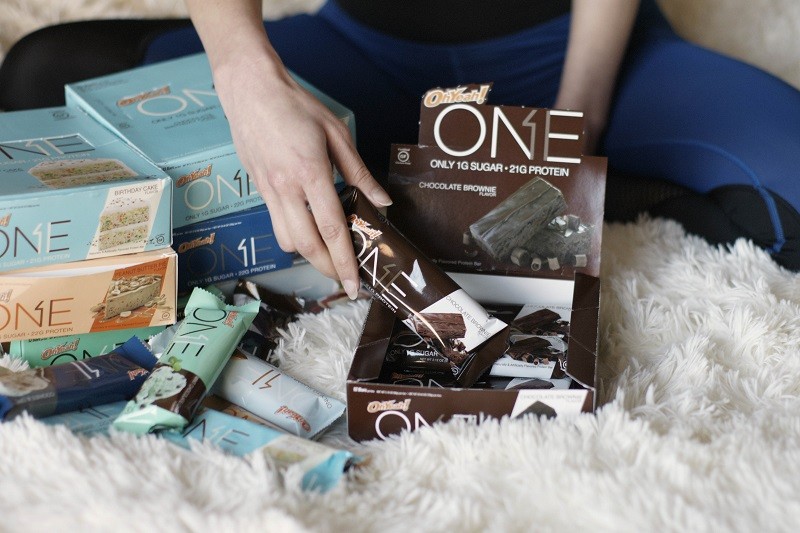 What Is Protein?
You don't need to be a bodybuilder or a fitness junkie to understand the importance of protein. Proteins are organic molecules made up of amino acids – the building components of every cell in your body! There are two types of amino acids – essential and non-essential. As you might have guessed it – the essential acids are the ones our body can't produce but needs on a daily basis in order to perform. On the other hand, we have the non-essential acids – the ones the body produces from the essential amino acids or in the normal breakdown of proteins. Recently, there has been a third category of amino acids added to the bunch – conditional. These amino acids are needed in times of illness or stress.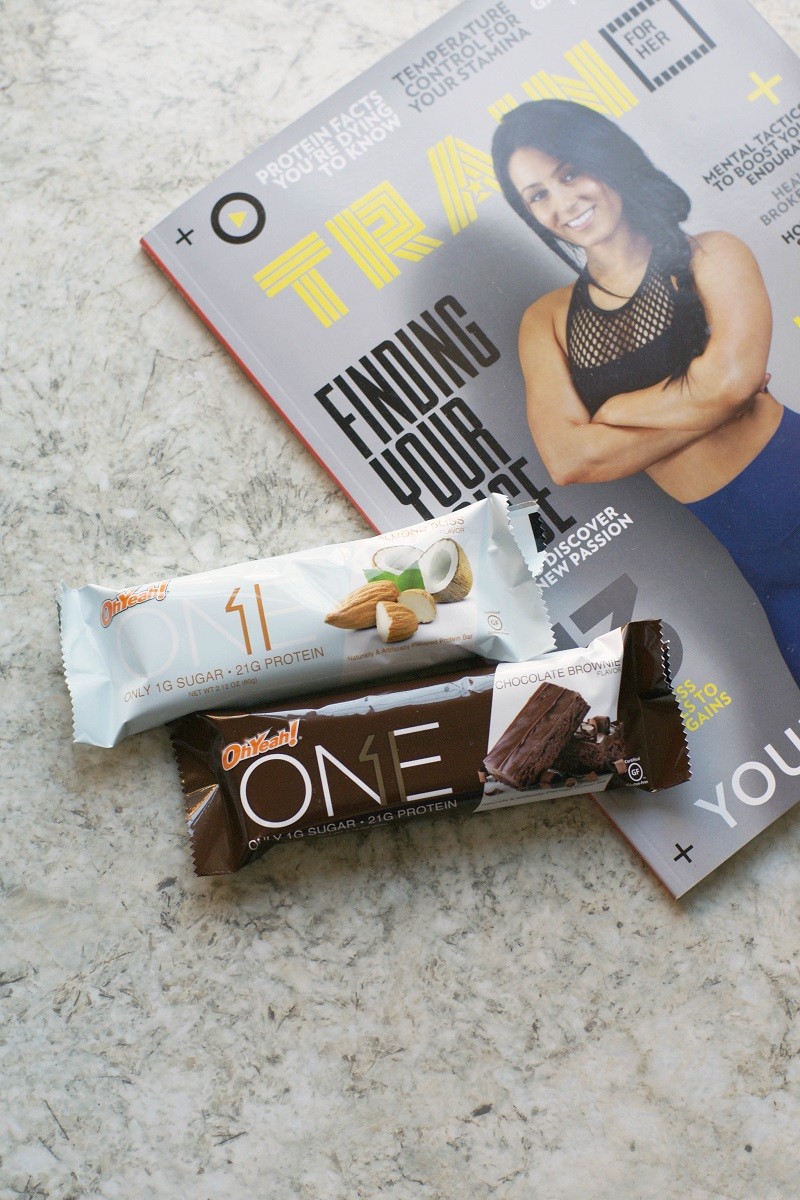 Why We Need Protein?
I've said it before in my Is Peanut Butter Healthy For You? blog post – we all need protein in order to live! Our bodies are made of protein and without an adequate intake, they can't function properly. Our bodies use the amino acids from protein to build and repair tissues, to make enzymes, hormones and other chemicals. Moreover, protein is the building block of bones, muscles, skin and blood. Even our hair and nails are made of protein. In short, these are some of the main reasons why we all need protein. Usually, the average adult needs a daily protein intake of 50 grams. However, people who train and work out need a lot more in order to build and maintain muscle. Personally, I consume between 80 and 120 grams of protein every single day!
Usually, we can all take our daily protein intake from foods rich in protein. These much-needed amino acids can be found in both animal and plant-based sources. Even so, sometimes there are constraints which can prevent us from not get enough protein. For instance, most of the time I don't have the finances to buy all of the fish and meat I need. Other times, I simply can't be bothered or don't have the time to prepare something to eat. There are also times when I what something sweet, healthy and low-calorific. For this reason, I turn to my one of my favourite protein bars – Oh Yeah Protein Bars!
Oh Yeah Protein Bars Nutrition
I've tried so many protein bars and I keep coming back to the Oh Yeah Protein Bars. They are just the right amount of sweet and are well worth the money. As I said above, whether or not you're working out, you need your daily protein intake. The Oh Yeah Protein Bars are just what you need when you want to make up for insufficient protein intake, boost your energy levels or merely craving a sweet snack. Oh Yeah! One Bars are ranging between 210 and 230 calories. Each protein bar is 60 grams with 20 grams of protein! Fat varies between 7 and 9 grams, of which saturates – 4 to 6 grams. Carbs – 22 to 24 grams, of which sugars – only 1 gram! What is more, you get a decent amount of Potassium, Calcium and Fiber! For full nutritional info, check out their new website. Oh Yeah! have also changed their packaging and now the protein bars look even more delicious!
Oh Yeah Protein Bars Varieties
At the moment the North-Carolina-based company offers 13 varieties to choose from their website. However, they also have other varieties available through online nutrition superstores. This can be quite overwhelming as you probably won't want to spend hundreds on 13 boxes of protein bars. Hence, I'll try to give you my best overall rating for each of the Oh Yeah Protein Bars I've tried.
I've tried: Almond Bliss, Birthday Cake, Chocolate Birthday Cake, Chocolate Brownie, Cookies & Crème, Lemon Cake, Peanut Butter Pie, White Chocolate Raspberry, Mint Chocolate Chip.
Yet to try: Blueberry Cobbler, Chocolate Chip Cookie Dough, Cinnamon Roll, Maple Glazed Doughnut, Peanut Butter Chocolate Cake, Red Velvet Cake, Salted Caramel, Key Lime Pie, Pumpkin Pie.
Almond Bliss: The first and favourite Oh Yeah Protein Bar I've tried! Covered with a thin layer of dark chocolate, this protein bar has a coconut flavour with whole pieces of almonds.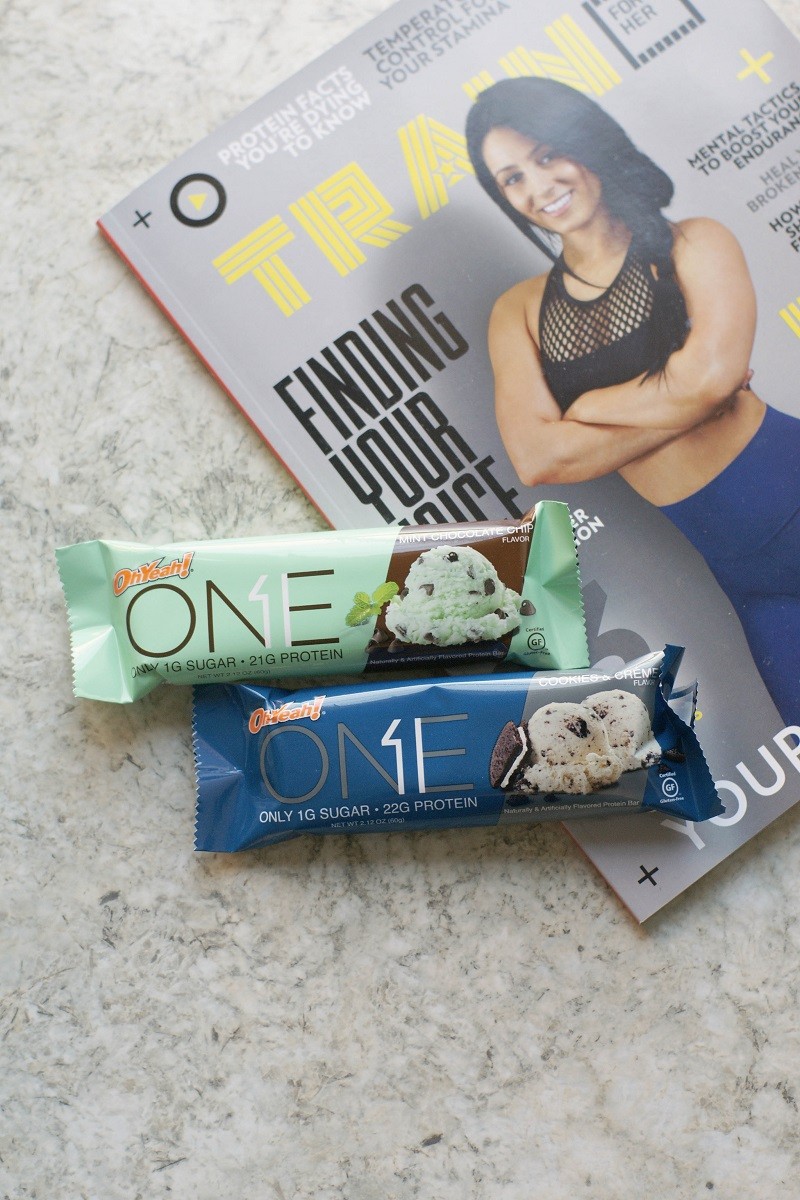 Birthday Cake/Chocolate Birthday Cake: Second favourite from the Oh Yeah Protein Bars range. A thin layer of white chocolate with colourful sprinkles, which sadly go everywhere, so be careful when and where you eat it! Its chocolate variety is basically the same but with dark chocolate cover.
Chocolate Brownie: The first time I've tried this one, I wasn't feeling it. It's not as sweet as the rest and maybe I was expecting more sweetness as the name would suggest. However, it grew on me and now takes number 3 on my list!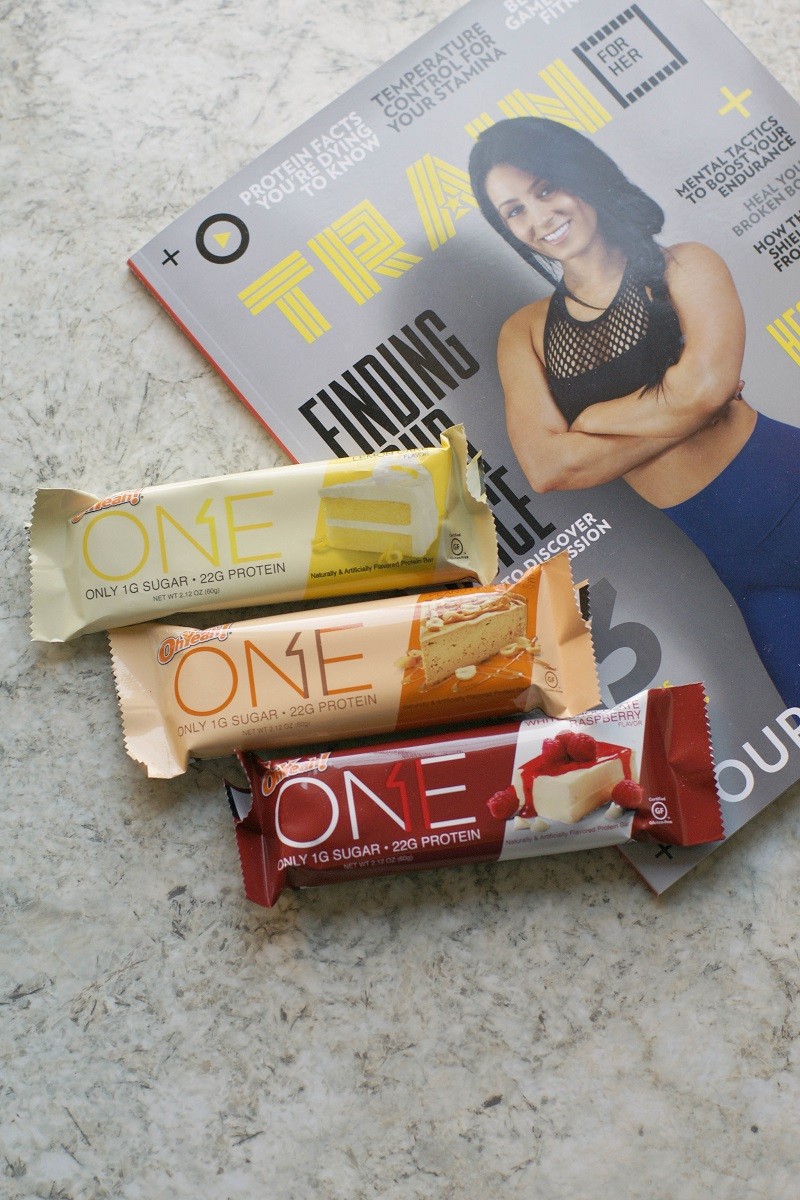 Peanut Butter Pie: I love peanut butter! And this smells, looks and tastes like one, hence the 4th position.
Cookies & Crème: Dark chocolate is covering white crème filling with dark cookie balls. Oreo, who?!
White Chocolate Raspberry: Quite an artificial flavouring, but I quite like it when I'm craving something like this. You can definitely taste the raspberry, so does this count as 1 out of your 5 a day?!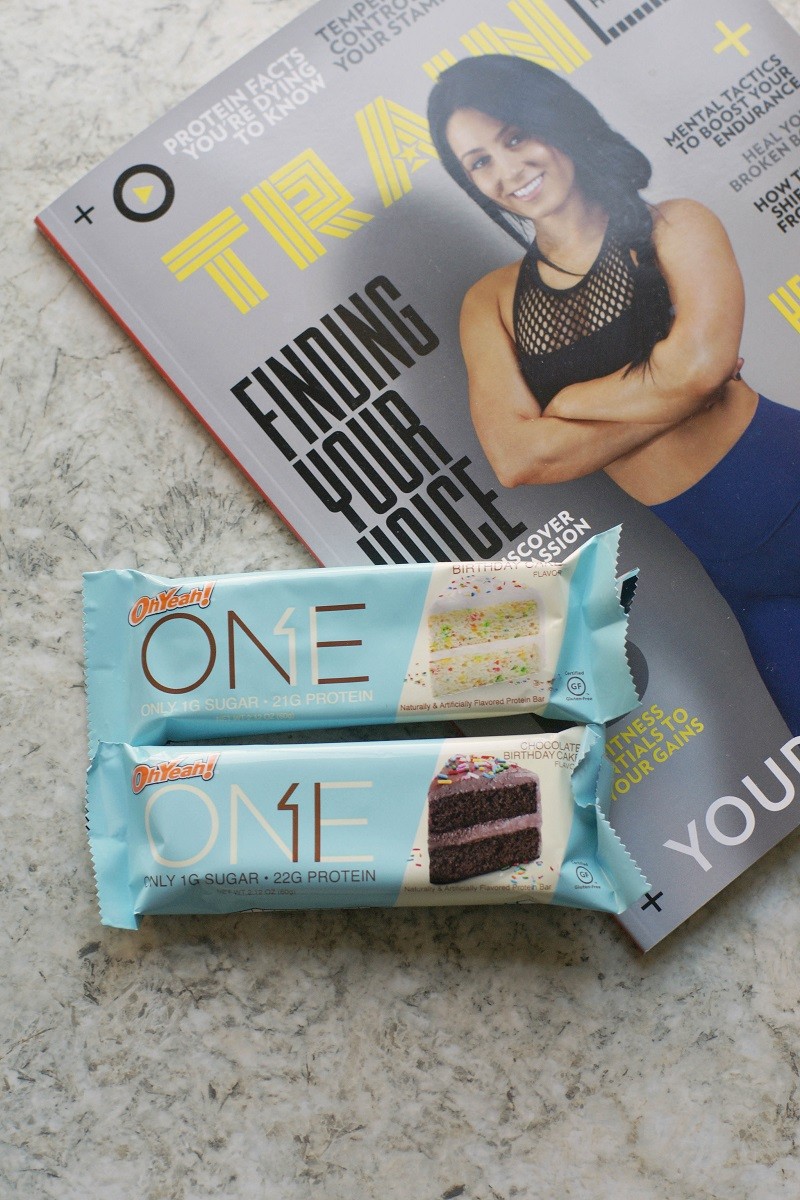 Lemon Cake: I'm usually not a big fan of lemon, but the subtle hint of lemon is rather nice and refreshing.
Mint Chocolate Chip: Sad to say, my first disappointment… I'm a huge fan of the mint/chocolate combinations, but this Oh Yeah Protein Bar is not cutting it for me. Overall, the mint is very strong while the chocolate is nowhere to be found. This is my least favourite flavour, hence I left the box to Vlad.
Overall, as you can see, I'm a huge Oh Yeah! fan. The protein bars are amazing and I'll keep buying them whenever I can. I have 20 boxes in my cupboard and they are my go-to protein snack. I'm hoping to try some of the other flavours, so I can give you the deeds on those as well. You can get your Oh Yeah Protein Bars (box of 12) from their website (for USA customers) or via Predator Nutrition and Protein Pick & Mix (for UK and International customers). Protein Pick & Mix are also offering single buys instead of full boxes. Unsurprisingly, the Oh Yeah Protein Bars are cheaper in the States, however, look out for any discounts and cashback offers!
I hope this post has been helpful and educational. I'm now off to the gym and I'll have an Oh Yeah! One Bar as an afternoon snack!
Have you tried any of the Oh Yeah Protein Bars?
YOU MIGHT ALSO ENJOY:
FitSpo, FitJoy & King Whey Protein Bars Review
Protein Bars Review: BPI, Dymatize & PhD Smart