It's January and as the temperatures outside continue to drop, there is nothing more comforting than the thought of a cup of hot chocolate under your extra fluffy blanket. However, we all need to brace ourselves and face the cold weather. Otherwise, we might as well call it a day and fall in a deep hibernation mode until April? Although this thought is definitely tempting, I'm sure we would all prefer to go outside and experience life. Even when it is freaking cold! This winter I made the decision to buy a quilted jacket and it was the best decision ever. Not only is it keeping me super warm, but I also feel extra comfy and rather stylish. If you don't have a puffer jacket in your wardrobe, you need to seriously consider investing in one! To make your decision even easier, I've put together a collection of four quilted jacket styles to fall in love with!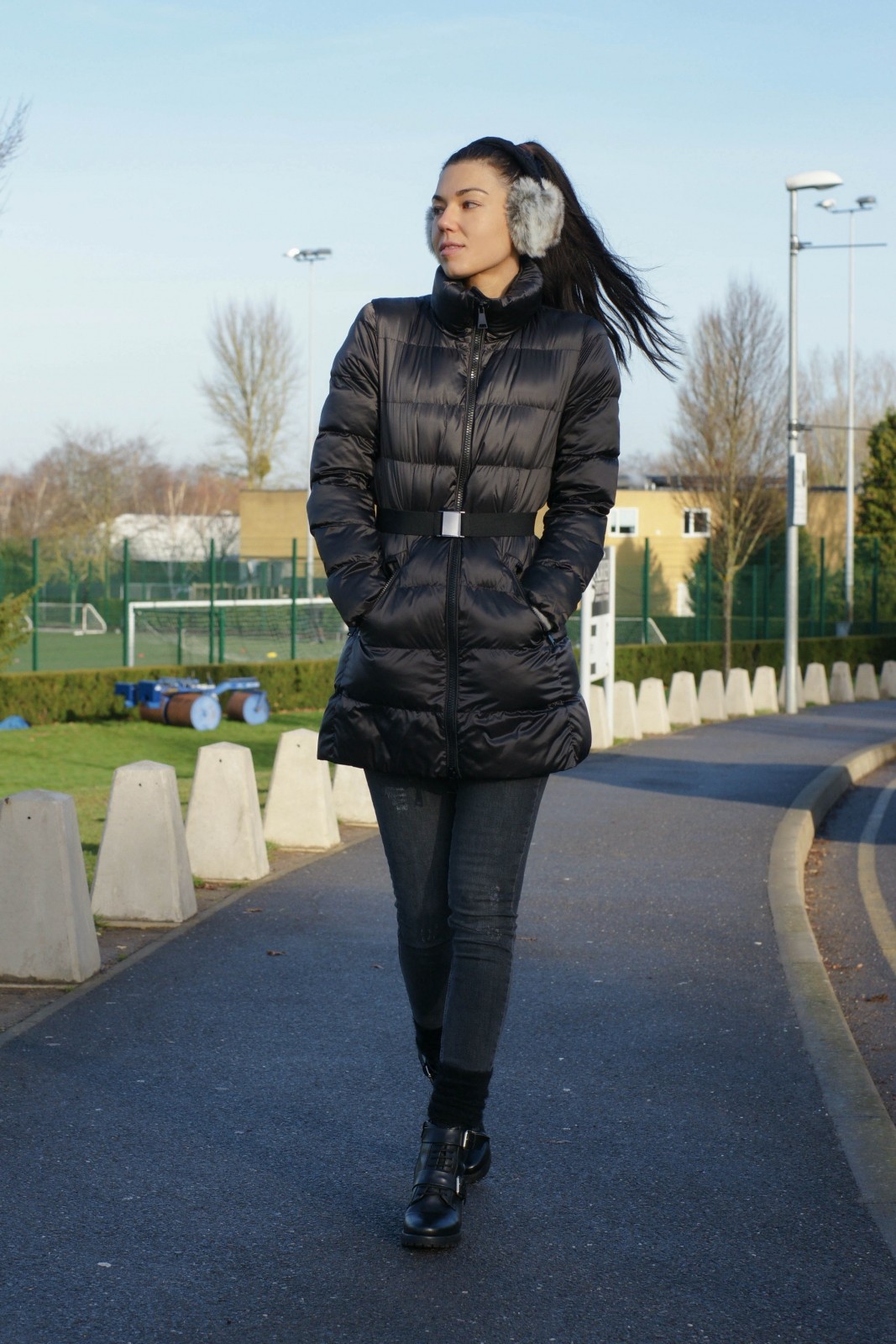 Quilted Jacket With Belt (similar here) | Black Ripped Jeans (similar) | Ankle Boots (similar) | Faux Fur Earmuffs | Grey Plain Knitted Gloves (similar)
The Regular Cropped Quilted Jacket
The cropped quilted jacket is the most common style when it comes to puffer jackets. As they say – one size fits all – or, in this case, one style fits all, so I call this particular style of quilted jacket regular. It is your safest option if you want to add this jacket to your wardrobe. For instance, this Barbour deveron quilt jacket comes in a dark navy colour and a classic cut. It has just the right amount of quilt for extra warmth, making it perfect for those tricky transitional months. Another safe, but a bit more luxurious option would be the Burberry Frankby checked-detail quilted shell jacket in classic black. It also features exposed button fastenings at the front and lining in the brand's signature check-print.
If you're not concerned about the colour choice, why not go for this red feathered puffer jacket. It features a round neck with a mandarin collar and a concealed button fastening. What makes this particular quilted style special are the three-quarter length sleeves and button cuffs.
SHOP CROPPED QUILTED JACKETS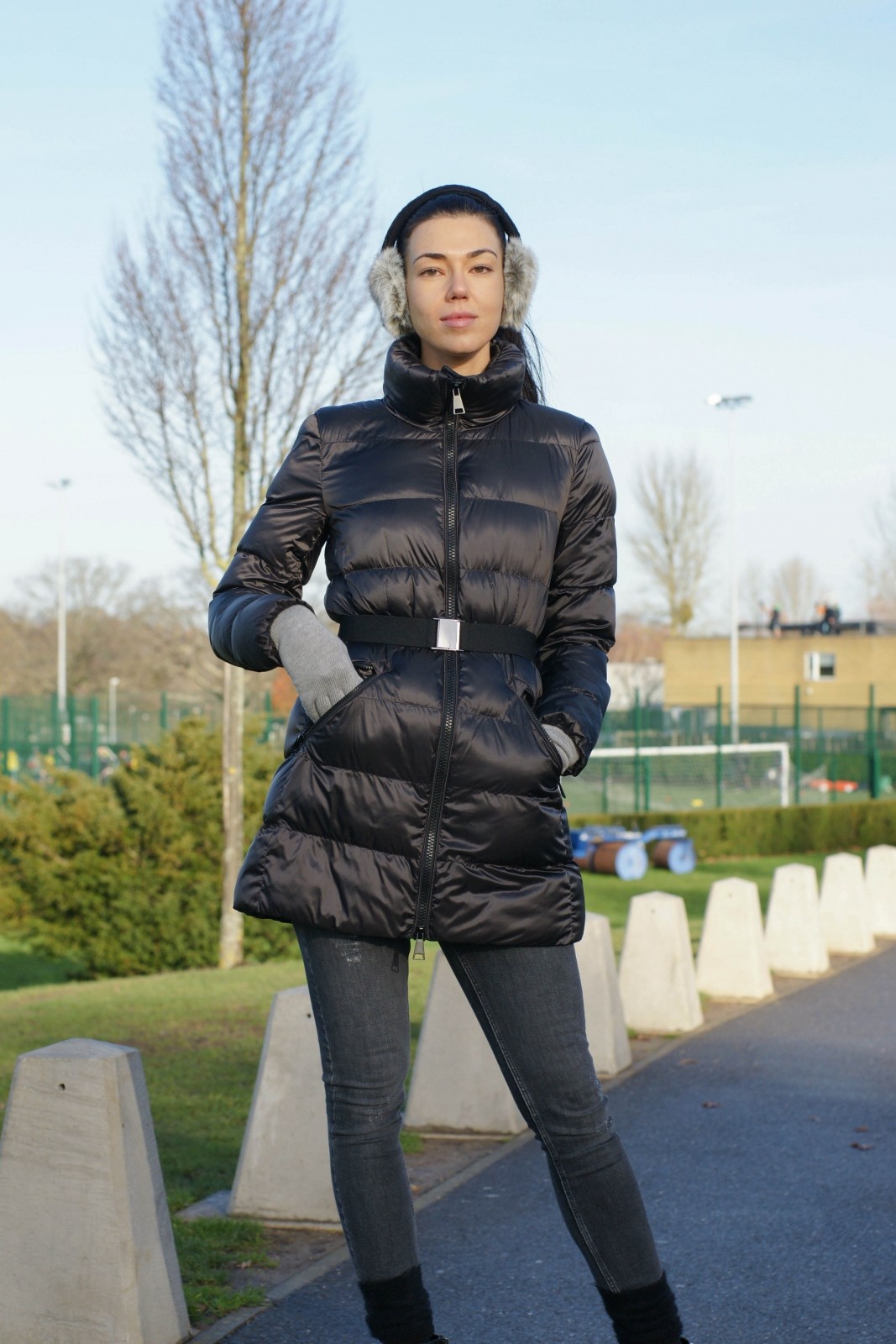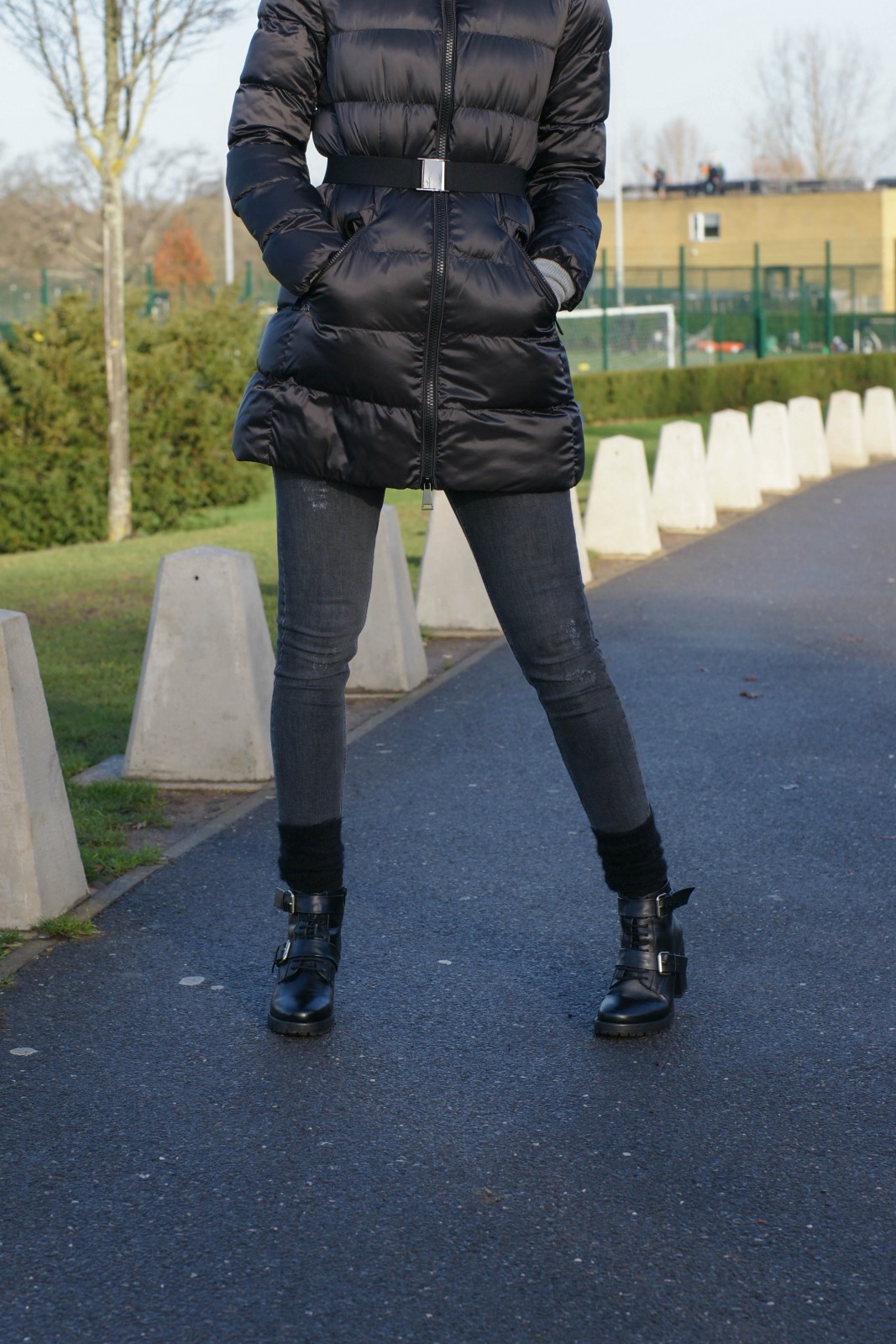 The Quilted Long Padded Jacket
The quilted long padded jacket is the perfect style choice for the winter months when you want to feel extra protected. The additional length of the padded jacket will make you feel like you're wrapped in a fluffy roll. Extra comfy and extra cosy. What more could you want? This Bernando packable walking coat not only comes in emerald and mood indigo colours but is also equipped with a wind-blocking collar. The flattering contoured quilting is not only functional, making it extremely warm, but really aesthetically pleasing as well.
If you want to go for extra length and don't mind spending a few more (well, a lot more!) bucks, then opt for this Prada quilted shell-down overcoat. It is packed with down and padded from funnel collar to calf-grazing hem. If this jacket doesn't shroud you in warmth in those ferociously freezing conditions, I don't know what will. For those of you who want to add a bit of colour, check out this golden green quilted jacket. It features a cutaway collar with a front button fastening and a curved hem, perfect for making a fashion statement.
SHOP QUILTED LONG PADDED JACKETS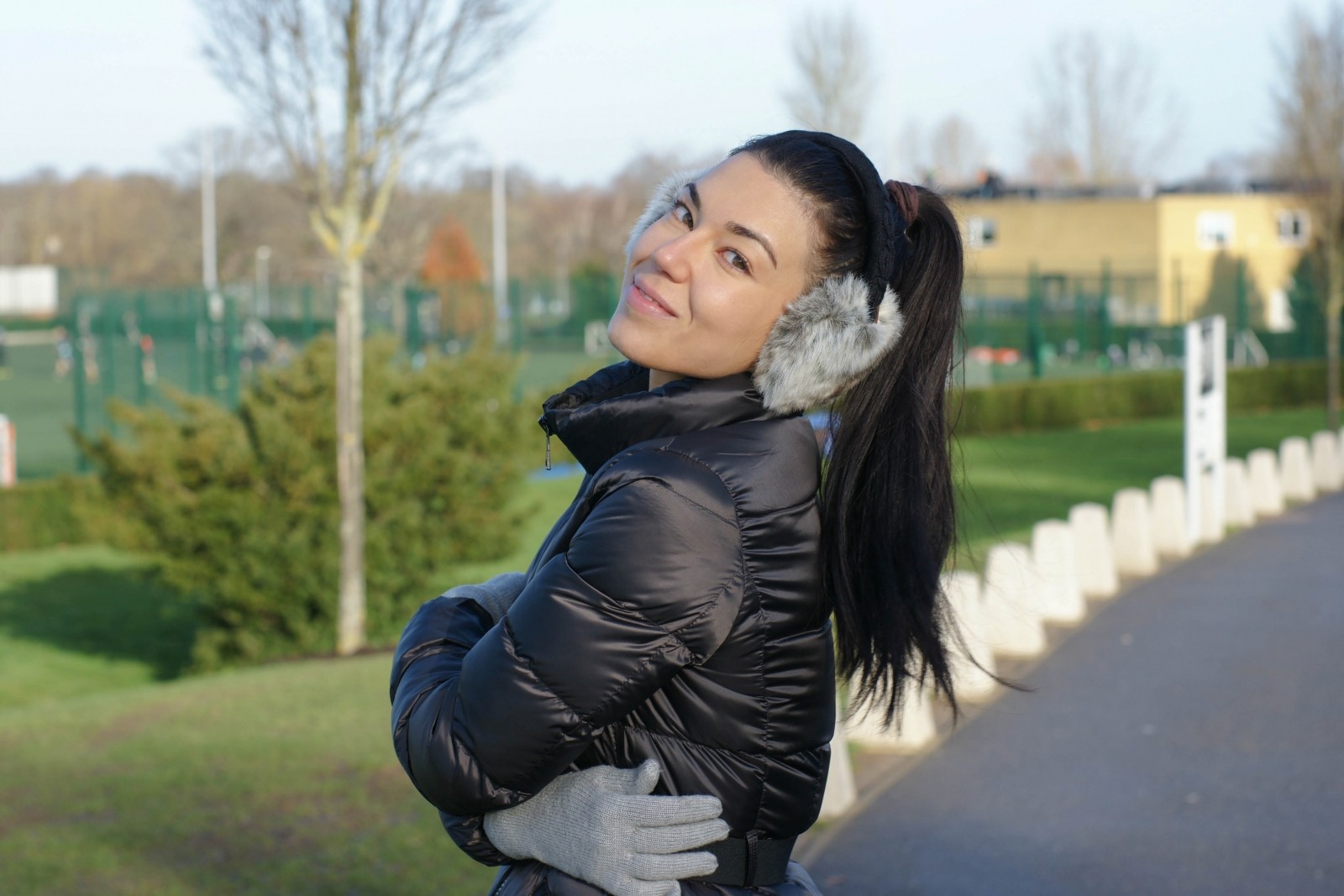 The Hooded Padded Jacket
Want to be protected from cold and rain? Then the hooded padded jacket is the perfect quilted jacket style for you! It is suitable for daily and casual outfits when you can't be bothered to make the extra effort but still want to look presentable. You can choose from a variety of lengths, with some styles coming with a detachable hood, like this faux fur padded parka. With a lightweight and silky-feel style, this quilted jacket will fit you just right! Another great choice is this faux fur trim puffer jacket in black colour, but with a bit of a twist. The chevron-shaped quilting visibly differentiates it from your regular puffer jacket! The extra length will also add more protection and warmth.
As for the true fashionistas out there, I have the perfect hooded style for you! This Tinuviel fur-trimmed shell coat from Moncler is an inspired fusion of '70s silhouettes and military-style elements. In light taupe colour, it features a longer length with a quilted design that cinches at the waist with a logo-embossed belt.  Moreover, the hood comes with a plush fur lining to sweep away rain droplets. Style it with black velvet kick-flare jeans and black leather ankle boots for the perfect winter outfit!
SHOP HOODED PADDED JACKETS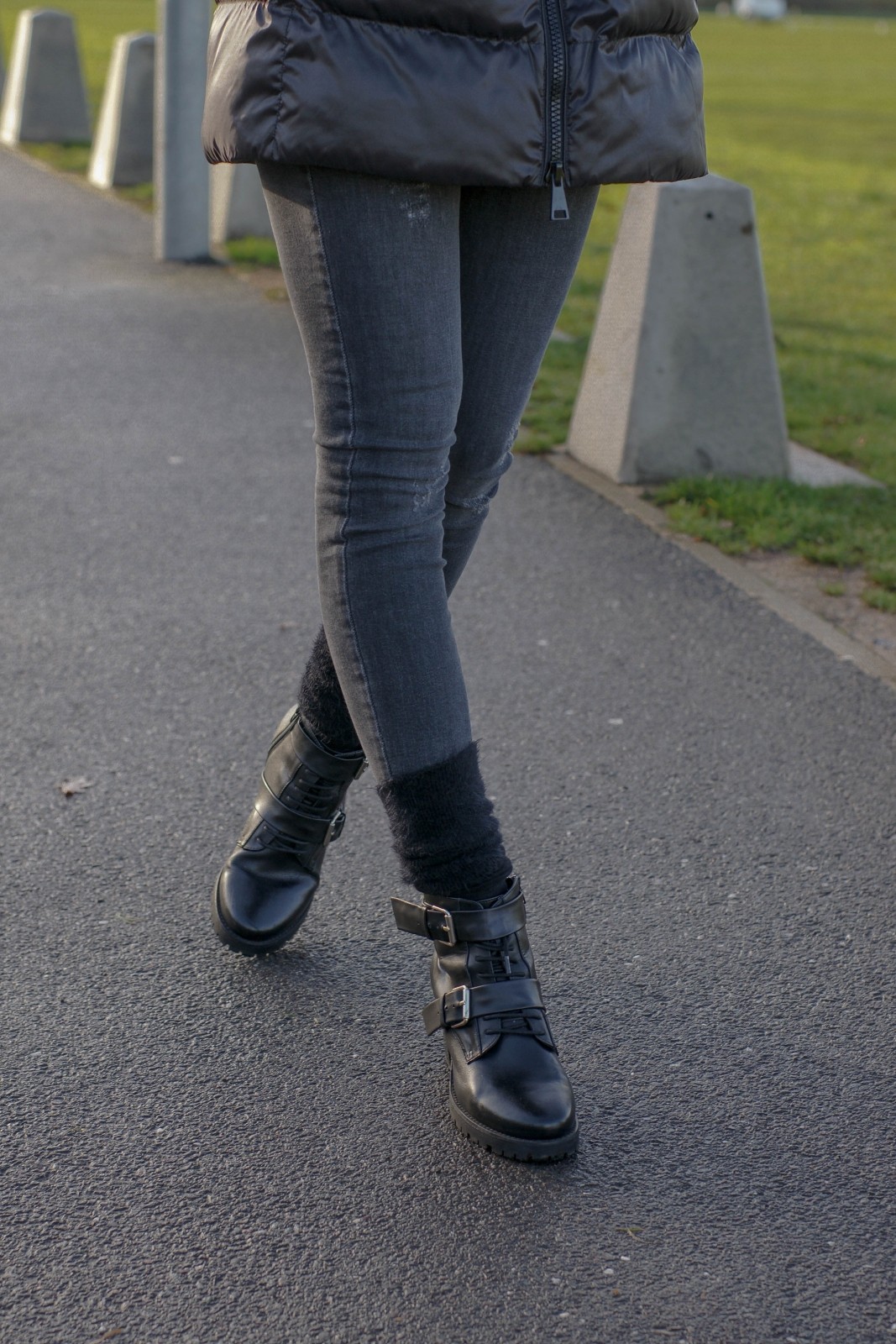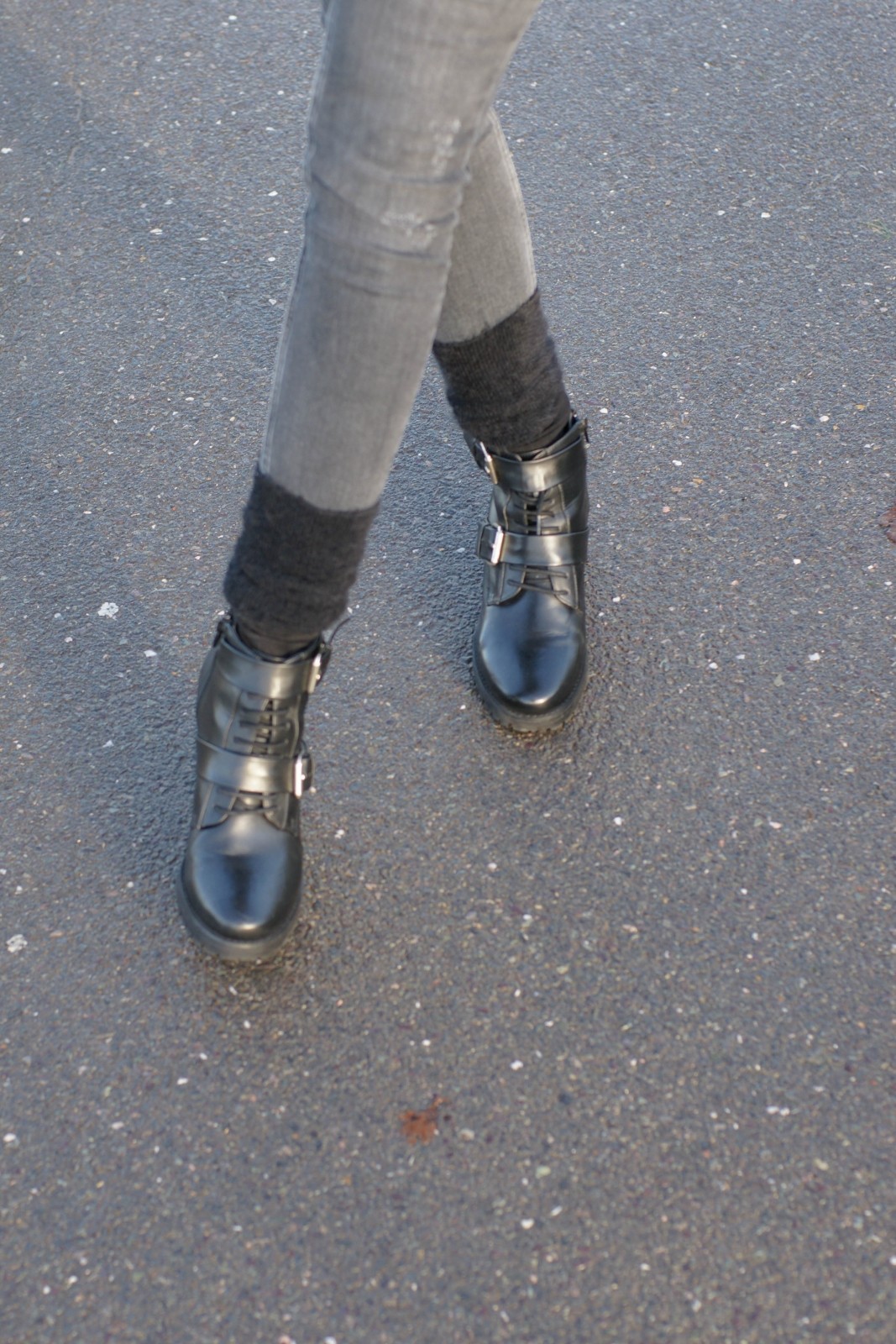 The Belted Quilted Jacket
The belted quilted jacket is my personal favourite quilted jacket style! This quilted jacket with belt has been keeping me extra warm during the last few weeks. Not only that, but the belt details are also making it super stylish. With decorative appliqué and lining, this style could be worn with just about anything! It all depends on the finish of the padded jacket. If it's shiny – you can be as adventurous as you dare to get and style it with whatever you want.
Want to go for a walk? Opt for your favourite high waist ankle skinny jeans and suede trainers. Afternoon catch-up with the girls? Why not try a pleated stretch-jersey skirt with a pair of suede riding boots? You can even style your quilted jacket with a pair of white flared trousers! As long as you feel comfortable and layered enough, whatever quilted jacket style you choose, it would be a great choice.
SHOP BELTED QUILTED JACKETS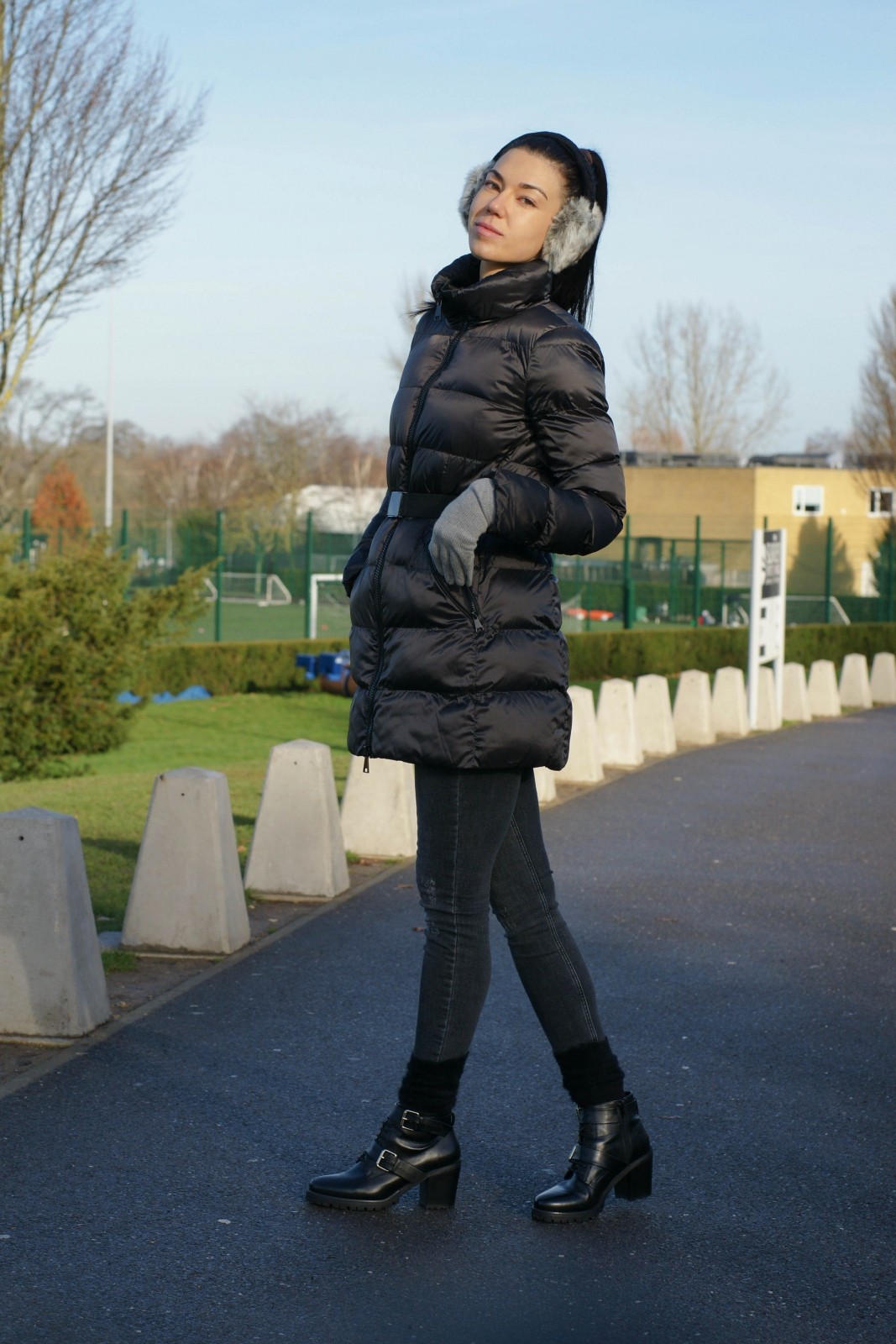 Psst! Check out more of my outfit styles here!
Let me know which of the 4 quilted jacket styles is your favourite in the comments below!
YOU MIGHT ALSO ENJOY:
4 Reasons To Get A Red Coat This Christmas
Keeping It Casual With A Long Coat & Trainers
The Red Biker Jacket In My Wardrobe