Okay, let's be clear on one thing – before coming to the UK I'd never heard of Makeup Revolution. Actually, I think I was first introduced to the brand when I watched one of Sophie's (sophdoesnails) YouTube videos. Although she has a whole makeup line with Makeup Revolution, her reviews are very informative and come across as being quite genuine. Thus, I thought I should try some of their products! Ahead, I'll be reviewing three of Makeup Revolution's best sellers – the Bold As Brass Highlight & Eyeshadow Palette, the Vivid Baked Highlighter and the Fortune Favours The Brave Palette.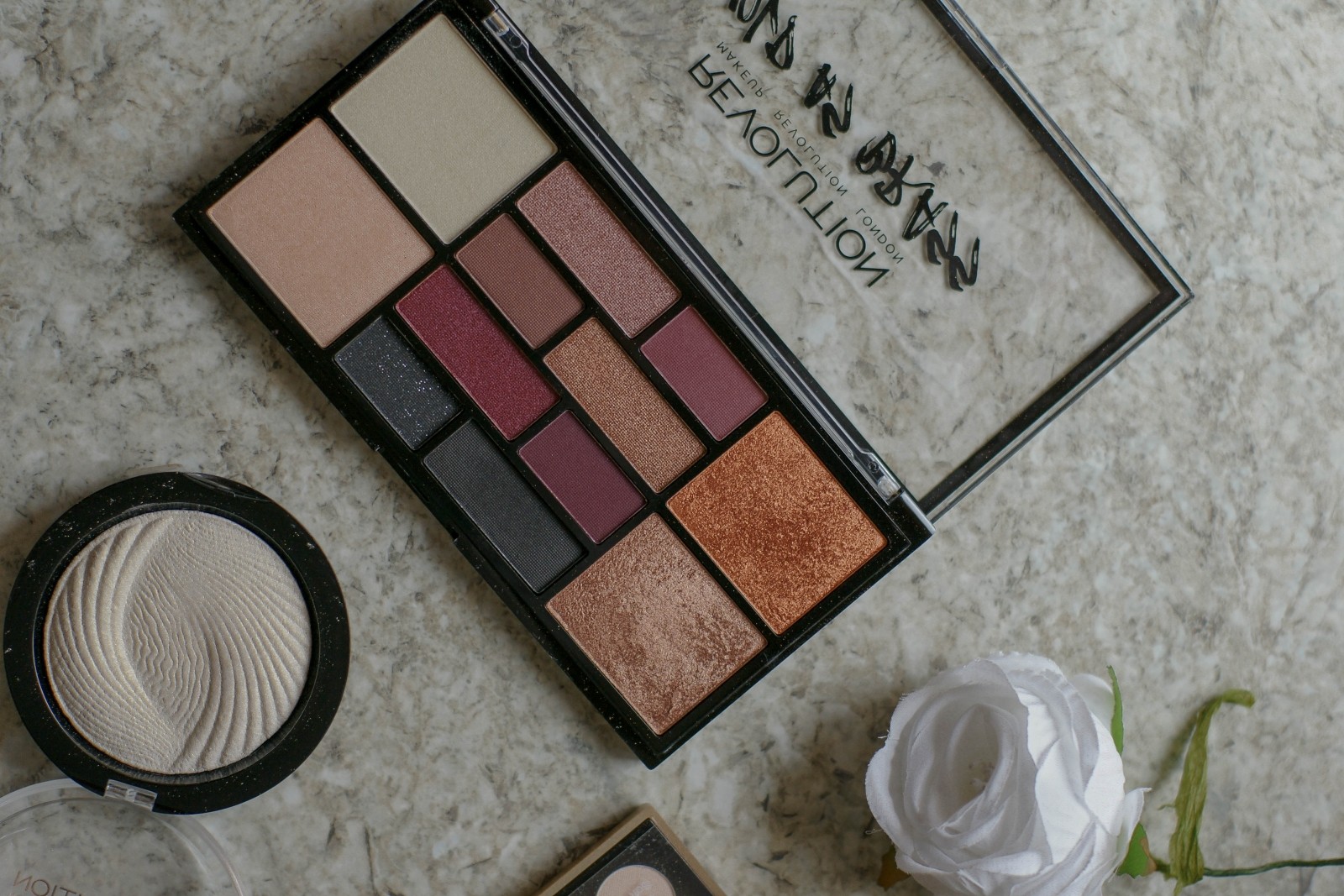 Makeup Revolution Bold As Brass Highlight and Shimmer Eyeshadow Palette
Unfortunately, the Bold As Brass Palette is no longer available and I got my hands on it as part of a promotion when I bought the other two Makeup Revolution products. However, you can still buy it from Amazon or Ebay. The palette is 2 in 1 – shimmery eyeshadows and highlighters. It contains 8 eyeshadows of which 3 are deep berry tones, 3 consist of bronze and champagne tones, and 2 are black tones. All of the eyeshadows are highly pigmented and you need to be very careful when applying them on your eyelids. When I first used the deep sparkly black eyeshadow I sort of smudged the whole thing onto my eyelid and it became one big dark mess. It looked like I'd been fighting for the eyeshadow palette during a Black Friday event at Sephora… I would imagine that sort of thing happens somewhere in the world. Nevertheless, the eyeshadows are definitely worth it if you want to achieve a night glam look, especially during the festive season.
As for the highlighters, you have two options: 2 shimmering highlighters and 2 baked bronzers. One of the highlighters is a very light gold colour, while the other has a light peach tone. Both of them are not very pigmented and are perfect for a daily makeup look when you don't want to blind someone with your glowing cheeks. The bronzers, on the other hand, come in deep bronze and pink tones. Compared to the highlighter, they are far too pigmented for my personal taste. If you love your bronzers, then you'll love these. The colour payoff is definitely worth it!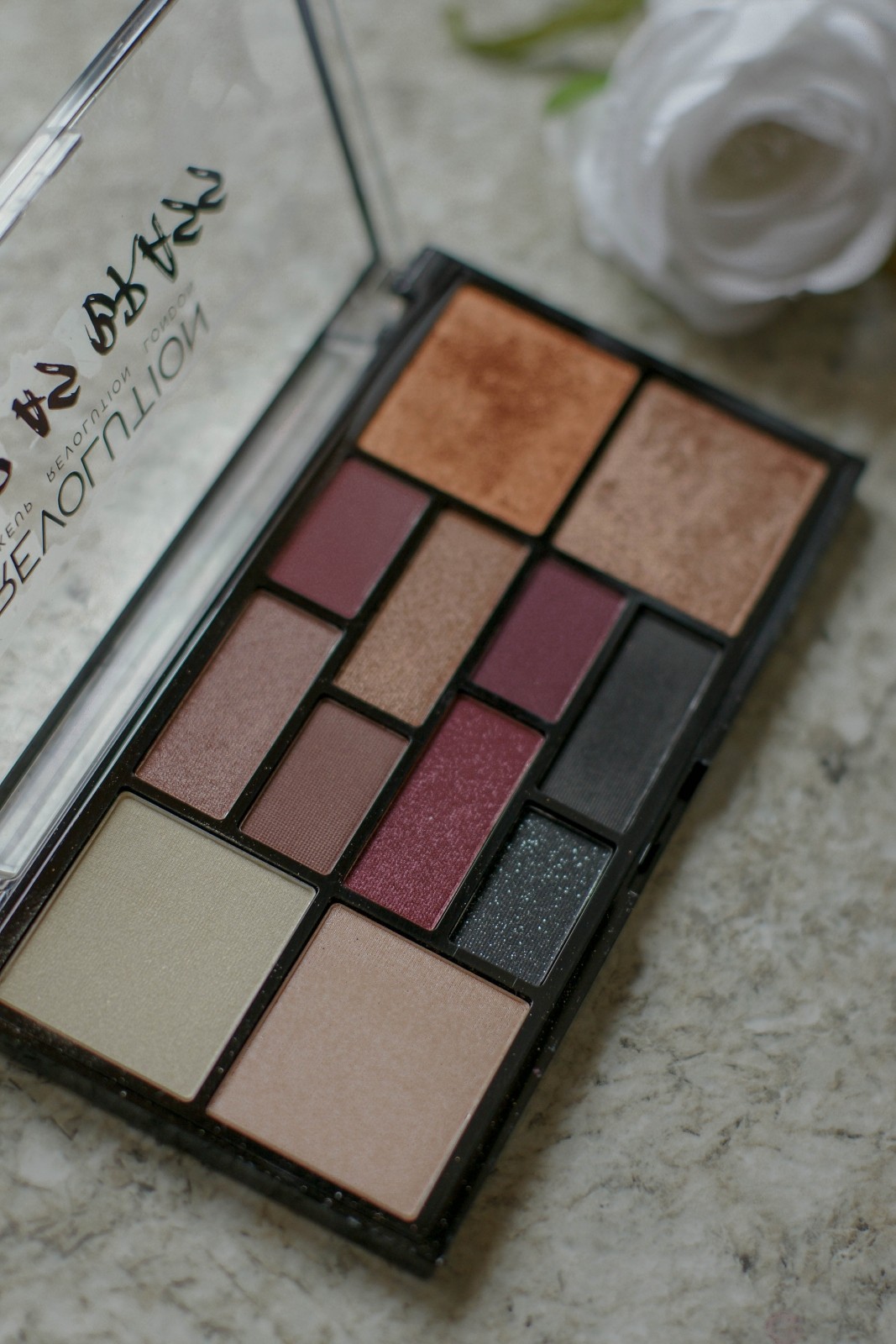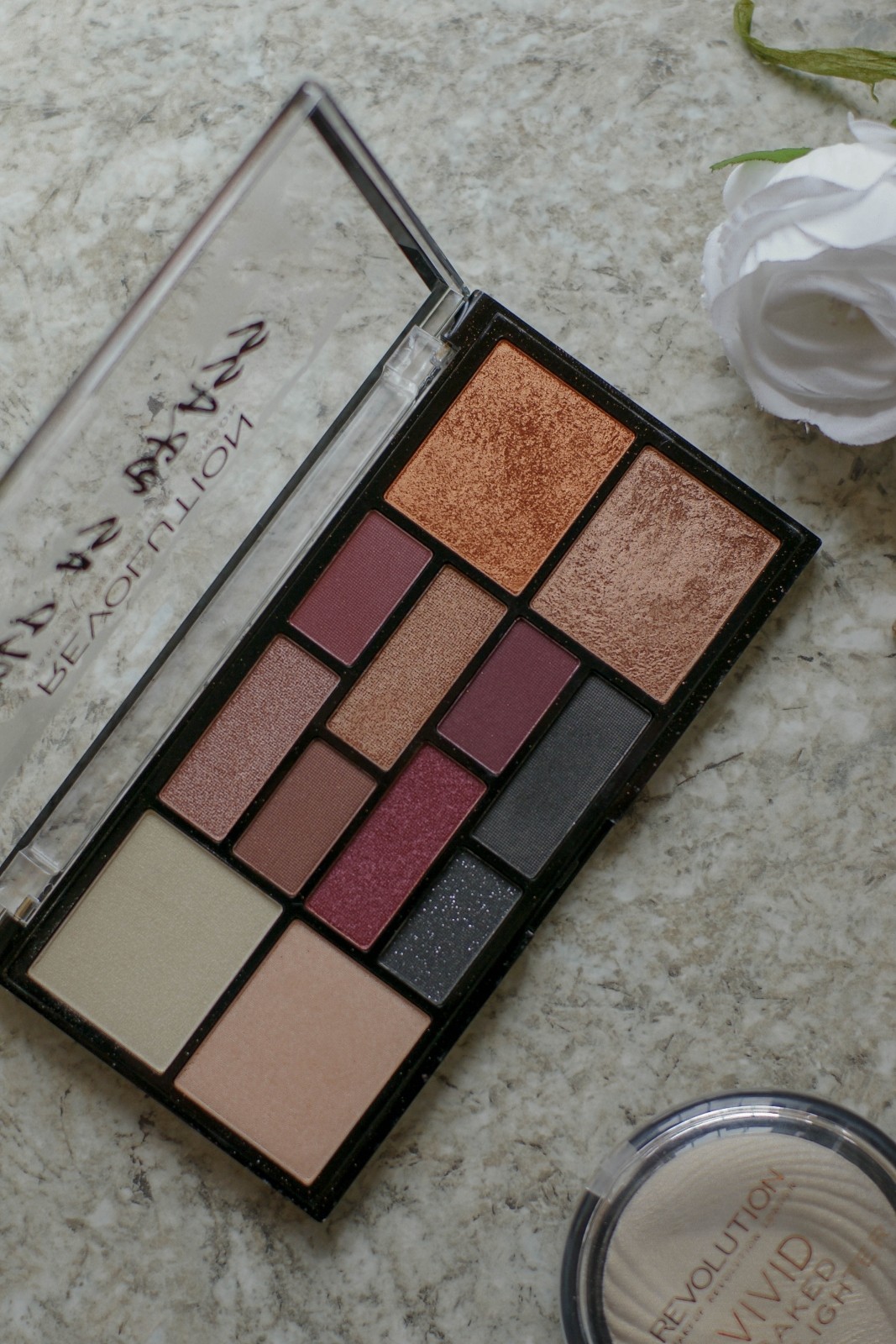 Makeup Revolution Vivid Baked Highlighter
Speaking of highlighters, the Vivid Baked Highlighter in shade Flash from Makeup Revolution is the perfect shimmery white highlighter with green undertones. It is very pigmented, ideal for flattering and illuminating any skin tone. Makeup Revolution suggests that this highlighter can be applied either wet or dry, however, I've never tried applying it wet. For those of you who have a Master's degree in highlighter application, by all means, go ahead and try a wet application. For the rest of us commoners, the safe choice would be to stick to dry highlighter application. I don't remember the number of times I've tried to experiment with my makeup application. Consequently, I've ruined a perfectly good makeup look!
You can sweep the Makeup Revolution Vivid Baked Highlighter over your cheekbones, cupid's bow and brown bones for a variety of intense and softer looks. Although I think there is already enough pigmentation, you can definitely build-up your highlighter glowing look. If you don't fancy this shade, there are 7 other shades to choose from. Varying from light and deep bronzes to pink and metallic shades, this highlighter is one of the best and affordable ones out there!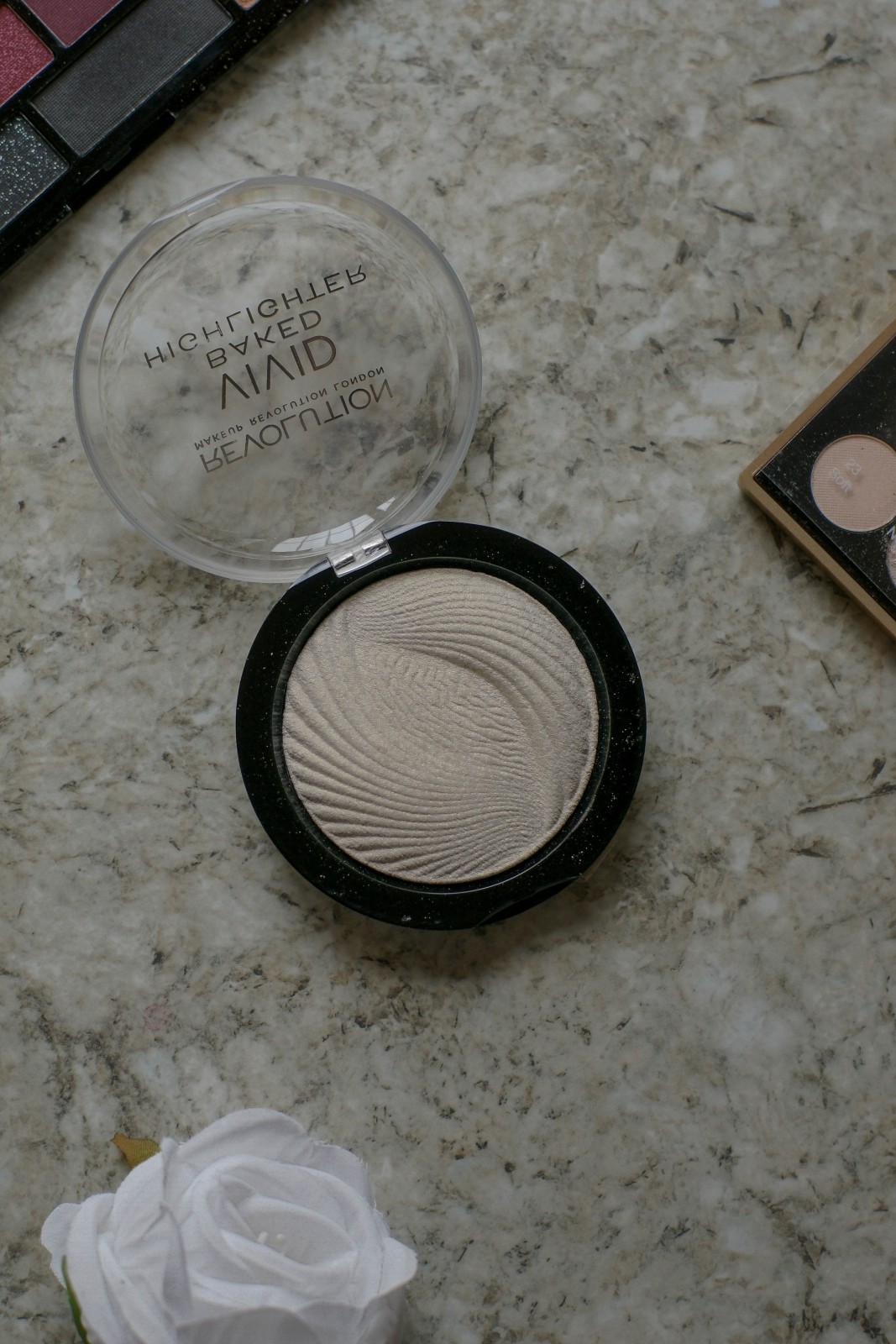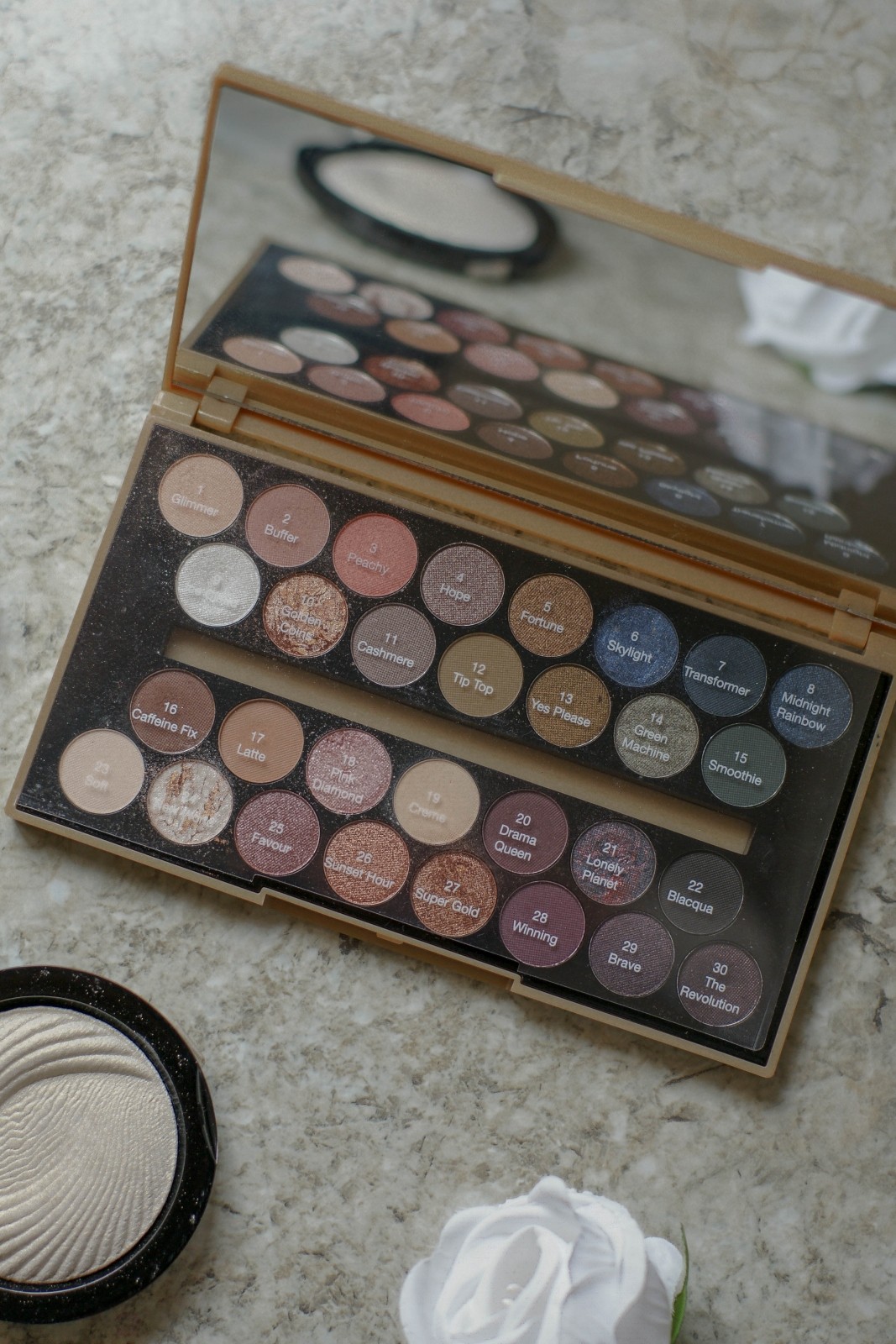 Makeup Revolution Fortune Favours The Brave
This Makeup Revolution palette embodies the true meaning of the word 'bargain'! Coming with 30 eyeshadow colours, the Fortune Favours The Brave eyeshadow palette offers a variety of matte, shimmer and sheen shades. From brightening colour bases to bold blues and purples, this palette will cover all of your eyeshadow needs. The black and deep purple shades like Blacqua, Brave, The Revolution and Winning are heavily pigmented. Thus, I strongly recommend using a lighter hand when applying. If you go overboard with any of these eyeshadows, you'll really struggle with blending them. Once, I wanted to achieve a very deep dark smoky look but ended up with a huge black blotch.
The matte and shimmer blue shades – Skylight, Transformer and Midnight Rainbow – are also very pigmented and perfect for an intense makeup look. However, I find them a bit powdery and not very blendable. On the other hand, some of the shimmer pinks and golds like Sunset Hour, Pink Diamond, Super Gold and Golden Coins are ideal for adding some sparkle to the middle of your eyelids. Just make sure to add a bit of concealer before application. These shades tend to smudge and blend with the rest of your eyeshadows.
The lighter shades like Soft, Latte, Crème and Buffer are sadly not pigmented at all. Actually, you'll struggle with getting any sort of colour from them. I've tried applying them with a slightly wet brush but had no luck at all. However, you can definitely use them as a transitional colour. The Latte and Buffer, especially, are perfect as transitional eyeshadows.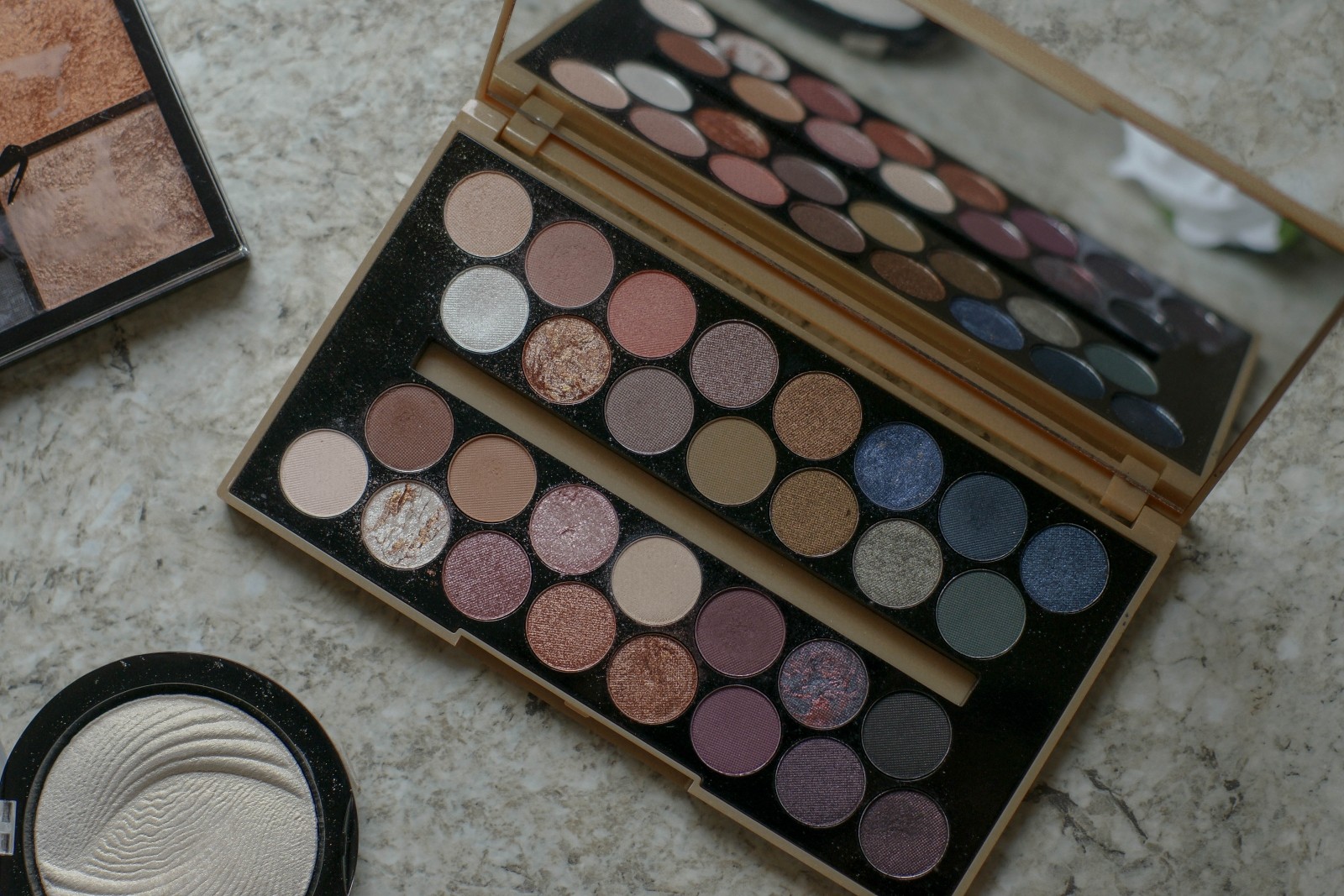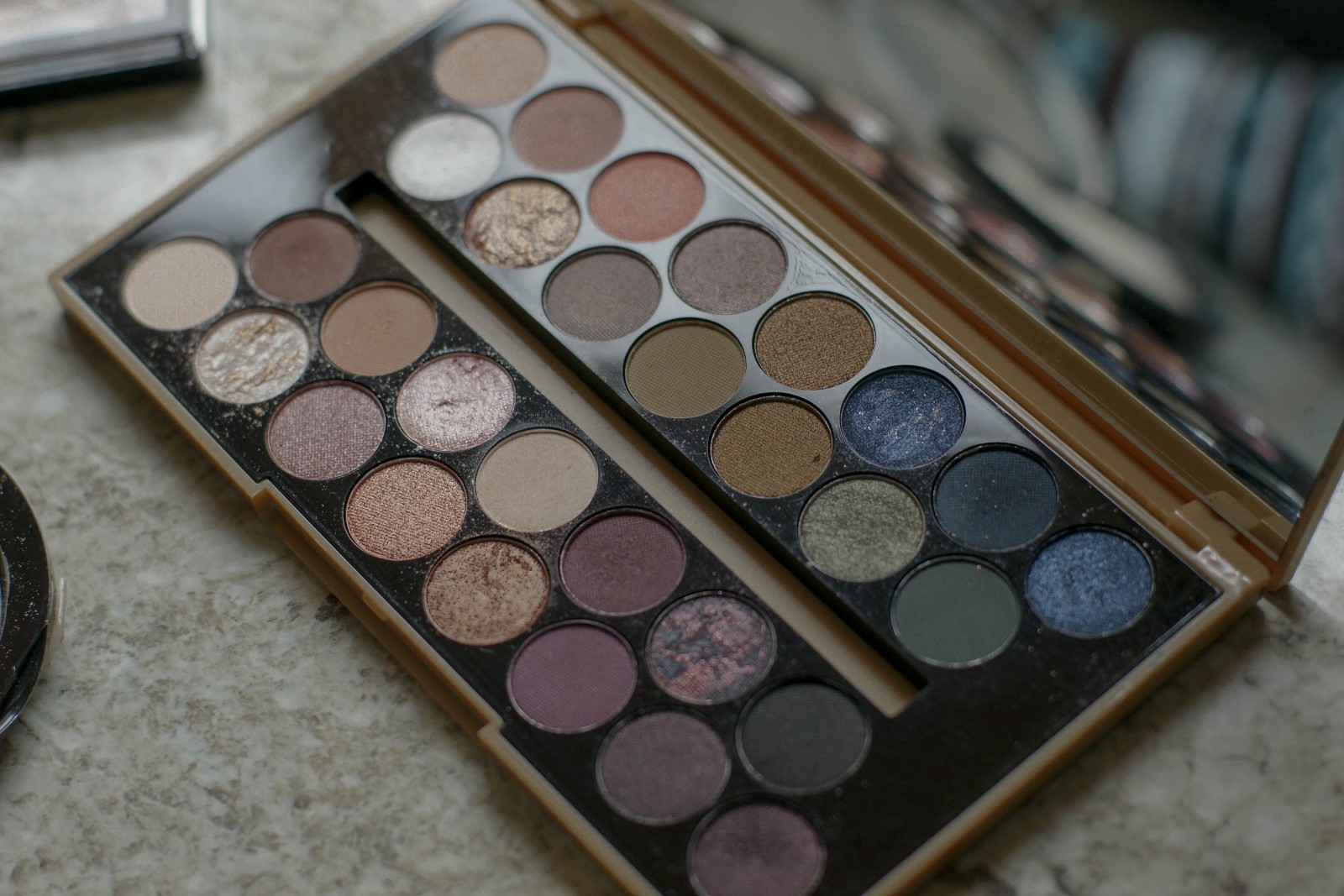 Overall, considering the prices of Makeup Revolution are cheap as chips, you definitely get a good bargain. Personally, I think some of their products are extremely overrated – just read my review on the Makeup Revolution Conceal & Define Liquid Concealer – while others are pure gems! Honestly, the Vivid Baked Highlighter is a miracle product. Also, Fortune Favours The Brave palette really offers you a great colour range and pay-off!
Which is your favourite Makeup Revolution product?
Check more makeup and beauty product reviews here!
YOU MIGHT ALSO ENJOY:
Drugstore Concealers For Dark Circles I've Tried In 2018
Urban Decay Naked 2 Basics Palette Review + Swatches