Considering the fact that most of us will most probably spend the summer at home, there is no reason to dress up. On the other hand, you can make the most of it and actually become even more creative with your style. After all, it is summer and you can turn your patio, garden or terrace into the next hot spot in town! Well, a spot for one or two people, no more than 10 for sure… If you're up to the challenge, then I've prepared some amazing styles of floral dresses to experiment with this summer!
From long-sleeved to wrapped styles, I'm sure you're going to find at least one floral dress to make your summer even hotter! Best of all, it doesn't really matter if it is sunny outside. You can shrug off any bad weather with a vibrant summer dress. Just have a look at Kelly Brook's floral number and you'll be convinced to wear one too, no matter the weather conditions this summer!
Long-Sleeve Floral Dresses For Summer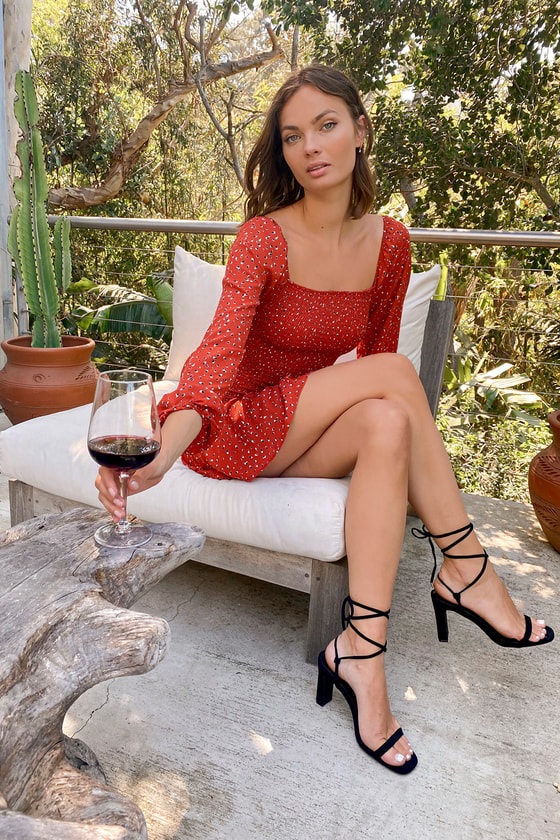 This red print long-sleeve dress is called 'Sunset in Sicily' and I couldn't agree more. It doesn't matter if you're in Sicily or not, this red is perfect for the next garden party! If you don't have a garden, just have a fabulous stay-at-home alone time with a glass of wine on the balcony. You can also put the strappy heels on! I also came across some amazing boho style floral dresses, as well as gorgeous summer colours such as blue, green and pink!

Summer Floral Wrap Dresses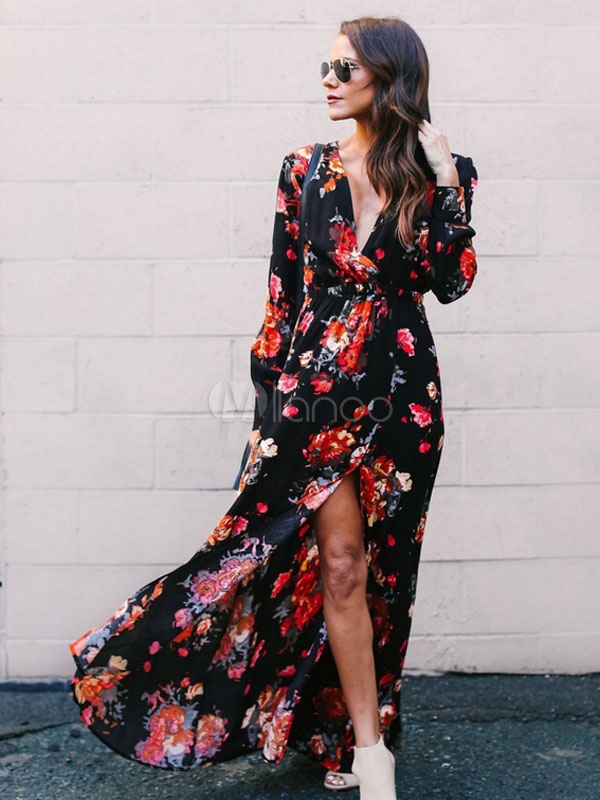 If you want some freedom in your movement this summer, get a wrap dress! Usually, wrap dresses have a very relaxed fit. Thus, it is a good excuse to get another ice cream cone as you'll have some extra space available. I found some amazing floral wrap dresses in a variety of colours and lengths. Moreover, you have the option to wear them whatever you want! As these type of dresses tend to have a more casual look, you can either opt for white sneakers during the day or sandals during the night.

Pleated Floral Dresses For Summer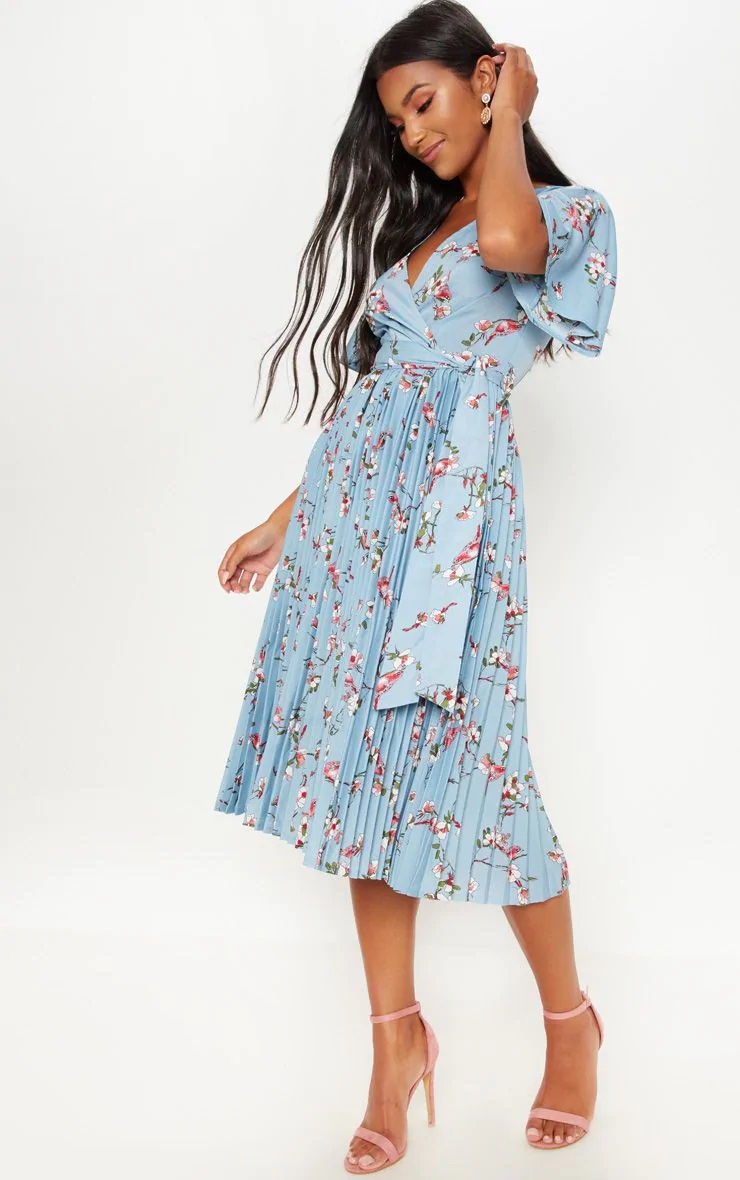 If you want to feel extremely feminine this summer, then a pleated dress is the way to go! When it comes to these styles, usually the skirt is pleated in midi or maxi size. This not only looks incredibly feminine but also stylish. If you have a summer wedding to attend or a hot date on the beach, then a floral pleated dress will certainly be one of your best choices. From midi to maxi lengths, from light blue to dusty pink shades, have a look at the choices below!

What is your favourite type of floral dress for the summer? Actually, the question I should probably ask is whether floral print dresses are your style? Maybe you'd prefer to wear something more simple and classic but I've convinced you the opposite?! Let me know in the comments below!
YOU MIGHT ALSO ENJOY:
3 Reasons To Get A Leather Pleated Skirt
8 Red Slip Dresses To Consider For Your Next Date Night
Experimenting With Workout Wear – How To Wear It To Work!