I would lie if I told you that Amazon Fashion would be my number one choice when it comes to buying anything fashion related. Not that I've heard a lot about it, no! It's just that it doesn't really come to mind when I'm doing online shopping. I have bought a few things in the past but I haven't really paid attention to what Amazon Fashion really offers!
Well, I should really give myself a slap on the wrist because I've been missing out a lot! I'm not even exaggerating. Back in September, I had the chance to explore what exactly Amazon Fashion has to offer and items I bought amazed me.
Scroll down to find out what exactly I bought from Amazon Fashion* this September!
What I Bought From Amazon Fashion In September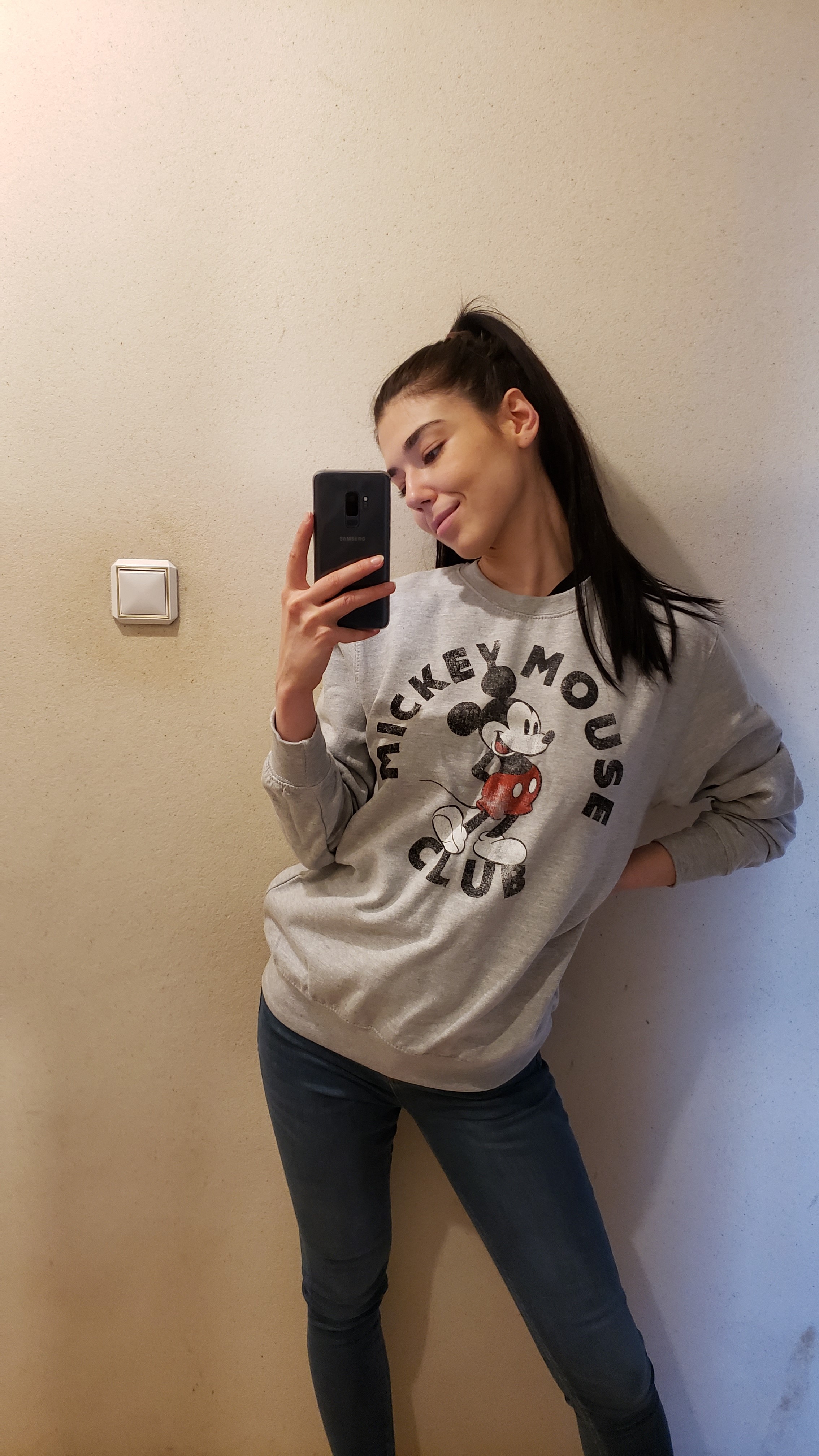 Disney Women's Mickey Mouse Club Sweatshirt HERE
This Disney sweatshirt is something that I've been dreaming to have. No joke, I absolutely love Disney! So, seeing Mickey Mouse printed on a sweatshirt made me scream a little bit with excitement. For under $30 you get extremely comfortable sweatshirt. Moreover, it's 80% cotton! I've already worn it once and the snuggling feeling didn't leave me even once! The size I got is UK 10 and it fits perfectly – enough room to be comfortable but not look baggy.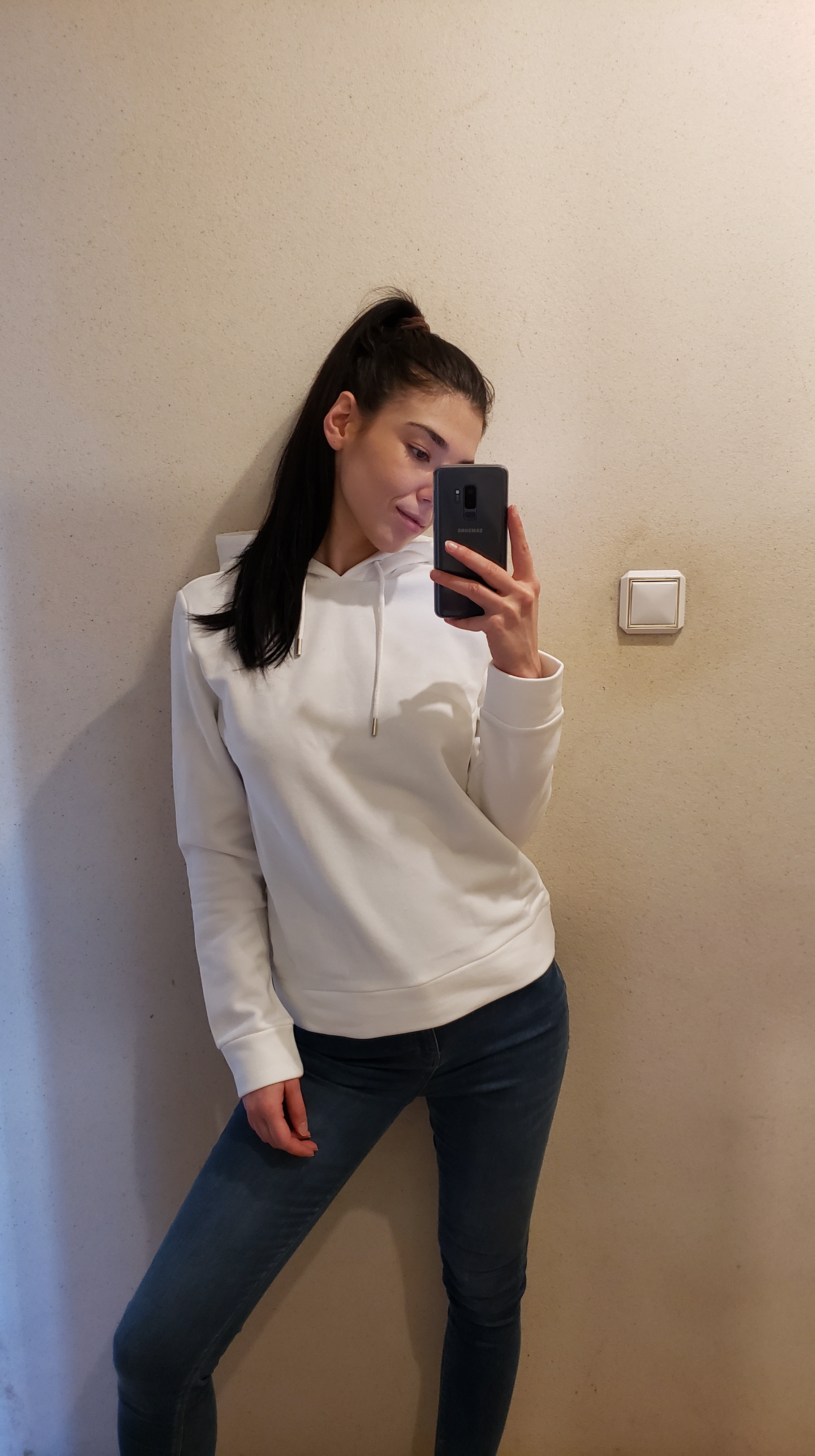 MERAKI Women's Cotton Blend Hoodie Sweatshirt HERE
Another sweatshirt I fall in love with from Amazon Fashion is this white Meraki hoodie! Also under $30 and it's available in a range of colours. You can buy it in red, pink, black, blue or grey. Made from 70%, you won't be disappointed with the quality. I got this hoodie in size 10 and it also fits perfectly. I would just love it to be slightly longer as the current length is slightly on the short side for my personal preferences.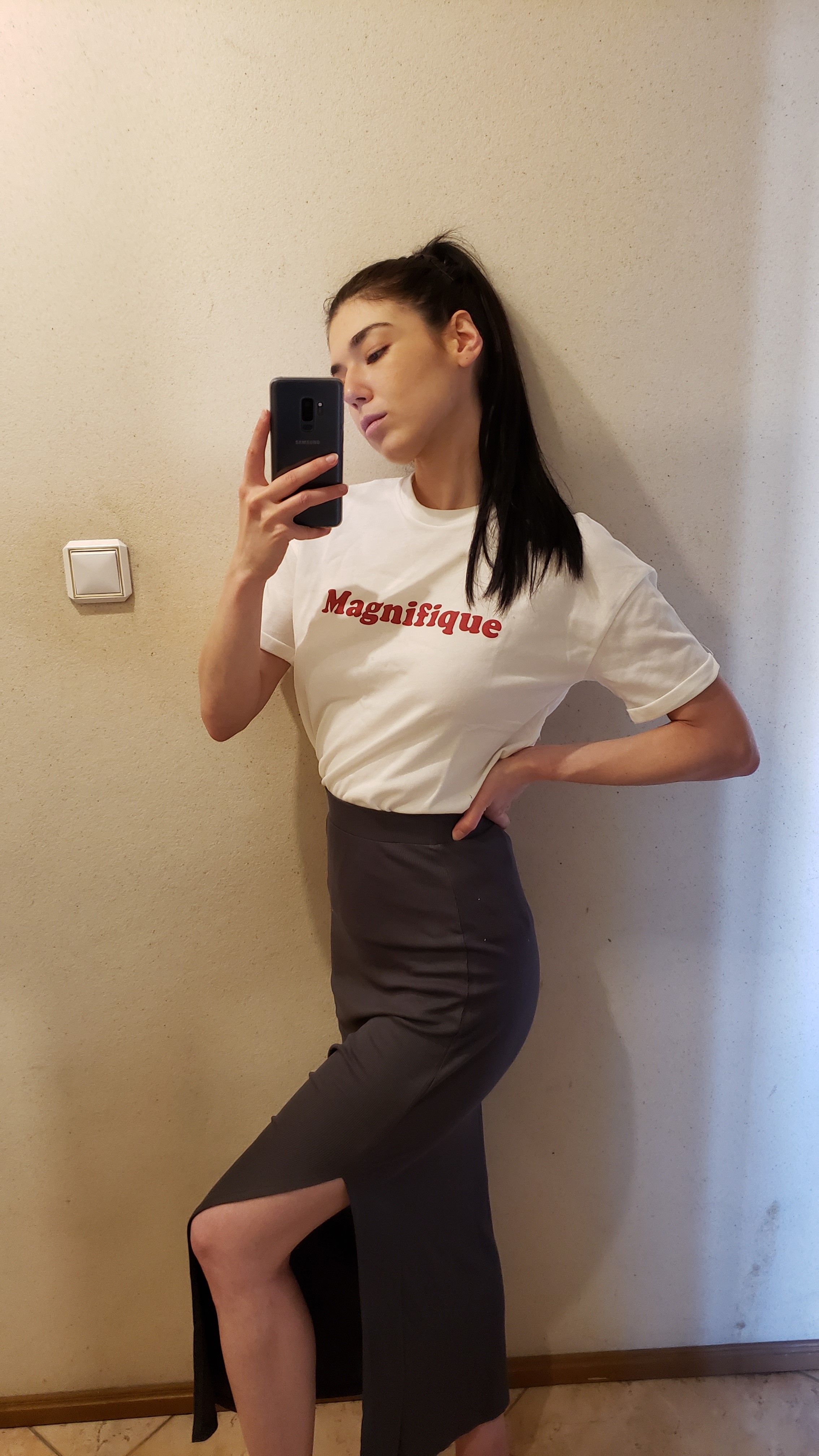 Slogan Crew Neck T-Shirt HERE | Lightweight Rib Maxi Skirt HERE
Amazon Fashion also offers amazing selection of slogan T-shirts! Initially, I bought the T-shirt and skirt separately but when they arrived, I paired them together. You might think that October is definitely not a month for wearing T-shirts, yet I wore it yesterday under a red leather jacket and it was a match made in heaven! Actually, this is Amazon's own brand – find. It's %100 and under $20. I got the T-shirt in size UK 10 which is slightly bigger than I would prefer. I would suggest you go down a size if you want a tighter fit.
The skirt, on the other hand, can be worn with pretty much everything. It's just a versatile skirt. It all depends on how and what you style it with. If you want to wear it casually, then opt for a tee and trainers. Moreover, you can wear it during winter. Just throw your favourite jumper over and a pair of boots and you're ready to go! I went for a UK size 8 because of the waistband. It fits nicely and it's extremely comfortable. There are also other colour options – red, black, blue and many more!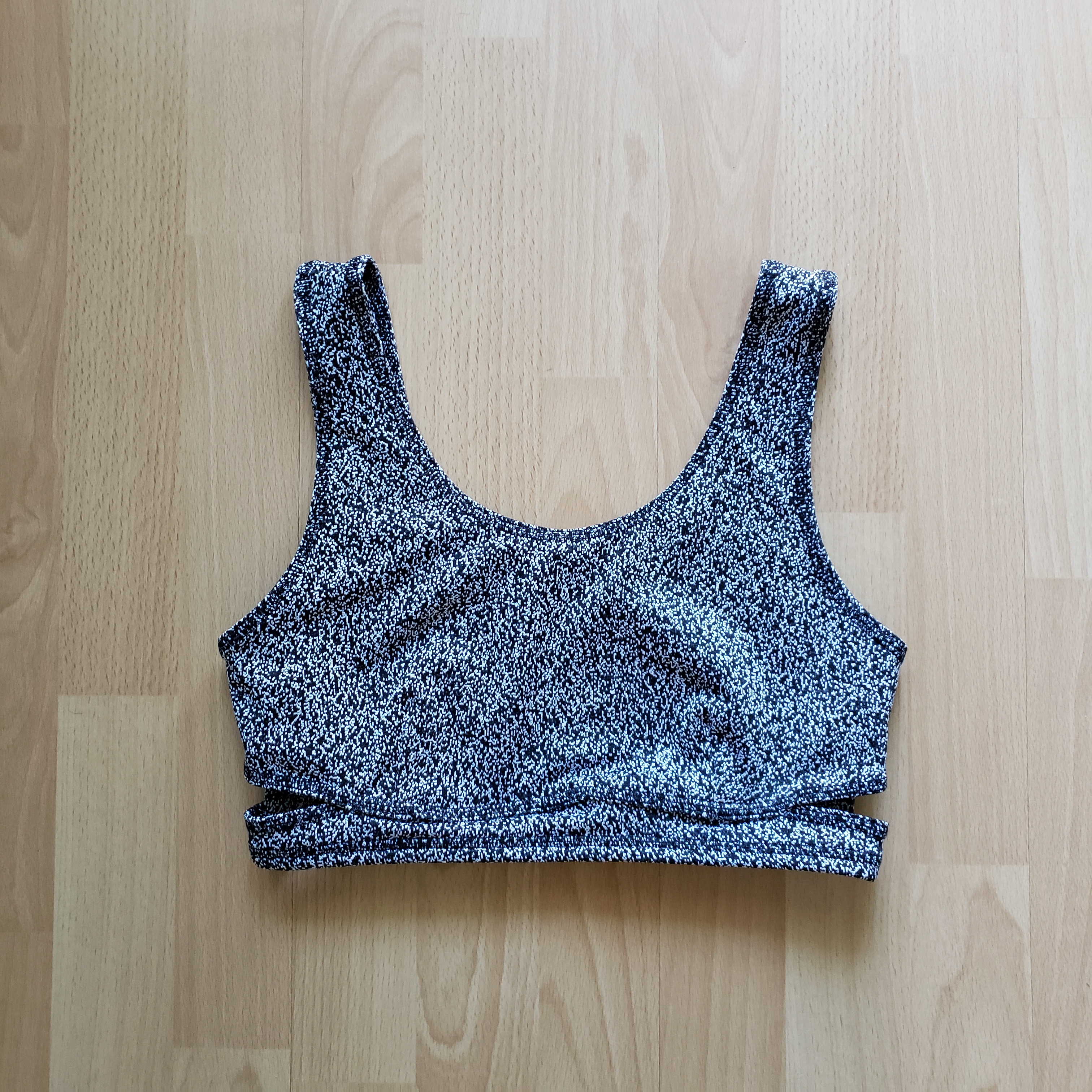 AURIQUE Yoga Sports Bra HERE
One can never have too many sports bras, thus Amazon Fashion seemed like the perfect place to look for another one! Again, this is Amazon's own brand, yet, the quality is absolutely amazing. It's super soft, very comfortable and stretchy. It does give support but I think I should have gone for a size down. As I'm not using it as a yoga bra, it can be a bit loose for running! Apart from that, it's a very nice sports bra!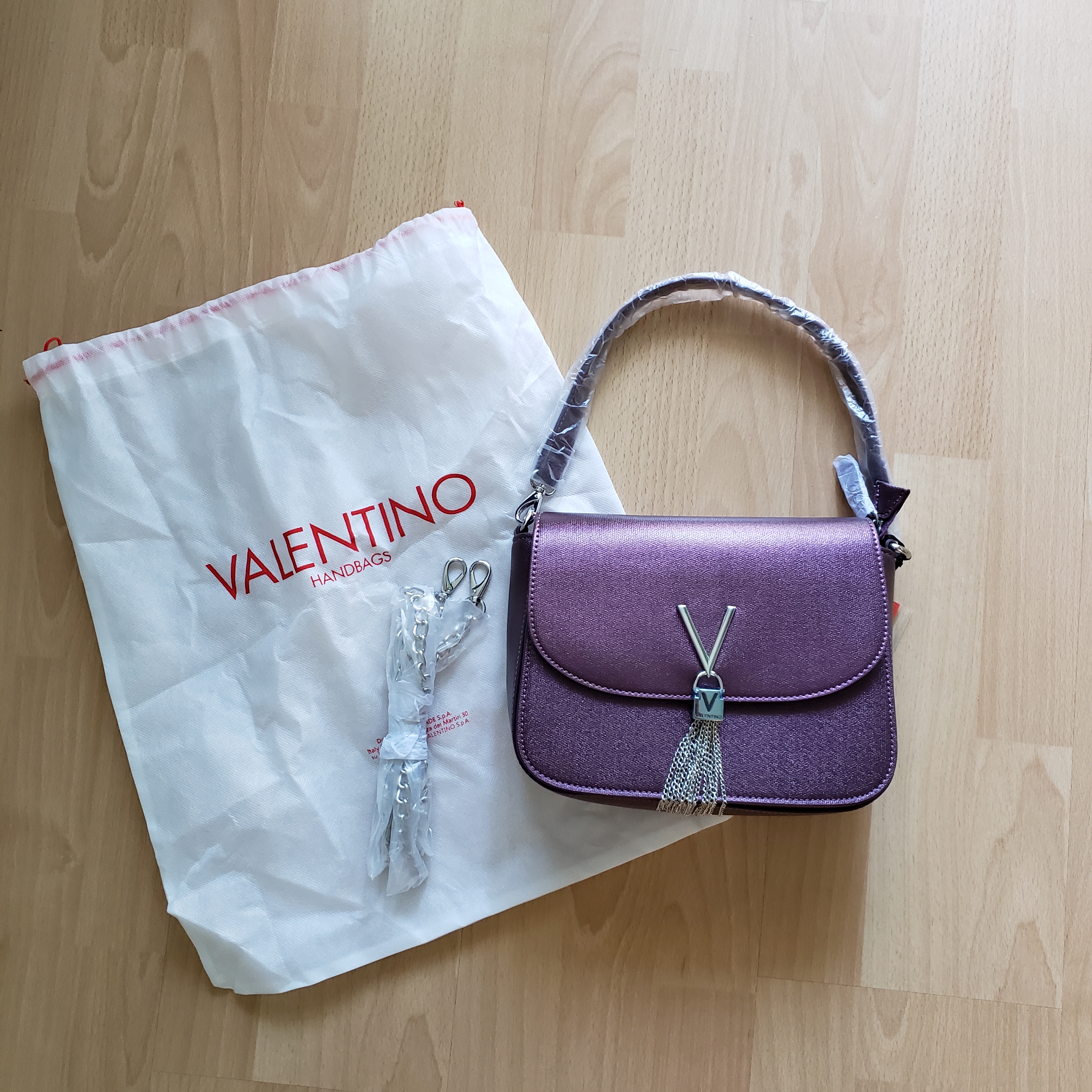 Valentino by Mario Valentino Cross-Body Bag HERE
This Mario Valentino bag is absolutely stunning! There are other colour options but I wanted something different and unique, so I went for the purple design. The bag comes with a dust bag and two straps. One is a short leather strap to carry it around like a purse. The second is a chain strap for a cross-body wear! Unfortunately, it's not real leather but for under $80 you can't expect to have it all.
Amazon Fashion also offers underwear, so I decided to get myself a bra and matching thongs! They are produced by Amazon's brand Iris & Lilly and are 100% cotton. Personally, I always buy cotton underwear and the thongs come in a pack of 3 for under $20. Absolute bargain!
Overall, I'm extremely pleased with the purchases. All of the products look and feel amazing!
Have you ever bought anything from Amazon Fashion?
*I have received a voucher from Amazon to buy the products. Reviews and opinions are genuine.
YOU MIGHT ALSO ENJOY:
Get Gigi & Bella Hadid Outfits At The VMAs
5 Famous & Inspiring Celebrity Style Icons
Get Kylie Jenner's 22nd Birthday Wardrobe
3 Simple Ways To Make Your All-Black Outfit Stand Out