Dubai is a city of tremendous possibilities and romantic ones are no exception. You can find here everything you need for the arrangement of an unforgettable date. Nowadays, Dubai is a perfect place to launch a successful business and increase your cultural level. You can also arrange a romantic trip with your beloved partner. This city will bring you a lot of bright moments and wonderful emotions. If you want to spice up your relationship, be sure to go there.
Ahead, we have prepared five most romantic spots that will come in handy when you decide to please your other half.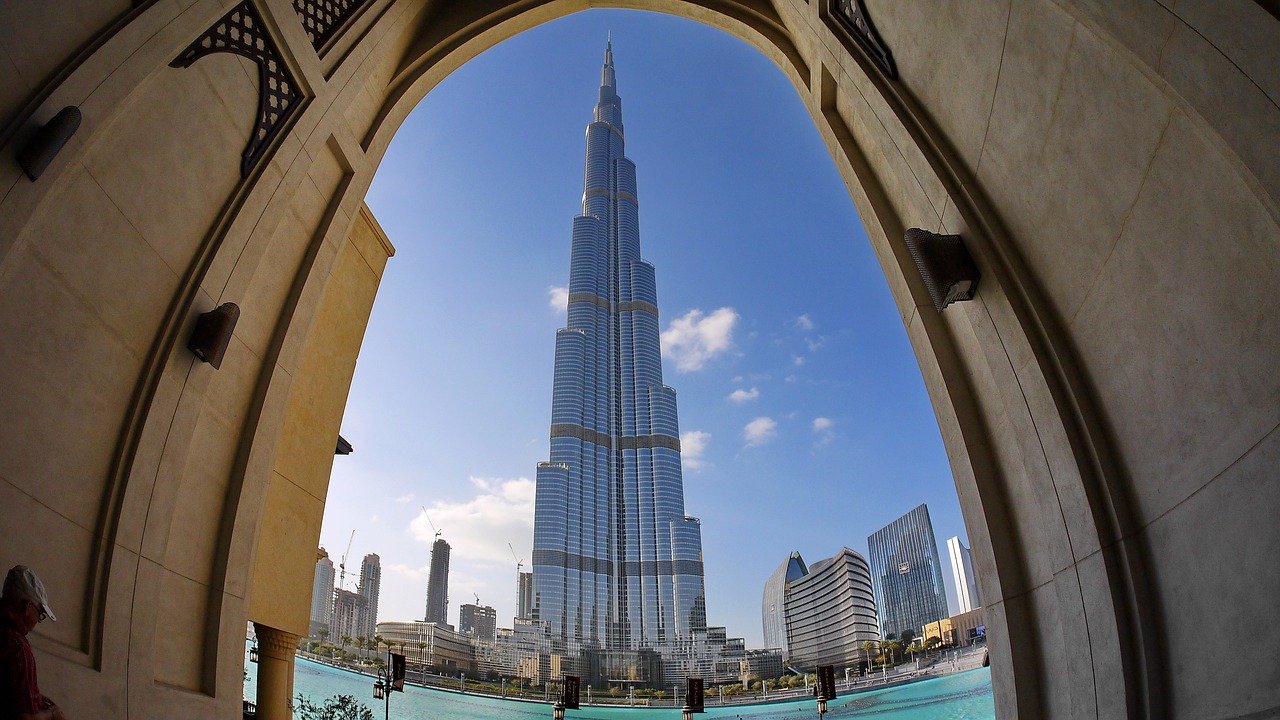 1. The Burj Khalifa
If you want to enjoy the incredible view of Dubai as well as have a romantic dinner at a posh restaurant, then you should go to the stunning Burj Khalifa skyscraper. It's not only romantic but you can also turn the visit into a fun activity! It is a great option for those who are dating when overweight. If you have strong willpower, you can climb the stairs to the open-air observation deck At the Top SKY. On the other hand, in the evening, you will be able to enjoy the performances of musical fountains at the bottom of the skyscraper.
This truly fabulous work of the hands of architects and engineers is a real extravaganza of light, sound, and water. It will without a doubt make the heart of lovers beat faster. Listen to the music, and you will feel a lot of tenderness, passion, and love in these sounds, as well as magic in these colourful splashes. Numerous floodlights create the effect of "dance of water." This miracle of light and water can also be seen from the height of the observation deck of the Burj Khalifa, but the show looks more impressive from below.
2. The La Perle Water Theater
Dubai has many interesting options for anyone interested in art. The Dubai Opera does not need to be introduced: it has long gained fame as one of the main cultural centres of the Middle East. In addition to the opera, you can watch ballet, theatrical productions, and musicals.
However, if you want something more extravagant and romantic, you should visit the surreal show, La Perle, by Dragone. This unprecedented play can be hardly compared with something: it intertwines different genres of modern art. It's a kind of fantasy with elements of drama, musical and acrobatic skill. Moreover, it has incredible special effects that further enhance the wow factor. During the La Perle by Dragone show, you will hold hands and freeze with delight. The large-scale production was created exclusively for the Dubai scene by director Franco Dragone. This show is a unique mix of circus performance, visual fantasy and high technology.
3. The Wild Wadi Aquapark
Do you want to enjoy the city from a bird's eye view?
Then you should arrange a date in Dubai's largest water park Wild Wadi. Once in the territory of the Wild Wadi water park with an area of 5 hectares, located in a prestigious area of Dubai, you will find yourself in a beautiful world created from Arabian tales. After all, the entire territory of the water park tells about the incredible adventures of Sinbad the Sailor. In one of the stories, Sinbad finds himself on a beautiful island with stunning cliffs and transparent waterfalls. It is at this stage of Sinbad's adventures that visitors to the Wild White Waterpark turn out to be.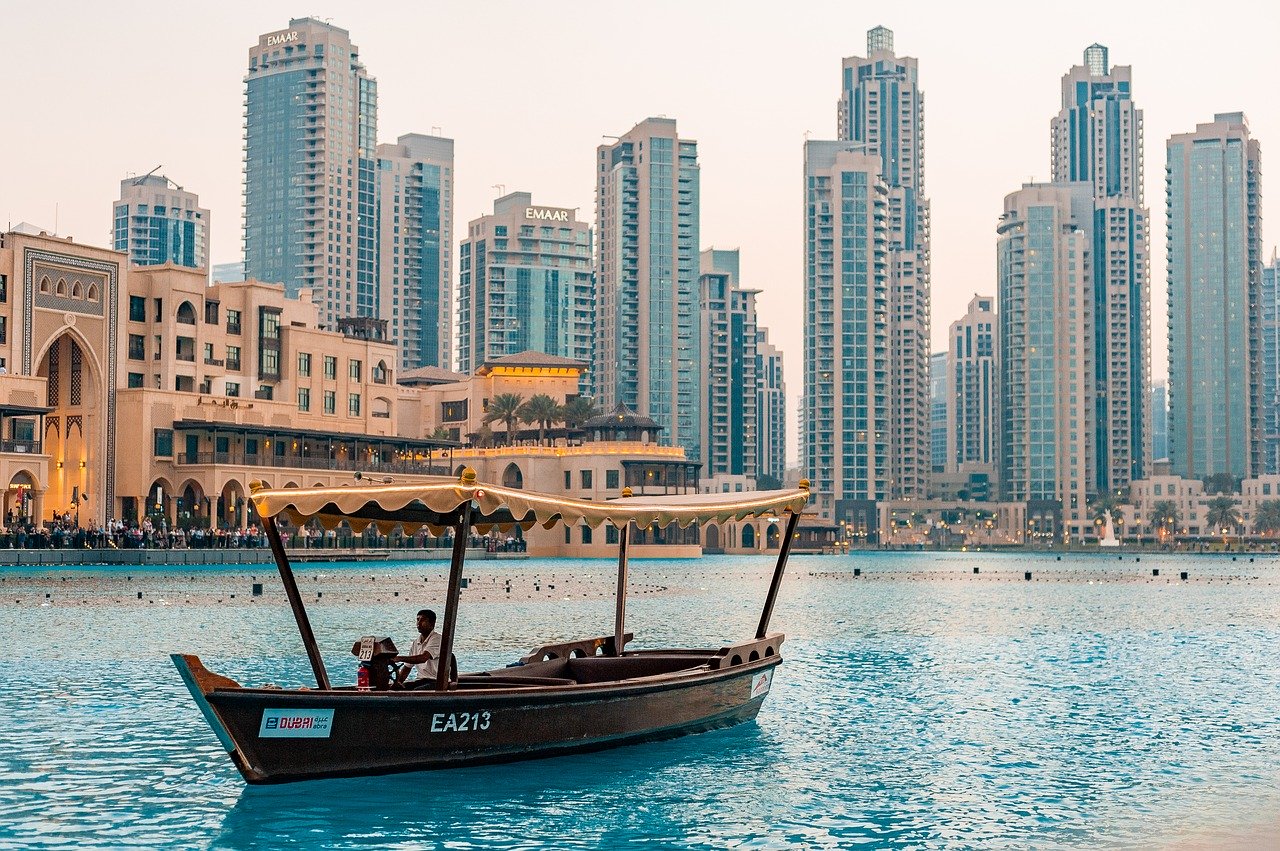 4. Ski Dubai in Mall of Emirates
Ski Dubai is an indoor ski resort in the UAE. In the huge shopping centre Mall of the Emirates, you can visit a real winter fairy tale. In winter and summer, the complex territory of more than 22,000 square meters is covered with real snow, where spruce trees grow, and penguins walk. Just imagine, in the middle of the sand and desert, you can ski, walk in a snowy park, and chat with penguins. Her,e both beginners and professionals can feel comfortable. Even if you have never tried this sport, experienced instructors will give you lessons.
5. The One&Only Royal Mirage Resort Complex
The One & Only Royal Mirage resort complex resembles the most amazing palaces in the world with their stunning greenery, unusual flowers, interesting fountains, and recreating area near wonderful huge pools. This spot is like a fabulous oasis that has been found by suffering travellers somewhere in the desert. This is also a great romantic place for two.
Besides, new gastronomic experiences are provided to you every day. For this, the resort has five restaurants and three premium bars. Start your day with a poolside fitness breakfast: wholesome smoothies, fruits, and light snacks. For lunch, you can go to The Beach Bar & Grill: the freshest oysters with chilled sparkling, a variety of grilled seafood and desserts. And dinner here will be held according to a new scenario every time.
YOU MIGHT ALSO ENJOY:
South East Adventures: Brighton Vibes
This Valentine's Give Yourself The Gift Of Self-Love
South West Adventures: Roman Baths
Palermo Sicily- Join Me On My Journey