Ah, makeup, who doesn't like it or need it?!
I'm not saying we should wear makeup 24/7, I'm absolutely makeup-free while I'm writing this post (yet I'm at home!), but I literally can't go out without a bit of concealer or lip balm. The only time when my naked skin and I are out and about is on the beach. Even then I feel like people can actually drill into my soul going through my large pores!
No matter how many times I've tried to convince myself that my face and skin are not horrendously gross, I've always ended up putting some sort of product to hide a blemish… or two! Truth be told, I'm always late because of my makeup routines. I'm always in a hurry, always on the go and always LASTMINUTE.COM!  The only thing one can do in situations like this is to find beauty products which can fit into their busy daily schedule without compromising on quality and effect. Ahead, my TOP 5 tried and tested beauty must-have products which surprisingly won't break the bank:
Collection Lasting Perfection Concealer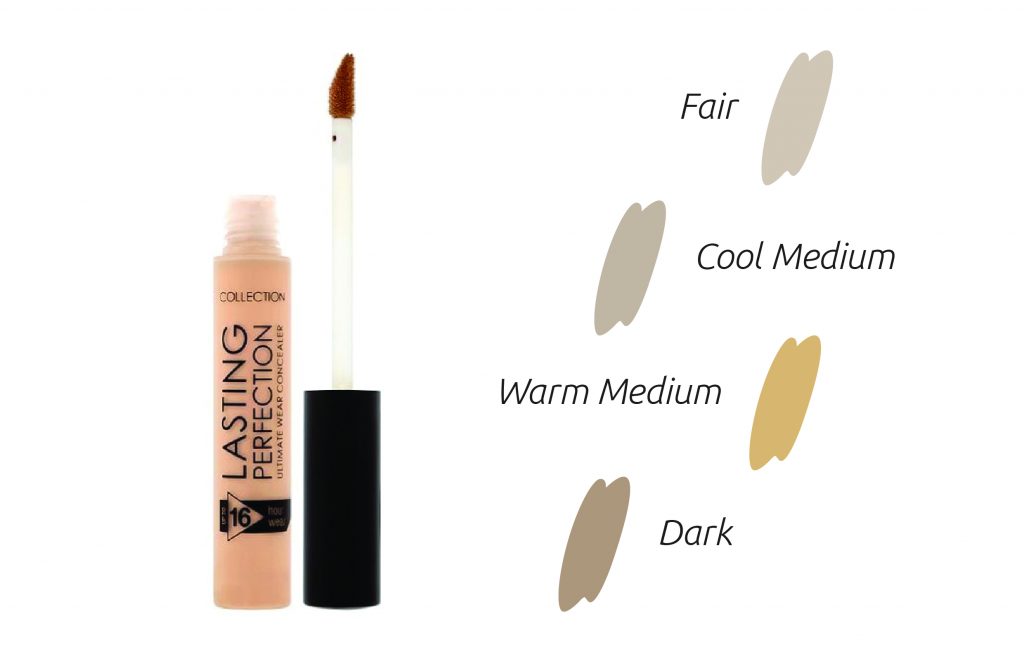 Oh, boy, was I happy when I found this little beauty saver! I think I found this product through a Snapchat article and I knew immediately that I have to check it out, because a good concealer is a must, especially when it is only £4.19! There are a lot of mixed reviews out there, but don't let them hold you back on trying this product. The shade I use is Cool Medium and I can definitely confirm it does the job in terms of hiding blemishes, imperfection, flaws and those naughty dark circles! It blends really well with other concealers and my L'Oreal True Match foundation, on top of that, it is water-resistant. The only setback of the Lasting Perfection Concealer is the 'lasts up to 16 hours' statement – it doesn't, at least on my skin (i.e. dry to very dry), nevertheless it will get you through some good 8 hours or so.
Rimmel Stay Matte Pressed Powder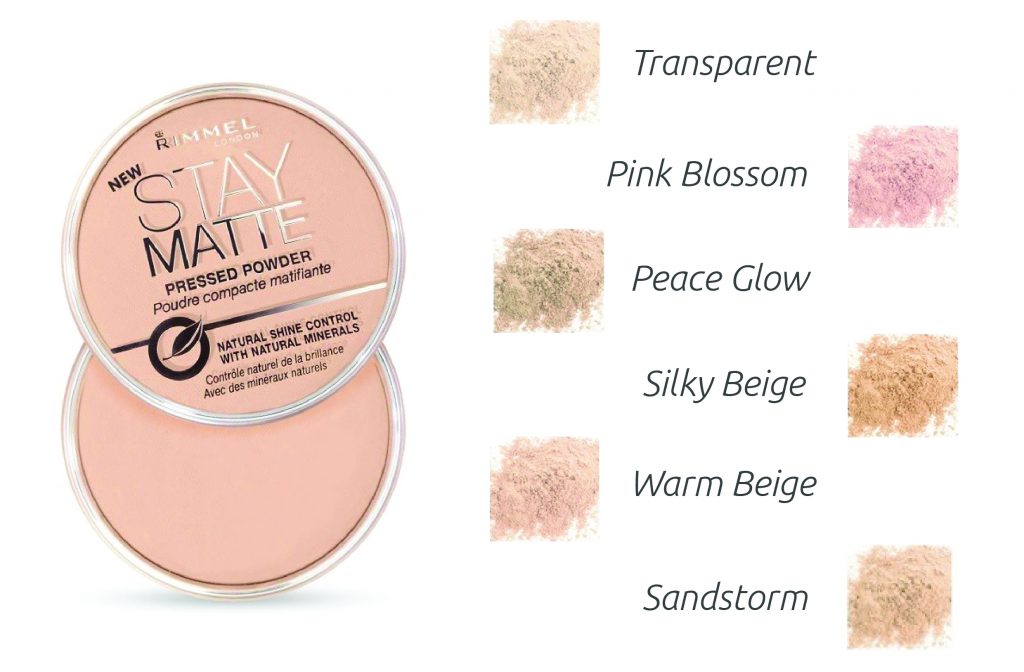 Before I start recommending this product, I need to be honest and set the record straight… I'm not a fan of powders! There, I said it (already hearing the disapproving gasps!). The main reason for my negative opinion is my skin, which is very dry. Therefore, powders dry it out further, making my skin tight and itchy. However, I've recently noticed that my T-zone gets quite oily, especially after a workout. As I don't usually have the time or the sake to redo my makeup, I've invested some time to find an economically valuable powder. Based on all of the reviews I've read, Rimmel Stay Matte Pressed Powder appeared to be the winner. Consequently, I've spent the astonishingly £3.99 and placed my order. I've been using the powder for the past two years and it will probably last for another two years. It's definitely worth it, especially if you need to use it on specific zones like me. Overall, the transparent shade works wonders for me! It matches my skin tone, gives it a matte finish and minimises the appearance of my pores. One suggestion though – make sure you use a little bit, otherwise, you risk ending up like a zombie from The Walking Dead!
e.l.f. Clear Brow & Lash Crystal Clear Mascara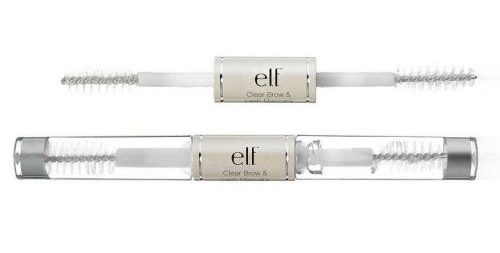 Let's be honest here, you won't get anything better for £3. This product is 2-in-1, making not only your brows on fleek but your lashes too! I have quite thick eyebrows and when I don't want that super-defined-glam-look, I only need something to keep them in their place. E.l.f does the job! Same goes for my lashes – I can confidently say they fall into the medium to long category. Hence I don't usually use mascara during the day and this product just complements their appearance. Moreover, if you're a gym rat like me, you'll save yourself some humiliation from running black mascara under your eyes.

Maybelline Colossal Volume Express WP Mascara Glam Black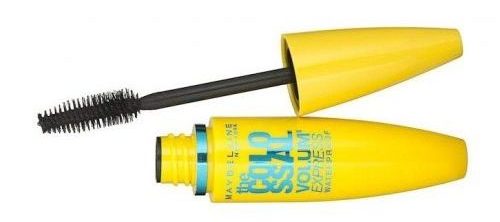 I think the name says it all, I'll just let it sink in…
Okay, okay, hold your horses, I'll give you the review! I've already mentioned my daily on-the-go mascara, but for the nights out I need something more. Maybelline Colossal Volume Mascara gives me just that glam effect. It's waterproof, adds volume, it is enriched with collagen and it will cost you only £2.99. What more could you want?! For those who've been living under a rock or not paid attention in school collagen, in short, is the main structural protein found in our bodies. Hence you need it, period!
Nivea Lip Butter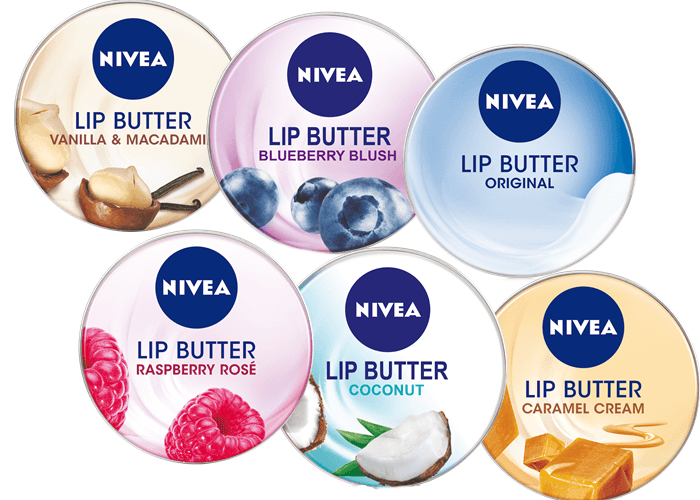 I can't praise these enough! I bought Nivea Caramel Cream Butter almost 3 years ago. It hasn't finished yet, even though I use it every single day! All varieties contain shea butter and almond oil, providing your lips with intense moisture and a little barely-there shine! The smell is what won me though, it's just divine, I sometimes want to eat it… I'm planning to get the full variety one day; it is that good! You can get yours for only £2.09!
Have you tried any of these must-haves?
x Mariya
YOU MIGHT ALSO ENJOY:
MAC Matte Lipstick Swatches – Top 5
Urban Decay Naked 2 Basics Palette Review + Swatches