I don't know about you, but I'm not afraid to say I'm a movie/TV series junkie. I love watching blockbusters, really, REALLY LOVE! Be it drama, action or sci-fi, no genre has been neglected by me. However, I need to be in the mood to watch certain types of movies, otherwise, I won't enjoy nor appreciate them. For this reason, I tend to turn to TV series, more specifically the short comedy type.
Unlike some serious small screenings such as Stranger Things, American Horror Story, 13 Reasons Why and so long, their comedy relative is much more relaxed. It's the legitimate meaning of the present-day 'Netflix and chill' expression… or so I think… Don't get me wrong, I'm still very picky when choosing my TV comedies, but it's not like looking for a needle in a haystack! Personally, I'll have much more success in finding multiple decent chill TV series than a really good mind-blowing, worth the watch, movie. Moreover, they only take 20 minutes of your time, hence you can switch between series!
Speaking of switching between, just the night before I decided to have an early night. My boyfriend was attending his usual MMA training, hence I took the opportunity to also be productive… wrapped up like a burrito in my bed that is! By 9 pm I was already in my super kingsized all-to-myself crib. My eyes being the only uncovered part of my body, hot chocolate by the bed and laptop placed on the bed tray, I was ready for my TV series marathon! To ease my conscious, I would just like to mention that I only drink the low-calorific varieties of hot chocolate! My personal favourite is being produced by Options and it's only 44kcal per serving, thus receiving my highest recommendations. Anyway, if you're the complete opposite (and not a calorie-freak like myself) – just please yourself with whatever makes your tummy feel like it's full of heavenly indulgence. Either way, make sure you have something to drink or munch as it increases the chill effect. Ahead, I present you with my watch list and currently favoured top 10 chill TV comedies.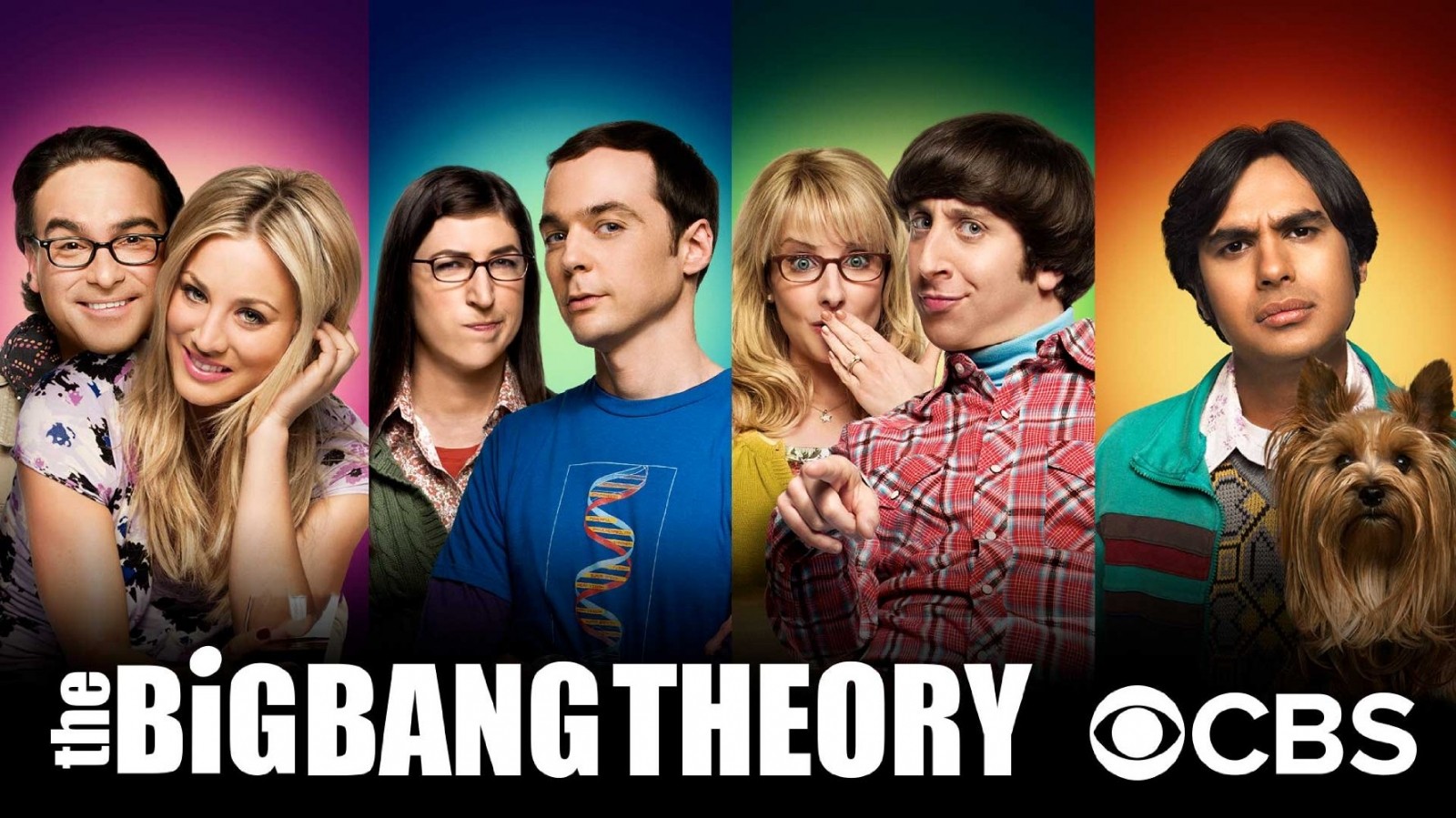 IMDB says: A woman, who moves into an apartment across the hall from two brilliant but socially awkward physicists, shows them how little they know about life outside of the laboratory.
I say: TBBT has been on my watch list for 10 years now! It's funny, amusing and challenges my inner geek. Even if you haven't watched it, you've probably come across certain memes and photos about Sheldon! He's the most controversial character in the whole series and I'm still divided in my feelings towards him. Sometimes I hate him, sometimes I don't, but I'll let you decide. Another favourite of mine is Penny, played by Kaley Cuoco, who is stupidly charming with her stereotypical blonde-ish behaviour. With over 280 episodes, it has a rating of 8.3 out 10 stars. Personally, I'll give it a 10! It has supported me through some very tough times! If you do enjoy watching TBBT and have a love/hate relationship with Sheldon, check out Younger Sheldon! The sitcom follows the life of the 9-year-old theoretical scientist through high school!
Where to watch: Amazon Video, CBS and All 4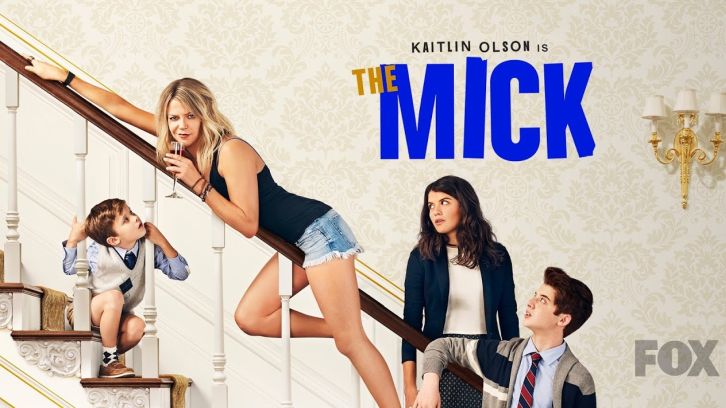 IMDB says: A hard-living aunt is forced to take care of her wealthy sister's spoiled kids after the mom flees the country to avoid criminal charges.
I say: Aunt Mickey is seriously taking the mick in this sitcom! She's Irrational and irresponsible, but equally funny and intelligent. She's been charged with the tough and, quite frankly, impossible task to look after her estranged sister's children. To describe them as spoiled would be an understatement! Ben, the youngest child, is my favourite 'full of surprises' little chipmunk! Filled with strong language and graphic scenes, brace yourself for a lot of fun and tears of joy!
Where to watch: FOX and CityTV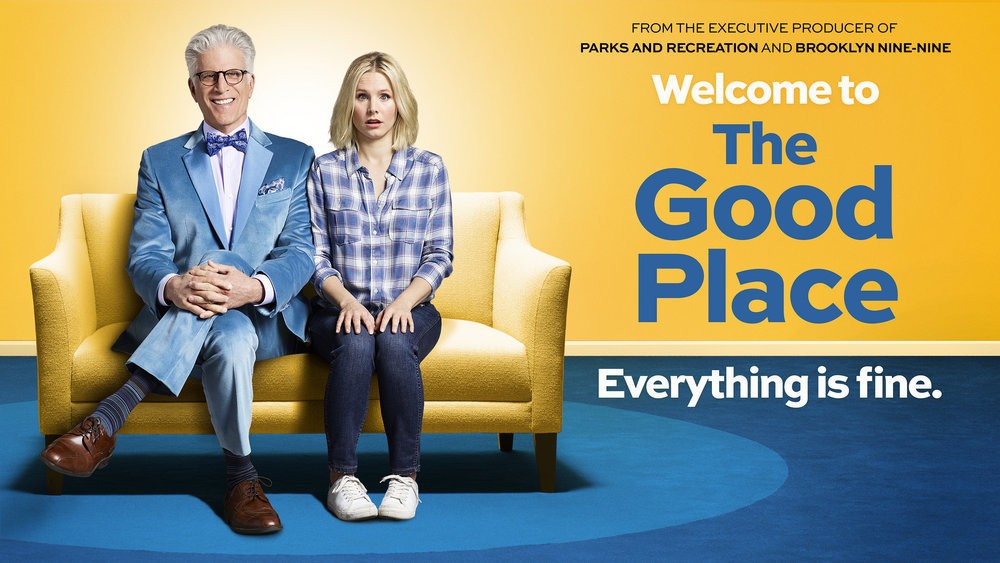 IMDB says: A woman struggles to define what it means to be good.
I say: I've never been very keen on religion, but even I have wondered if there is life after death. The Good Place answers that question… in a way… Eleanor, played by Kristen Bell, has sadly passed away and finds herself in heaven. So far, so good! Ironically, the good place might not be her cup of tea. Watch her struggles to fit in while making a series of unfortunate mistakes. Spoiler alert!!! Wait for the final episode to unveil the biggest 'heavenly' secret of them all!
P.S: Tbh, even if this sitcom turned out to be a complete disaster, I would still watch it! Simply because I have a huge girl crush on Kristen Bell!
Where to watch: Amazon Video, NBC and Netflix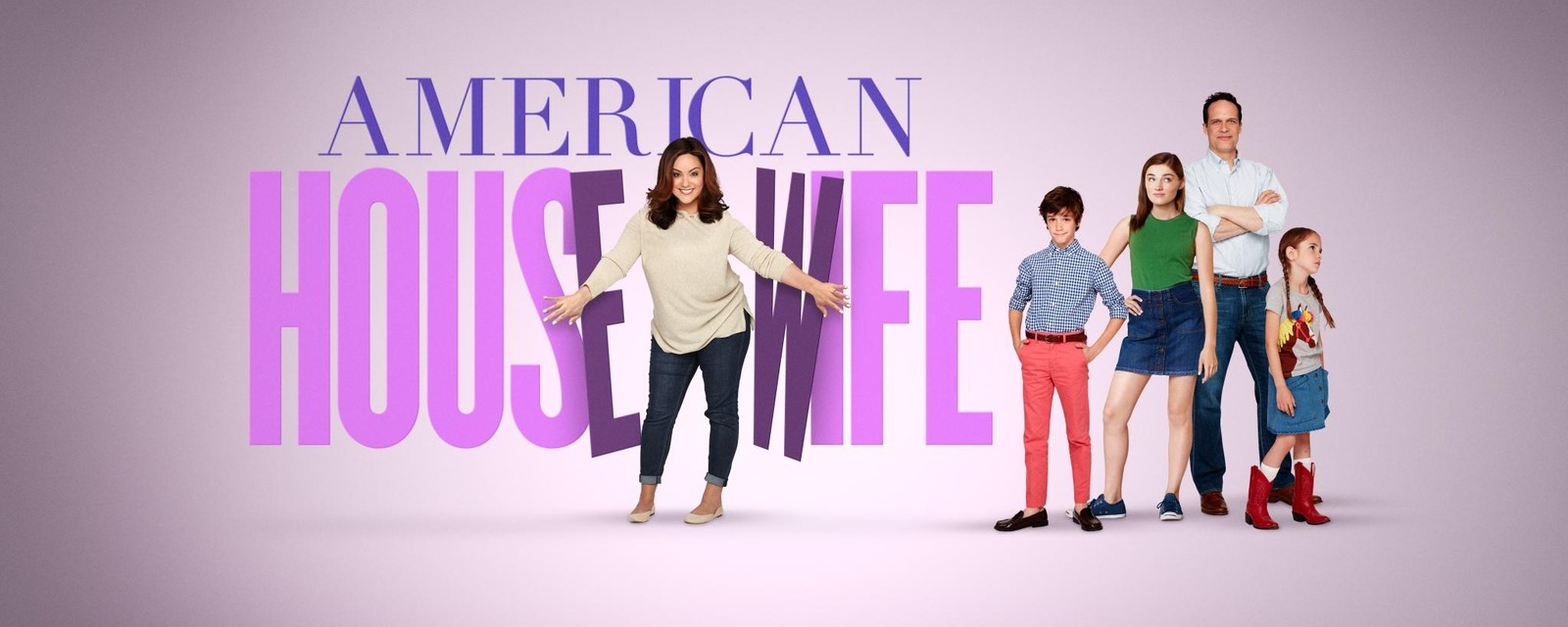 IMDB says: A family comedy narrated by Katie, a strong-willed mother, raising her flawed family in a wealthy town filled with perfect wives and their perfect offspring.
I say: Another favourite on my watch list! I honestly don't know how I've missed this sitcom! It's been out since October 2016, but I've only come across it this summer… Special thanks to Google for filtering the best watch list results for my best-new-TV-comedies-to-watch-2016/2017 search. I was a bit sceptical at first as I don't really watch anything without a well-known actor in it. I know, I know, it's very big-headed of me… However, it steadily grew on me with each passing episode. At first, I thought Katie's voice (the main character, narrator) was just over-and-above annoying! Delightedly, I got used to it and now I find it quite funny. The main thing I like about American Housewife is the refreshing approach to define the modern day-to-day life of a busy mom. You can't always be a superwoman, you can't please everyone and sometimes it's not even worth trying.
Where to watch: ABC and Amazon Video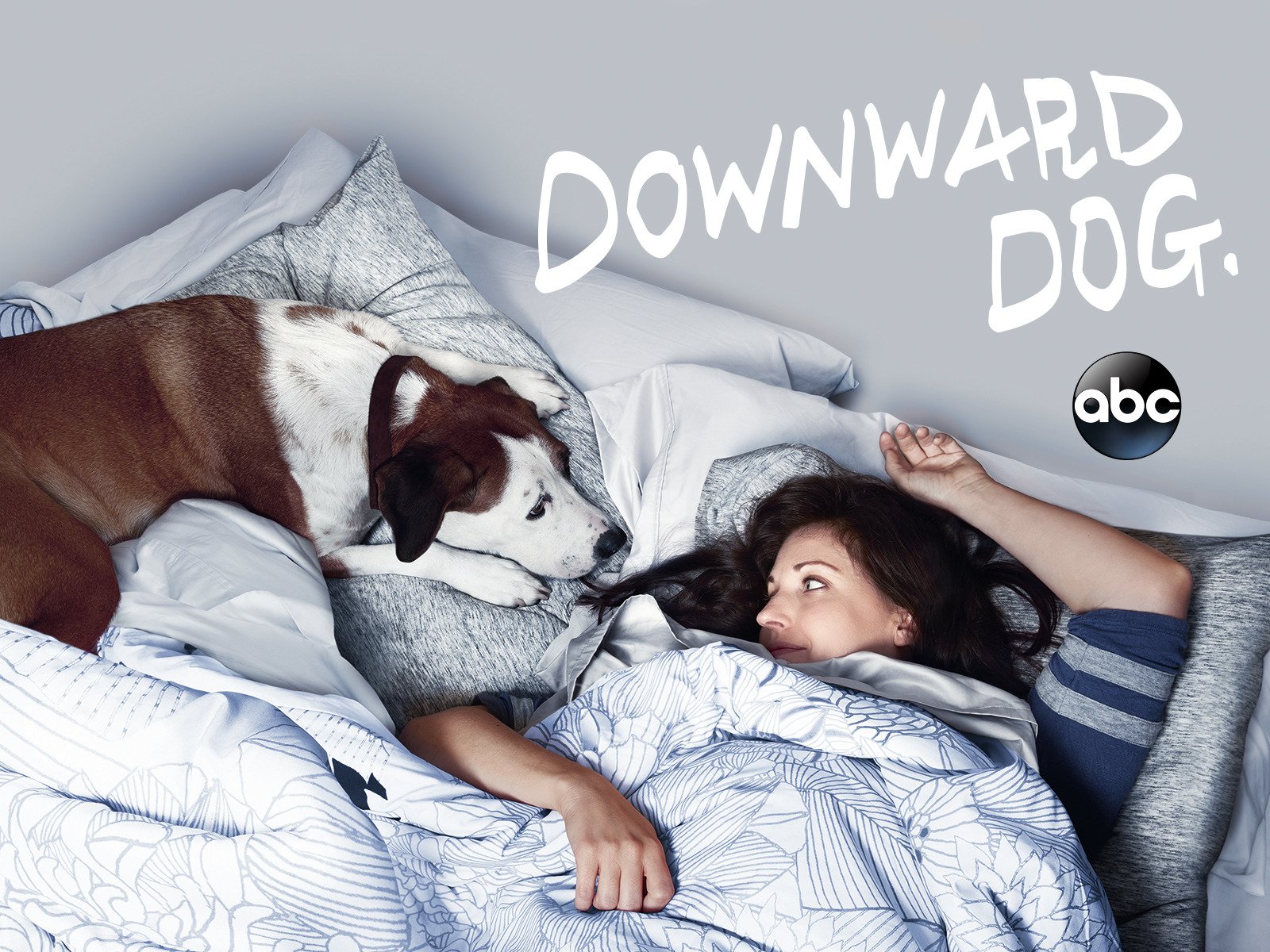 IMDB says: A lonely dog navigates the complexity of 21st-century relationships.
I say: This is the strangest, most confusing sitcom on my watch list I've ever watched… Have you ever found yourself in a tight corner, wondering if it's worth doing something at all?! Like, should you finish that awfully written book, risking your mental health for life, just because you're strongly determined to find out how it'll end? I felt like that, but I'll let you see for yourself… In short, Martin – the dog – is the narrator and everything surrounds him. Watch him being egoistic, paranoid and overly dramatic (in an oddly-funny way!) with his owner's relationships! Oh, he's also crazy scared of the neighbour's cat – Pepper!
Where to watch: ABC and Amazon Video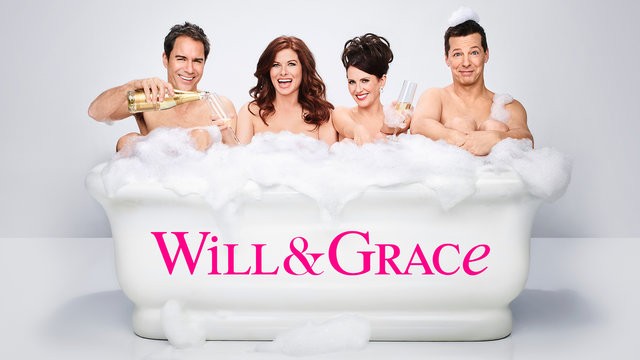 IMDB says: Will and Grace live together in an apartment in New York City. He's a gay lawyer, she's a straight interior designer.
I say: Will and Grave hold a very special place in my heart and watch list! I was only 7 when I saw the first episode and fell in love with the quadruplets. Truthfully, I didn't fully understand what was going on until about I was 14! However, I still watch it whenever it's on TV and I just want to chill. The episodes never get old, actually, like wine – they get better with age! I always find another hidden meaning or message in the storyline. So, you can imagine my cheerful surprise when I found out that one of my favourite sitcoms of all time is back on the small screens! Personally, I feel very related to Karren Walker, Grace's secretary! She's my fictional-inner-life guru! Described by Grace as "a spoiled, shrill, gold-digging socialite who would sooner chew off her own foot than do an honest day's work".
Where to watch: NBC and Amazon Video

IMDB says: After being mistaken for younger than she really is, a single mother decides to take the chance to reboot her career and her love life as a 26-year old.
I say: One word – prodigious! I mean, who wouldn't want to be mistaken for a 26-year old when, in fact, they're way above 40! Liza is a single mother of one, trying to get back into the working world. She lands an assistant job (as she's only 26!) and gets herself a young sexy fella. Hilary Duff is also present, filling your screens with her beautiful smile and perfect golden locks. Similar to Sex and the City, there's a lot of drama, beautifully dressed actors and picture-perfect New York scenes! Go and fun yourself! Include this addictive sitcom in your watch list, you'll thank me later.
Where to watch: TV Land, Hulu and Amazon Video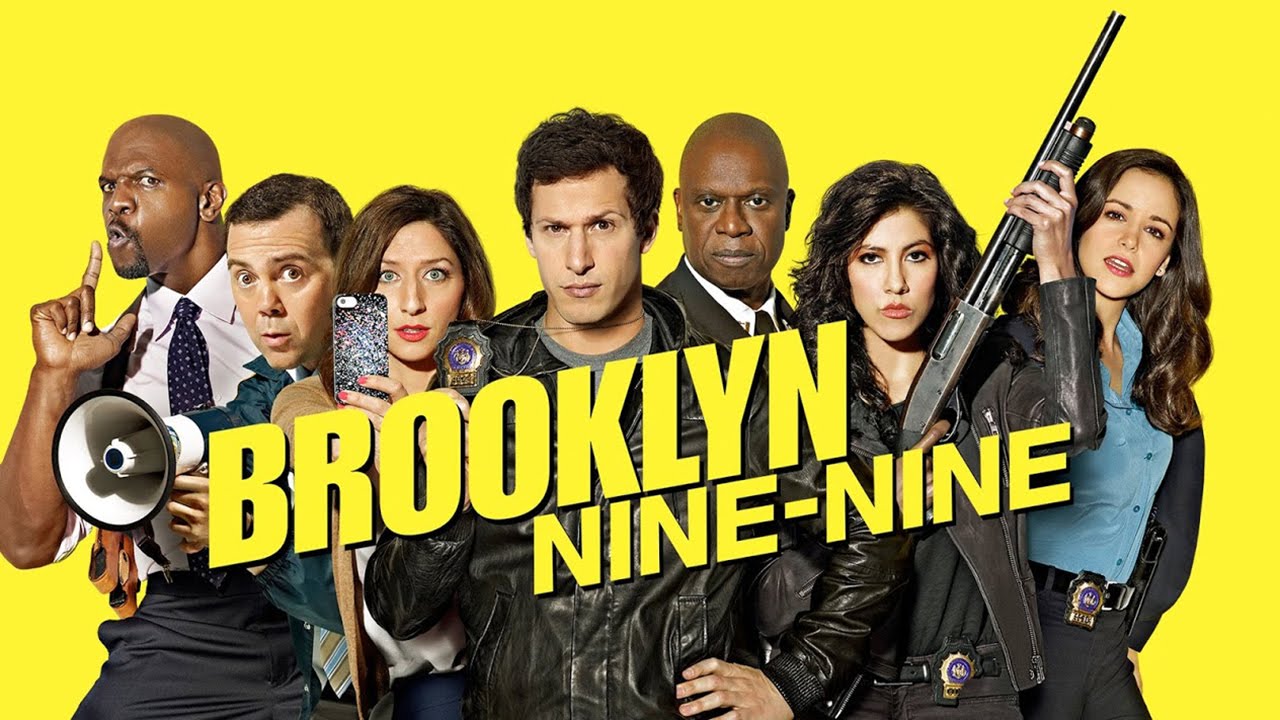 IMDB says: Jake Peralta, an immature but talented NYPD detective in Brooklyn's 99th Precinct, comes into immediate conflict with his new commanding officer, the serious and stern Captain Ray Holt.
I say: I've already mentioned that I almost always, like 99% of the time, watch something simply because of the celebrity factor. Brooklyn 99 is one of those shows on my watch list! I felt immediate attraction towards Terry Crews since the first time I watched him in White Chicks. He's such a character, simply unmissable! Then Jake Peralta, played by Andy Samberg, drew my attention. It took me awhile before I realised who Andy was…Have you ever seen any of the Lonely Island videos? Jizz In My Pants and I Just Had Sex (feat Akon) might help trigger your memory! If you're into this type of stupidly outrageous comedy, then you're in for a treat with Brooklyn 99! Furthermore, I feel this sitcom might be more or less a true representation of what happens in the typical NYPD or any in any police department for that matter!
Where to watch: All 4, Amazon Video and FOX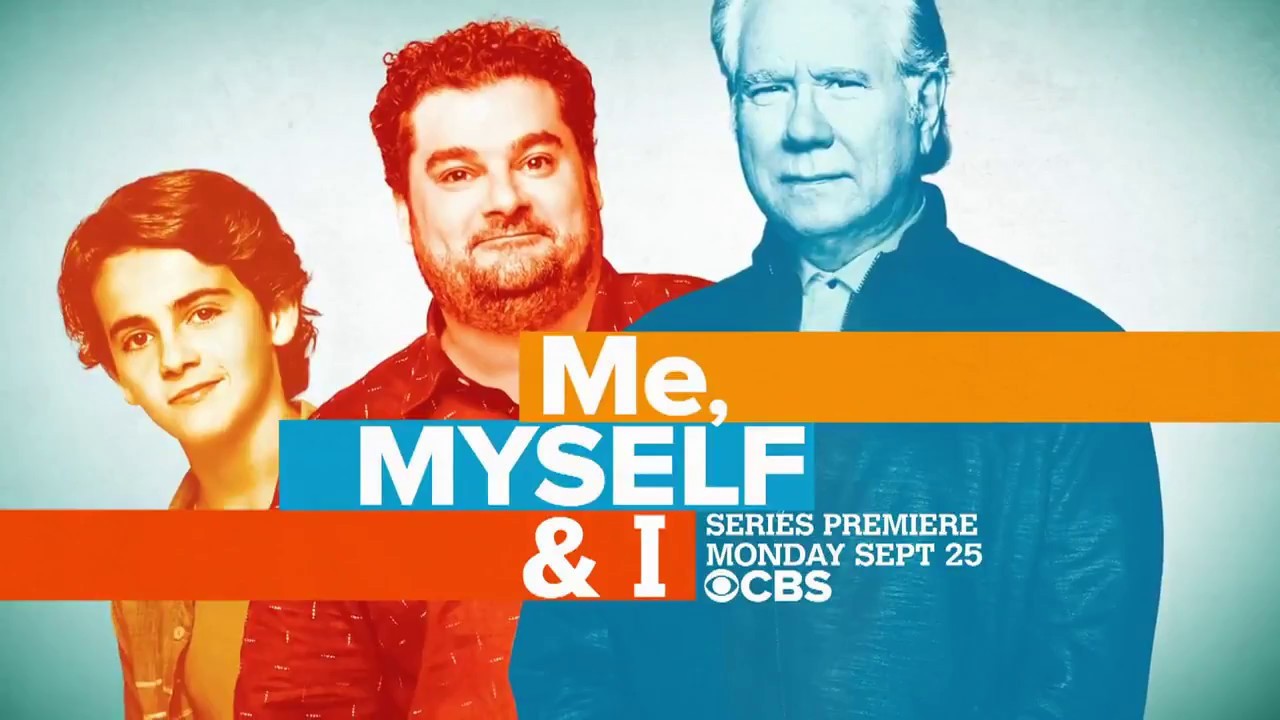 IMDB says: A comedy examines one man's life over a 50-year span. It explores three distinct periods in his life – as a 14-year-old in 1991, a 40-year-old in present day and a 65-year-old in 2042.
I say: Newest find so far and currently on my watch list! It's only been given 7 out of 10 on IMDB and I must disagree with this rating. This sitcom deserves so much more for its originality and philosophical take on one man's wheel of life. Just give this show a go and you'll risk nothing but 20 minutes of your life. Watch Alex as he goes through his periods of ups and downs, but keeps that tiny shred of hope each time he fails miserably. I might be only 26-year-old but I've been through a lot in life and the show makes me do a double take on all the decisions I've made. Huge kudos to the producers, writers and casting department! I hope people realise the immense potential this sitcom has, hence the producers can continue shooting and deliver an even better second season.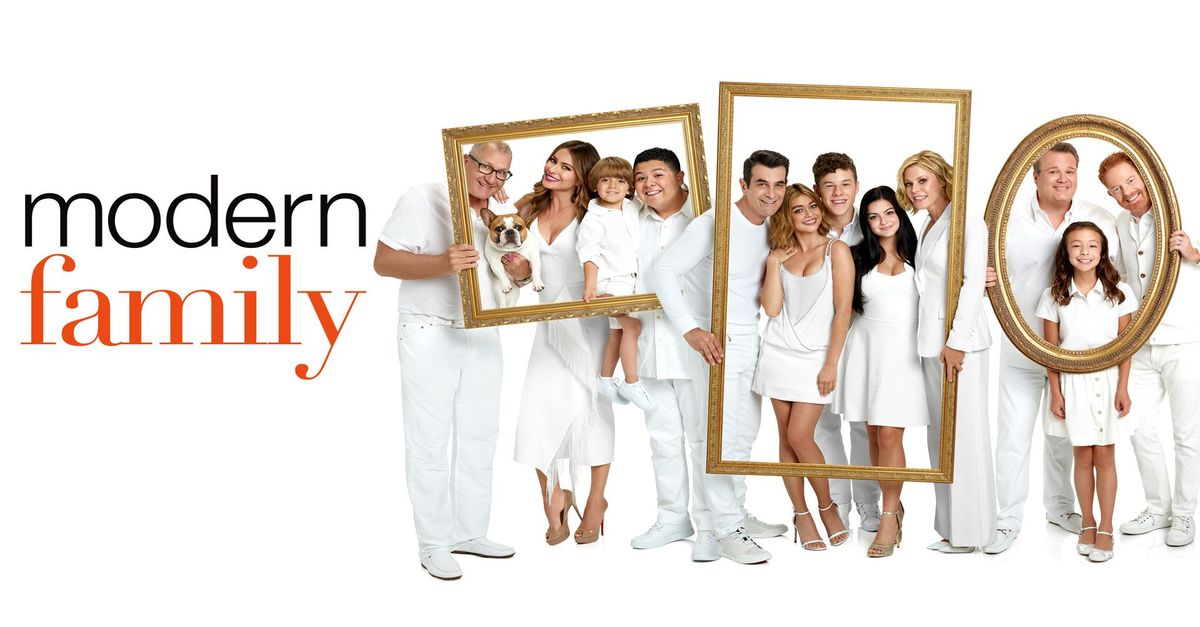 IMDB says: Three different, but related families face trials and tribulations in their own uniquely comedic ways.
I say: Should I even explain why I watch this sitcom?! Haven't heard of Modern Family?! Well, sorry to break it to you, but you've been living under a rock! I think now it's the right time to wake up, crawl away from hard solid non-metallic mineral matter and start watching MF! You'll get to see the iconic Ed O'Neill from Married with Children, the salacious Sofia Vergara and the controversial Ariel Winter. If you think you liked Arrested Development, you're about fall madly in love with Modern Family! Season 9 is now out and you might wanna take a couple of weeks off whatever you're up to to watch all seasons as I promise you a very worrying but delightful addiction! 😉
Where to watch: ABC, Amazon Video and Sky
Have you watched any of the above? And do you have a watch list?
x Mariya
YOU MIGHT ALSO ENJOY:
11 Best Amazon Motivational Books
5 Bloggers I'm Currently Following & You Should Too