The beginning – miserable midsummer rainy day back in 2016.
I was sitting at my desk in Surrey. It was exactly one month since my mom passed away and I decided I should take a vacation to distract myself from all the thoughts I had in my mind. The question was – where exactly should we go with my other half?!I wasn't up for a beach holiday and I didn't want to spend a lot of money, I just wanted to explore a new culture, enjoy some good food and do some sightseeing. I remembered one of my colleagues mentioned that Easyjet offers some great package holidays, hence I went immediately to their website to check what all the buzz was about.
From all of the offers available, I narrowed my search to France, Italy and Spain.
I've already been in these countries, thus I knew I would get the best for less. I was scrolling through the numerous pages when I saw Sicily as an option. I remember thinking 'Oh, yes, Sicily is part of Italy, why haven't I thought about visiting this country before?!'. In a matter of seconds, I was already searching 'Top cities to visit in Sicily'. I was immediately drawn to the beautiful capital Palermo. Basically, it was offering everything from exciting street food variety to historical cathedrals and castles. I went back to Easyjet, refined my search and stopped at the beautiful Grand Hotel Et Des Palmes. Great location, good size rooms, included breakfast and amazing TripAdvisor reviews. I hit the book button at the end of August (last Bank Holiday of the season!) and made a list of places to visit and local cuisine to try.
Palermo Sicily – End of August – packing my luggage!
I'm always very anxious before a flight, thus I pack everything in advance. The weather forecast for Palermo Sicily was 32C average during the day, so I took only dresses, sandals and sunscreen (which I forgot to use and ended up sunburnt)!
It was a chilly morning when we head over to Gatwick for our 6 am flight to Palermo. However, my excitement was keeping me warm enough! Our flight duration was nearly 3 hours, hence we landed at Falcone-Borsellino at 10 am (local time). We then took a bus to Palermo centre, which took around 30 min with 10 min walk to our hotel.
[foogallery id="620″]
Unfortunately, I don't have a daylight picture of the hotel, I was just very busy eating and exploring… You'll also have to cope with my low-res phone and camera pictures as those were some sad times before I got my professional camera… Isn't the reception just breath-taking?! I fell in love with the marble floors, high ceilings, and 16th-century Persian carpets. They were on each floor and room! The people at the reception were very friendly, they immediately gave us a map of the city and even circled the must-see places to visit. We quickly went to our room, dropped our suitcases, quickly changed our clothes to something more summer-suitable and went out!
A long list of cites we've planned to visit during our 3-day stay
What we actually visited is a whole different story. I've failed to double-check the seasonal opening hours of some sites… Oops… So, I'm going to present you with pictures from the places we've managed to honour with our presence:

Palazzo dei Normanni Palermo Sicily, which closed shortly after we went there. All of you, who can check opening hours, be prepared to see a 9th-century palace with a neo-classical facade, historic chapel and ornate royal apartments.

Close to the Norman Palace was this beautiful Park Villa Bonanno (that's me on the right)!
Cattedrale di Palermo Sicily – the cathedral is dating from the 1100s and is housing Royal Tombs. We paid a ridiculously small price to visit the top of the cathedral and the view was breath-thanking.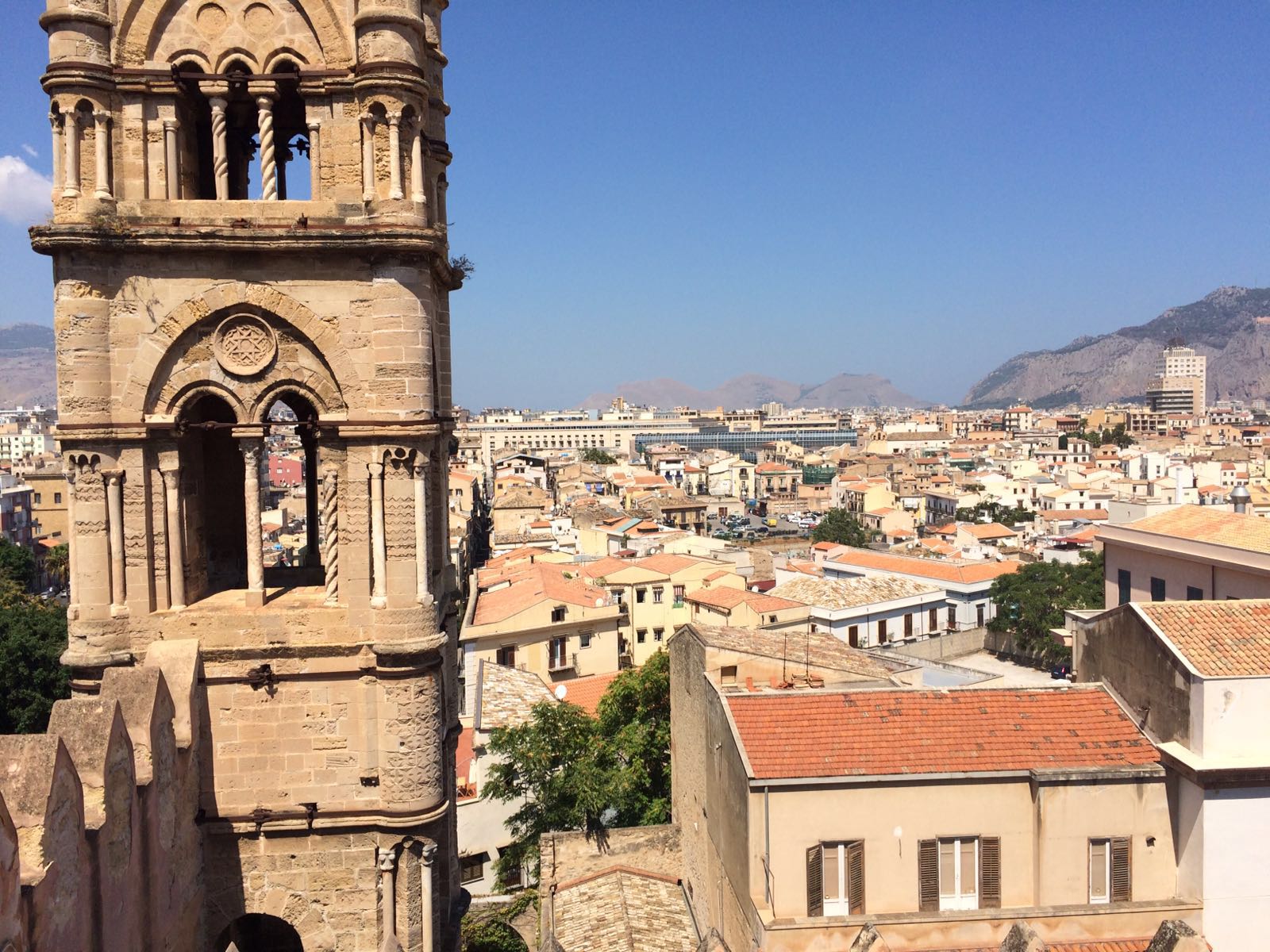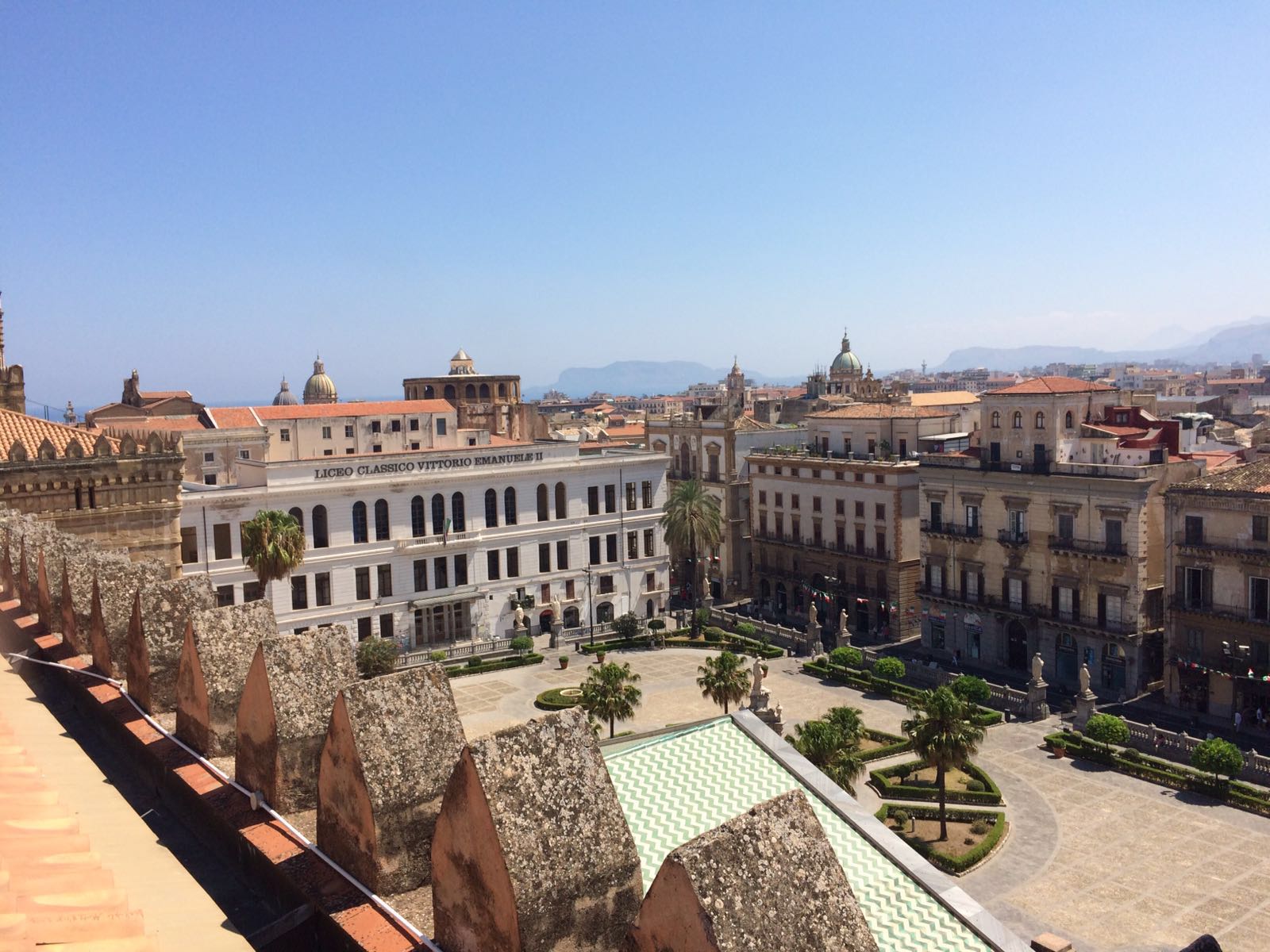 Orto Botanico di Palermo  Sicily – 10 hectares' botanical garden, founded in 1779, includes many tropical & exotic plant species. I'm obviously looking for my prince charming in that fountain (I know someone who will get offended by reading this!). Found my new house in the botanic and we also spread the love!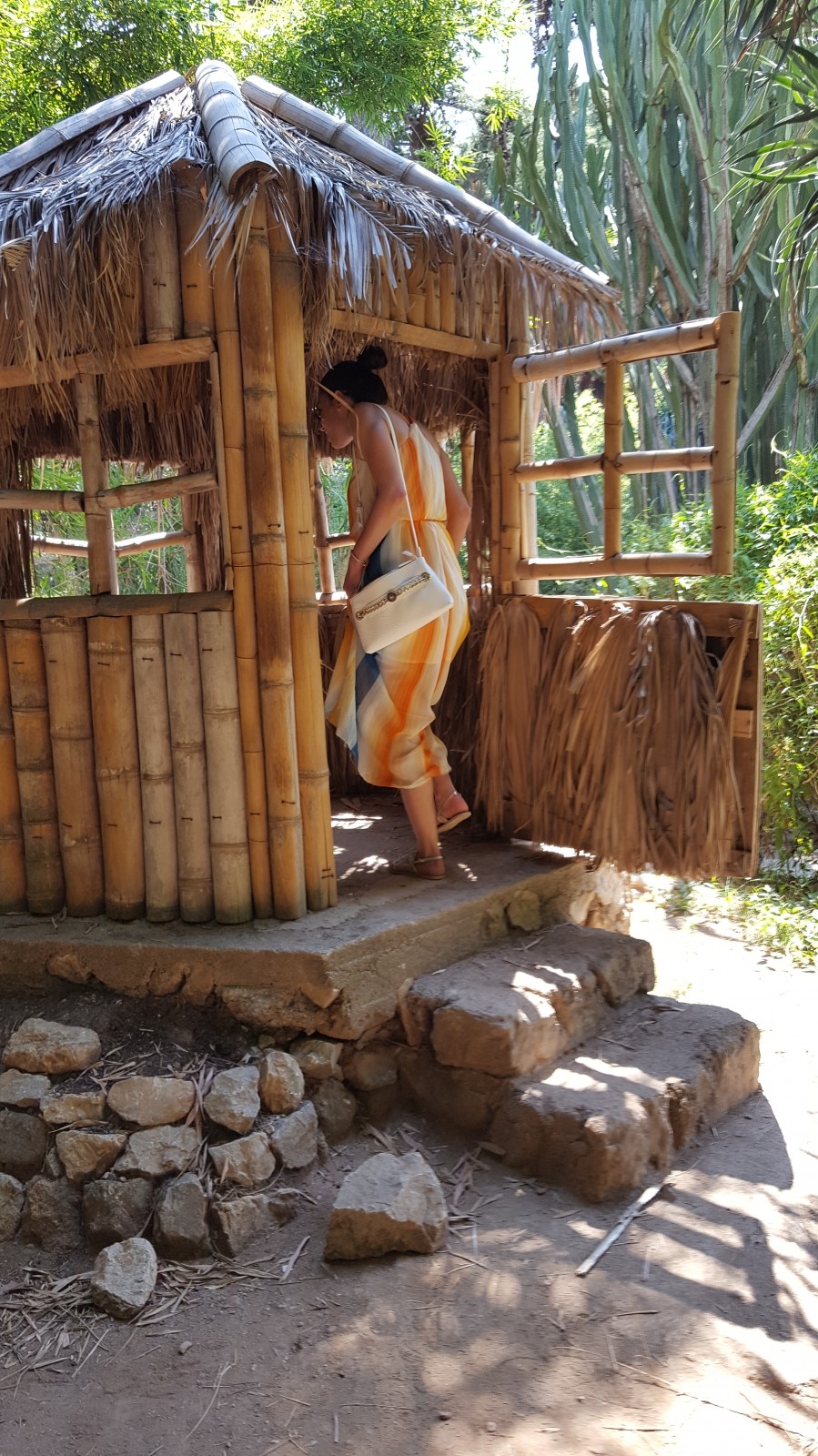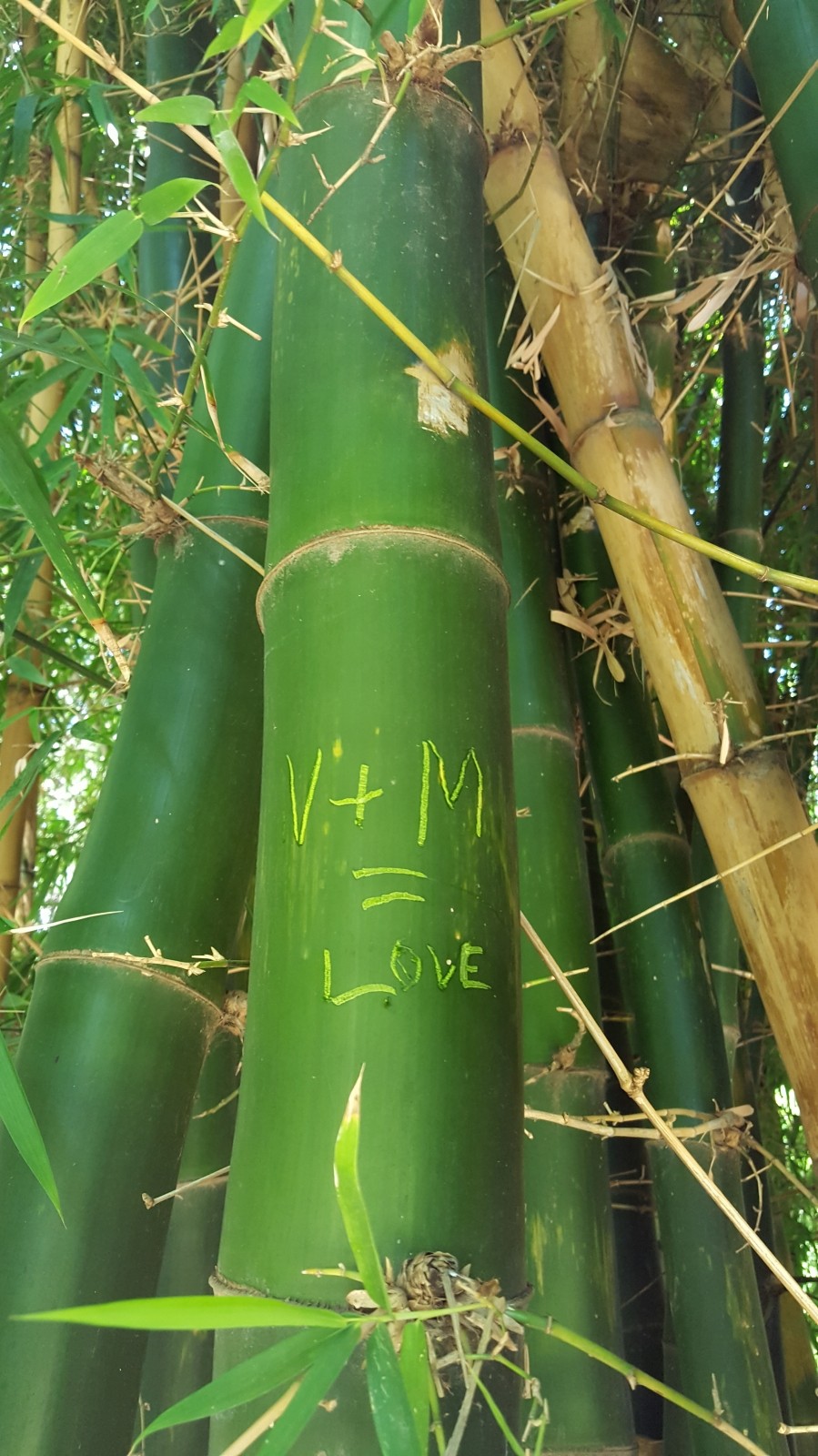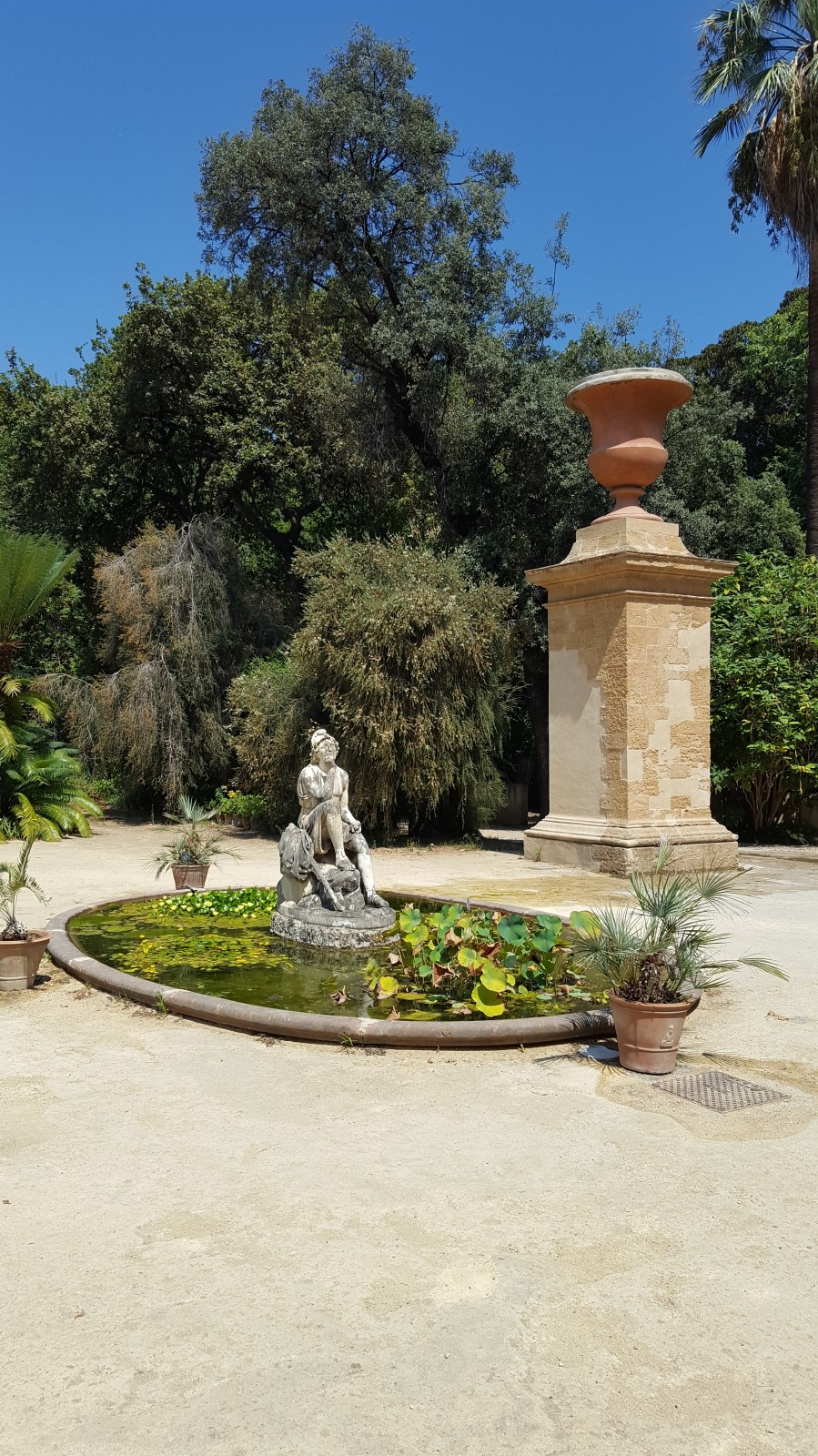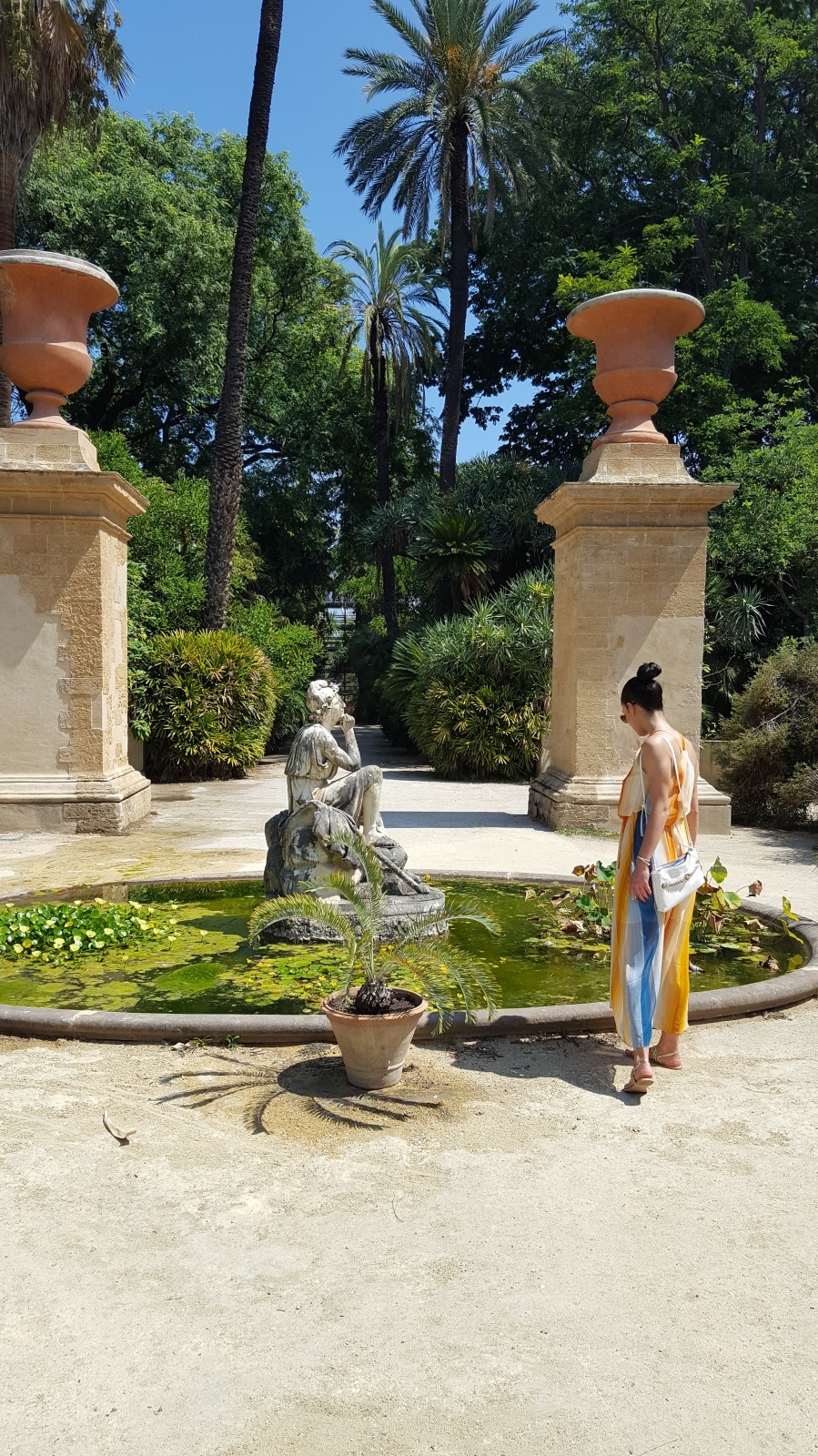 Here you can see me at the 1500s landmark Fontana Pretoria.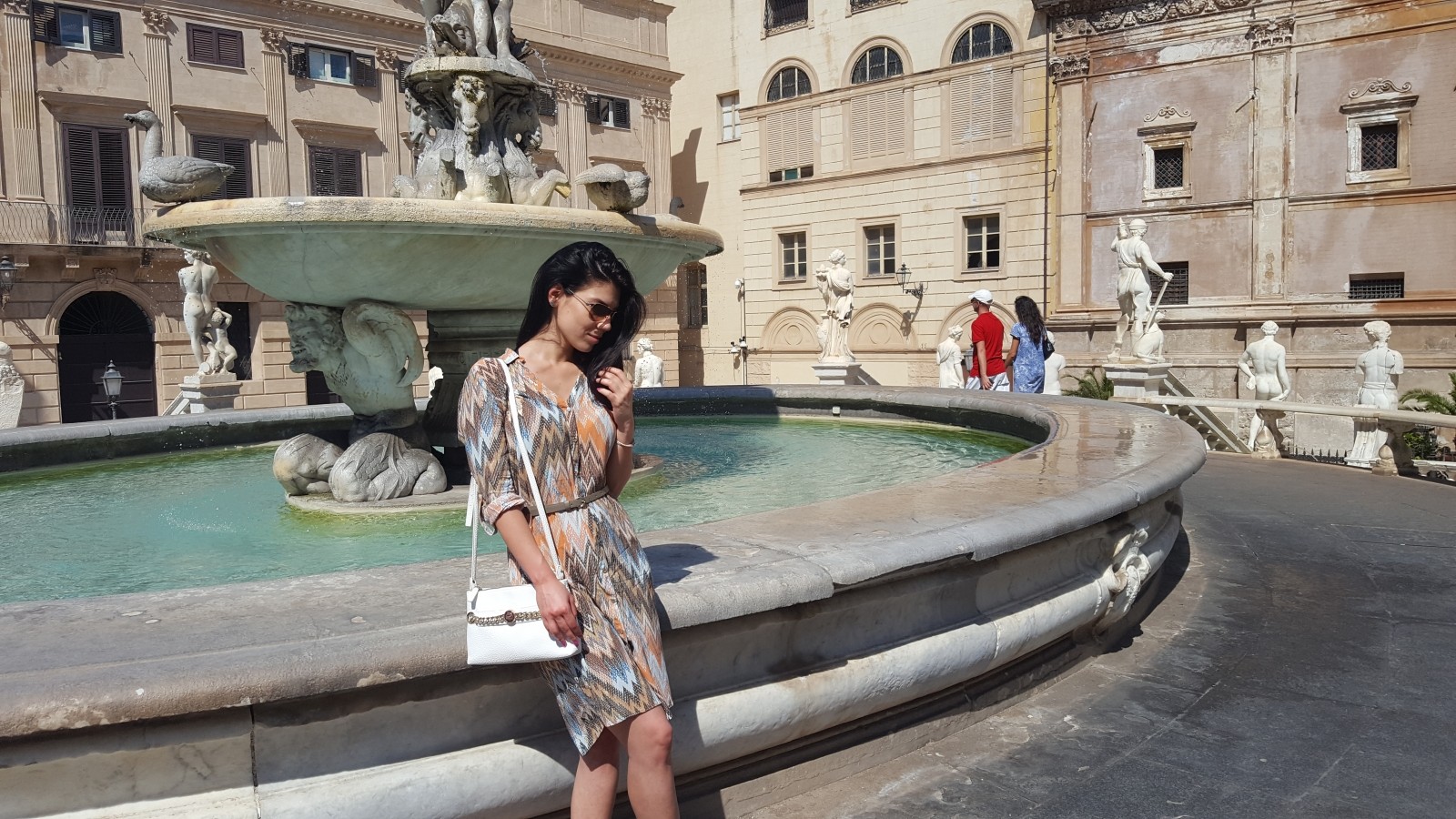 I think I have to make a confession here… The left picture above is taken illegally (more or less) from Palazzo Riso, we weren't supposed to be there and the security had to escort us… We were just told off though and didn't end up in jail! However, we felt extremely bad and decided to visit the modern art museum downstairs (right image). Now, if you're into ceiling-hanging wardrobes, creepy paintings of children, etc, this will be by far the best museum you'd visit in your life; unfortunately, we were not!
As for the foodies out there….
The best cafeteria in Palermo Sicily – Antico Caffè Spinnato! We went there twice because the quality of the service and food were amazing! The little tube pastry is a cannolo – a specific type of pastry for the Sicilian region! They are made of fried pastry dough, usually filled with ricotta and something else. I can't praise them enough, I ate a gazillion of them and gained 2 pounds! As for the little balls on the right – arancini – deep-fried rice balls, coated with bread crumbs and usually stuffed with ragù, mozzarella, and peas. You must try them! We complimented them with some Spritz cocktails and every time we ordered a new cocktail they gave us free nibbles!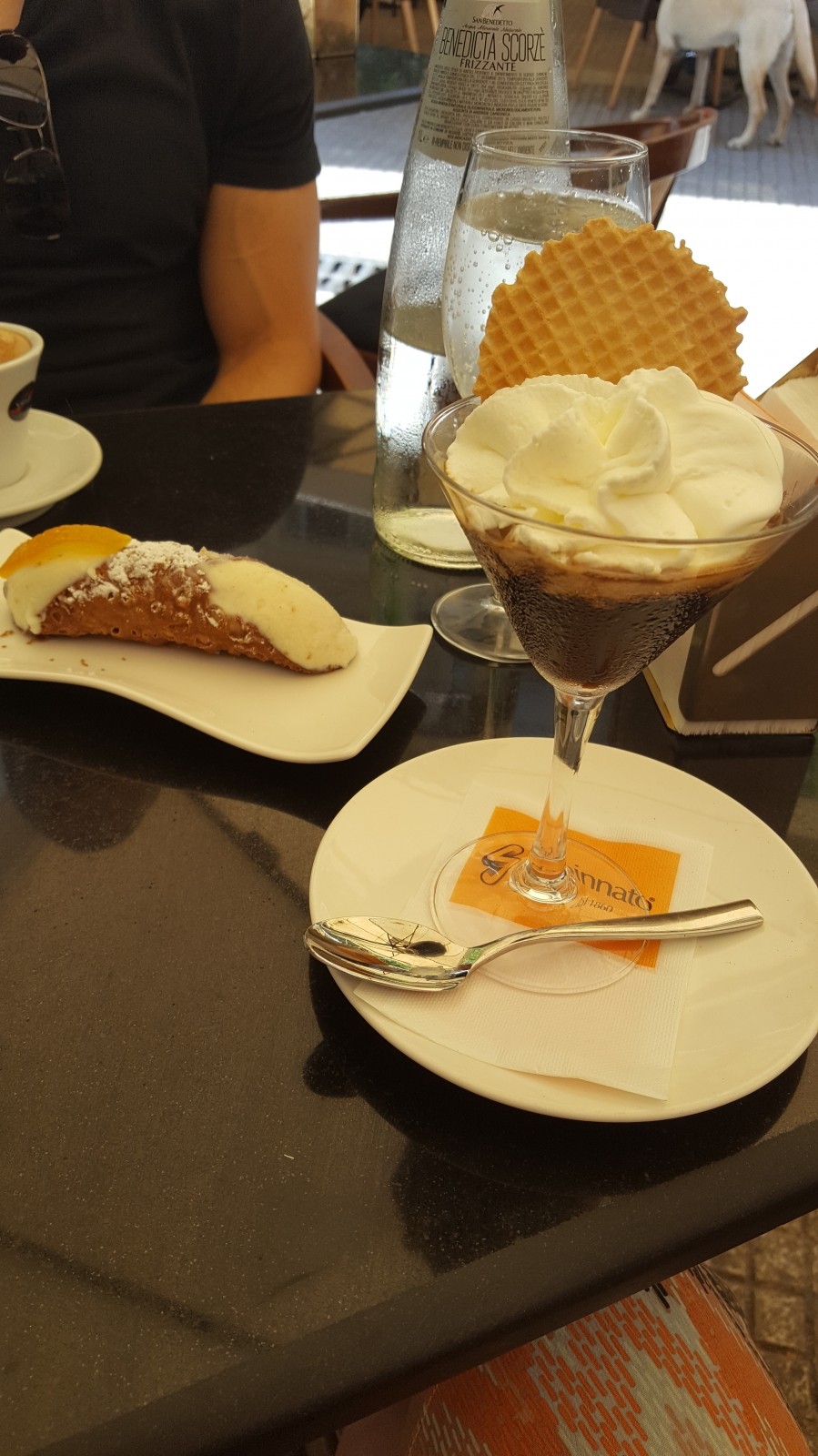 Another great place to get your arancini from is Kepalle Arancine.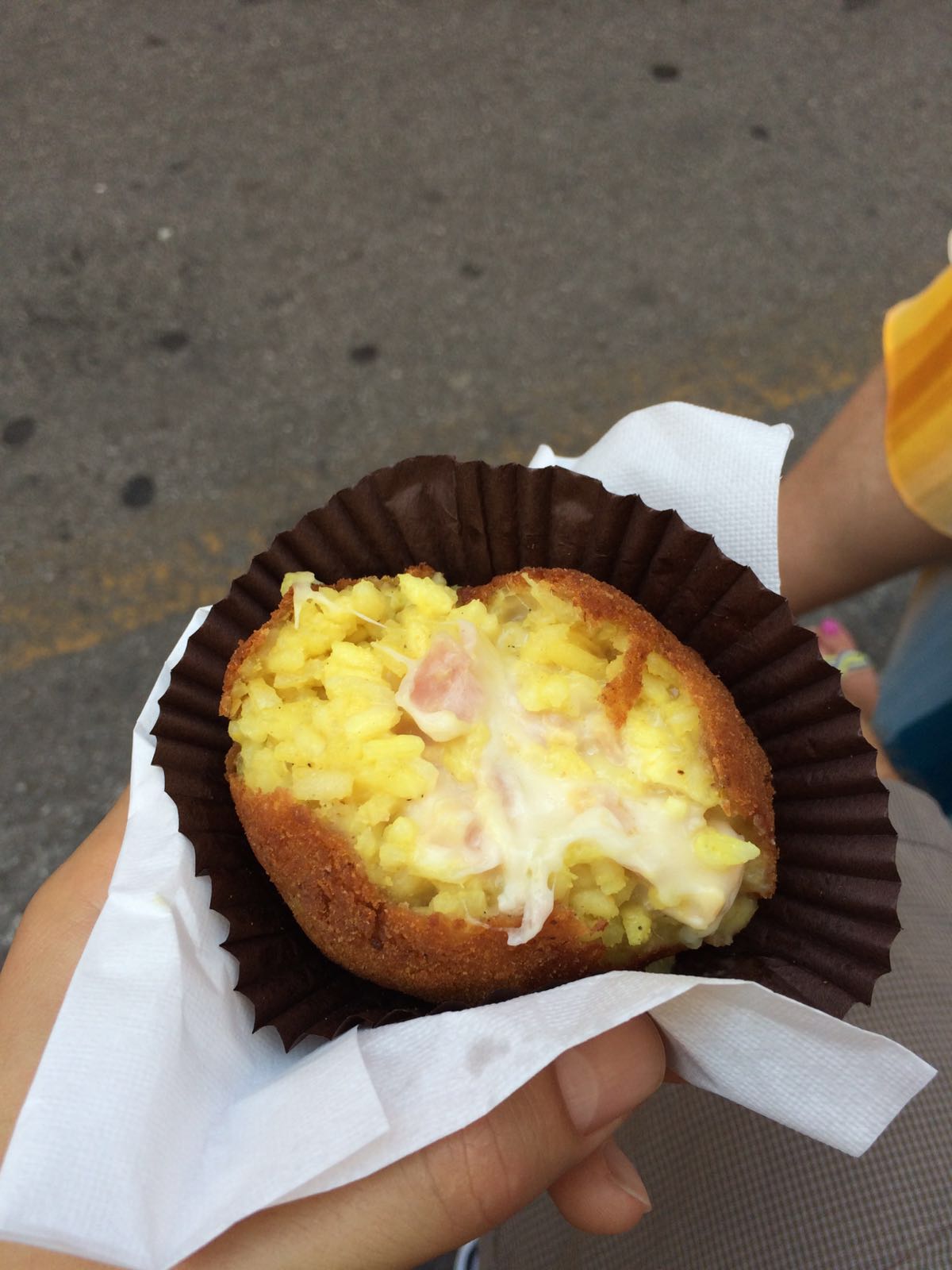 Ristorante Ferro is by far the best fine dining restaurant in Palermo Sicily. The second I tried their conchiglioni with aubergine, I knew I haven't eaten pasta in my life. I'll probably never experience that taste until I go back to Italy. The service was great, they were very friendly and we got free cocktails. There was a moment when we saw Mr Cat catching a cockroach (we were sitting outside, on the street!) and the restaurant staff went berserk. They tried to give us a discount because of that 'incident', but we refused and gave them a tip.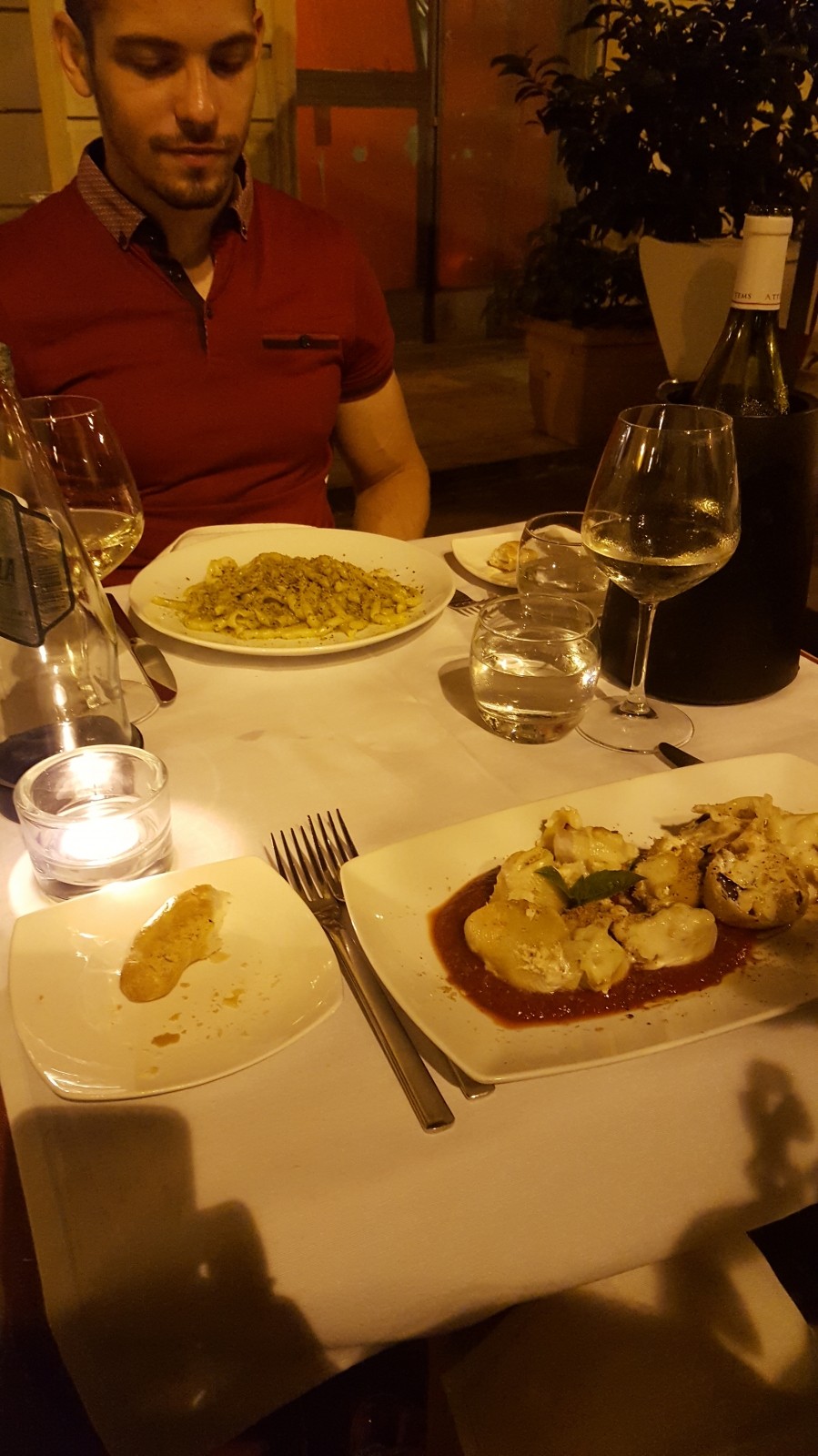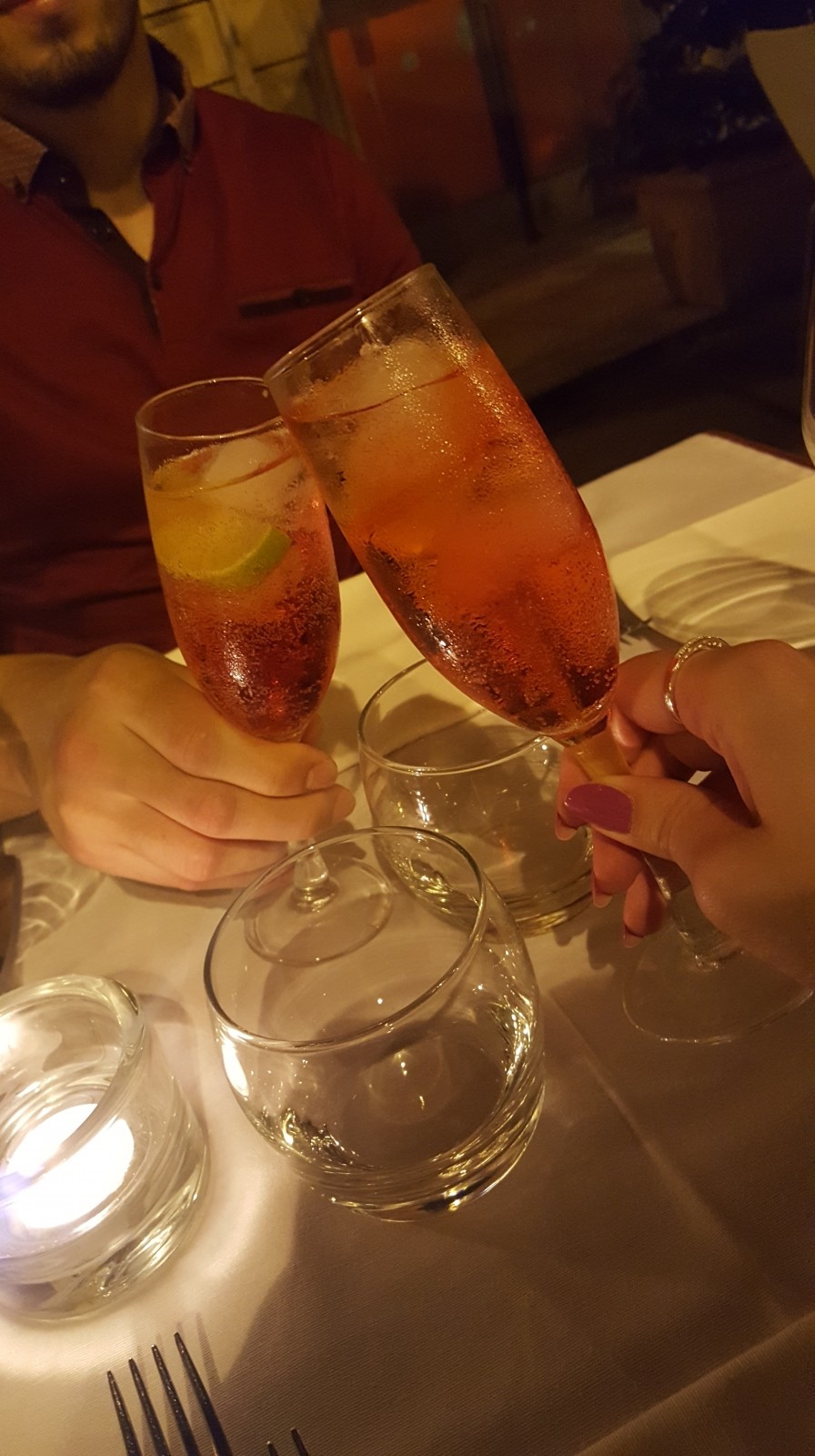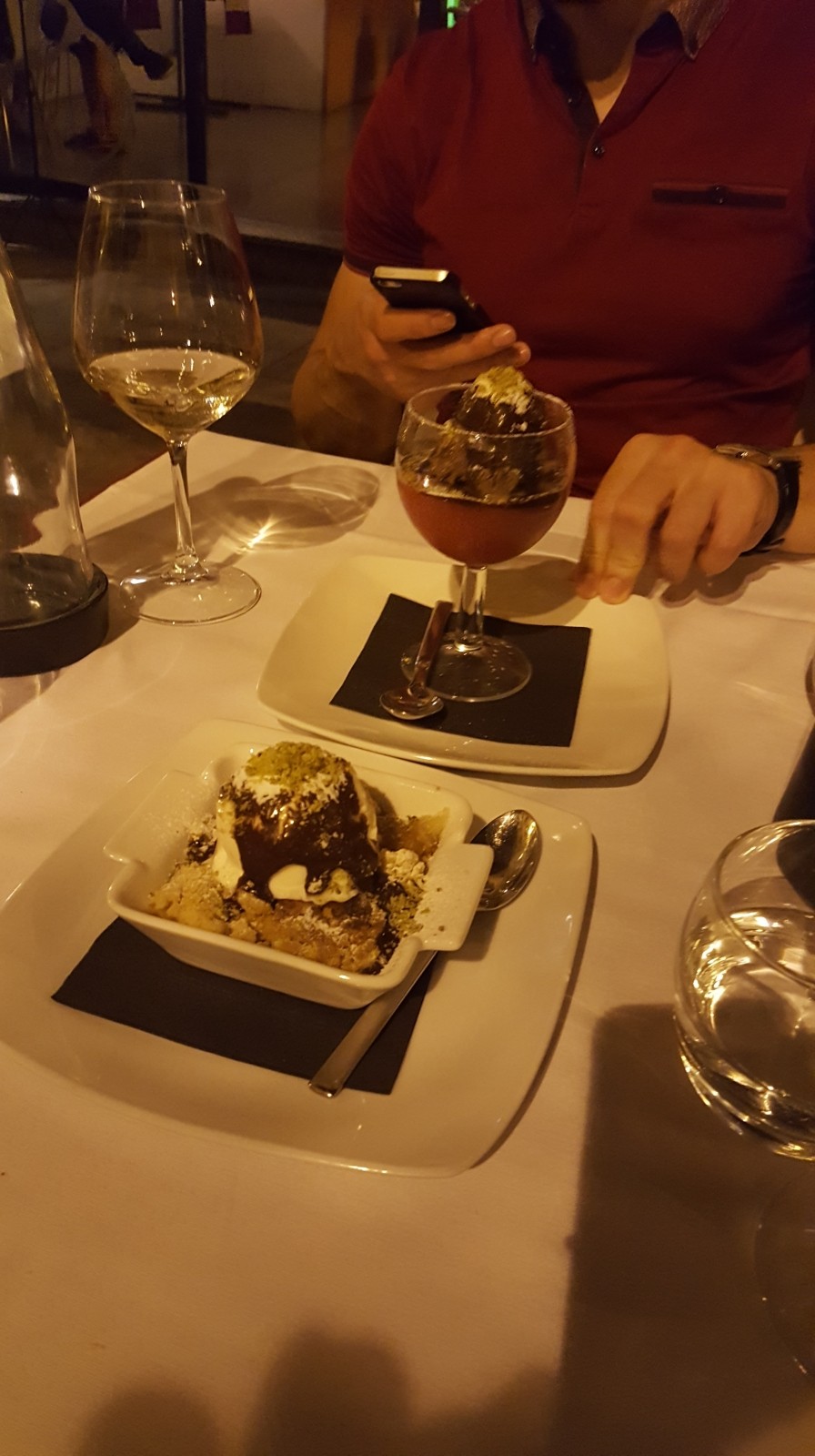 For the best gelato in Palermo Sicily – visit Antica Gelateria Ilardo. For award-winning pastries – Pasticceria Cappello. We were 'discreetly charged' an extra euro at each place! We still find it funny, especially when you find out that they are doing that to their own persone! Pizzeria The Duchess was across the street from our hotel and I'm very sad we didn't have our last evening at this restaurant. We didn't get good service from the one we chose for our 'last supper'. The food was very good and we, once again, got an amazing service from the staff! We were the only ones to get free cheesecake, hooray!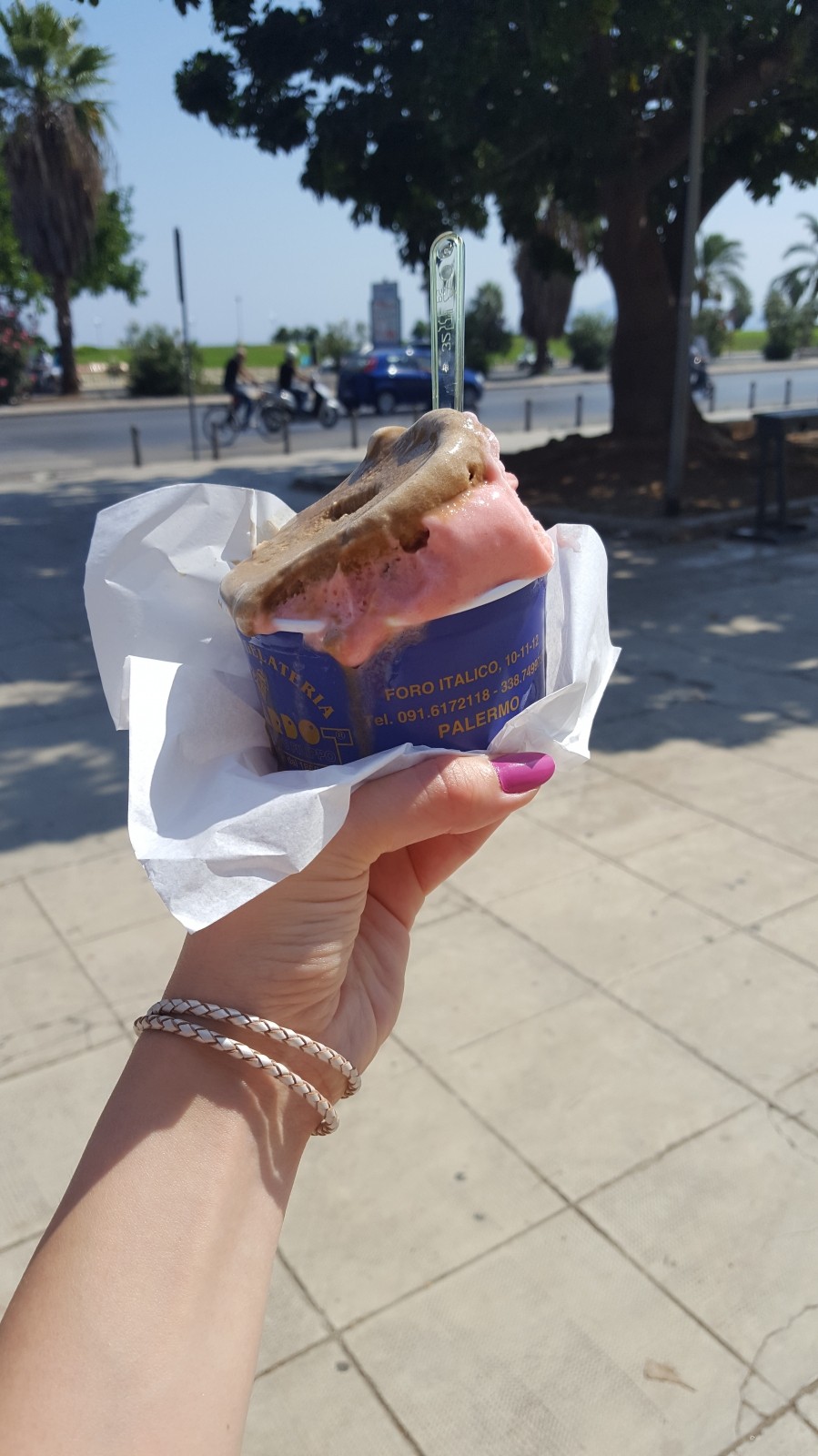 Breakfast. 7am. Luggage left at reception.
I'll always miss Palermo and I'll treasure the memories. Sicilians are the friendliest and the craziest people we've ever met. I think the reason behind their sweet gestures to us is the fact that I was very respectful, trying to speak Italian and all. Even though I failed in doing so, it shows how appreciative people can be. So, if you decide to visit Palermo Sicily or any other country in the world for that matter, try respecting the culture and make an attempt to speak their language!
Arrivederci, Palermo!
x Mariya
YOU MIGHT ALSO ENJOY:
South East Adventures: Brighton Vibes
South West Adventures: Roman Baths