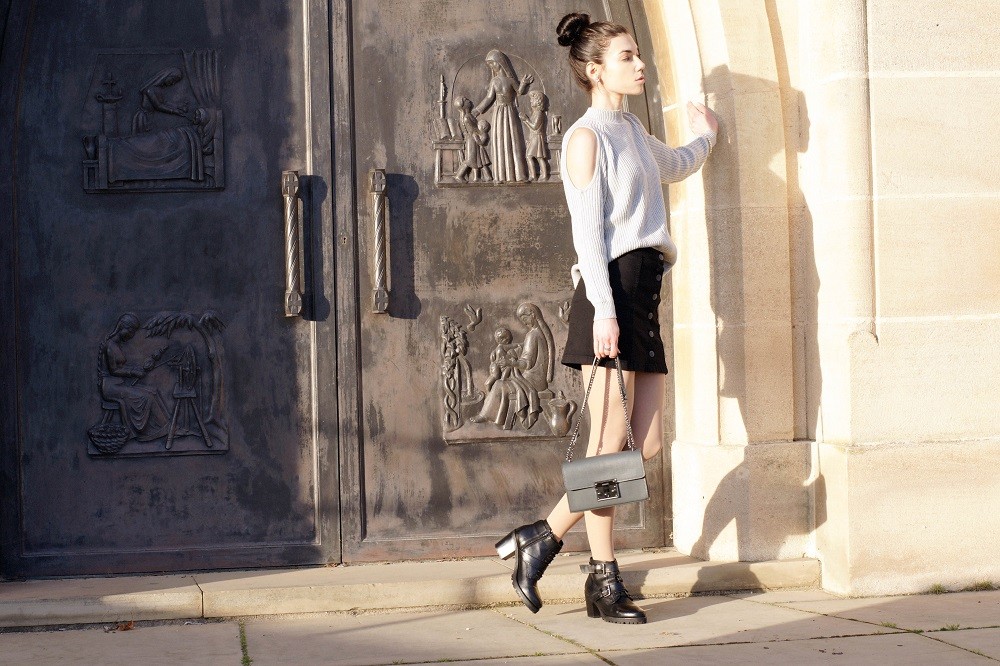 The last time I wore a denim skirt was during my teenage years. I still remember the time when I had to hide my skirt in the backpack on my way to school and then change in the bathrooms. My parents didn't have a problem with me wearing a skirt. It was the length they were concerned about. Or the lack of it! I was really into those light blue belt-like skirts. There was enough fabric to cover my derriere when I was walking around, but not enough when I tried to sit down or cross my legs. I'm not proud of it, but everyone around me had a barely-there denim skirt and I had to own one in order to fit. Nowadays, we try to fit in other ways, but teenagers around the world will more or less be in the same situation as my younger self.
Fitting In…
In truth, I've always tried to fit when I was younger. However, my skirt stories have to be one of my worst nightmares as I've tried to become 'part of the group'. I clearly remember the embarrassment I had to face when I was sent to the school's library to pick up a book. The look that the librarian gave me is unforgettable! Her judgmental eyes were scrolling up and down my bare legs while giving me the book. What's worse, as I was about to leave I heard her talking to her colleague in disgust, shaking her head, she said: 'How dare she come like this to school?!'. I was and am still very embarrassed. That was the last time I wore a denim skirt. I became very conscious about my body and I couldn't allow myself to get in a situation like that ever again.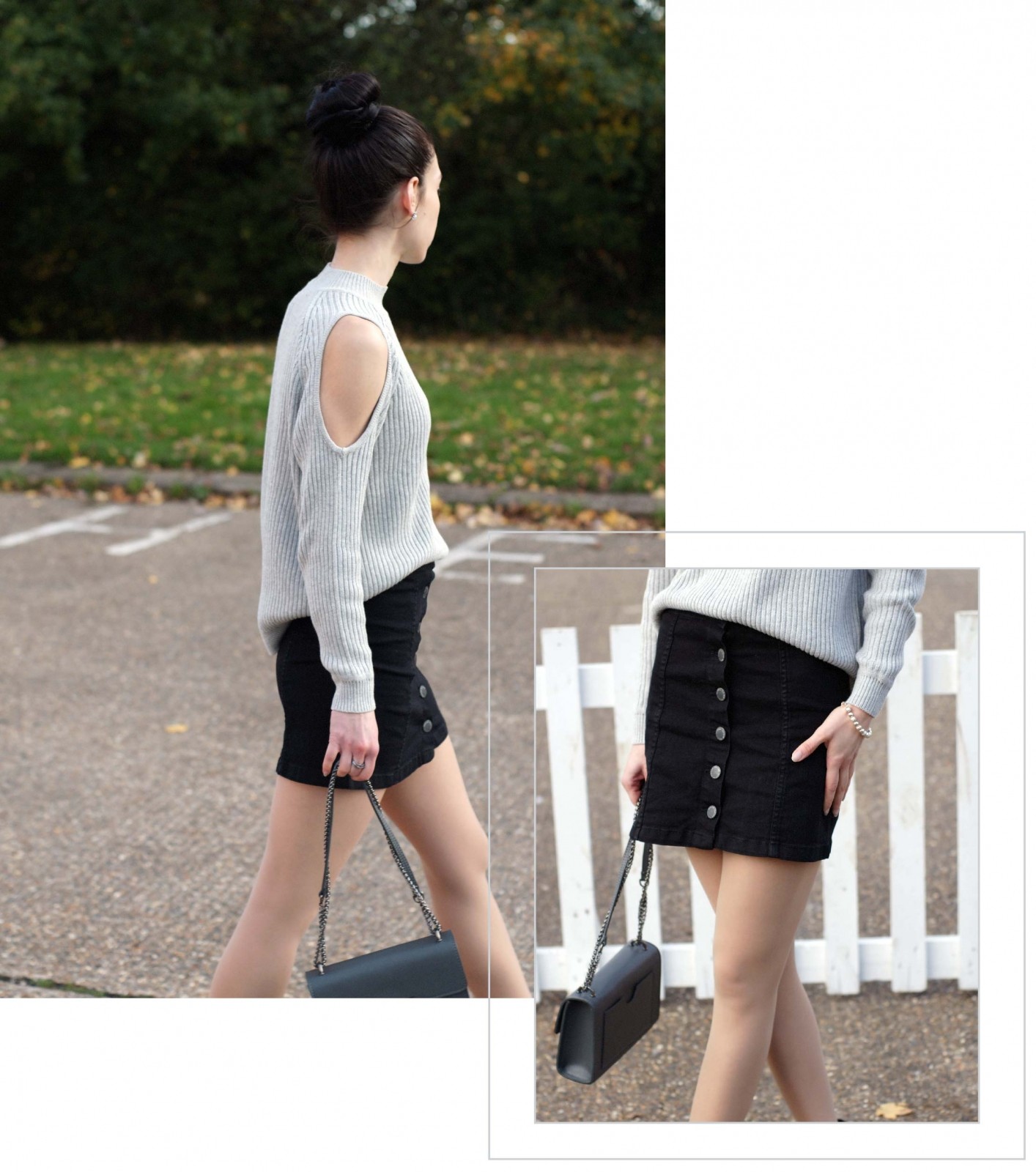 As the years went by I also put on a lot of weight and started to hate the look of my thighs. I started wearing pencil skirts and forgot about the short denim ones. That's until a few months ago when I was going through the endless pages of another Boohoo sale – there they were. Countless variations of denim skirts were popping up in front of my eyes. This immediately triggered my memories from school and I shivered. However, I thought I should give them another go. I was 10 kilograms down with a sudden new boost of confidence which I had to test. Eventually, I decided to order this black buttoned down denim skirt. To my surprise, it wasn't as short as I expected it to be. Immediately, I felt relieved that I won't have to think of ways to cover my bottom. To my bigger surprise, it was the perfect fit! Not super tight or loose, just comfortably covering my thighs. Needless to say, I was and still am boggled of the fact that I can wear denim skirts again!
Match Made In Heaven?
The main question now was what to pair my new wardrobe addition with. Summer is far away and winter is now full on! Seems like boots and sweaters are my only options unless I want to face death after catching pneumonia. Usually, I wouldn't opt for short booties and cold-shoulder jumper when the digits outside are in the single charts. However, we had a nice warm-ish sunny day, so I did this combination. The cold-shoulder jumper is a real gem from H&M. Unfortunately, it's no longer in stock as I got it last winter when I was looking for a Christmas jumper. Obviously, I failed in my search as I got this silver stunner with nothing Christmassy on it! The colour is gorgeous – dirty silver is the most appropriate description if you ask me. I've tucked the front in the skirt as I didn't want to look baggy and it adds a nice asymmetrical touch to the whole outfit. I've put my hair in a bun as it was super dirty and accessorised with pearl earrings and matching bracelet. As the whole look started to feel a bit too classy I thought the short-heel lace booties will do a decent job to turn things around. What do you think?
After our long-ish walk to the cathedral, meeting the cutest cat and 1000 pictures of which less than 20 made it, I felt extremely proud of the new me. Past regret, getting a denim skirt was the best decision I could have made. I've been so conscious for years. So concerned about how my thighs will look and what people will say. Gladly, I'm learning to care less about strangers' perceptions of me and what I'm wearing. And so should you! If you've ever felt self-conscious as a result of trying to 'fit in' or overhearing the spiteful comments of a librarian, stop! Let it go, breathe and buy a skirt… or chocolate! Chocolate fixes everything!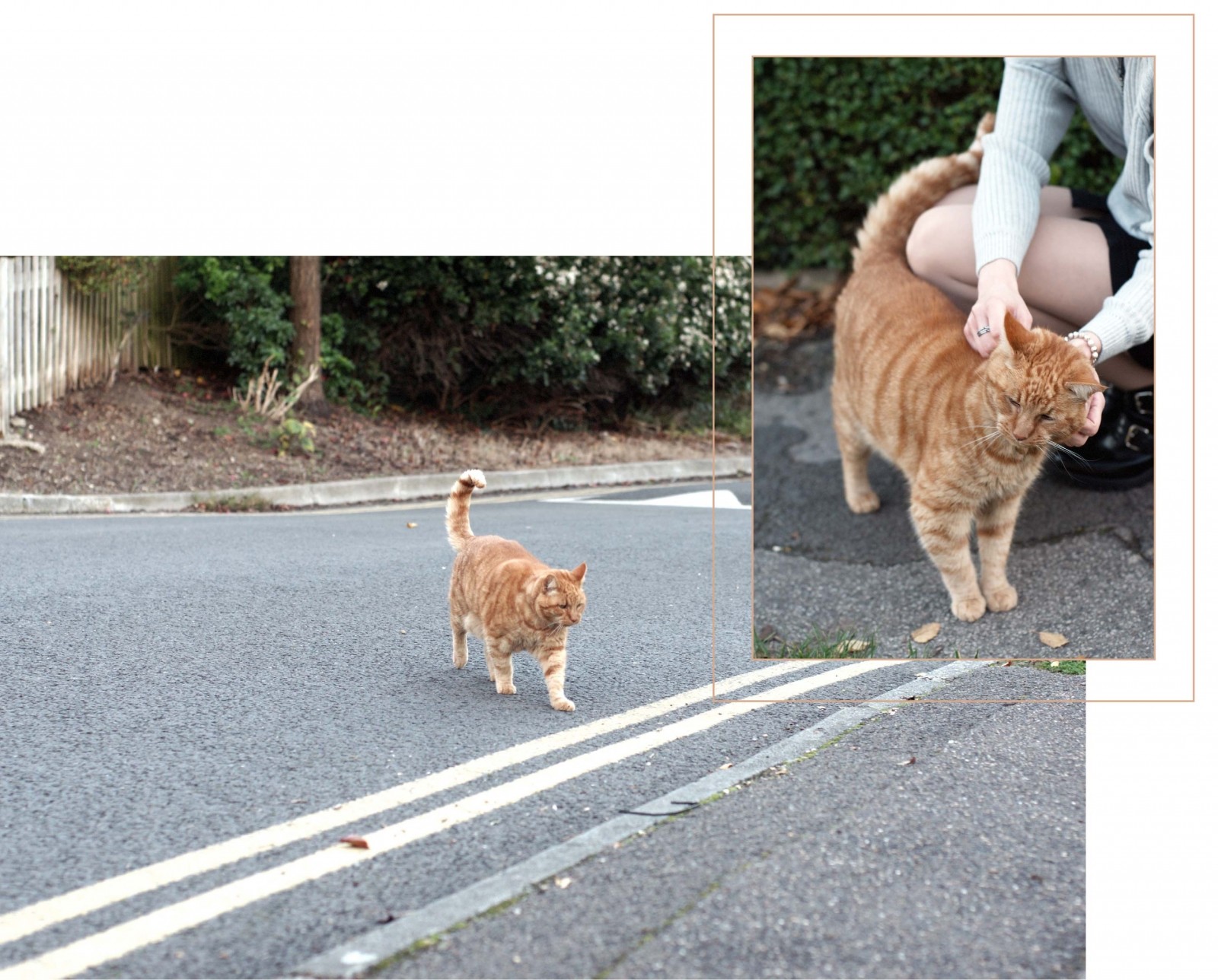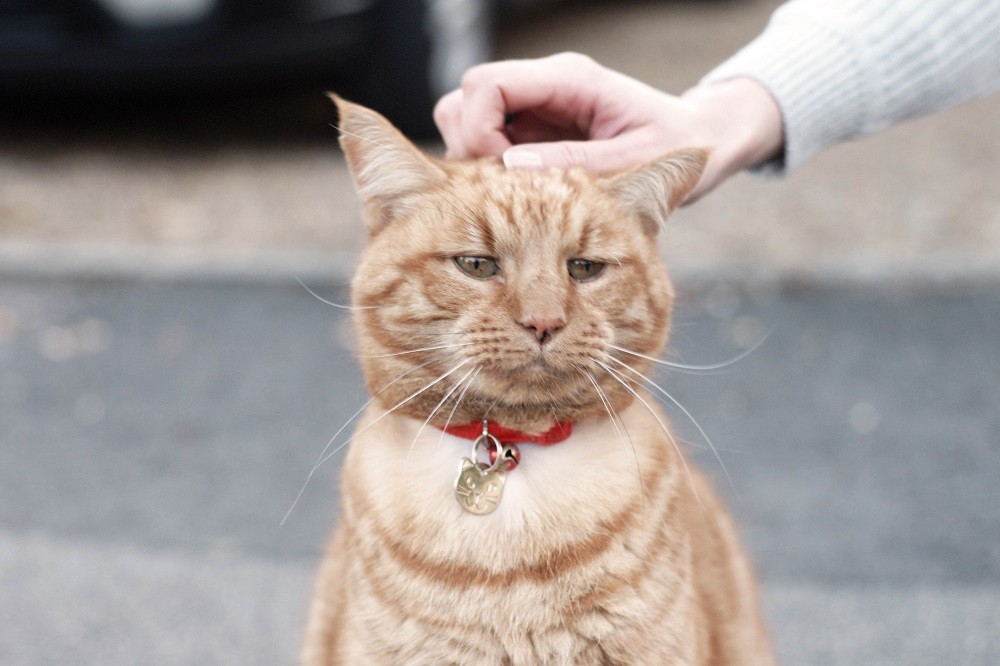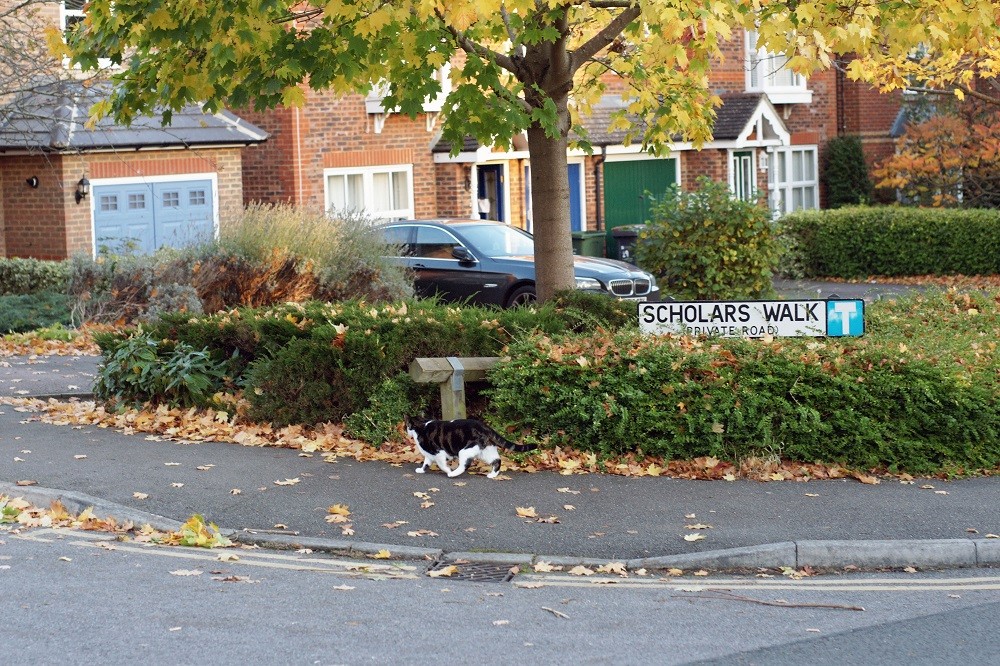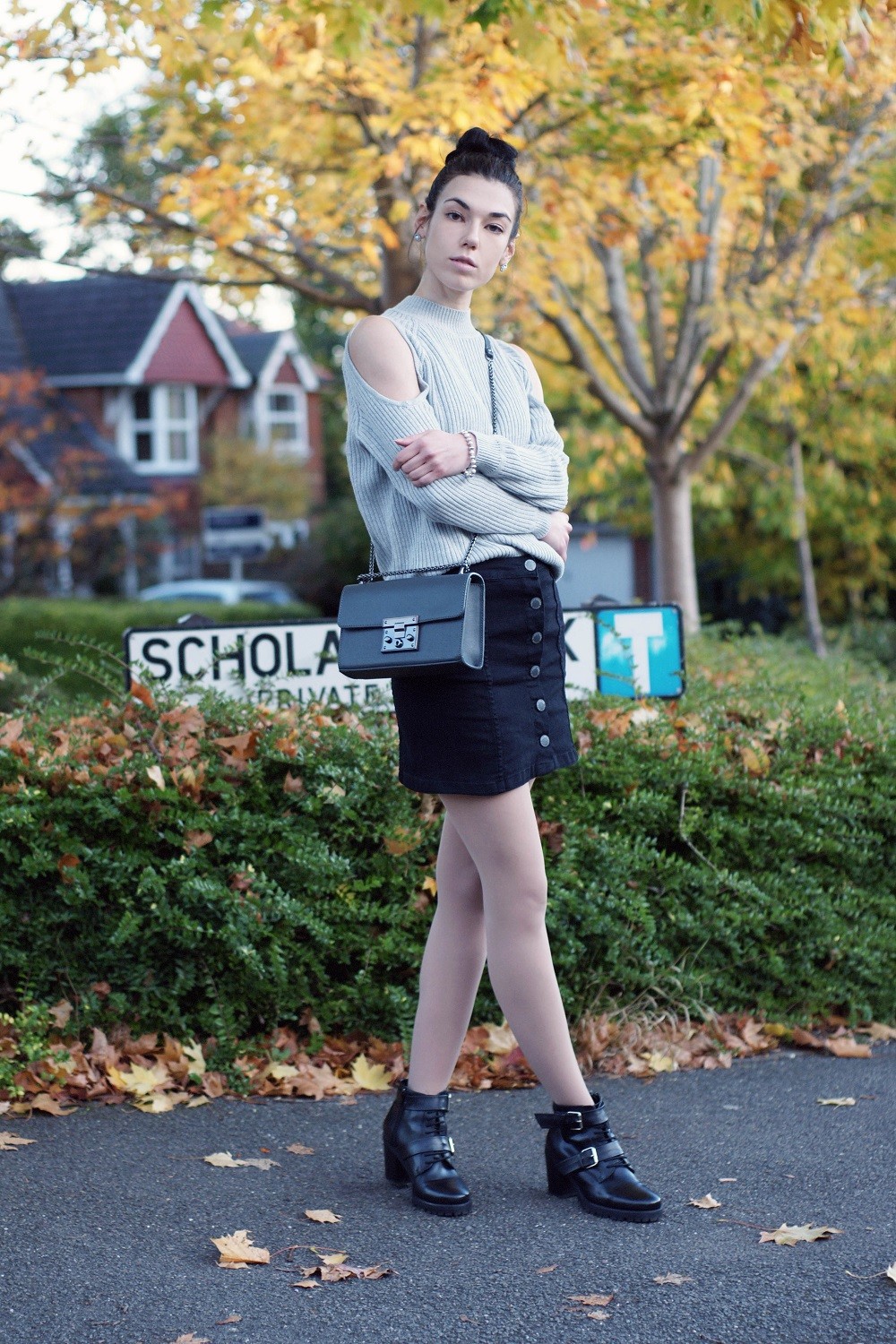 Do you have any self-conscious stories to share?
x Mariya
YOU MIGHT ALSO ENJOY:
2 Ways To Embrace The Faux Fur Sleeve Trend
A Faux Fur Longline Coat For Your Winter Wardrobe