I'm sure you know how challenging the current situation is for all medical staff and volunteers around the globe. Moreover, I'm sure that every single one of us would like to help in any possible way the fight against COVID-19. Thus, when Bookblock approached me with their amazing NHS Positive Post Campaign, I could not miss the opportunity to share the campaign with you!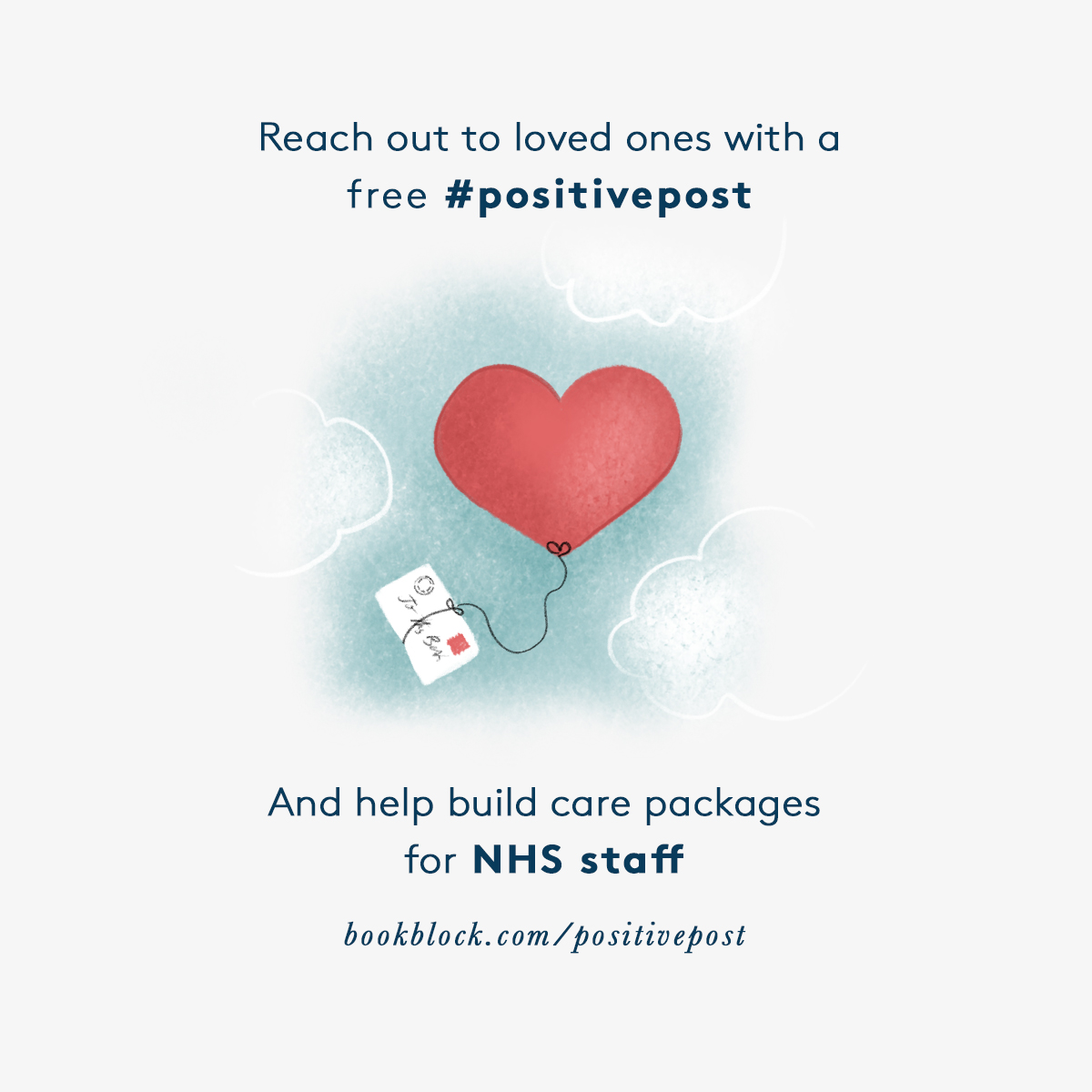 Here is what Bookblock are saying about the campaign:
"At times like these, it is vital to keep reaching out to those in need. And no one deserves our support more than our tireless NHS. So when health service staff reached out to us about initiatives to keep morale high, we were only too happy to help.
#POSITIVEPOST is raising funds for the NHS Charities Together COVID-19 Urgent Appeal. This incredible cause will help provide frontline staff and volunteers with everything they need to care for themselves at this challenging time. From food deliveries to overnight stay kits, the appeal will support the brave NHS staff and volunteers treating COVID-19 patients.
Money raised through #POSITIVEPOST will go to the COVID-19 Urgent Appeal. These funds will then be redistributed through member NHS charities, via weekly grants, to provide essential wellbeing support to frontline health workers.
As well as raising money, we launched #POSITIVEPOST to help everybody reach out to those they love. With many of us unable to see our friends and family, #POSITIVEPOST is our way of helping you send a heartfelt message from the safety of your home.
Just because we're in isolation doesn't mean we have to go it alone. Send a #POSITIVEPOSTCARD and help support our NHS."