If you're one of the 'lucky' ones and find your skin on the drier side, welcome on board. While dry skin may rarely be a side effect of certain medications, external factors definitely carry weight when it comes to how dry your skin actually is.  And with the approaching winter months, chances for your skin to become even drier are higher than ever. To help you relieve that feeling of skin tightness, here are the
10 Best Face Moisturisers For Dry Skin To Try This Year:
1. Clinique Moisture Surge™ 72-Hour Auto-Replenishing Hydrator, 30ml £24 | Clinique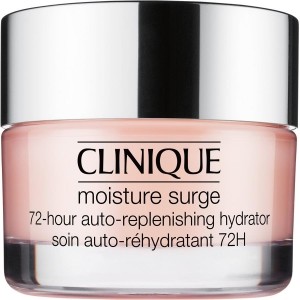 You've probably seen this advertised by your favourite YouTubers, Instagrammers and celebrities. The newest Moisture Surge from Clinique is one of the best moisturisers for dry skin. Activated with aloe water, the cream helps skin create its own internal water source. This moisturiser will keep your skin hydrated for 72 hours nonstop. It will not only plump up any fine lines but also protect your dry skin from environmental damage. What's even more surprising is that it suits all skin types, so why don't you make the Clinique Moisture Surge part of your daily skincare regime today?
BUY NOW from CLINIQUE (UK) | ULTA BEAUTY (US)
2. Eau Thermale Avène Rich Compensating Cream, 50ml £16.50 | Feel Unique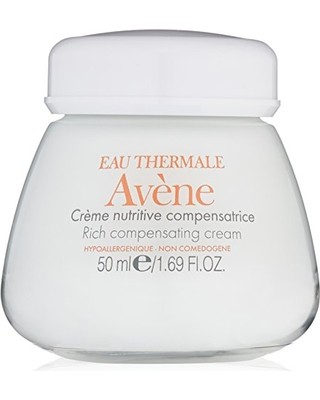 Avène is one of my favourite skincare brands. It's French, it's affordable and it's definitely worth trying. Made with plant-based active ingredients, the  Rich Compensating Cream is formulated to provide nourishing care for dry and very dry sensitive skin. With a smooth and rich texture, this cream will nourish and moisturise the skin day after day until it recovers its comfort, suppleness and radiance. Moreover, it is packed with Pre-tocopheryl to defend your dry skin against external aggressors and free radicals. Apply morning and evening to get a radiant and revitalised complexion.
BUY NOW from LOOK FANTASTIC (UK) | AVENE (US)
3. Avène Hydrance Hydrating Cream, 40ml £14.50 | Look Fantastic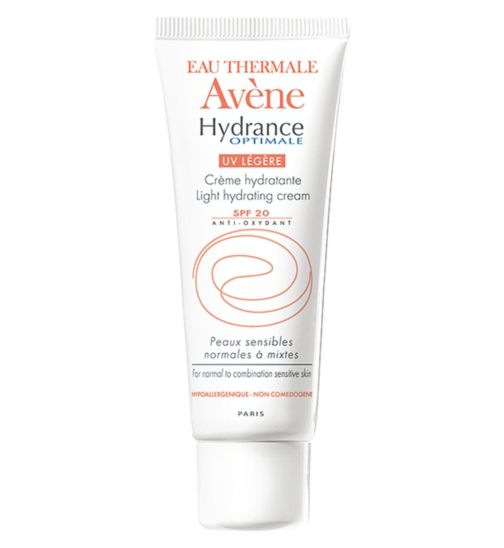 I've made Avène Hydrance Hydrating Cream part of my beauty routine this summer. I was looking for a rich moisturiser with high UV protection and this one came up in the top 10 for dry skin moisturisers. Formulated with Shea Butter and Avène Thermal Spring Water, this gentle cream will create a veil of protection on the skin whilst restoring and maintaining optimum hydration throughout the day. With SPF 20 it will also protect your skin from the harmful UV rays, keeping your complexion soft and lines-free.
BUY NOW from LOOK FANTASTIC (UK) | AVENE (US)
4. L'Occitane Aqua Réotier Ultra Thirst-Quenching Gel, 50ml £28 | L'Occitane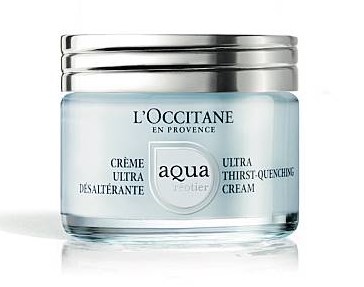 Enriched with hydrating hyaluronic acid, the L'Occitane Aqua Gel is probably of the most satisfyingly wobbly gels for your dry skin needs. This ultra-hydrating moisturiser contains thousands of micro-bubbles to instantly revive your thirsty dry skin. Packed with calcium-rich Réotier water, it will maintain the skin's hydration barrier and help it retain moisture. Its formula glides onto skin to act as a magnet to hold-in moisture and replenish the dry skin, leaving it radiant and visibly plumped.
BUY NOW from L'OCCITANE (UK) | AMAZON (US)
5. Givenchy Hydra Sparkling Rich Luminescence Moisturizing Cream, 50ml £45.50 | Feel Unique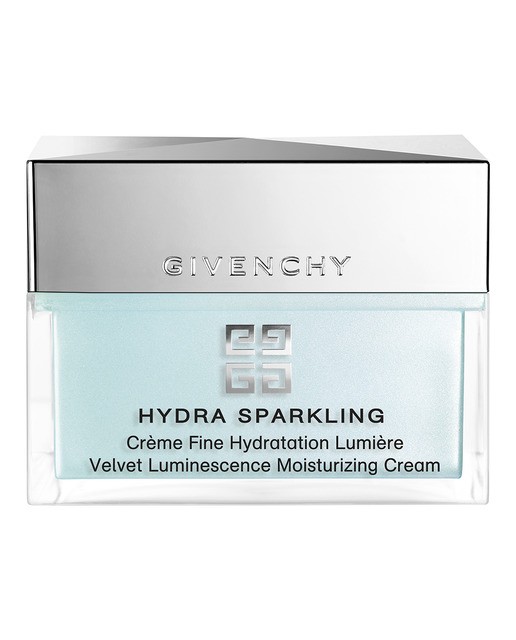 Rediscover your dry skin' radiance with the Givenchy Hydra Sparkling Rich Luminescence Moisturising Cream. Enriched with Sparkling Water Complex, shea butter, luffa oil and a derivative of jojoba oil, this ideal creamy texture will help your skin recover its suppleness and comfort. The Givenchy Moisturiser Cream is very soft and comfortable with a non-greasy, non-sticky finish. The five-molecule complex will empower your skin with full sparkling energy for an intense luminescent result.
BUY NOW from FEEL UNIQUE (UK) | FEEL UNIQUE (US)
6. La Mer Moisturising Soft Crème, 30ml £120 | La Mer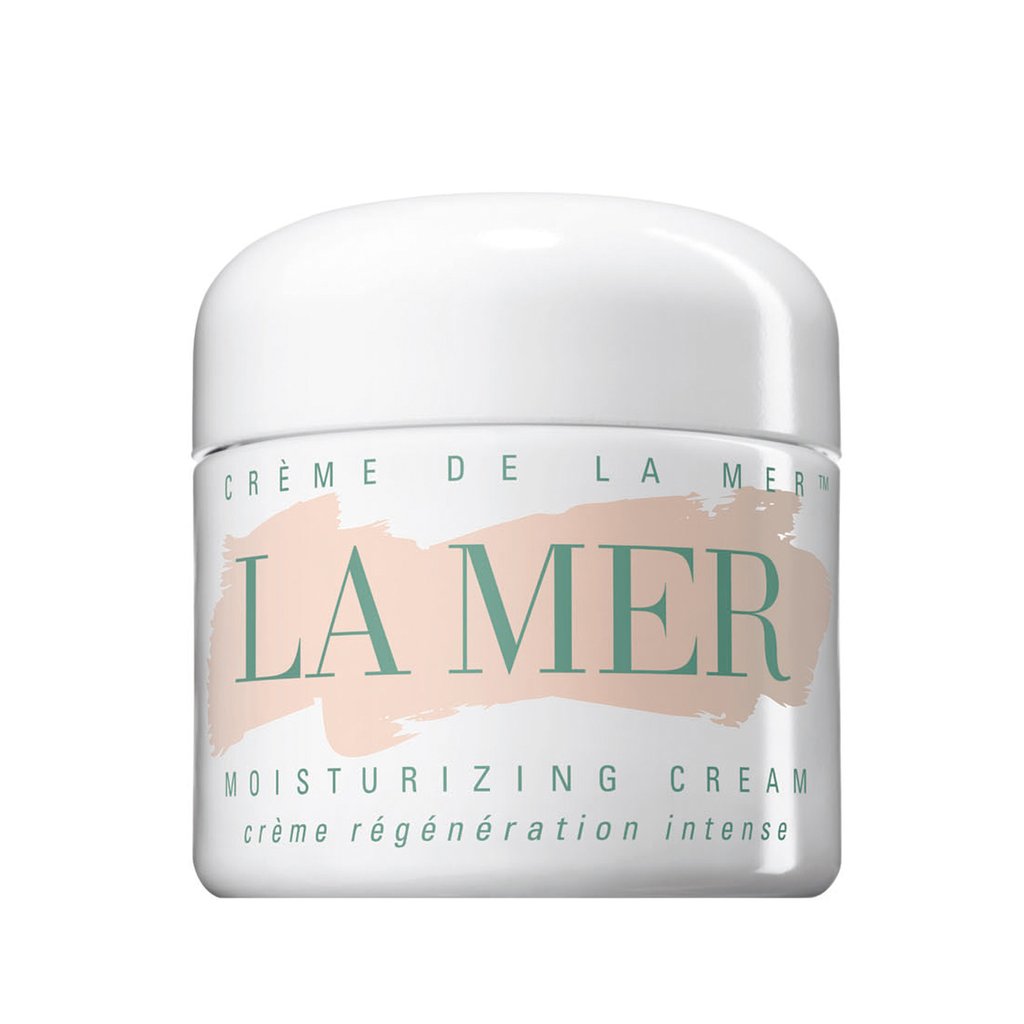 La Mer does not scream affordable but it delivers results, just ask Kim K! This ultra-soft moisturiser deeply replenishes the skin to deliver a beautifully glowing radiance. Packed with La Mer's Miracle Broth™, lime tea and moisturising spheres, skin looks naturally vibrant, restored and infused with sea-sourced renewing energies. Formulated without parabens, phthalates or sulphates, the La Mer moisturiser is ideal for combination and drier skin types.
BUY NOW from LA MER (UK) | NORDSTROM (US)
7. The Ordinary Natural Moisturising Factors, 30ml £4.90 | Look Fantastic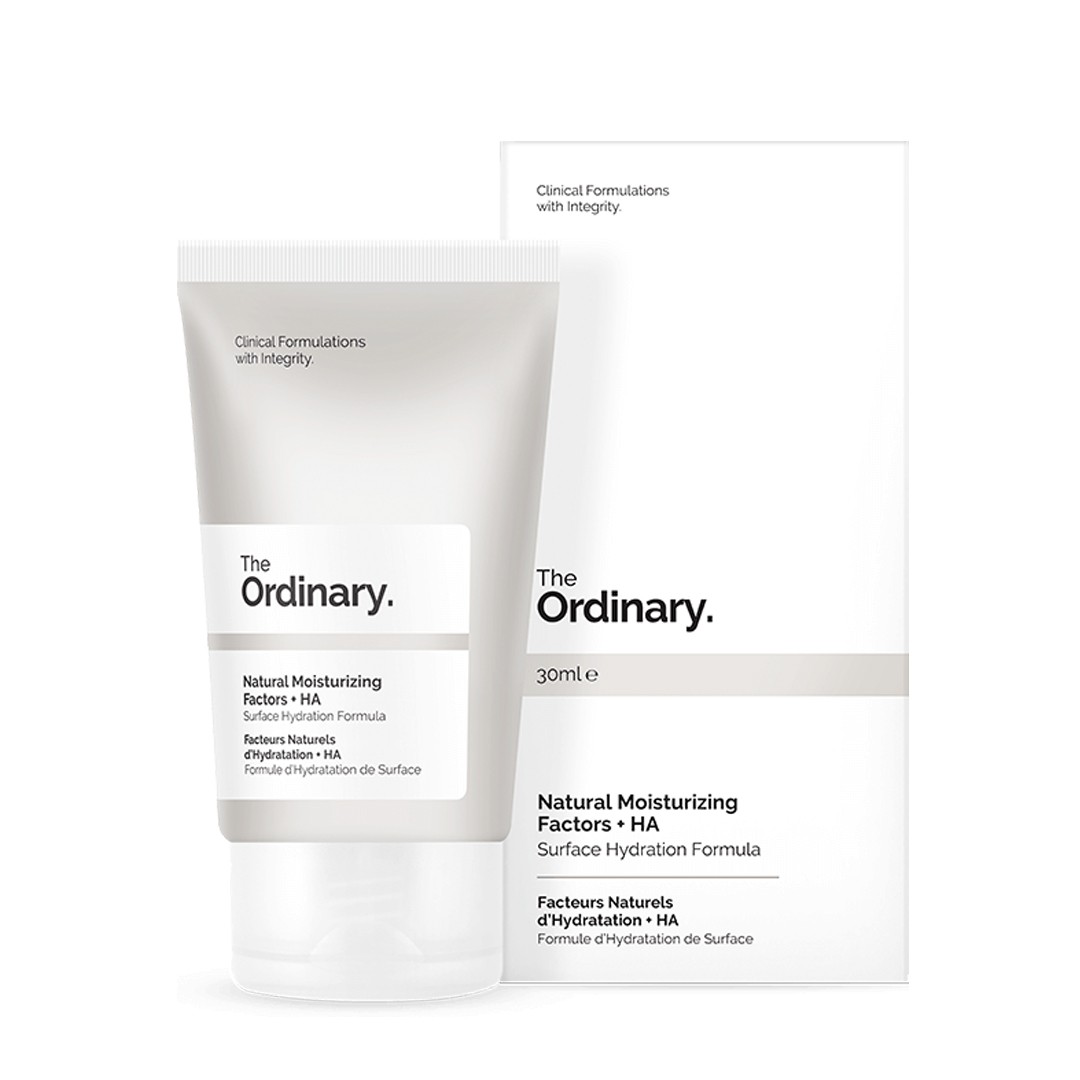 2018 has been a huge year for The Ordinary. Everyone has been adoring the company for its zero-fuss and low-price magical products. Focused on clinically proven ingredients, The Ordinary's Natural Moisturising Factors + HA protects and hydrates the outer layer of skin. Effectively hydrate your dry skin with much-needed amino acids, fatty acids and hyaluronic acid for less than a fiver. This non-greasy moisturiser will help protect and nourish the skin throughout the whole year!
BUY NOW from LOOK FANTASTIC (UK) | LOOK FANTASTIC (US)
8. Kiehl's Skin Rescuer – Stress-Minimising Daily Hydrator, 75ml £29.50 | Kiehl's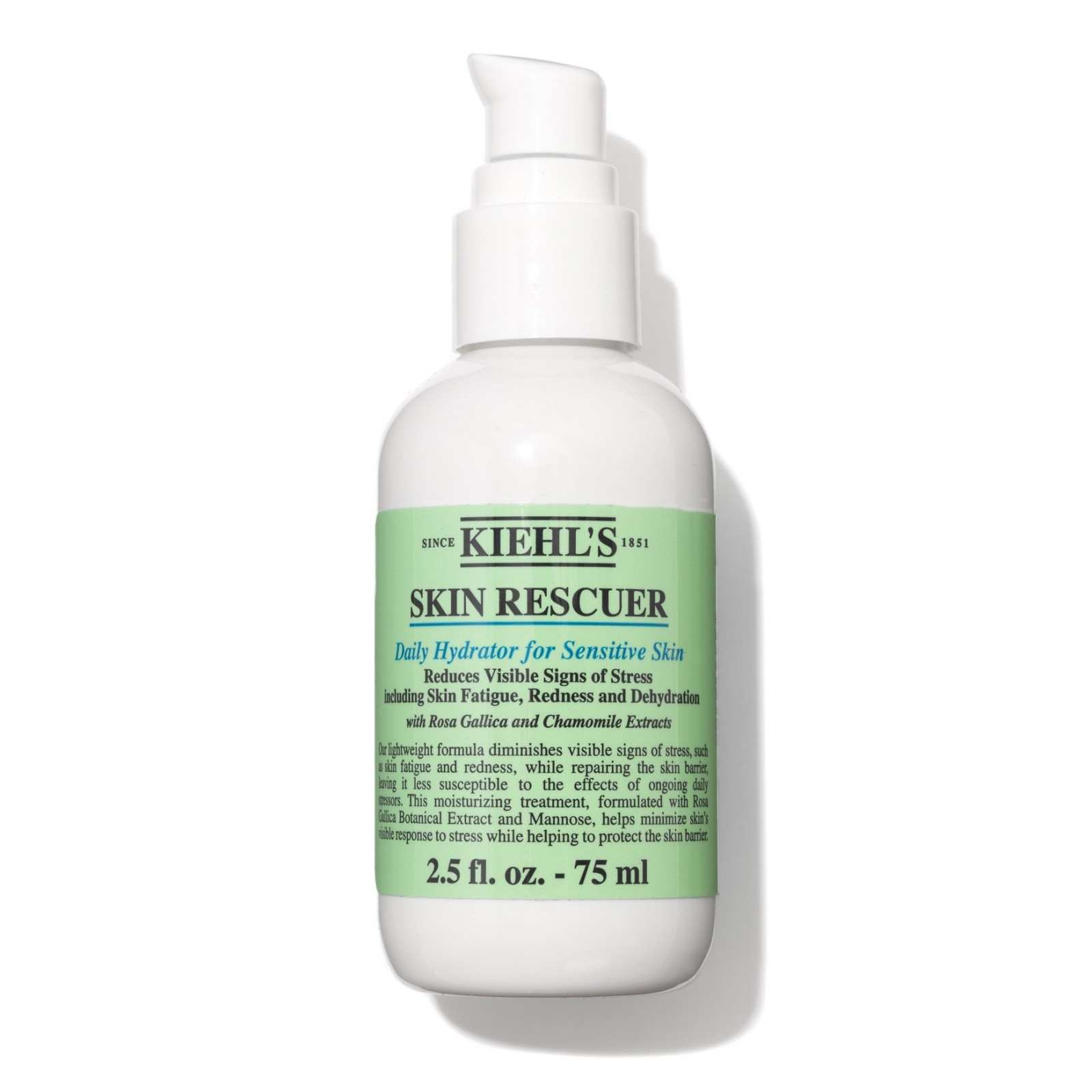 Kiehl's Skin Rescuer is a well-known go-to product among beauty bloggers, but it's a classic for a reason. Dry or not, it will uplift your skin and create a barrier to protect your face against the daily commute and the harmful elements. Not only that, this daily hydrator helps combat the appearance of the visible signs of stress on the skin. Say goodbye to a fatigued, dull-looking skin and welcome a more nourished, moisturised and healthier looking skin.
BUY NOW from KIEHL'S (UK) | AMAZON (US)
9. Aromatherapy Associates Hydrating Triple Rose Renewing Moisturiser, 50ml £58 | Amazon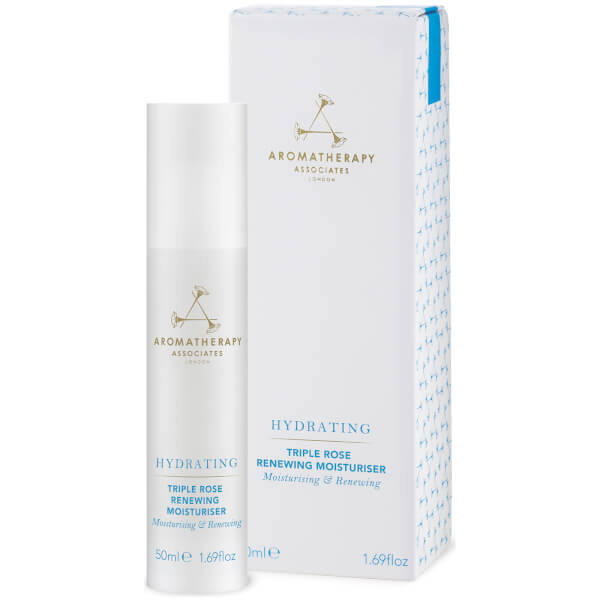 Another pricey but worth-it moisturiser for dry skin. Filled with White Rose, Damask Rose and Maroc Rose, this triple rose moisturiser will rejuvenate and hydrate your skin. The thick white formula will melt into the skin, leaving it deeply nourished and even toned. Apply an even layer to cleansed skin to unlock the anti-ageing moisturising powers from Aromatherapy Associates.
BUY NOW from AMAZON (UK) | LOOK FANTASTIC (US)
10. Hylamide Booster Sensitive Fix Serum, 30ml £22.50 | Amazon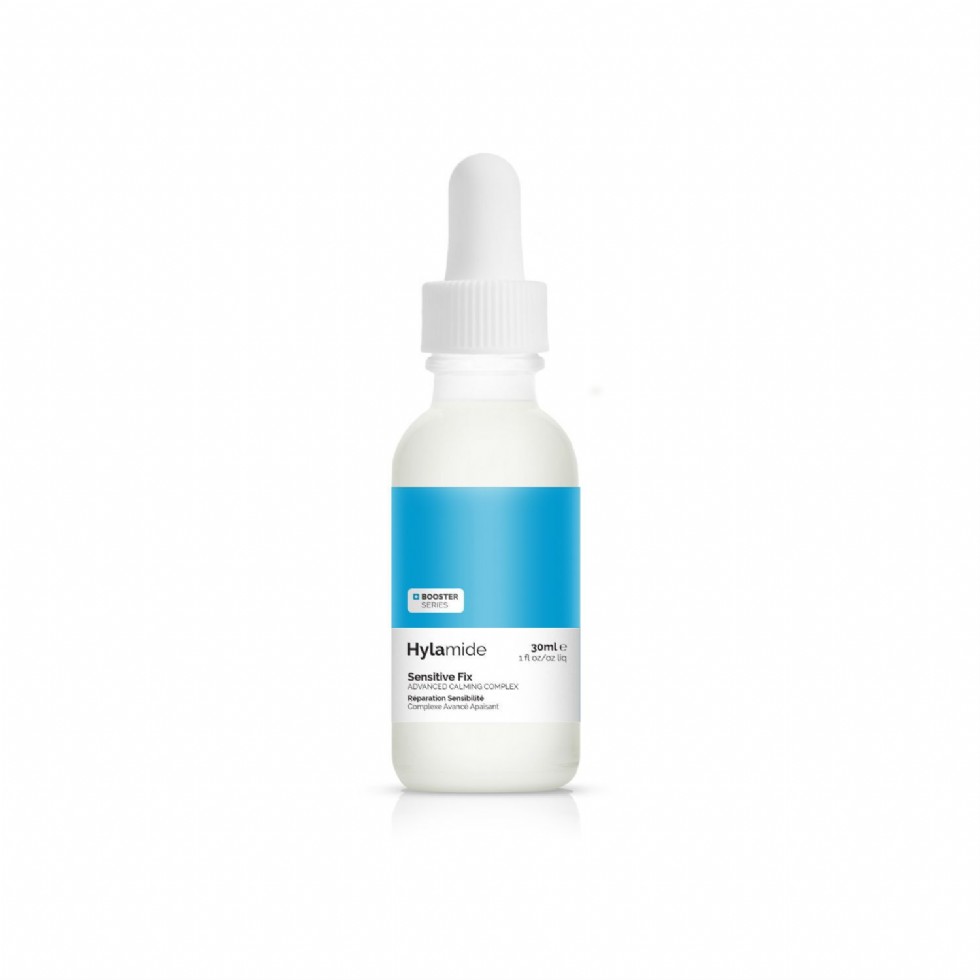 Can't get rid of your tired and dry look skin? Well, look no further. This Hylamide Booster is definitely worth the shot. Moisturising without being thick or heavy, the advanced biotechnological derivative and pH-Balancing Golden-Eye Grass Complex target the multiple signs of sensitivity whilst reducing the signs of dryness and redness.
BUY NOW from AMAZON (UK) | AMAZON (US)
Check out the beauty category for even more product reviews and beauty tips!
YOU MIGHT ALSO BE INTERESTED IN:
EUCERIN: Salvation For My Dry Skin
Are You Ready For The Lierac Magnificence Range?
3 Beauty Brands To Look Out For In 2018