First of all, Happy New Year! I hope you have a good one, actually, scratch that – a great one! As part of my South West adventures (Part 1 is Stonehenge), today I'm going to take you on our Bath adventures – focusing on the Roman Baths! We visited Bath at the beginning of November, unfortunately, we didn't have a lot of time to explore the beautiful honey-coloured town. For this reason, we had to choose one main architectural setting to visit – the Roman Baths were the winner!
The Roman Baths
As a grand bathing and socialising complex, the Roman Baths were constructed around 70 AD. Known as one of the best preserved Roman remains in the world, the Roman Baths include Terrace, the Great Bath, museum, various chambers and ancient heating rooms.
The Terrace. After we picked our audio guides, we were greeted by the beautiful Terrace which is part of the Roman Baths complex. You can actually see it without entering the complex. It is shadowed by the great Abbey and ancient statues in the likes of Caesar, Claudius and Constantine the Great are adorning the Terrace. The Great Bath can be seen from the Terrace and we must admit that the scenery was quite picturesque and breath-taking.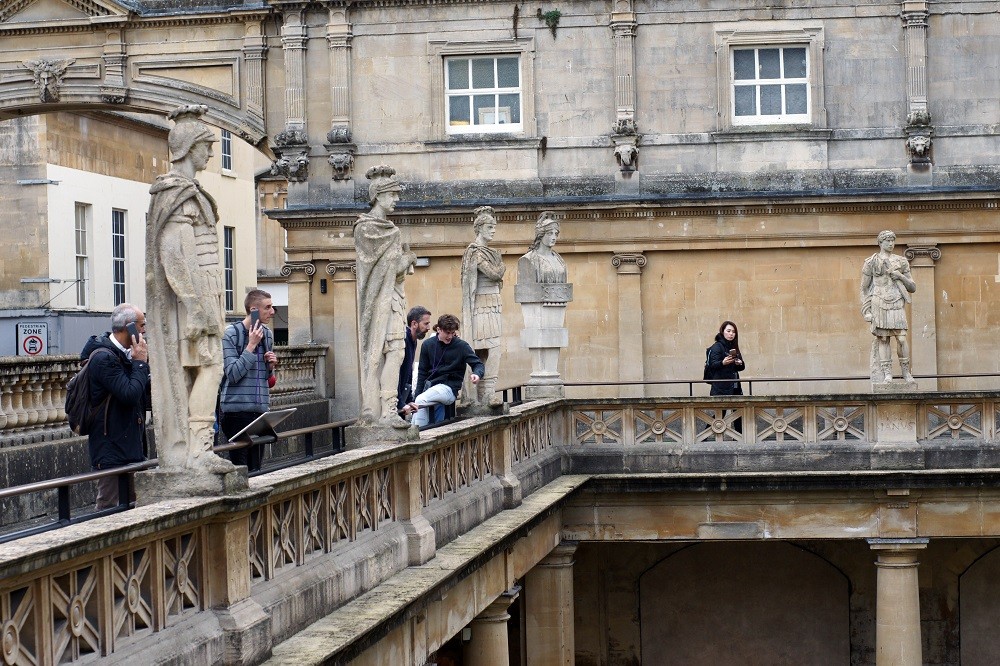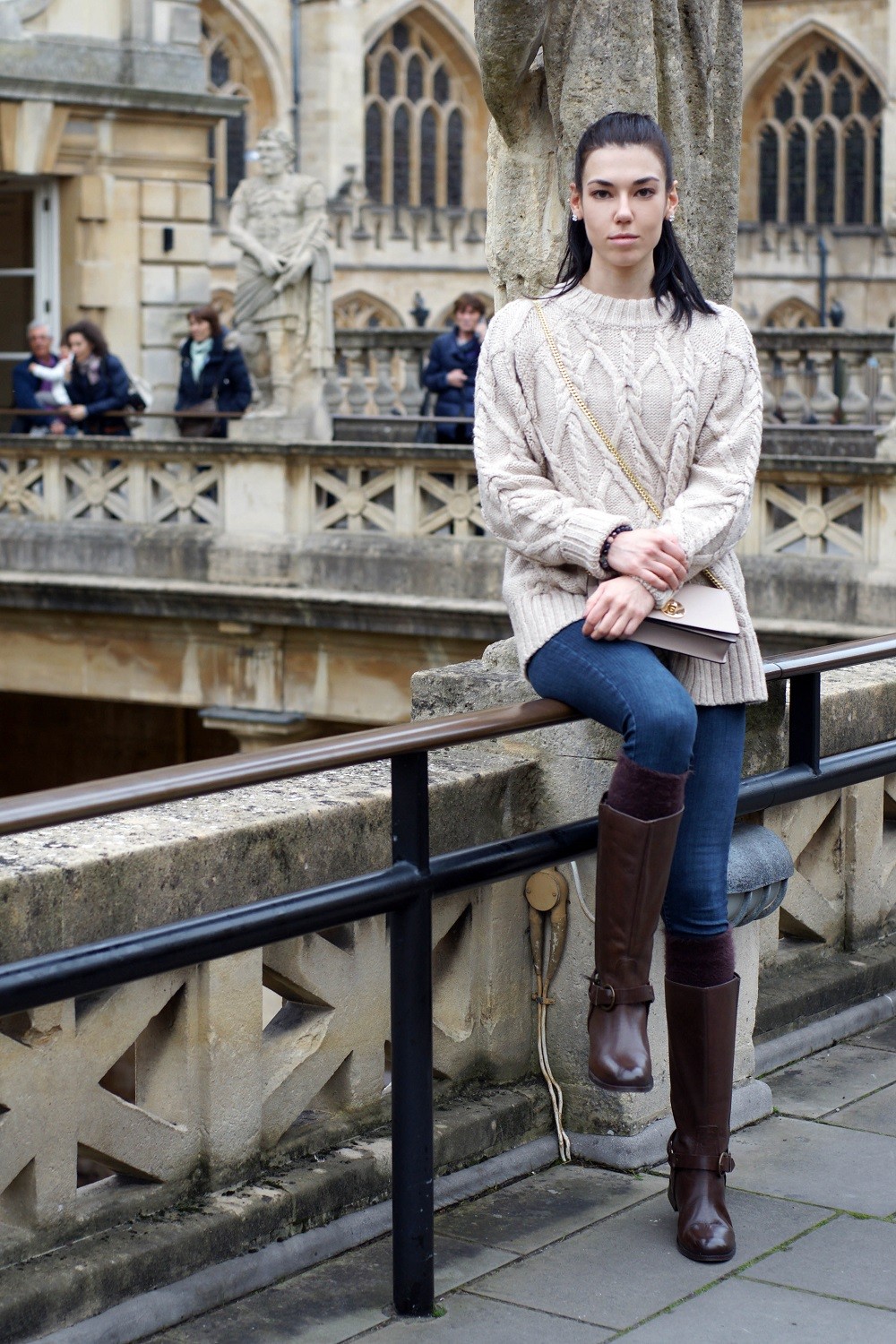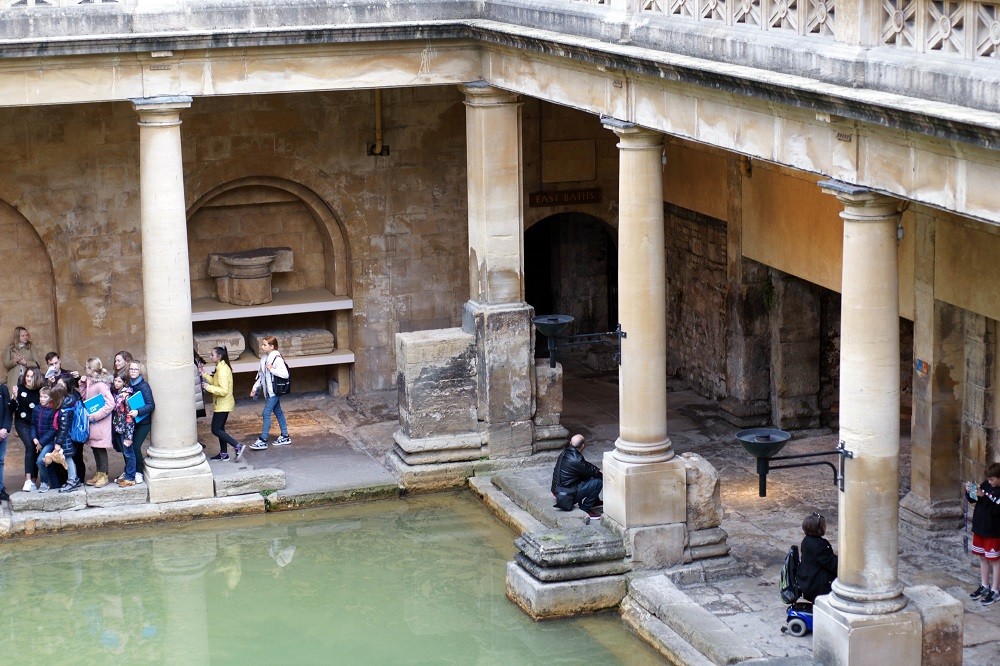 The Museum. After we finished exploring the Terrace, we went underground to visit the beautiful museum of the Roman Baths complex. The free audio guides we took with us were quite helpful as the museum was very busy and we had to keep moving. We saw various Roman artefacts including more than 12,000 currency coins, the Gorgon's Head and a gilt bronze head of the goddess Minerva. The ancient Romans were throwing coins and gifts into the Sacred Spring as offerings to the goddess. In exchange, they were expecting the goddess to grant their hand-written curses that were also thrown into the Sacred Spring.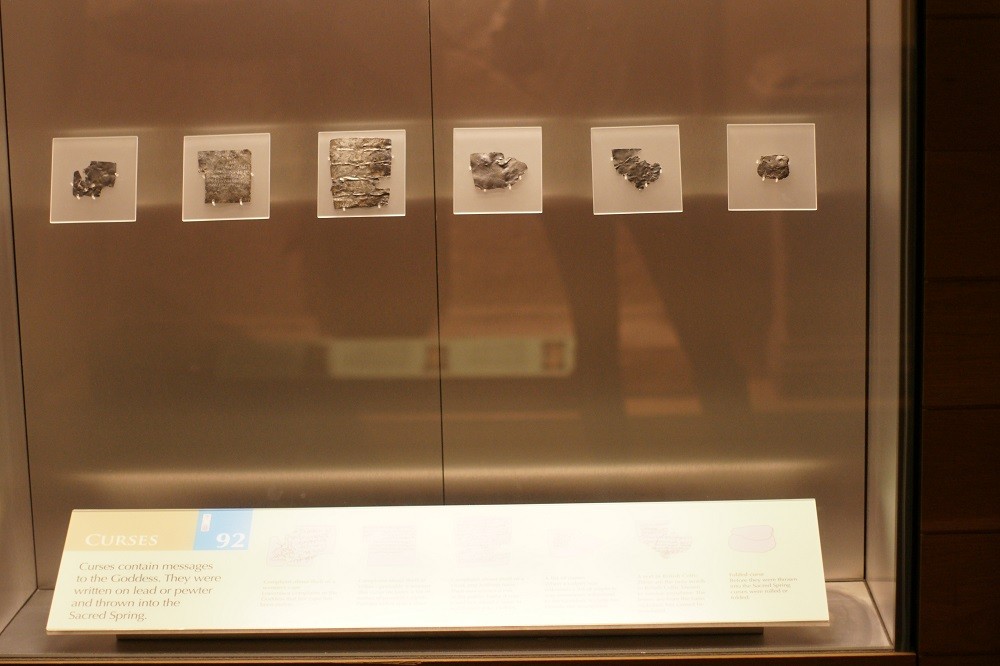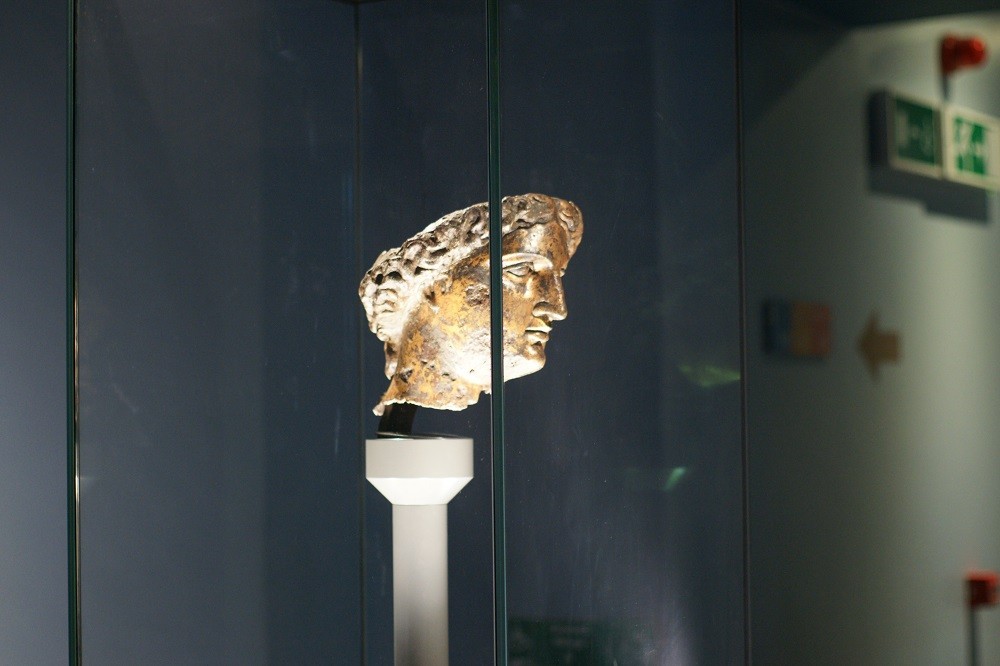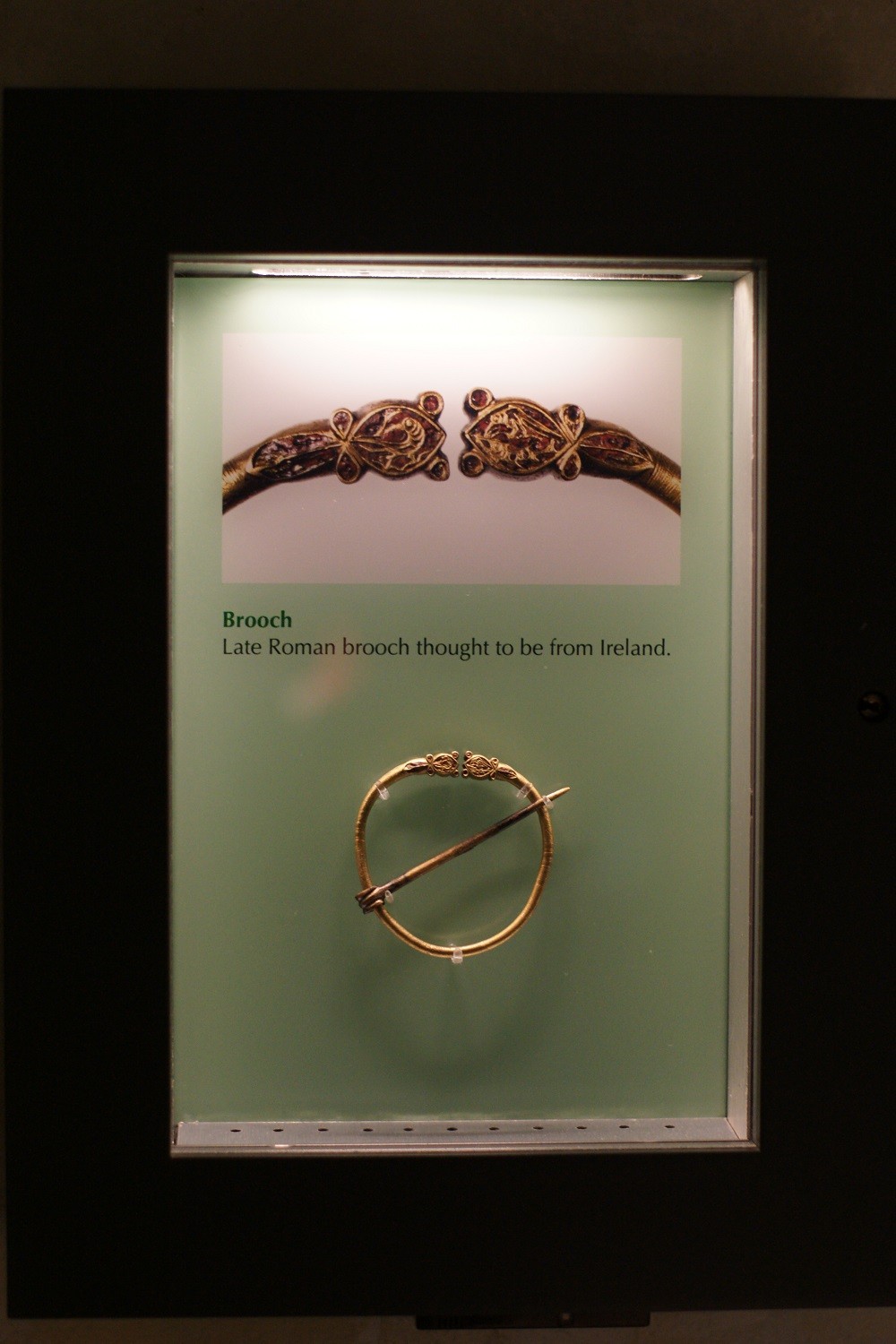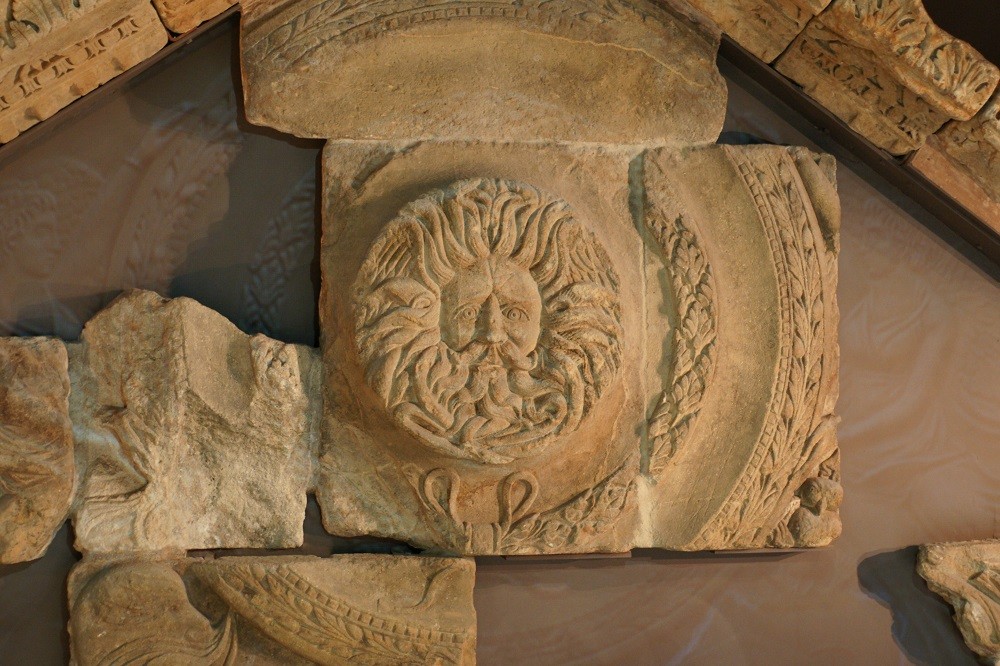 The Great Bath. The epicentre lies below street level and we walked on the ancient pavements just like the Romans did 2,000 years ago. The water bubbles up from the ground at a temperature between 69 and 96 C. Nowadays, the water is not safe for bathing or drinking. However, clean supply of the spa water is included in the admission fee. We tried it in the Pump Room and it tasted like hot blood. It contains 42 minerals and it is believed to have healing powers. On the contrary, I actually felt a bit sick – it was warm, thick and had a metallic taste. Don't know how vampires enjoy drinking blood…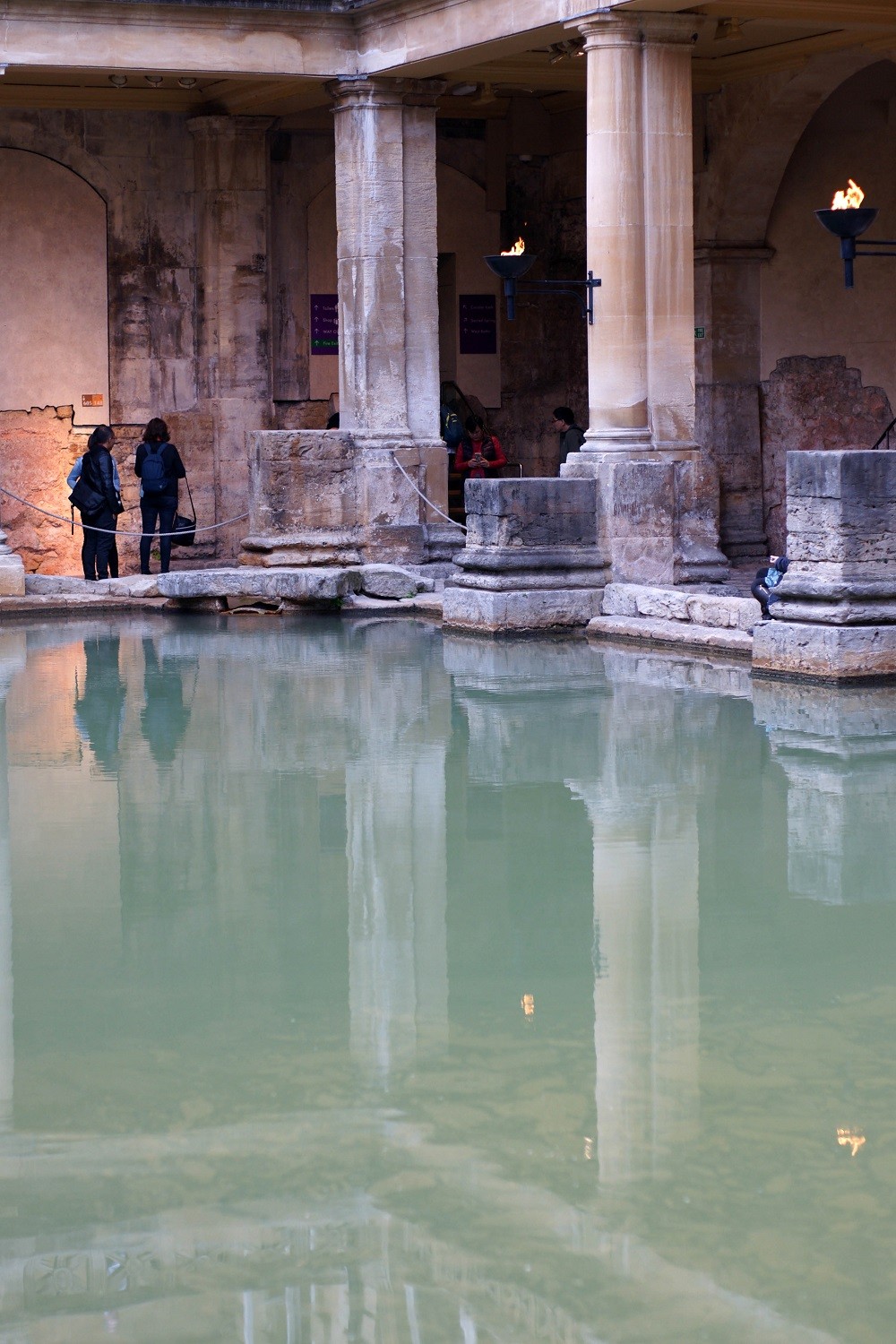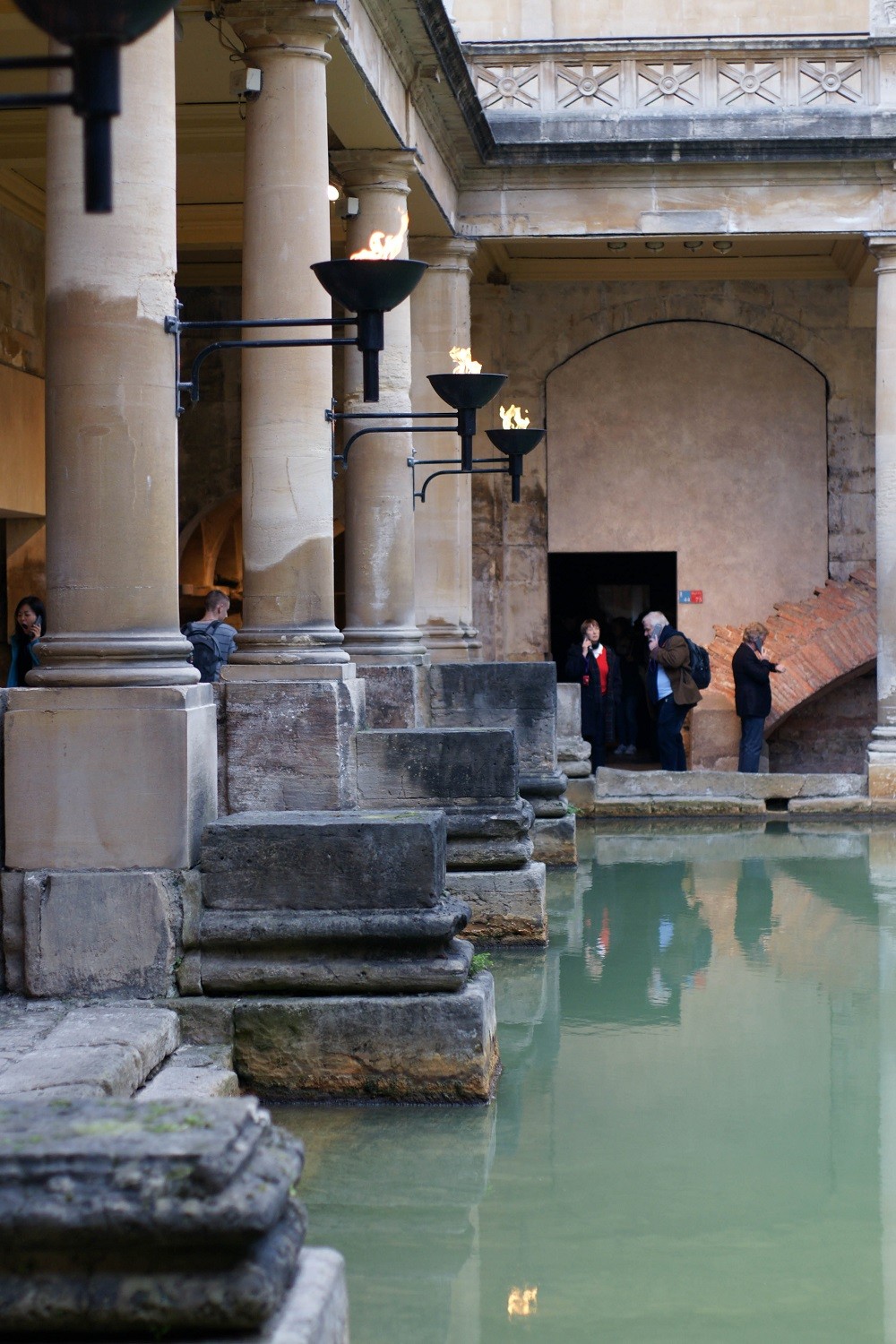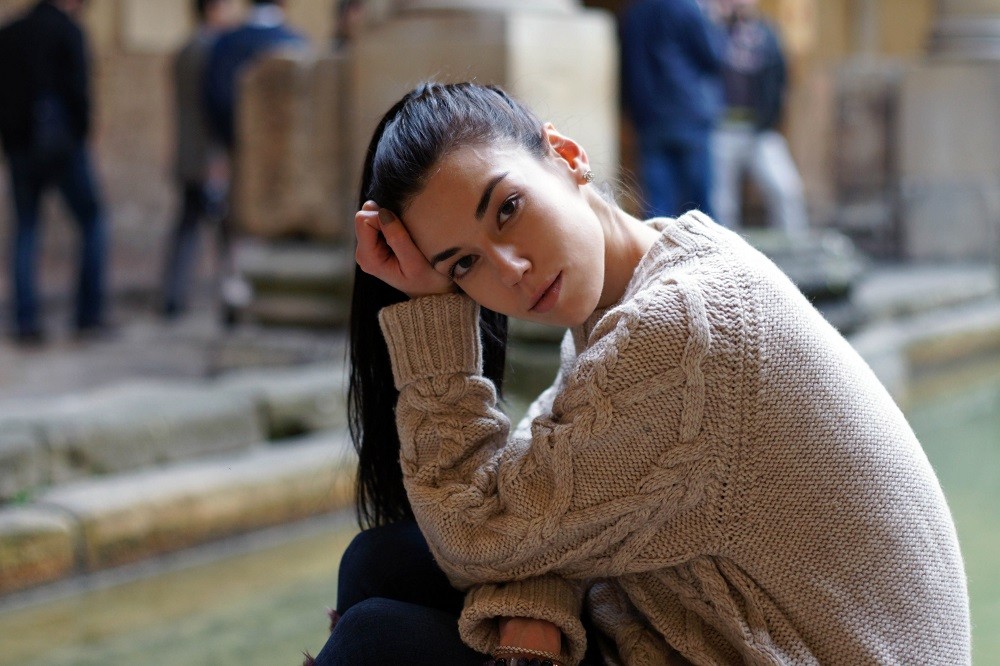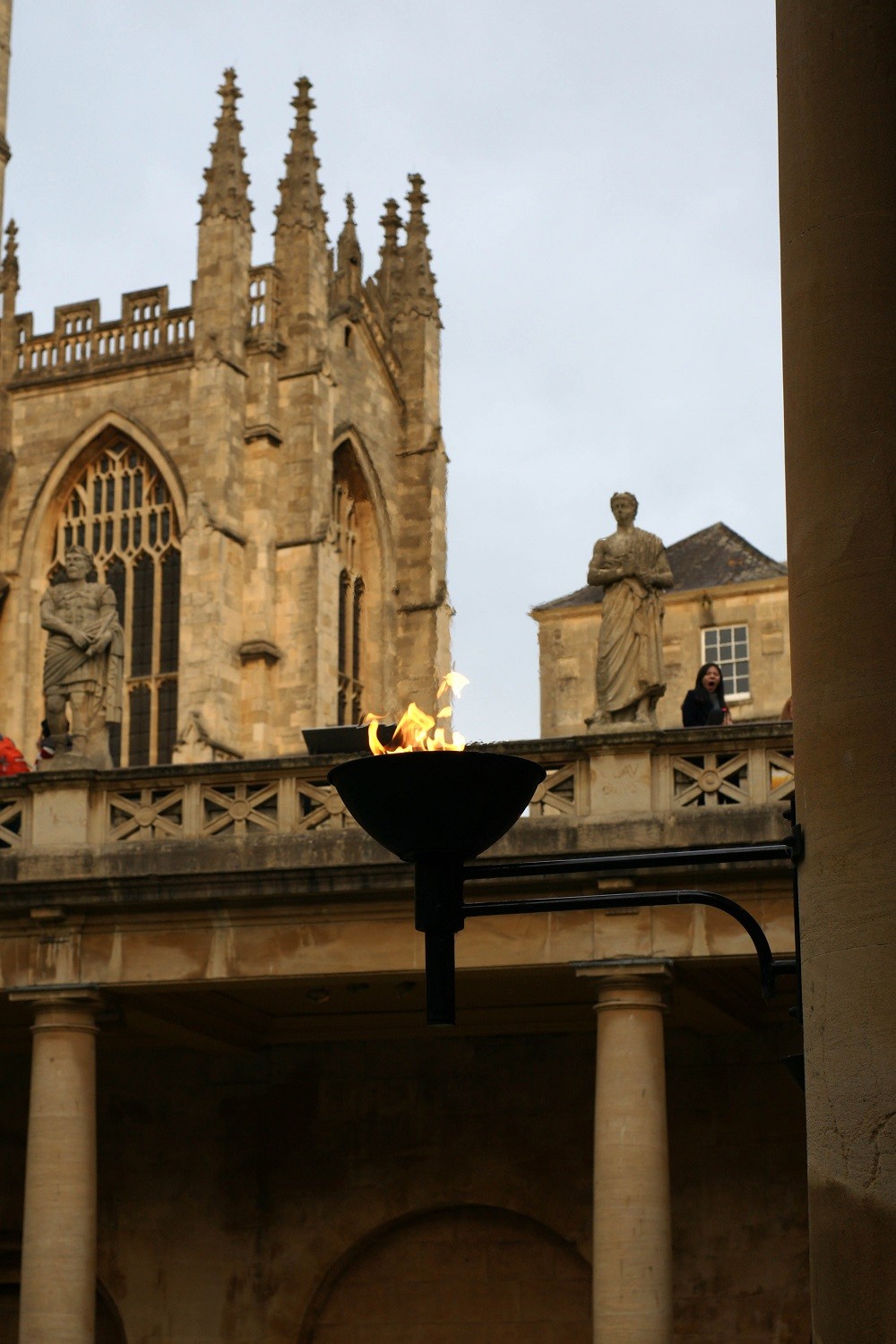 The Best Patisserie In Town: Patisserie Valerie
After we finished with our Roman Baths exploration, we had just enough time to satisfy my sweet tooth. I say my as the boys don't really enjoy eating sweets. I always do my food research prior to visiting any town or country as I'm a huge foodie. I've been eyeing Patisserie Valerie for quite some time and we just had to pay a visit! They specialise in hand-made cakes and patisserie, but you can also try some of their continental breakfasts and lunches. We ordered 8 of their sweet treats (btw, that's for 4 people!) – Madame Valerie Slice, Chocolate Mousse, Strawberry Tart, Chocolate Éclair, Mixed Berry Tart, Blackforest, Selva and Double Choc!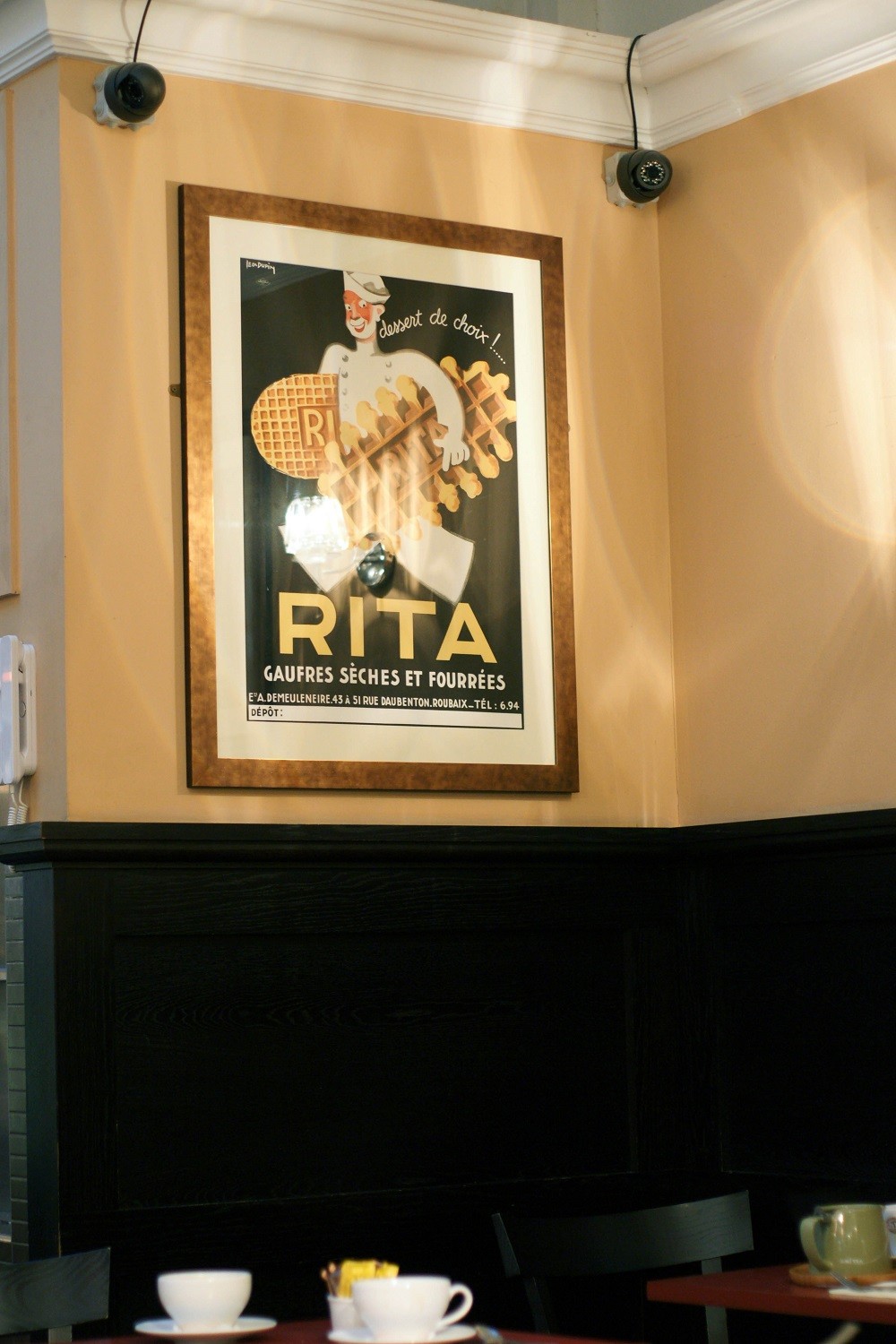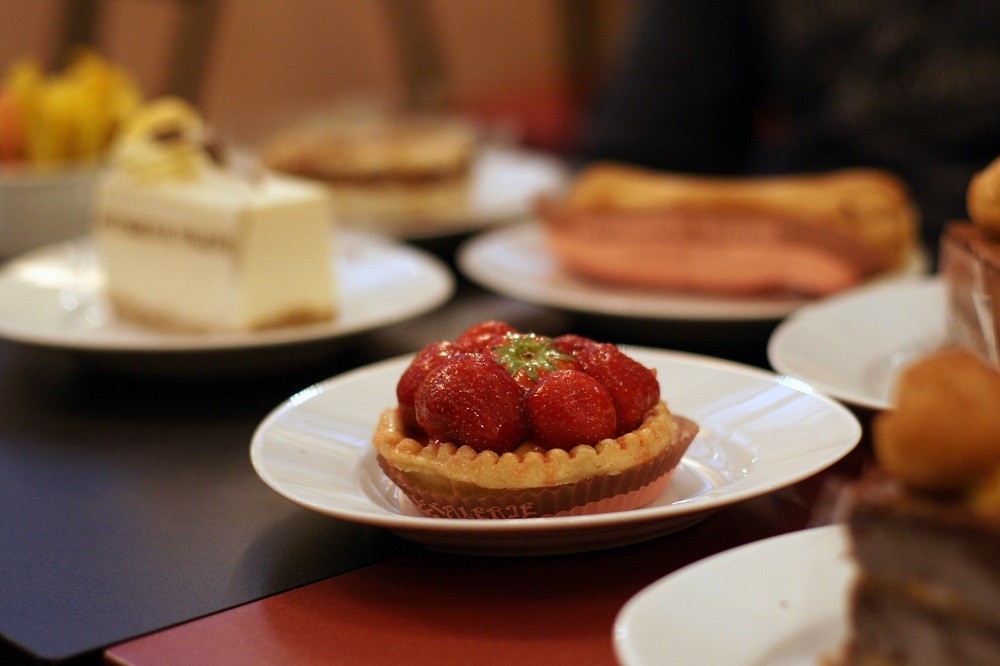 The sizes are huge! Honestly, for less than £3 a slice we were expecting smaller slices, but these were very big. Needless to say, we felt very happy and very sick. My personal best is Madame Valerie – I also think it's their speciality! Be careful with the Chocolate Mousse! For a mousse-type dessert I was expecting it to be airy and light, however, it's quite heavy! Moreover, it took us half an hour before we felt ourselves and left the patisserie! Nevertheless, I would do it again, I regret nothing! Vlad and I saw that Patisserie Valerie have opened a store in Guildford, so now I can enjoy their sweet treats more often!
I must say I fell in love with Bath. I've always wanted to visit it as I've heard so many wonderful things about the honey-coloured town. Sadly, we didn't have the time to explore it further. One day, we'll go for a full day instead of 2 hours and I would really like to see the following sites:
Pulteney Bridge
Jane Austen Centre
Royal Crescent
Fashion Museum
Holburne Museum
Victoria Art Gallery
There's also a huge chance that me and Vlad could actually live there or nearby, so fingers crossed! The architecture is amazing and there's everything you need from a town. I would love to live there, but for now, the occasional visits should be sufficient! Our South West adventures ended in Bristol that evening, but it was quite dark and I thought I should skip the pictures. By the time we came back home, it was past 12 am and I could barely keep my eyes open! Yes, I'm that old… mentally!
P.S: On the way back to the car in Bath I saw the most beautiful Christmas showcase window and I just had to take a picture!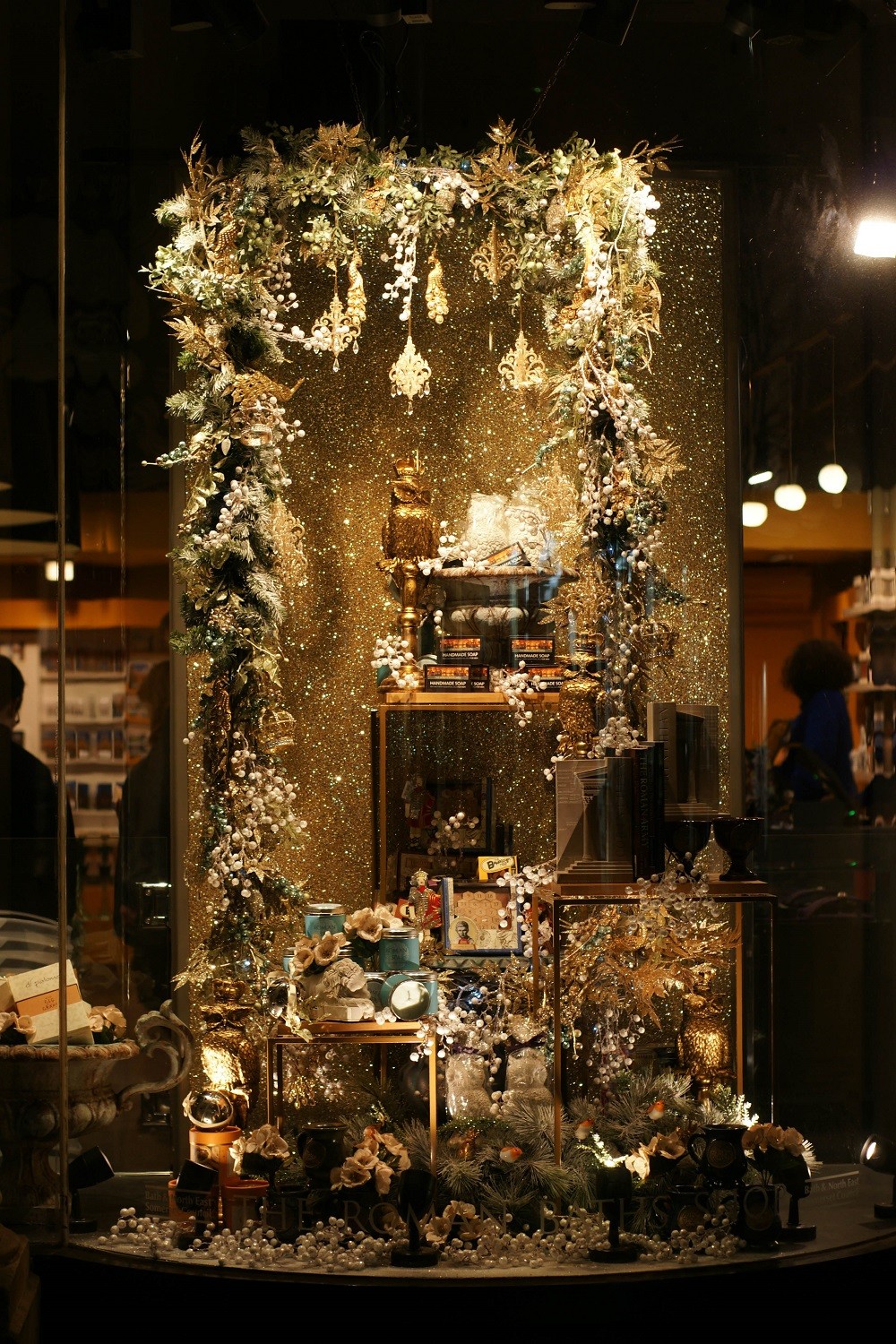 Have you ever visited Bath?
x Mariya
YOU MIGHT ALSO ENJOY:
South East Adventures: Brighton Vibes
South West Adventures: Stonehenge