We're only 21 days into 2018 but I'm already looking towards to the newcomers and underdogs within the beauty department. With 2017 bringing the launch of the glorious Fenty Beauty by Rihanna and Glossier in the UK, we now need to make space on our shelves for some new and fresh beauty brands. Discovering new products might be overwhelming, especially when it comes to beauty and skincare related products, but I enjoy the exercise. Unless I really like a product i.e. I can't imagine my life without it (uh, hello, Mario Badescu Collagen Mask!) I tend to switch between beauty brands and try new ones whenever I have the opportunity to do so! Actually, now as I said that, I think that's my mantra for everything.
If you're on the lookout for some new beauty and skin related products, ahead are 3 of the brands that I'm sure to keep my eye on in 2018. Some are newcomers while others are the underdogs that will cement their place within the beauty industry this year.
Who are they? Lixir is founded by Colette Haydon, a doctor in dermo-pharmacy. She has formulated some of the best skin care products on the block. You might not know that she's regarded as one of the leading creative experts in the industry, but you're sure to know some of the brands she's worked for. REN, HealGel and Jo Malone to name a few. Now Dr Haydon has launched her own skincare brand that is set to make its way from department stores to your bathroom shelves!

The range. With one thing in mind – less is more – Colette has designed a capsule collection of six easy-to-use and easy-to-understand skincare products. The Universal Good Skin Trio features Universal Emulsion, Vitamin C Paste and Electrogel Cleanser.  With rose and ylang-ylang, the Universal Emulsion is your overall skincare must-have! For face and body, it will give your skin UV protection while making it feel velvety, smooth and firm. Use the Vitamin C Paste for a quick morning pick-me-up mask. With Vitamin C being the active ingredient, your face will feel vibrant, brighter and more even toned with each passing day. For ultimate skin detox, use the Electrogel Cleanser!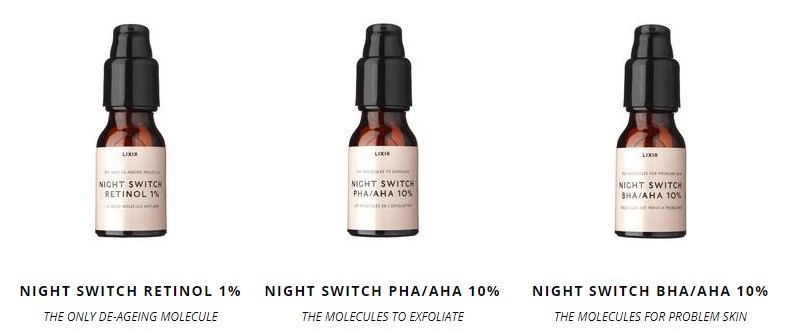 The Night Switch Trio is for specific skin concerns to target either ageing or problem skin-related concerns. Night Switch Retinol 1% is clinically tested to give your skin a softer and smoother look just after one week! Night Switch PHA/AHA is a blend of three acids – Lactic Acid, Lactobionic Acid and Phytic Acid. Use at night or as a mask to give your skin an ageless feel while reducing fine lines, pore size and imperfections. Night Switch BHA/AHA is again a blend of three acids designed to clarify problematic skin by gradually reducing breakouts and blackheads.
Know Cosmetics
Who are they? Know Cosmetics was firstly introduced in New Zealand. Nevertheless, it quickly made its way around the globe with products finally available in Sephora! While Sephora products are not easily and readily available here in the UK (quietly sobbing and cursing my life rn!) Lloyds Pharmacy and Superdrug have stocked the beauty brand's bestselling products (already uncursing my life!).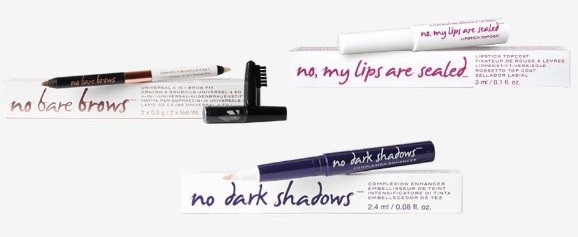 The range. Proudly naming themselves as the fixer brand, Know Cosmetics have the solution for each of your most problematic beauty concerns – dark shadows, lips and brows! Wake your eyes up with the No Dark Shadows long-lasting and waterproof concealer. Seal, protect and hydrate your lips and favourite lipstick colour with No, My Lips Are Sealed topcoat. Finally, transform your brows from bland to beautiful with the invisible taming wax No Bare Brows. Now, with bold names like this who wouldn't give Know Cosmetics a go and stay in the know?!
Who are they? Last year UK finally welcomed the launch of the much-hyped Glossier (um, mental note to finally get something from their range!). This year another one of Sephora's best-selling beauty brands is making its way across the pond! Drunk Elephant! Tiffany Masterson is the face behind the brand. With all sorts of skin issues, now successfully gone, she founded Drunk Elephant after many unsuccessful trial and error products. With all natural ingredients and super cute packaging that is more than Instagram worthy, Drunk Elephant is set to steal 2018!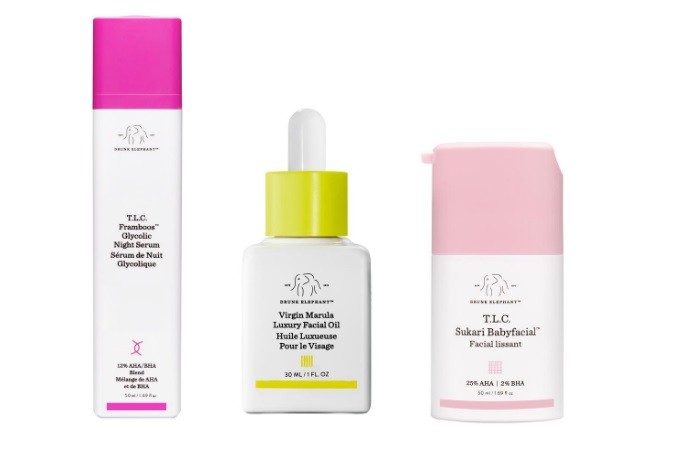 The range. From cleansing to hydrating, from face to body, Drunk Elephant has it all! The skincare brand is sure to steal your heart with at least one product, eventually landing on your bathroom counter. I'm specifically looking towards to T.L.C. Framboos Glycolic Night Serum, Virgin Marula Luxury Facial Oil and T.L.C. Sukari Babyfacial. Packed with 12% AHA/BHA, the night serum helps refine and resurface skin to reveal a smoother and more radiant looking complexion. If you've ever looked for a luxury skin oil to pamper your skin, the Virgin Marula Oil is the one to go for! My bank account will make me regret this purchase, but my face will thank me. Finally, Sukari Babyfacial is packed with a whopping 25% AHA and 2% BHA blend. It promises a smooth texture, minimised look of fine lines, wrinkles and pores. I better start saving now!
Whether it will be on the pages of our favourite glossy or digital magazines or flooding our Instagram feeds we'll be seeing a lot of these 3 beauty brands in 2018. As I said, I better start saving now as some of these goodies are quite pricey!
Have you heard of any new exciting beauty brands and skincare launches? Or maybe you can share your underdogs within the beauty and skincare industry?
x Mariya
YOU MIGHT ALSO ENJOY:
EUCERIN: Salvation For My Dry Skin
Mario Badescu Glycolic Eye Cream Review + Collagen Mask